One of the many things you must do in Japan is visiting an arcade or game centre. Here you'll find seasoned video gamers rubbing shoulders with girls dolled up for photos at purikura booths. There's also the famous crane games, otherwise known as 'UFO catchers' in Japan.
Unlike crane games and skill testers in the West, Japan's UFO catchers offer high quality merch, so you can get your hands on exclusive collectable figurines and giant plush toys, or even candy and cute keyrings. Of course, playing these machines takes a lot of patience and you can often lose track of time as you try to snag your prize of choice.
Crane game pros can rejoice: there's now a brand new game centre in Tokyo that's dedicated to UFO catchers. The new arcade is a branch of the popular Taito Station chain and boasts a staggering 454 machines, meaning it officially holds more crane games than any other arcade in the world.
\㊗️世界一/
【動画公開📹】本日、タイトーステーション 府中くるる店が「単一会場におけるクレーンゲーム機の最多数」として、ギネス世界記録TM の認定を受けました🎉
(認定日)2020年8月29日
世界一クレーンゲームが多いお店を是非お楽しみください!#ギネス世界記録 #454台 #タイステ pic.twitter.com/mWy1WDNlUC

— タイトー (@TAITO) August 29, 2020
To celebrate the milestone, Taito Station Fuchu Kururu received a Guinness World Record on August 29, the arcade's grand opening day. As you can see in the video above, it was a proper award ceremony, with the Guinness representatives even testing out some of the machines.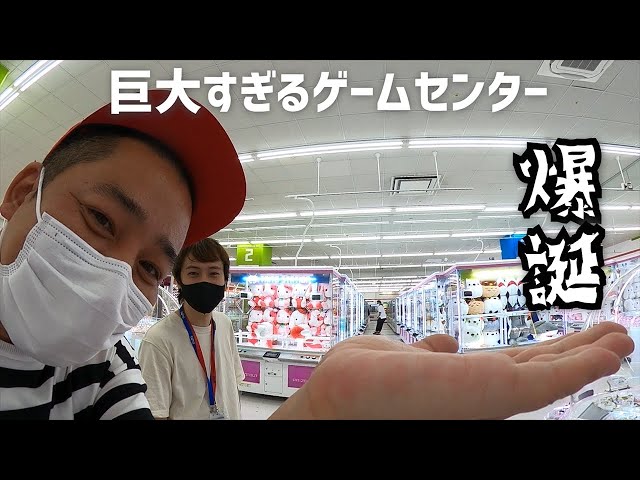 The UFO catchers range from a very affordable ¥10 per play to the standard ¥100 per play, with a fun range of prizes up for grabs. The video tour above features a lot of big name franchises, including giant Hello Kitty and Winnie the Pooh plushies, plus a range of Dragon Quest figurines. You'll find the full list of prizes available at the arcade on its official website.
Check our guide on going out safely in Tokyo – or anywhere for that matter.
More news
Japanese cities have started live-streaming their tourist spots on Facebook
Japan travel site Matcha launches crowdfunding platform to support tourist spots
FamilyMart is testing out new remote-controlled robots at convenience stores in Tokyo
You can now rent an entire mountain in Kyushu for a night

Kabutocho in Nihonbashi is reinventing itself with hip new restaurants and bars