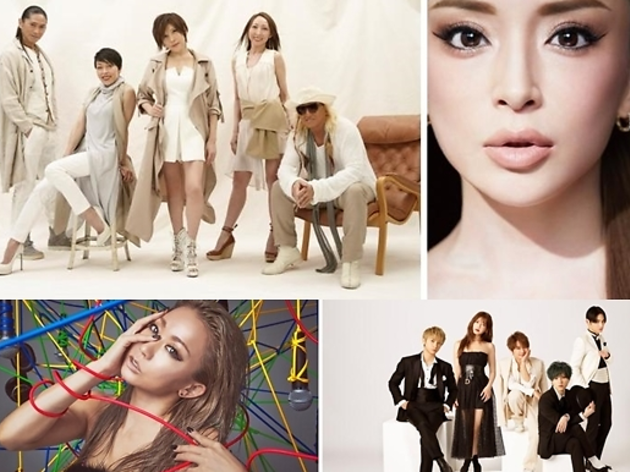 Watch concerts by major Japanese artists for free on YouTube
Posted: Friday March 27 2020, 7:55pm
[Update, Apr 10] Japanese music label Avex has extended its service and you can watch a smaller selection of the concerts for free until April 30, including those by Kumi Koda and Chiaki Ito.
***
With the Covid-19 coronavirus pandemic, major attractions in Tokyo are closed and the city's governor Yuriko Koike is urging people to stay home over the weekend as coronavirus cases have surged over the past few days.
To help you get through this self-isolation period, major Japanese music label Avex has decided to post more than 100 live concerts of its most famous artists on its official YouTube channel. These concerts are available to watch for free until March 31.
New concert videos are posted every day, so you can look forward to performances by popular Japanese artists including J-pop queen Ayumi Hamasaki, pop-rock band Do As Infinity, singer-songwriter Ai Otsuka, boy band Exile and mixed-gender pop group AAA. All the videos are official live recordings, covering performances from the early 2000s all the way up to 2019.
Since a normal concert DVD here costs at least ¥4,000 – and tickets are even pricier – this is a great opportunity to discover some of Japan's most celebrated J-pop artists from the comfort of your home.
More things to do at home
Listen to every song Haruki Murakami has written about
Check out these fantastic Japanese Instagram accounts
Make these quarantini cocktails using konbini ingredients
Share the story