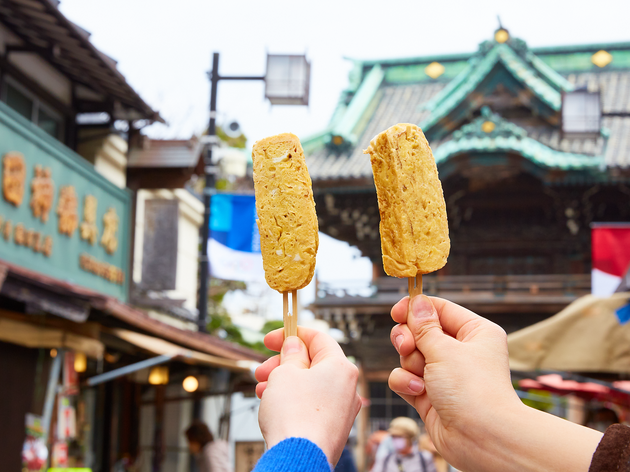 1/5
Photo: Kisa Toyoshima
2/5
Photo: Kisa Toyoshima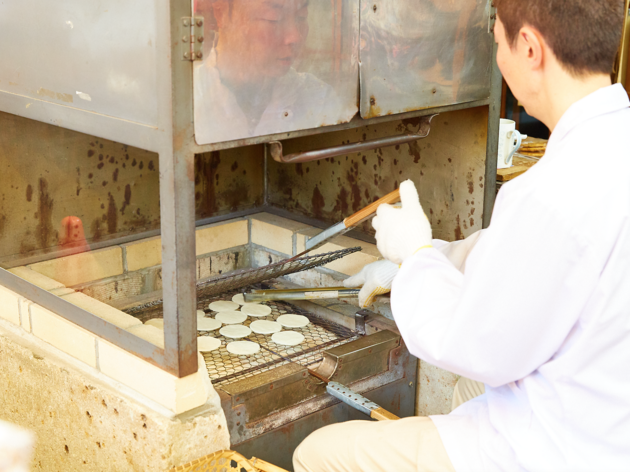 3/5
Photo: Kisa Toyoshima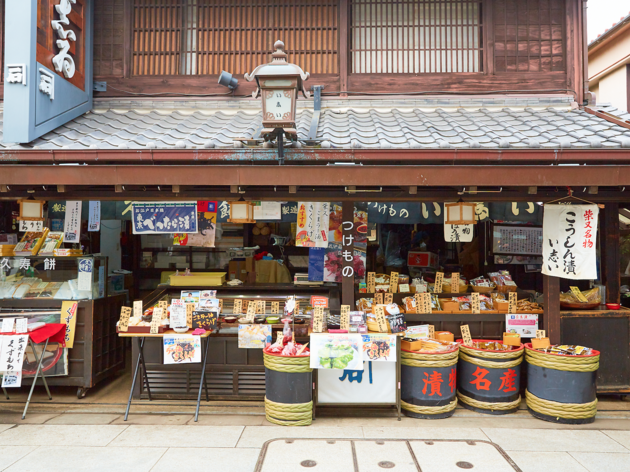 4/5
Photo: Kisa Toyoshima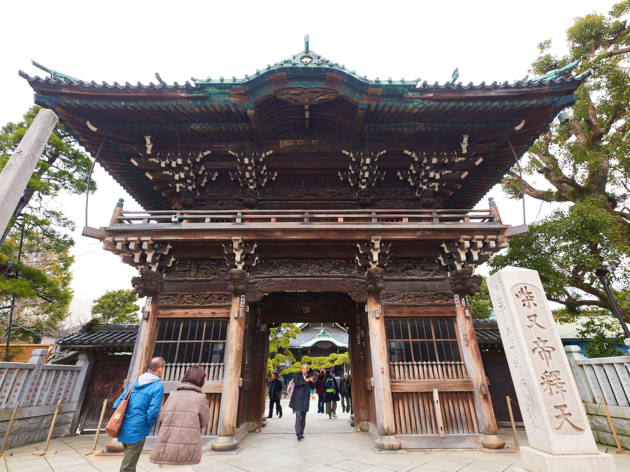 5/5
Photo: Kisa Toyoshima
Best street food and snacks at Shibamata
Wander down a historical pilgrim route in Tokyo and sample local treats as you go: mochi, dango, tamagoyaki and more
Shibamata in Tokyo's northeastern Katsushika ward is one of the few remaining examples of the shitamachi, Tokyo's old working class neighbourhoods. With its small traditional shops and nearly 400-year-old temple, here you can get a glimpse of the Tokyo of yesteryear – and an authentic taste of its food, too.
Leading from Shibamata Station all the way to the Taishakuten temple is the Taishakuten-Sando, an old-fashioned street with back-to-back shops – some dating back centuries – selling traditional souvenirs and trinkets, as well as snacks. Note that most stores wrap up by around 3pm, and the popularity of the area means that some stores sell out much earlier, so it's best to arrive mid-morning at the latest. After walking the street, be sure to take some time to enjoy the other cultural attractions of the area, too.
RECOMMENDED: Best street food and snacks at Tsukiji Market
To burn off those calories...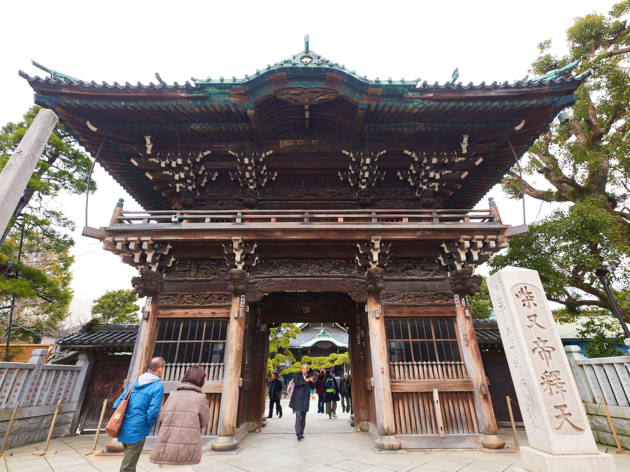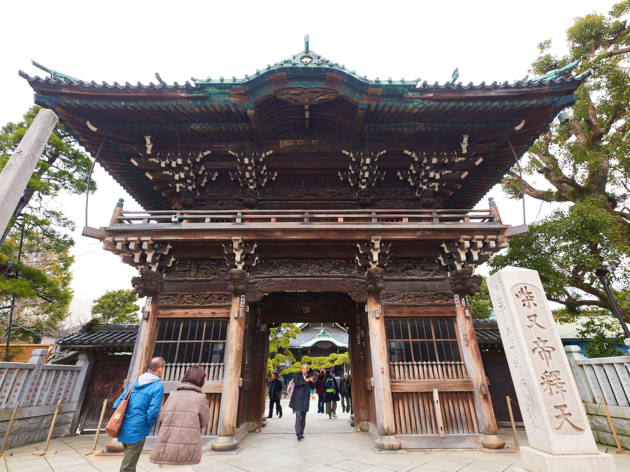 Photo: Kisa Toyoshima
When you've had your fill of street eats, check out Taishakuten, an expansive Buddhist temple dating back almost 400 years. There's also Yamamoto Tei, a teahouse in a grand old mansion with stunning traditional architecture and gardens. You should also try an old-fashioned ferry ride on the last remaining traditional Edo-era boat; the journey will take you across the Edogawa River on a famous passage called the yagiri-no-watashi.
More street food in Tokyo
This retro shopping street in Yanaka offers a good variety of Japanese snacks and desserts, from takoyaki to soft-serve
Eat your way through Tokyo's kawaii capital: rainbow cotton candy, animal ice cream cones, dessert crêpes and more
There's still plenty to eat at the bustling Tsukiji: tamagoyaki omelette sandwiches, tuna sashimi, grilled scallops and more
Best selling Time Out Offers