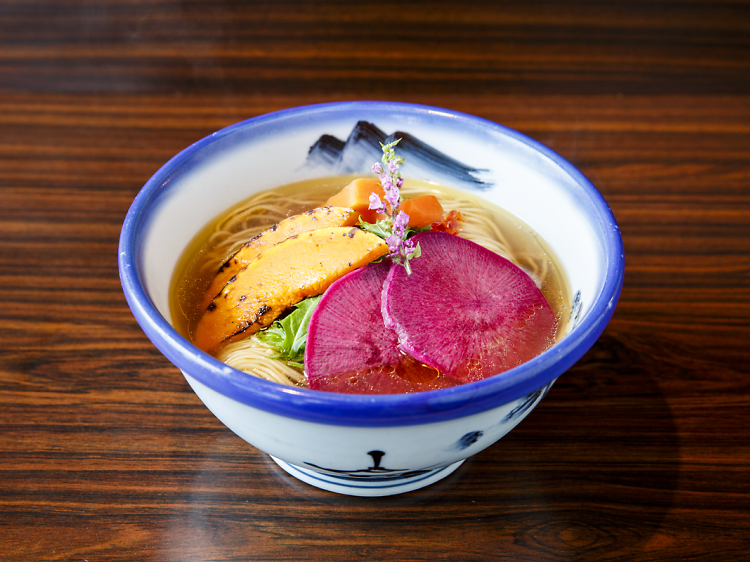 Many a Tokyoite's default late-night ramen joint, Afuri is also the only bigger chain that has a dedicated vegan option. That means you're never far from an animal product-free, slurp-worthy bowl, even after an all-night bender. Their vegan version is rather colourful, with an assortment of seasonally changing, vivid toppings.
Ours included tomato chunks, fried shallot and red pickled daikon, all served in a very light broth (it almost feels like udon or soba broth instead of ramen) and with their custom noodles, which are blended with lotus root rather than egg. At ¥1,255, it's a bit of a splurge, but you'll rarely feel as healthy and refreshed after eating ramen as you will here.
Note that AfuriYokohama do not serve vegan ramen.