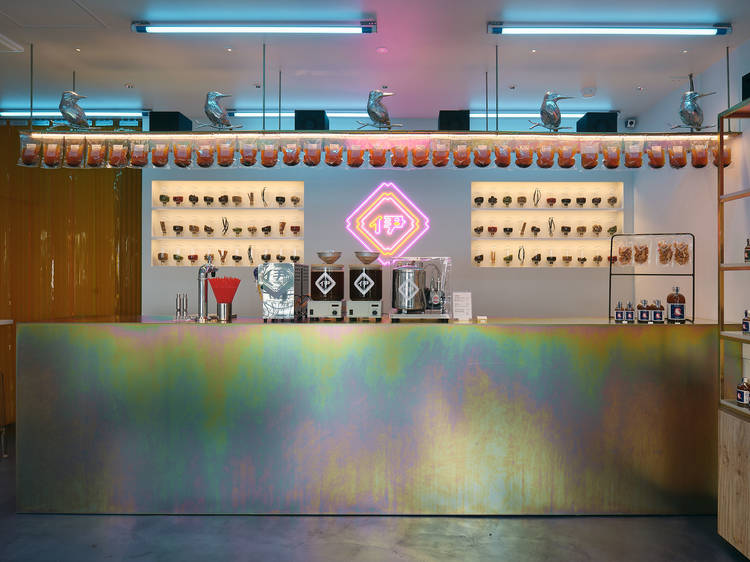 Photo: Iyoshi Cola Shibuya
One of the world's favourite soda flavours is getting a Japanese twist. Last year, Iyoshi Cola set up a riverfront workshop in Shimo Ochiai to produce artisanal cola made from all natural ingredients: citrus, spices and actual kola nuts. The brand, easily identifiable by its kingfisher logo, has become so popular it's now sold at gourmet grocers and even has its own vending machine at Shibuya's Miyashita Park shopping centre. Earlier this year, Iyoshi Cola followed up with a cool new shop on the trendy Cat Street.
Perhaps riding on Iyoshi Cola's success, many other brands of craft cola have popped up in recent months, each offering a unique take on the classic cola spice mix. Food brand PoleStar's Tokyo Craft Cola uses fragrant szechuan peppercorns while our favourite, Awa-Tokushima Cola, has yuzu, sudachi lime and awa bancha tea. The dark, intense flavour of the fermented tea offers the perfect balance to the cola's sweetness.