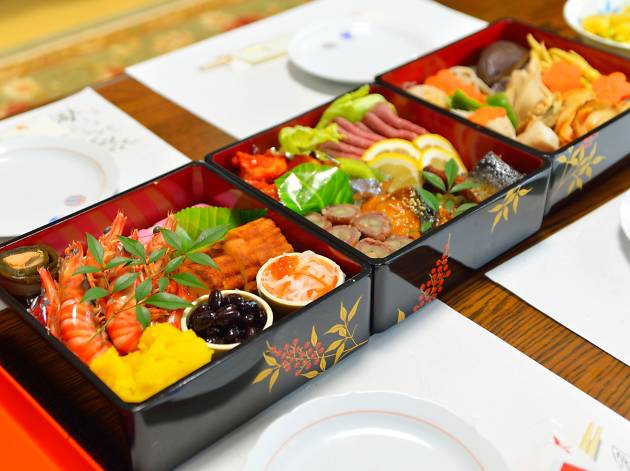 Osechi: lucky food to celebrate the New Year in Japan
New Year in Japan is all about enjoying bento boxes filled with traditional dishes that signify prosperity and longevity
New Year's Eve is the most eventful night of the year – except this year, of course. New Year's Day, in contrast, is a far quieter occasion where families spend time together and partake in New Year traditions such as visiting the shrine for hatsumode and eating osechi, traditional New Year dishes that said to bring good fortune.
A few centuries ago, it was considered taboo to use the hearth for cooking in the first three days of the new year. For this reason, New Year meals were prepared a few days in advance, and often marinated or preserved.
These days, while people may not be so worried about using the stove, osechi is still eaten for the sake of tradition and good luck. The auspicious dish, often presented in gorgeous boxes much like a luxe bento, is filled with symbolic ingredients, each thought to signify something prosperous.
RECOMMENDED: Where to treat yourself to a fancy meal this New Year's Eve and New Year's Day
Osechi to start the new year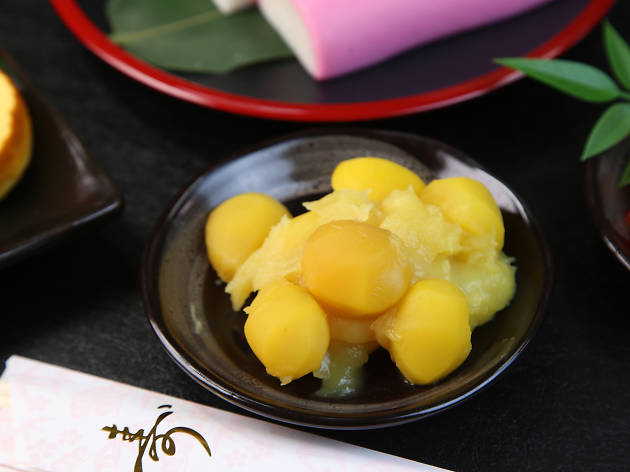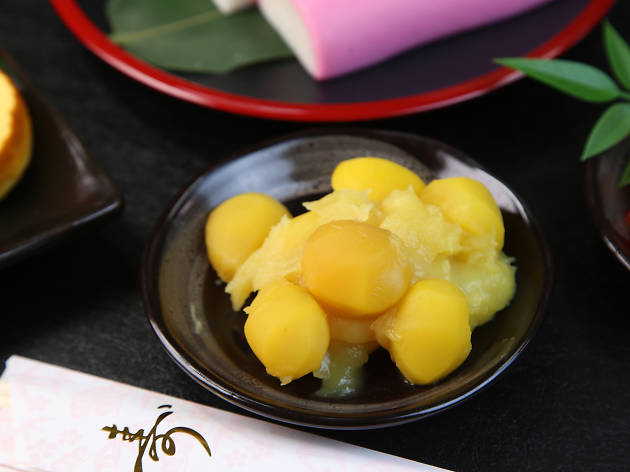 Photo: Dreamstime/Yasuhiro Amano
The name of this chestnut paste means golden dumpling – and it's easy to see why it stuck. Kinton is used to symbolise valuable materials, like gold and silver, and is eaten to wish for good finances in the coming year.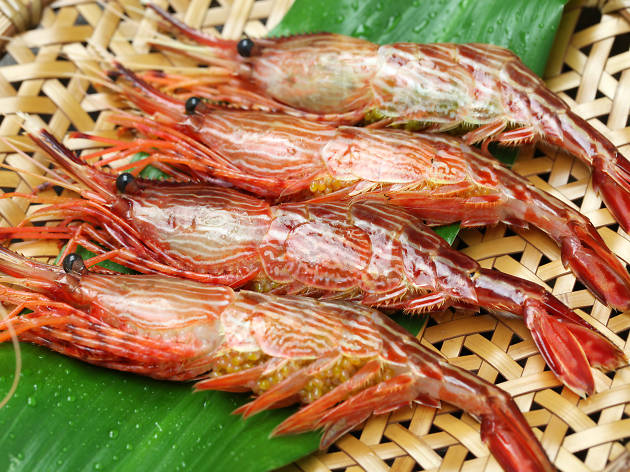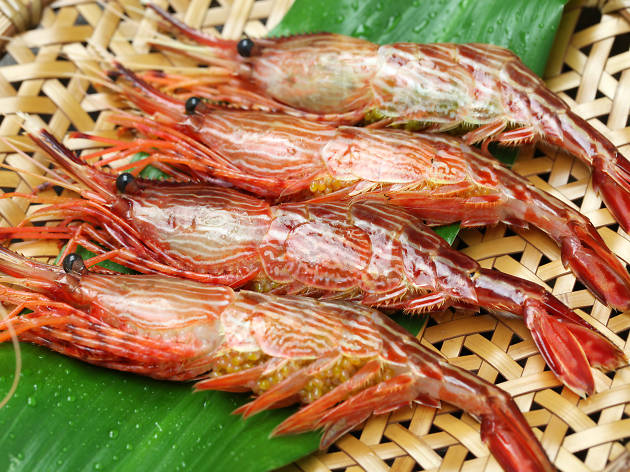 Photo: Dreamstime/Ppy2010ha
As odd as it sounds, shrimp, which generally have a short lifespan of only one to six years, are symbolic of longevity. Why? When they're cooked, their backs curl up like those of the elderly. You might not particularly welcome the thought of your body 'curling up like a shrimp' in your old age, but at least you'll live a long and happy life.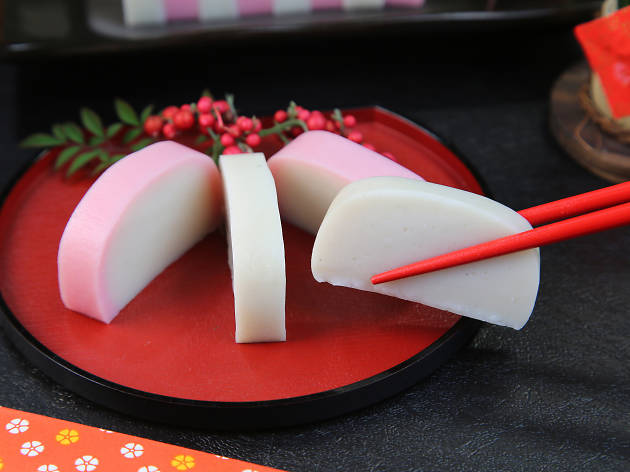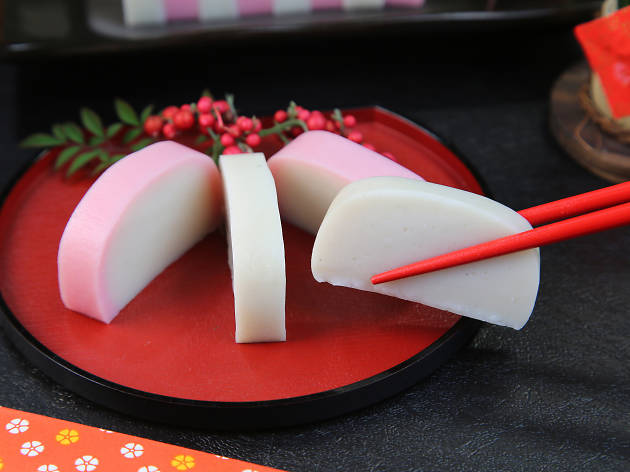 Photo: Dreamstime/Yasuhiro Amano
Kamaboko, or fish cakes, add a pop of colour to osechi with their red and white appearance. Red is believed to ward of bad spirits and protect people from misfortune.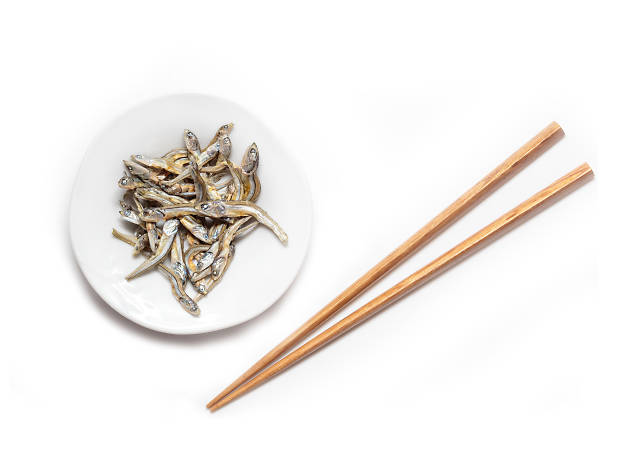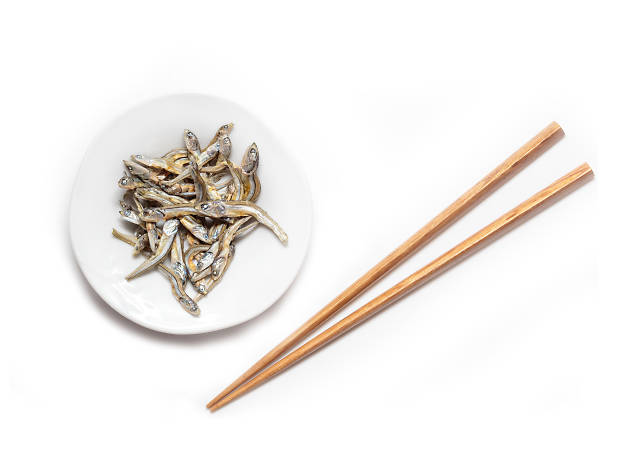 Photo: Dreamstime/Raul Garcia Herrera
Literally meaning 'making rice paddy', tazukuri is eaten on New Year's Day to hope for a bountiful harvest. In the olden days, sardines were used as fertiliser for rice paddies, but in this dish, they're cooked with sweet soy and mirin sauce.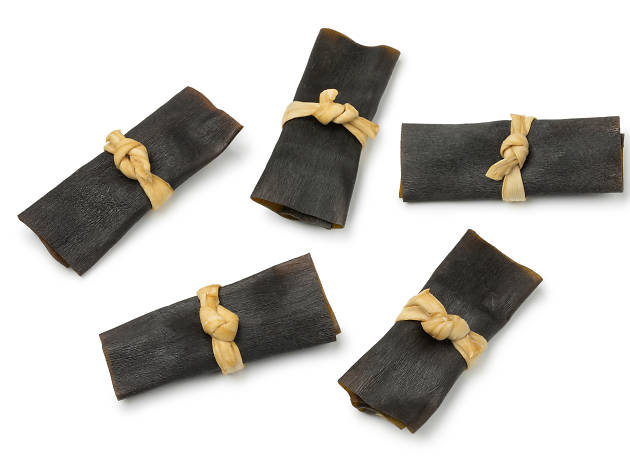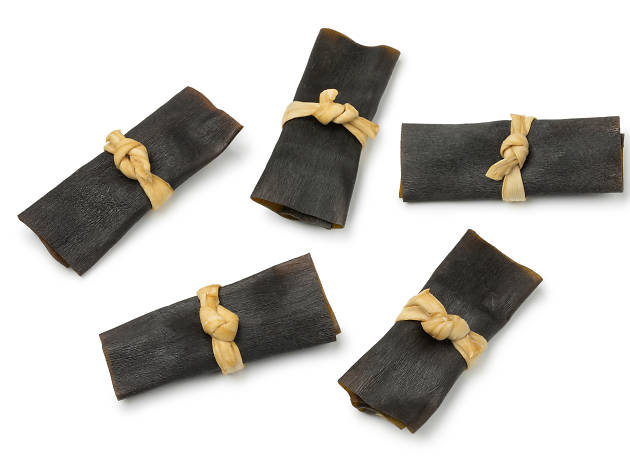 Photo: Dreamstime/Pipa100
A type of kelp, konbu is associated with the word yorokobu (Japanese for 'joy'). It's usually stewed until tender, then rolled up and fastened with kanpyo (gourd strips).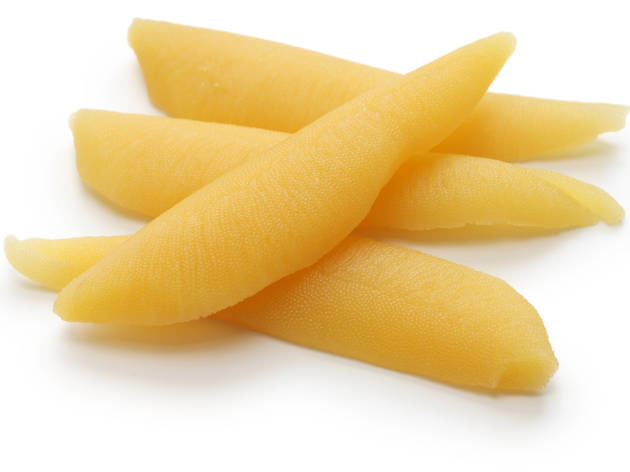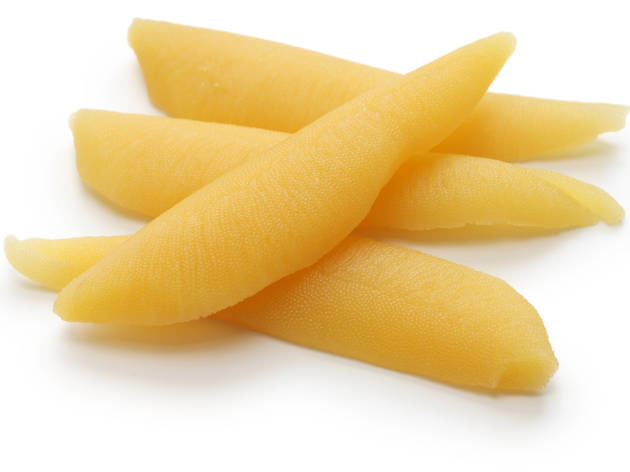 Photo: Dreamstime/Ppy2010ha
These yellow crescents of herring roe are often seen wrapped with nori seaweed and rice at sushi restaurants, but at New Year they are eaten by those hoping for children or grandchildren. Kazu means quantity and ko means child. The roe has a crunchy texture and a salty bite.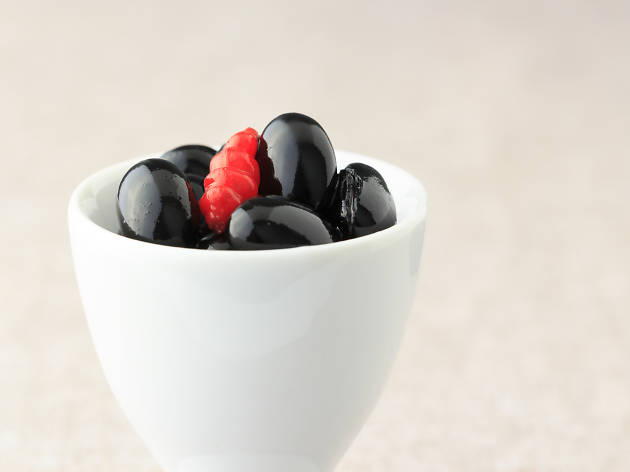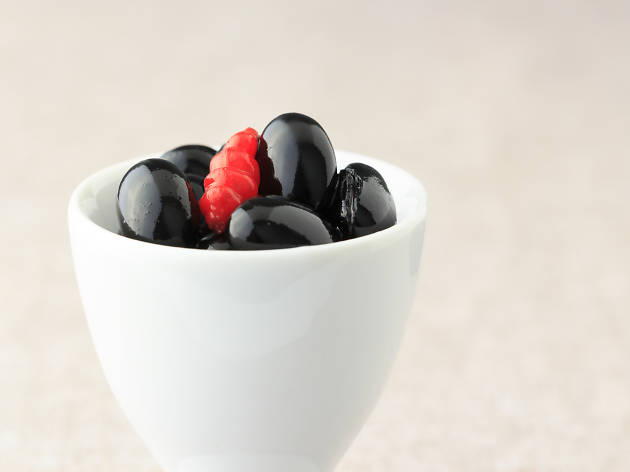 Photo: Dreamstime/Contrail1
These black beans are associated with good health and eaten for energy and strength. The beans are stewed in a sweet sauce and sometimes topped with gold leaf for added extravagance.
Believe it or not, these dishes are just the tip of the iceberg – there are many more elements that feature in most osechi boxes. Thankfully, you don't have to spend hours slaving away in the kitchen to prepare a hundred small quantities to artfully fit into lacquered boxes. Nowadays, you only need to go on Amazon to have osechi delivered to your door.
Fancy getting a closer look at the dishes? Every department-store depachika in Tokyo will have a selection of osechi dishes and boxes to choose from, all at different price points. Alternatively, check out your local konbini for some good luck in the New Year at a much friendlier budget.
Making the most of winter in Tokyo
Best selling Time Out Offers