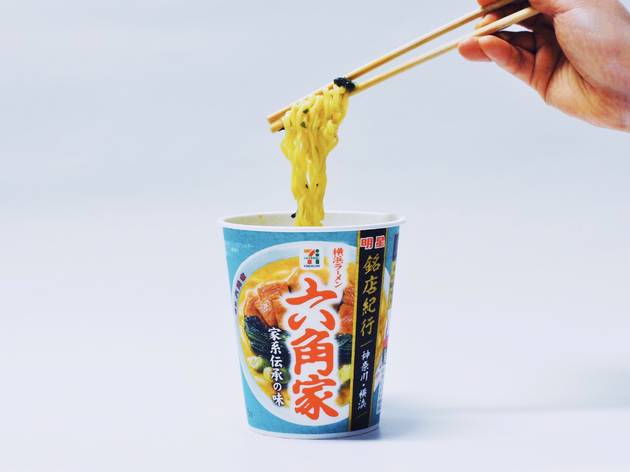 The konbini connoisseur's guide to instant ramen
Noodles in an instant – from some of Tokyo's top ramen restaurants, no less
From Michelin-starred restaurants to famous chains that have spread from Japan across the world, ramen is having a moment in the global food scene. As such, many ramen establishments have been capitalising on the noodle wave by teaming up with convenience stores such as 7-Eleven to sell instant versions of their top-selling noodle dishes. And, despite our misgivings, we discovered that they taste pretty darn close to what you'd get at the actual restaurant. They are the perfect late-night cheat meals, and also make cheap, cheerful and delicious souvenirs to take home from Tokyo.
RECOMMENDED: Still hungry? Check out our konbini connoisseur's guides to oden, ice cream, sandwiches and nikuman
Get your noodle fix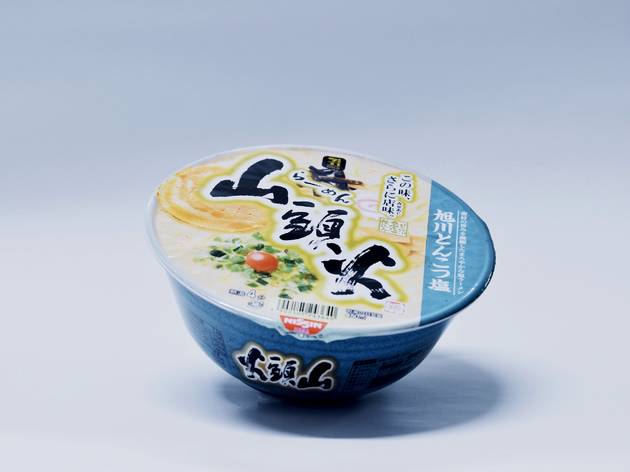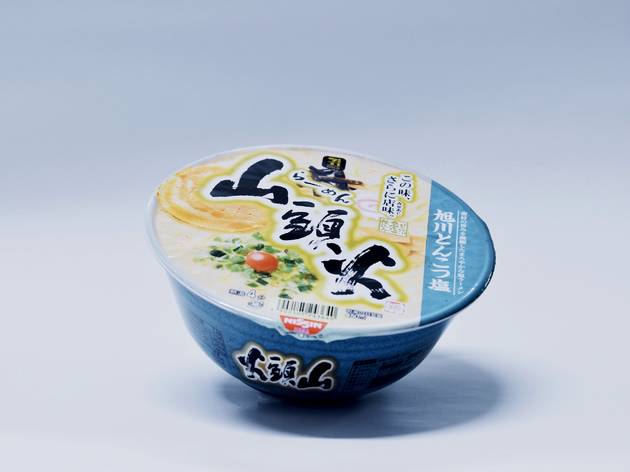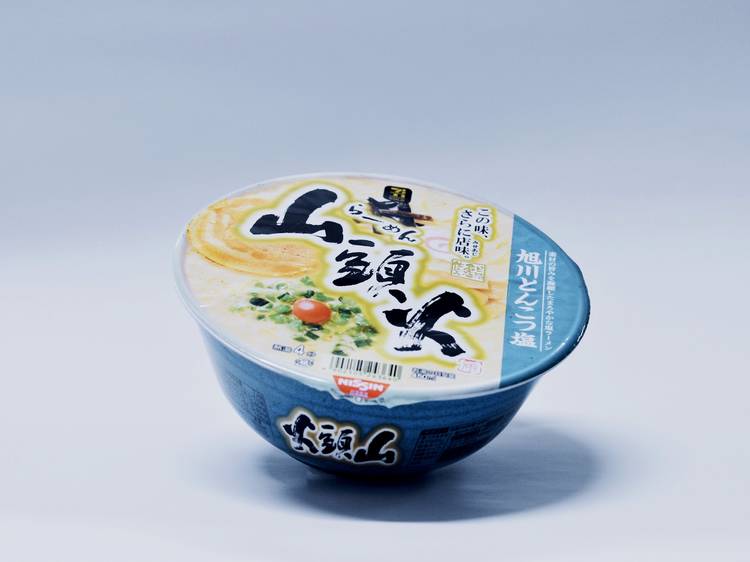 Transport yourself to Hokkaido with Santouka's signature Asahikawa-style tonkotsu shio ramen, which you can now pick up at your local konbini. The famed ramen shop started out in the city of Asahikawa in Hokkaido and has grown to international fame with locations in Thailand, Taiwan and even Canada. The instant variety offers the same creamy yet gentle broth you find at the restaurants, along with familiar toppings like chashu pork, menma bamboo shoots and even an umeboshi pickled plum. ¥278 from 7-Eleven.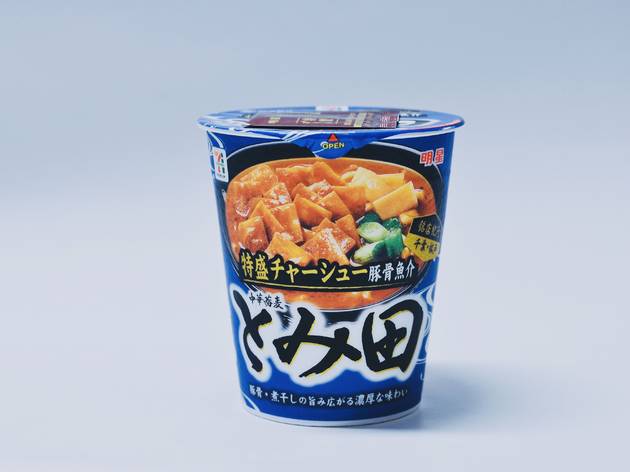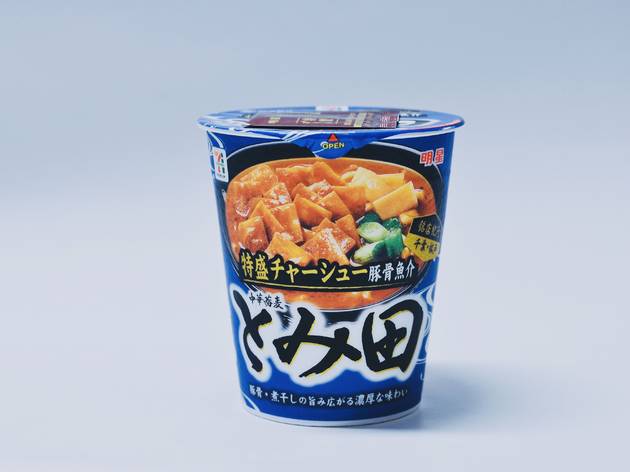 Serious ramen slurpers will be familiar with Tomita Ramen in Matsudo, Chiba, about an hour from central Tokyo. The tiny shop is consistantly busy with people lining up for tickets from as early as 7am for the renowned ramen and tsukemen. Good news: there's no need to line up for the instant version. The cup ramen consists of a rich umami soup that's made of tonkotsu gyokai (pork and fish) broth. The noodles also have a chewy mochi mochi texture just like the ones in the restaurant. ¥213 from 7-Eleven.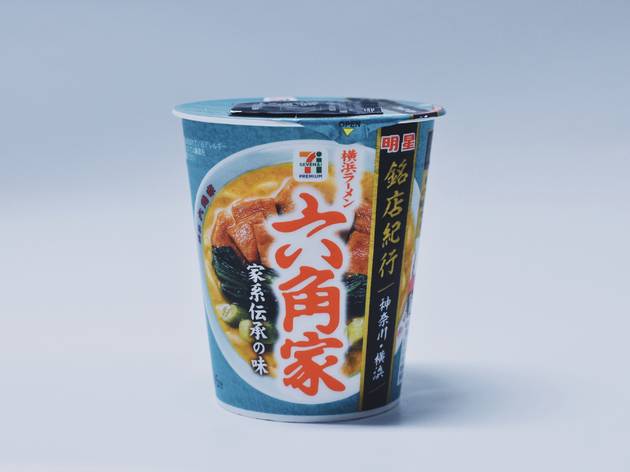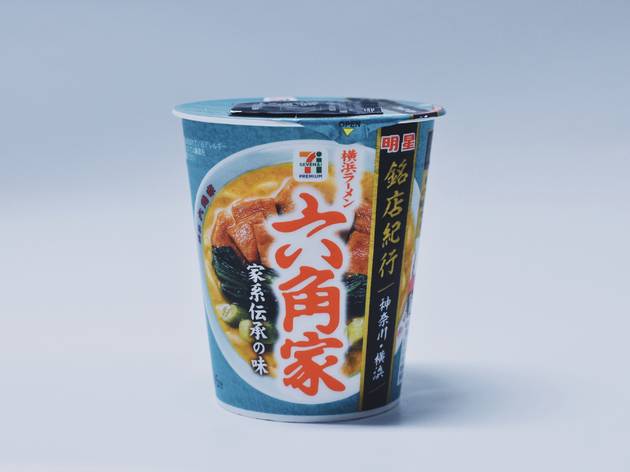 Yokohama's speciality ramen joint Myojo Rokkakuya is one of three major players specialising in Yokohama iekei ramen, which is characterised by its tonkotsu soy broth and thick, straight noodles. If you can't make it down to Yokohama for your fix, this instant cup noodle does the job just fine. Toppings include chashu pork, green onions and spinach, and the cup comes with a flavourful oil that you should add in just before eating for that extra flavour boost. ¥213 from 7-Eleven.
Awarded a Michelin star in the 2017 guide, Nakiryu is one of the hottest ramen joints in Tokyo right now. Dig into these popular dan dan men instant noodles, which taste almost like the real thing. The bowl is topped with dried spring onions and minced pork, both of which soften when hot water is added. The broth is surprisingly creamy, and the finishing chilli oil rounds up the flavours perfectly. ¥278 from 7-Eleven.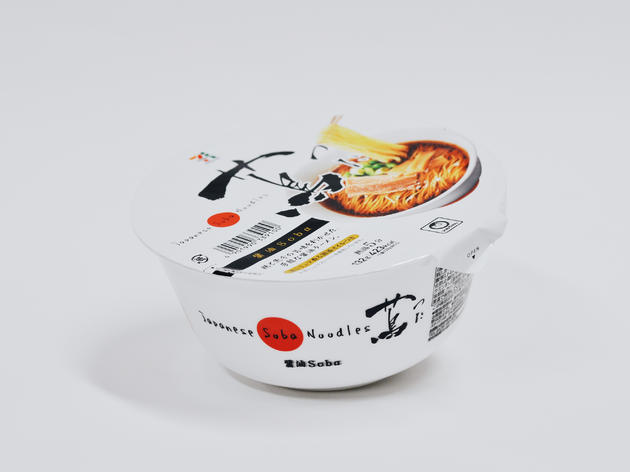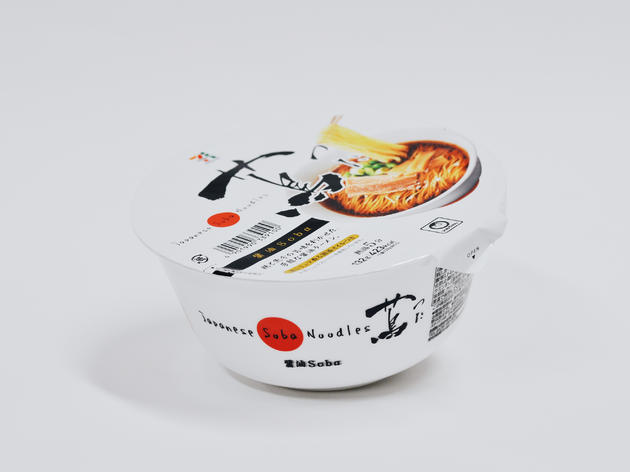 You no longer have to queue up for a bowl of Tsuta's coveted ramen. The shop was awarded a Michelin star back in 2015 and its growing popularity led to the opening of outposts in Hong Kong and Singapore. Although Tsuta lost its star in 2020, the shop upgraded its ramen game with a shiny new location in Yoyogi-Uehara. With the 'premium' Tsuta instant noodles, you can now enjoy a close approximation of the restaurant's famous bowl from the comfort of your home or desk. What makes this shine is the addition of truffle oil, which adds an umami punch to the noodles. ¥278 from 7-Eleven.
Afuri is best known for its light chicken-based broth which has won over ramen lovers looking for something light and refreshing. One of the best sellers, bowls of ramen with yuzu-infused shio broth, can also be found in this instant variety from your local konbini. The broth is not overpoweringly salty and the little packet of oil you add at the end gives the entire bowl a nice finishing touch. ¥232 from 7-Eleven.
This beloved ramen joint is known across the globe thanks to slurp shops everywhere from New York to Seoul. The classic tonkotsu (pork broth) ramen is also available in an instant variety to satisfy noodle cravings any time, anywhere. You'll find all your classic Ippudo toppings, including, rather incredibly, a nice slice of chashu pork, along with a pretty decent broth that's almost as creamy as the stuff made in the restaurant. ¥278 from 7-Eleven.
Like it hot? If so, you can't go wrong with Mouko Tanmen Nakamoto, a restaurant chain where almost everything – the shopfront, the walls, the staff outfits and the bowls of super-spicy ramen themselves – are bright red. Specialising in blow-your-head-off flavours, the Itabashi-born shop's instant offering uses a spicy miso-based broth, which you can personalise by adding more or less chilli oil. Extreme spice lovers will want to pour the whole pack in, or even try the extra-spicy 'North Pole Super Spicy' version, which is sure to leave your mouth on fire. ¥216 from 7-Eleven.
A well-known vegan noodle shop tucked away inside Tokyo Station, T's Tantan now also offers an instant variety that you can purchase at the restaurant. This meat-free dan dan men is probably one of the healthier instant options out there – a full serving is only 218 calories and will make you feel less guilty about those late-night noodle slurps. ¥205 from T's Tantan.