Heads up! We're working hard to be accurate – but these are unusual times, so please always check before heading out.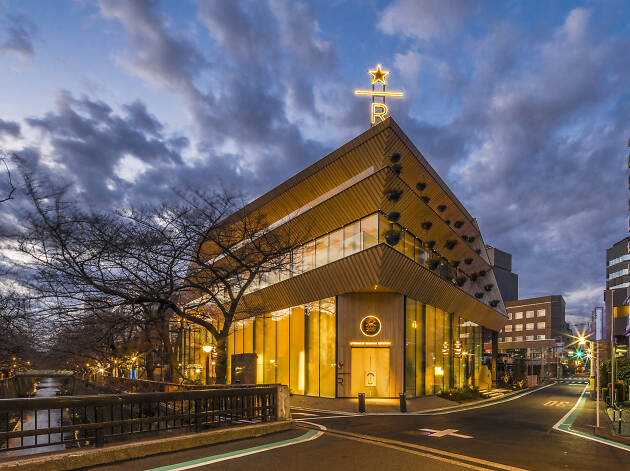 1/6
Photo: Starbucks
Starbucks Roastery Tokyo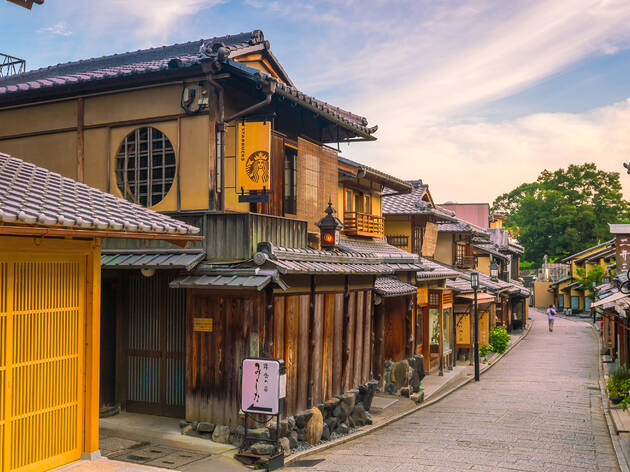 2/6
Photo: F11photo/Dreamstime
Nineizaka Yasaka Chaya store in Kyoto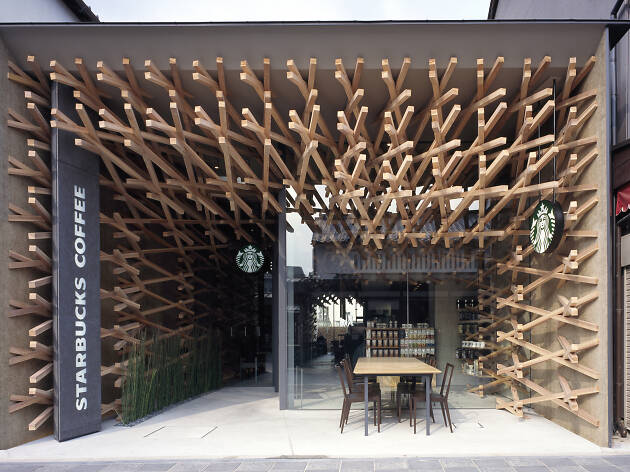 3/6
Photo: Masao Nishikawa/Starbucks
Dazaifu Tenmangu Omotesando store in Fukuoka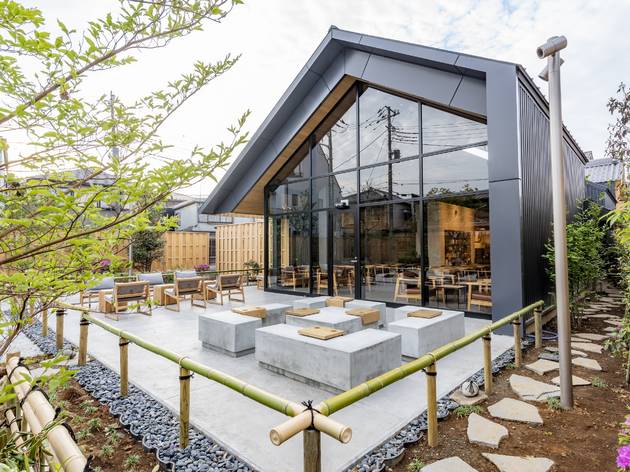 4/6
Photo: Starbucks Coffee Company
Kawagoe Kanetsuki-dori store in Saitama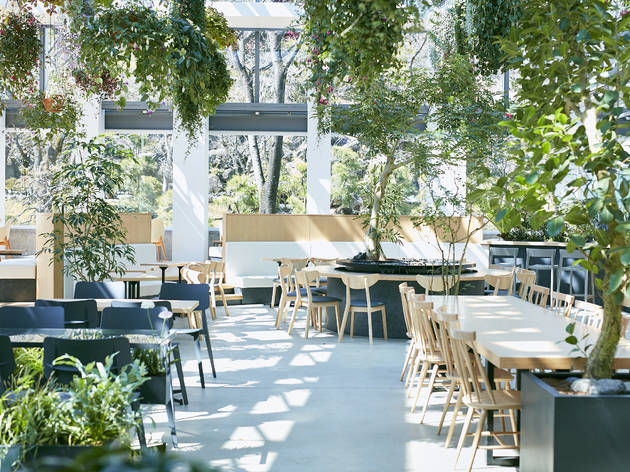 5/6
Photo: Yomiuri Land
Yomiuriland Hana Biyori store in Tokyo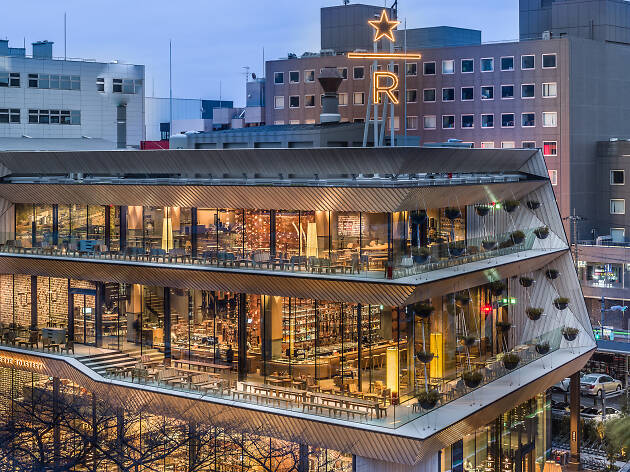 6/6
Photo: Starbucks
Starbucks Reserve Roastery Tokyo
The most beautiful Starbucks in Japan
In Japan, Starbucks has created unique and stunning coffee shops that marry art, architecture, local history and café culture
International coffee chain Starbucks may be big around the globe, but in Japan, it has developed a cult-like following. Since opening its first outlet in Ginza more than two decades ago in 1996, the Seattle-born brand now has a whopping 1,628 stores (and counting) across the country.
For the past few years, its fandom has reached a fever pitch. In 2015, the opening of Starbucks' first outpost in Tottori, Japan's least populated prefecture, attracted a thousand fans to line up from the early morning hours so that they could be the first to enter the new store. Prior to the opening of the world's largest Starbucks Reserve Roastery in Meguro in 2019, the coffee giant came up with a lottery system to give winners access tickets based on specific time slots to visit the outlet.
Starbucks' skyrocketing popularity in Japan is partly fueled by its continuous offering of seasonal, limited-time beverages and merchandise, most of which are exclusive to the country. Moreover, the coffee chain has found a way to adapt to local culture, creating Insta-worthy, one-of-a-kind spaces at inspiring locations while featuring cutting-edge architecture and design. In fact, these outlets are so innovative that you wouldn't have thought it was a Starbucks until you notice the familiar green mermaid logo. So here are the most stunning Starbucks in the country, from one that's set in a heritage house in Kyoto to the Kawagoe outlet that features a zen garden.
If you prefer local and independent coffee shops instead, check our full list here.

RECOMMENDED: New restaurants, cafés and bars in Tokyo to try this month
From north to south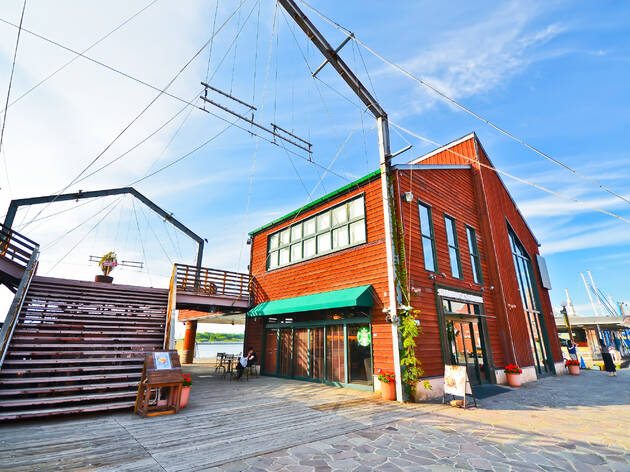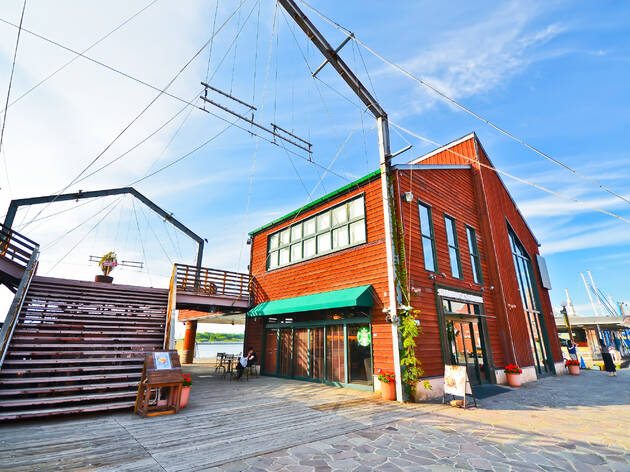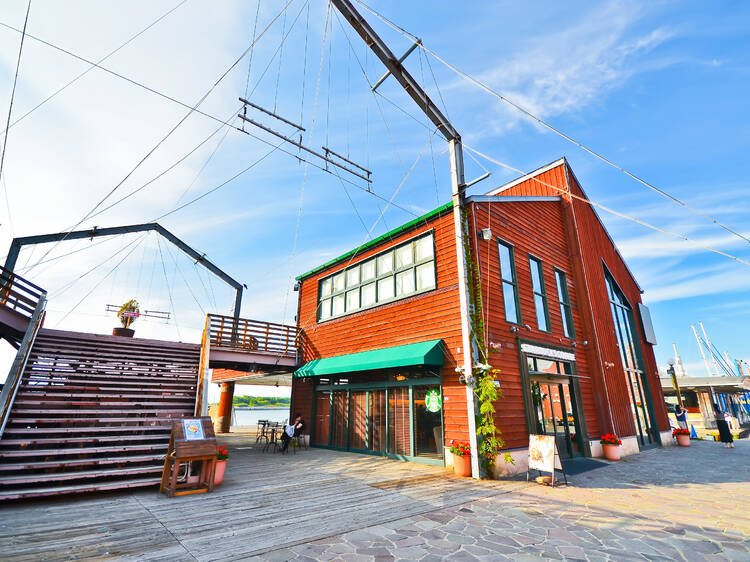 Photo: Chu-wen Lin/Dreamstime
Hakodate Bayside, Hokkaido
Located in Hokkaido's port city Hakodate, this Starbucks is set in one of the heritage buildings in the Kanemori Red Brick Warehouse district, which dates back to the Meiji era (1868-1912). In keeping its original wooden flooring and staircase, the two-storey warehouse has managed to not only preserve but also showcase its historic atmosphere.
From autumn to early spring, you can gather around the fireplace and sip on a hot latte to warm up from Hokkaido's harsh winter. All seats offer a great view of Hakodate Bay, but if you prefer a little breeze, then head out to the terrace on the second floor.
24-6 Suehirocho, Hakodate-shi, Hokkaido.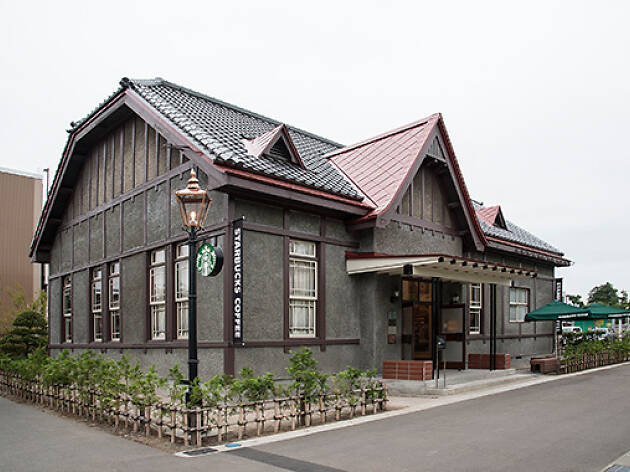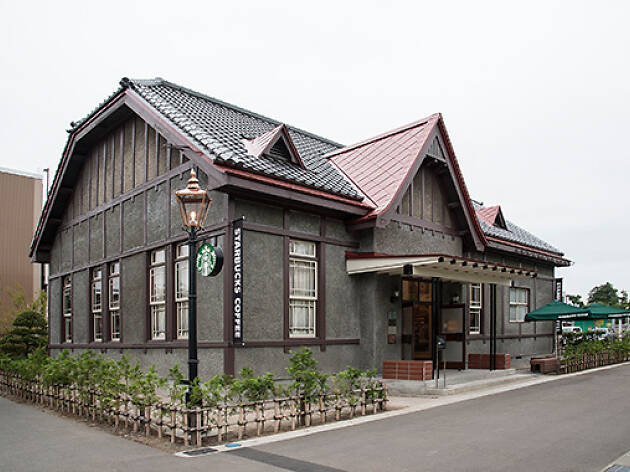 Photo: starbucks.co.jp
Hirosaki Koen-mae, Aomori
This retro-looking outpost in Tohoku's Aomori prefecture was the second of three Starbucks stores which opened shop inside a Tangible Cultural Property – in this case, the Daihachi Dancho Kansha, a former residence of a division commander built in 1917. Located next to Hirosaki Park (famous for its cherry blossoms in spring), the heritage building was adapted into a coffee shop back in 2015. Its interior combines original western-style aesthetics with Japanese design details, such as shoji (paper sliding doors) and classic wall scrolls.
The space also features traditional crafts of the area. Two types of light fixture, for example, are made from local beech wood, processed with a technique called bunaco, where the material is cut into thin strips and coiled. The backrests of the sofas, on the other hand, are covered in a light-blue cloth adorned with geometric patterns embroidered in the Tsugaru style kogin-zashi.

1-1 Kamishiroganecho, Hirosaki-shi, Aomori prefecture.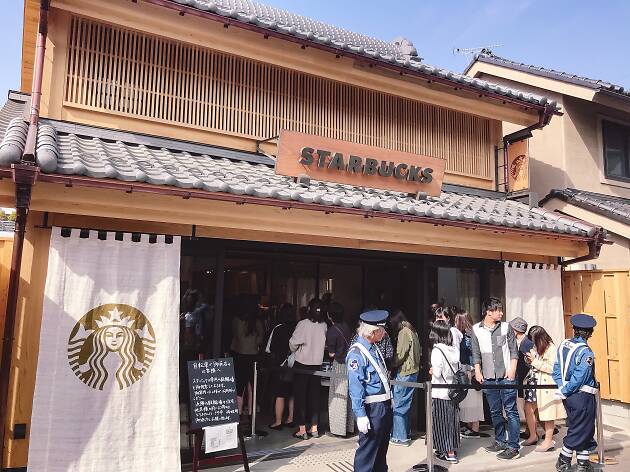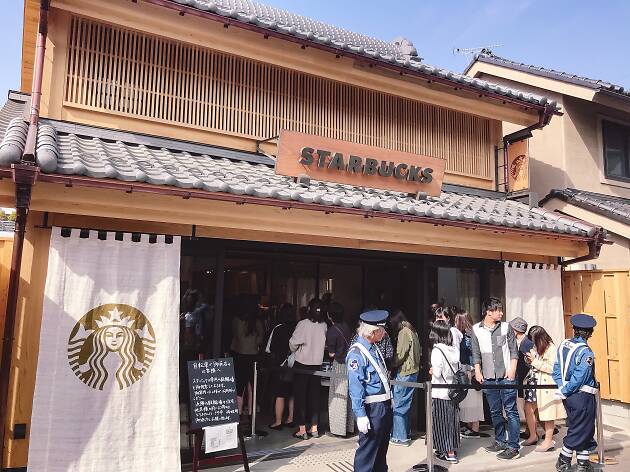 Photo: Tabea Greuner
Kawagoe Kanetsuki-dori, Saitama
To match the neighbourhood's nostalgic Little Edo townscape, the café was built to resemble a traditional warehouse, complete with a light-coloured wooden exterior made with local cedarwood, plus a typical tiled roof.
The walls around the seating area at the back are lined with framed artworks, which are repurposed from fusuma sliding panels commonly used in traditional Japanese homes to separate rooms. The backrest cushions of the benches, on the other hand, are made with Kawagoe tozan, a local kimono fabric that's been around since the late Edo period (1603-1868). They are held in place by ume musubi-style knotted cords, which create a homey vibe while emphasising the outlet's connection to the locale.
The outdoor terrace at the back offers the best seats in the house as it opens out to a serene Japanese garden. With a bit of luck, you might even hear the Tsuki no Kane bell tower nearby, which has been ringing at set intervals since the Edo period.
15-18 Saiwaicho, Kawagoe-shi, Saitama prefecture.
Set by the picturesque Meguro River, this Starbucks Reserve is the largest of the brand's five roasteries around the world. The four-storey architecture, designed by Japanese starchitect Kengo Kuma, is a stunner. The industrial-cool interior houses a roasting factory on the top floor, a Arriviamo cocktail bar on the third floor and a Teavana tea room on the second floor; the ground floor, however, is taken over by the Milanese bakery Princi, famous for its cronuts and focaccia pizza. During the cherry blossom season, take your sakura latte out to the alfresco terrace on the fourth floor for a sensational view of the pink blooms lining the Meguro River.
2-19-23 Aobadai, Meguro-ku, Tokyo.
*Note that the Starbucks Reserve Roastery Tokyo is temporarily closed between April 25 and May 11.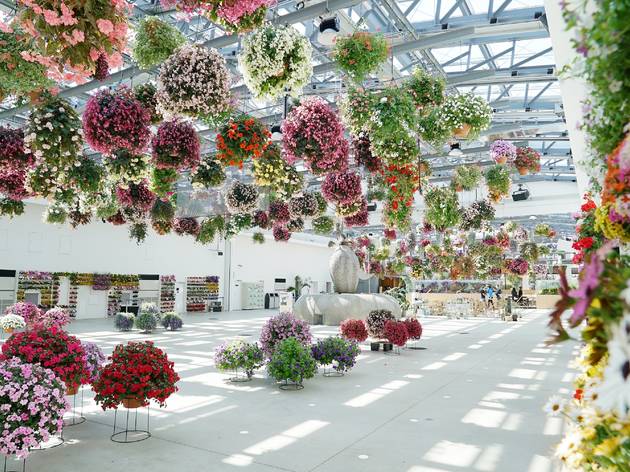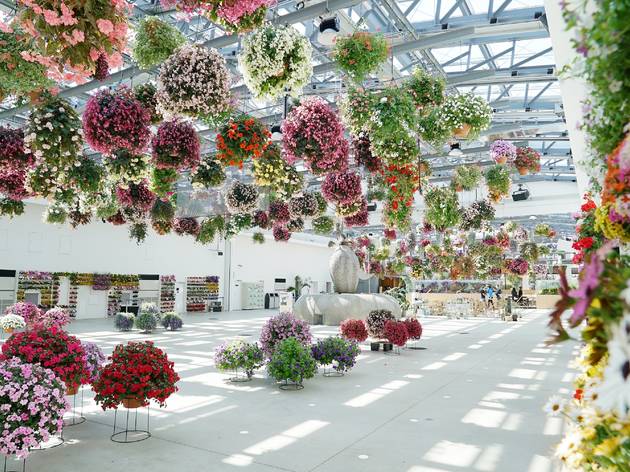 Photo: Yomiuri Land
Yomiuriland Hana Biyori, Tokyo
This unusual Starbucks is set inside a greenhouse at Yomiuriland's Hana Biyori garden – and it's like walking into a floral fantasy of your Instagram dreams. The big hall is all decked out with blooming flower walls and hanging baskets planted with begonias, fuchsias, petunias, geraniums and bellflowers.
The open, light-filled space is a breath of fresh air and a sight for sore eyes. The lush, comfortable atmosphere has plenty of greenery to calm your mind – there's even a communal table with a water feature. Make a beeline for one of the counter seats facing the café's 8m-long aquarium and you'll be treated to a mesmerising view of colourful coral fish from Okinawa.
As the greenhouse is inside Yomiuriland's Hana Biyori botanical garden, you'll have to fork out ¥1,200 (primary school students and children aged three and older ¥600) for the park entry to get to this unique Starbucks outlet.
4015-1 Yanokuchi, Inagi, Tokyo.
*Note that the Yomiuriland Hana Biyori Starbucks is temporarily closed between April 25 and May 11.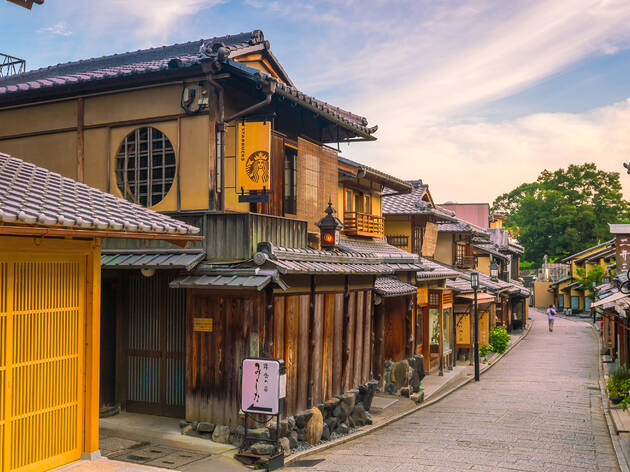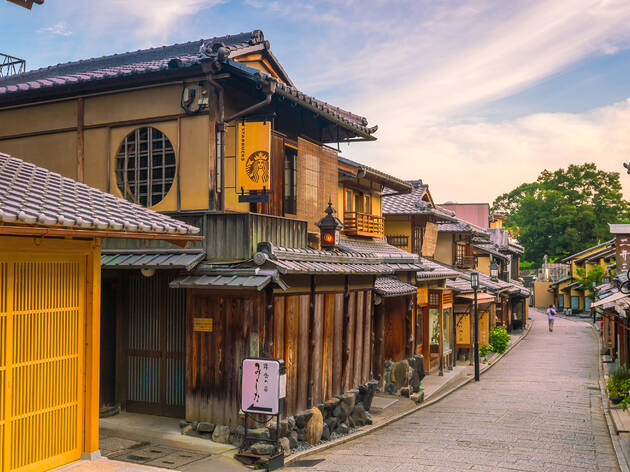 Photo: F11photo/Dreamstime
Nineizaka Yasaka Chaya, Kyoto
If you didn't know better, you would have walked past this 100 year-old building without a second thought. Psst… There's a Starbucks in there – and not just any Starbucks, mind you, but one of the most atmospheric in Japan.
Set in an original wooden machiya (townhouse) from the Taisho period (1912-1926), the coffee house blends in perfectly with the neighbourhood's historic vibe. In fact, just one year after opening, this one-of-a-kind Starbucks outlet received the Kyoto Scenery Award (Kyoto Keikan Sho) for its inspired effort in preserving and combining tradition with contemporary coffee culture.
Located along the Ninenzaka slope that leads directly to Kyoto's famous Kiyomizu-dera temple, it's the only building on that street that still retains its original daibei, the wooden wall that forms the outer enclosure. Enter through the blue noren curtain and you'll find the bar at the back, plus three inner courtyards that have been transformed into traditional Japanese gardens. The upper floor looks just like a classic Japanese tea house, featuring tatami floors, zabuton cushions made from artisanal kimono fabric produced in Kyoto's Tango area, and tokonoma spaces displaying beautiful wall scrolls.
349 Masuyacho, Kodaiji, Minamimon-dori, Shimogawara-Higashiiru, Higashiyama-ku, Kyoto.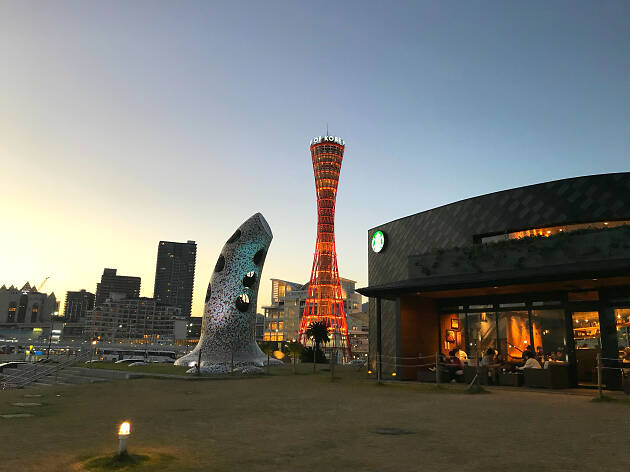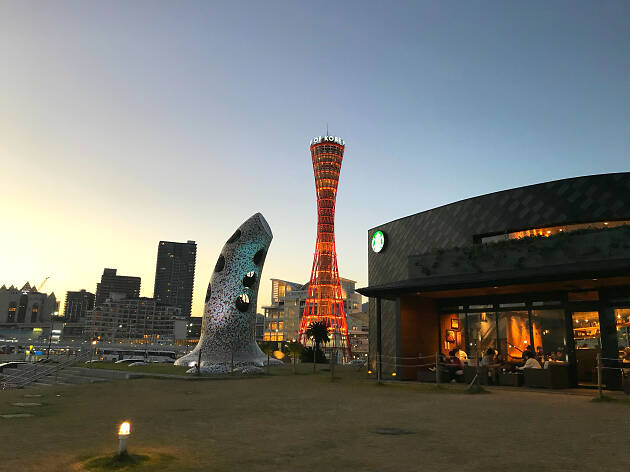 Photo: Tabea Greuner
We had a hard time choosing between the traditional-looking outlet in Kobe's Kitano area and this Meriken Park store at the city's picturesque harbour – but the postcard-perfect location of the latter won us over in the end.
A distinguished structure at the seaside park that also features the landmark Kobe Port Tower, this Starbucks outpost is inspired by the area's maritime setting. The facade resembles fish scales (perhaps a nod to the brand's famous mermaid), and was constructed using the traditional hishibuki technique to arrange square (metal) plates into diamond-shaped patterns.
The first floor affords a great view of the green lawn and harbour while the second floor is designed after the bow of a ship, complete with a curved glass wall, creating the illusion that you're on a cruise admiring the seaview. For the perfect Instagram shot, head over in the evening when the surrounding Port Tower, Kobe Maritime Museum and large ferris wheel are all lit up.
2-4 Hatobacho, Chuo-ku, Kobe, Hyogo prefecture.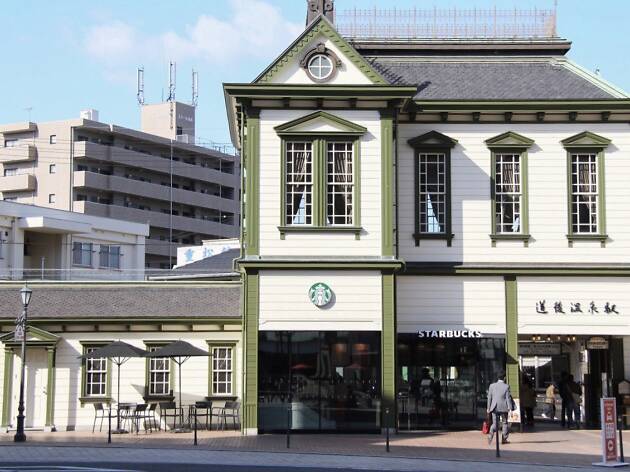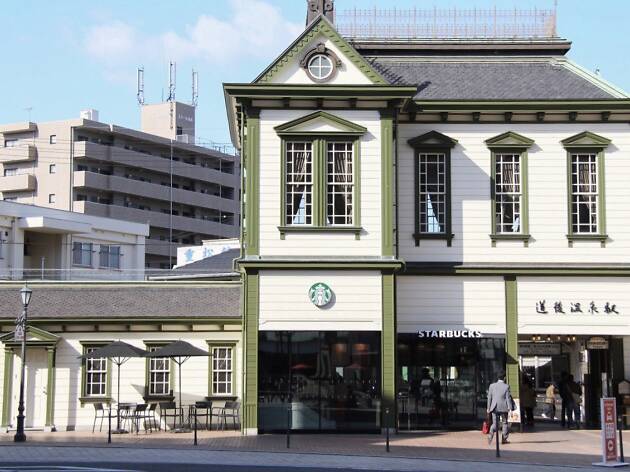 Photo: Kurosuke/Photo AC
This two-storey Meiji-era (1868-1912) structure, built in 1912, is part of the Dogo Onsen train station in Matsuyama, the gateway to Japan's oldest hot spring. The lattice windows, the Victorian-style fencing on the roof and the wooden facade are characteristic of the country's architectural trend in the early 20th century, which seek to combine Western and traditional Japan aesthetics.
From the windows, you could watch the trains coming and going while sipping on a cuppa. In keeping with the neighbourhood's heritage, the bar counter and the communal table are made from railway sleepers – the latter even features metal rails repurposed from disused train tracks.
1-10-12 Dogomachi, Matsuyama, Ehime prefecture.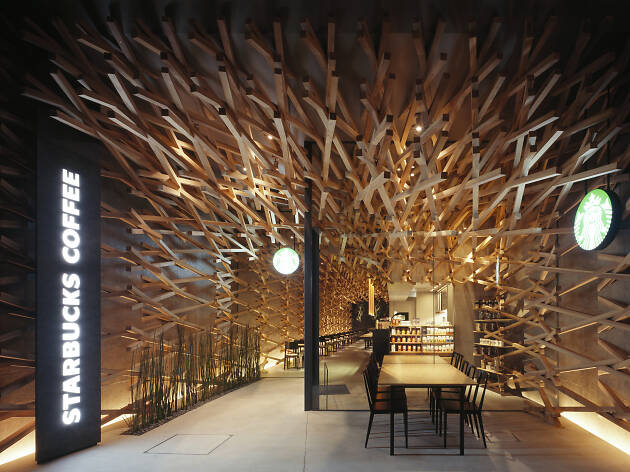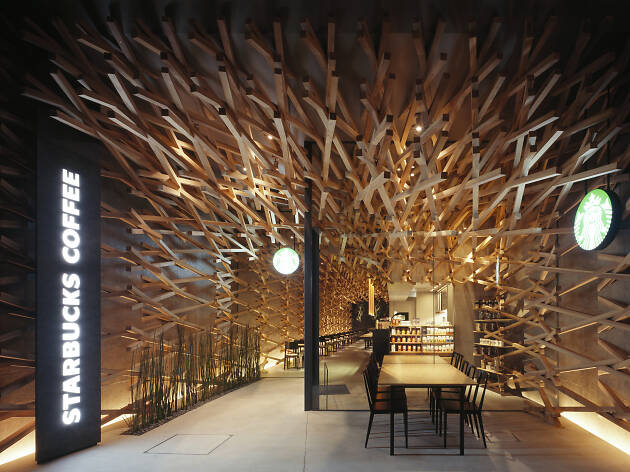 Photo: Starbucks
Dazaifu Tenmangu Omotesando, Fukuoka
Located along the historic pedestrian street leading to Fukuoka's famed Dazaifu Tenmangu shrine, this Starbucks outlet is designed by world-renowned architect Kengo Kuma. It looks more like a site-specific, avant-garde art installation; the wooden design references the traditional surroundings while also elevating the townscape with a contemporary edge.
Those familiar with Kengo Kuma's work will recognise the outlet's eye-catching feature, a criss-crossing mass of wooden beams, as his signature style. It is made up of 2,000 cedar wood bars, ranging from 1.3m to 4m long and 6cm wide, all pieced together using the traditional kigumi technique, which is the art of interlocking wooden joint sans nails.
In the elongated, tunnel-like space, the zigzag-ing sofa seats follow through with the sharp geometric lines, while natural light from the skylight and the windows at the back give the space a bright and airy feel.
3-2-43 Saifu, Dazaifu, Fukuoka prefecture.
More things to do
Find some of Japan's most beautiful temples, hiking trails and nature attractions no more than a few hours from Tokyo
Want to go camping without roughing it? These comfy tents and domes let you enjoy a luxurious time in nature
Venture beyond Tokyo – add these breathtaking temples, landmarks and hiking trails to your Japan bucket list