Heads up! We're working hard to be accurate – but these are unusual times, so please always check before heading out.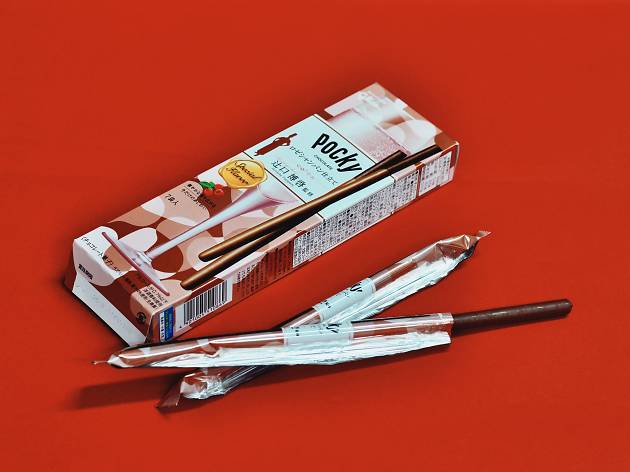 The best chocolates for ¥500 or less
Stock up on these reasonable chocolate confections just in time for Valentine's Day
Ah, it's that sweet time of year again when everyone goes into a frenzy buying chocolates for friends, colleagues and loved ones. In Japan, something known as giri-choco (or 'obligation chocolates' in literal translation) are given out by women to guys like male friends and co-workers during this chocolate-obsessed holiday. Purchasing obligatory chocolates can be a nice gesture but it can also take a toll on your wallet. So go easy with these tasty yet affordable options that are all about ¥500 or less.
Get your giri-choco here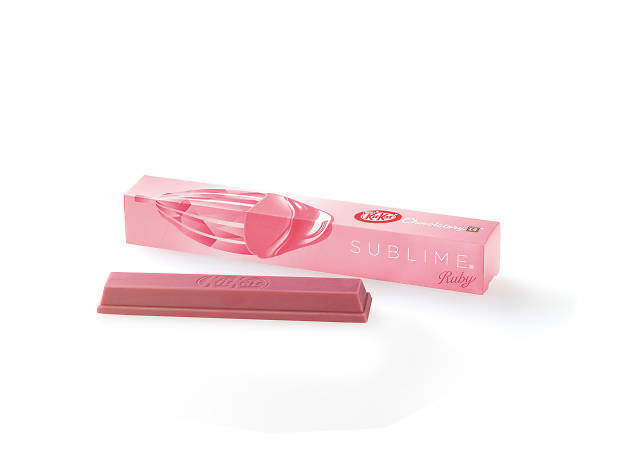 KitKat Chocolatory Sublime Ruby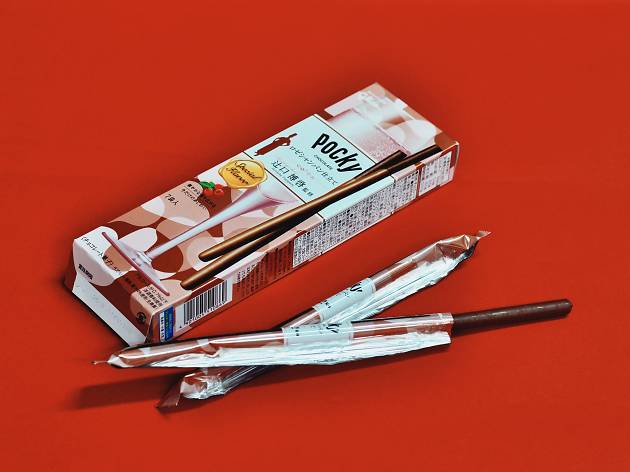 Not your average Pocky, these special rosé champagne flavoured sticks are the creation of famed pâtissier Hironobu Tsujihuchi. It's a fruity, rich treat with hints of chocolate and raspberry. Slightly larger in size than your average Pocky sticks, this 'grown-up' version contains a very minimal amount of alcohol. Works as a great gift if you're stumped for V-Day gift ideas.
¥480 from Lawson and selected convenience stores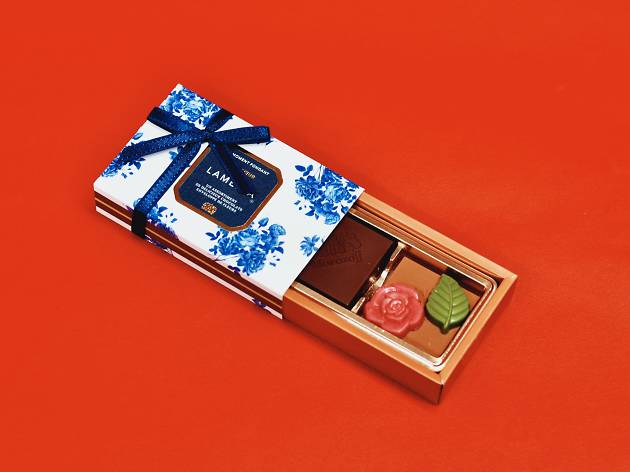 If you're around Ginza Mitsukoshi, make a stop at the basement depachika for an overwhelming selection of chocolates that range from the crazy expensive to the more reasonable. This particular box from Morozoff Lamella is pretty darn cute for only ¥300 and packs six pieces of premium chocolate including a raspberry flavoured rose as well as milk and dark chocolate squares.
¥300 from Morozoff Lamella at Ginza Mitsukoshi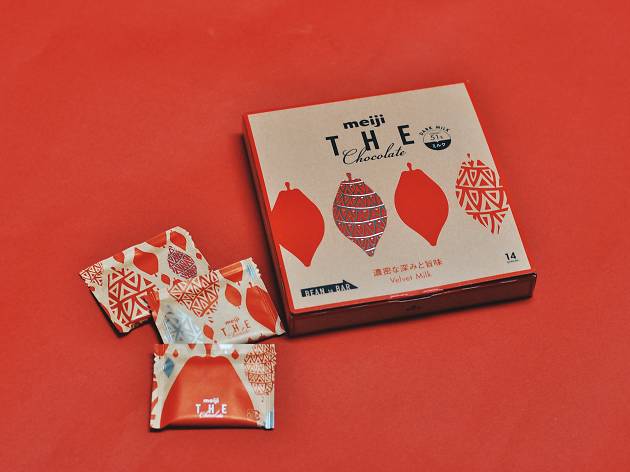 One of our favourite products from last year, these high-quality, bean-to-bar chocolate bars come in a variety of flavours, pleasing everyone from milk chocolate fans to dark chocolate lovers. The trendy packaging also makes them look a lot more expensive than they really are. The best part is that these chocolate bars can be found at pretty much any convenience or grocery store. If you're lucky, you might even stumble across the slightly larger gift pack version (pictured above) for ¥329 – definitely a last minute lifesaver.
About ¥300 per bar from convenience and grocery stores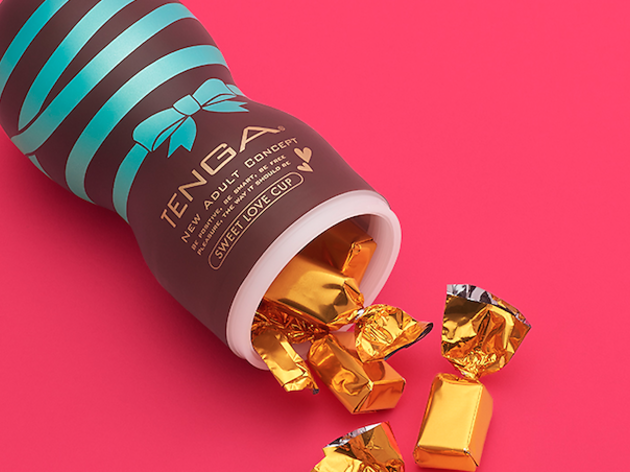 Heat things up this Valentine's Day with this provocative chocolate cup from Japanese sex toy manufacturer Tenga. Don't worry, there's nothing naughty inside; just ten pieces of chocolate in sparkly gold wrappers. The cup is a play on the brand's popular sex toy packaging – and FYI, this treat is meant to melt in your mouth, not elsewhere.
¥500 from store.tenga.co.jp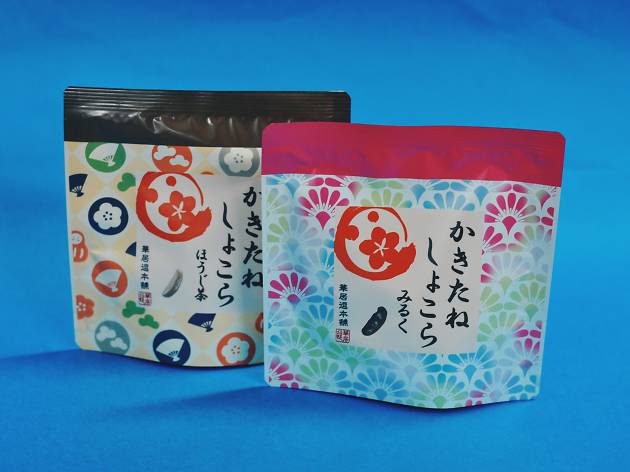 Stock up on these cute pouches of chocolate-covered senbei (rice crackers) that come in a variety of flavours. Get two packs for ¥500 or an easy ¥278 for one, this is a snack most people would enjoy receiving and eating. Found at Tokyu Hands and selected grocery stores, you can choose from fun flavours including wasabi, yuzu and hojicha, or stick to the regular ones such as milk and dark chocolate. It even comes with a nice plastic bag so you can save on the gift wrap.
¥278 for one or ¥500 for two packs from Tokyu Hands and select grocery stores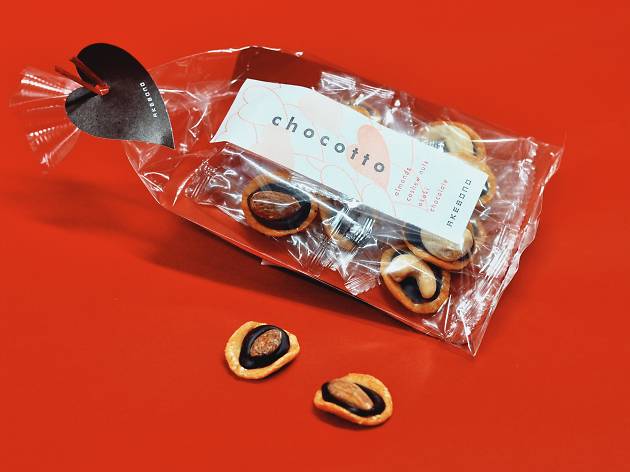 These small bites are the perfect treat if you enjoy indulging in the sweet and salty mix. These dainty snacks are senbei rice crackers filled with chocolate and topped with either an almond or cashew. Found at Akebono confectionary shops around Tokyo, these can get really addictive.
¥450 from Akebono confectionary shops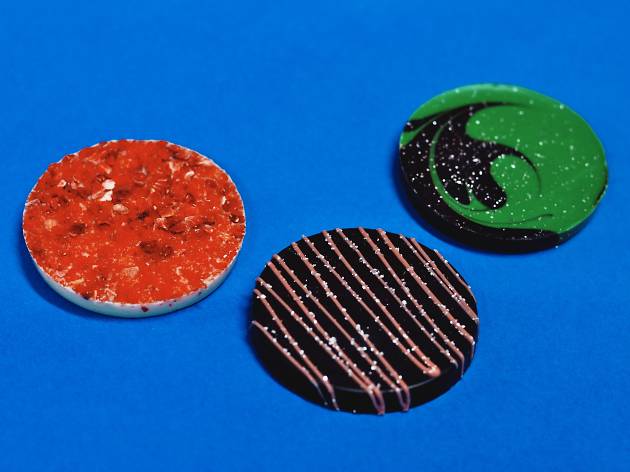 These pretty chocolate disks come in a multitude of flavours and unique designs – they are almost too pretty to eat. Flavours range from mint chocolate and white chocolate topped with freeze-dried strawberries to simple milk chocolate covered with fruit and nuts.
¥260 each from Bel Amer at Ginza Mitsukoshi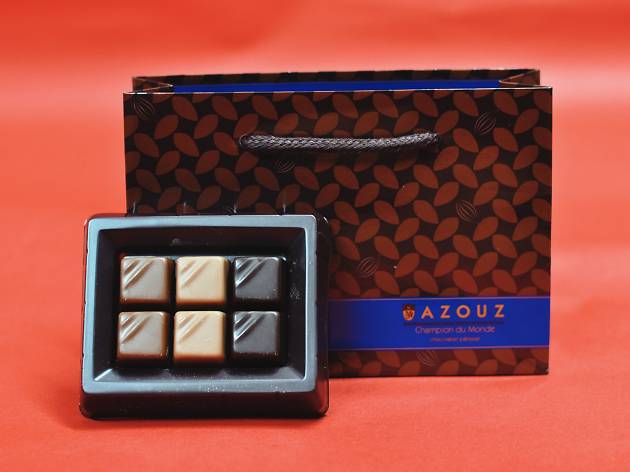 From French chocolatier Mickaël Azouz, this box of assorted chocolates is a steal for only ¥389. Each box contains three different flavours: almond milk chocolate, rich milk and café sweet (which has coffee notes). What's even better is that the box of chocolates come wrapped in gift paper and then placed in a tiny gift bag. There's no need for extra packaging – Valentine's Day done.
¥389 from Okashi Machioka
More sweet surprises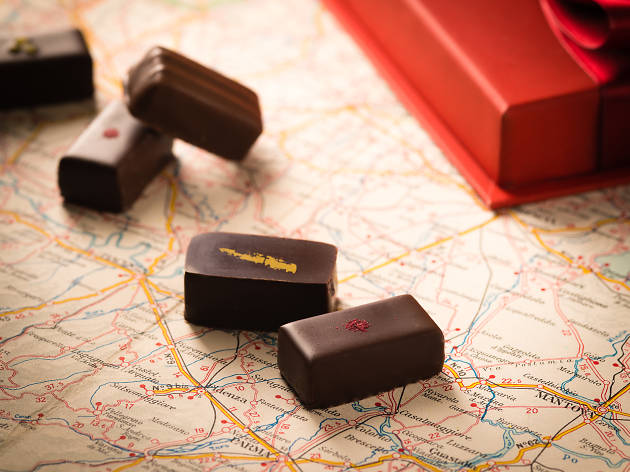 Apart from the choc, all this seems to be quietly changing, as more and more Tokyoites are putting effort into actually treating their special someone to a special day. Join the fray with our sweet 'n' saucy Valentine's Day picks, including date ideas, love hotel suggestions, romantic bars and – of course – the city's most desirable chocolate treats.