The best day and weekend hikes near Tokyo
Living in crammed Tokyo, it's easy to forget that 70 percent of Japan is made of mountains. We celebrate the announcement of a new 'mountain holiday' with a pick of the best trails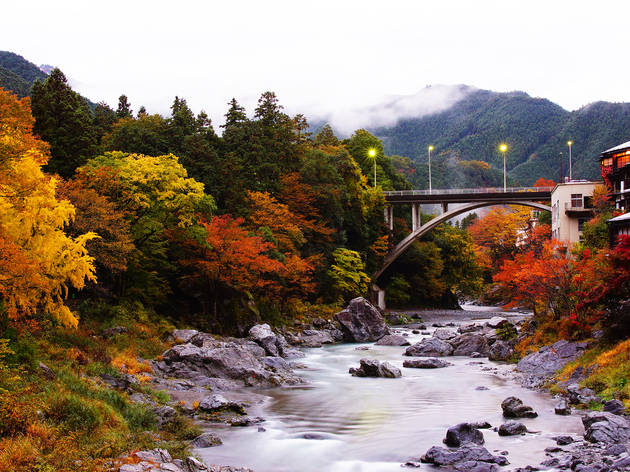 By Nick Narigon
From 2016, Japan will inaugurate an annual August 11 Mountain Day public holiday. Good news for overworked salarymen who might just need a lie in, but the government hopes the day off will encourage people to 'get familiar with mountains and appreciate blessings from mountains'. Well, we don't need any more encouragement, so we immediately set to work scouting out the most beautiful trails around Japan, giving them a star rating out of five for difficulty level. Although Mountain Day is set for summer, the prime season for hiking is autumn, when foliage is a work of art and views are pristine.
Easy day hikes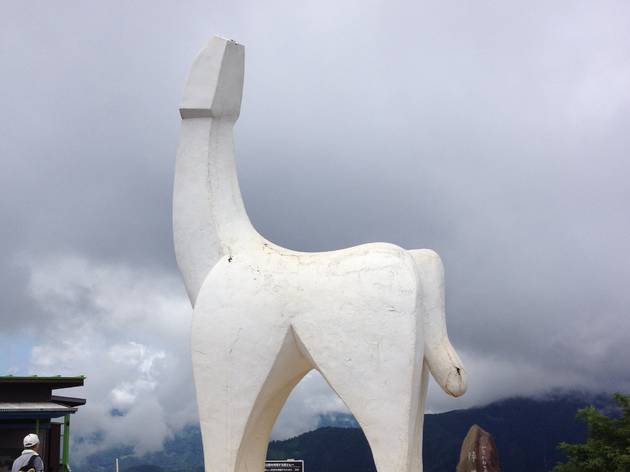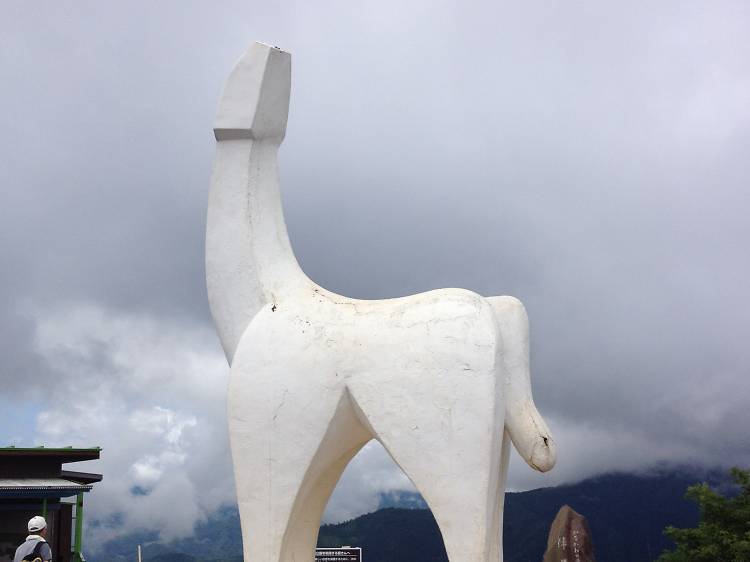 Photo by Nick Narigon
Mt Takao (599m) has multiple courses suitable for all ages and fitness levels. But you knew that already – Takao is the most heavily trafficked mountain in the world. For a different route, head down the road to Mt Jinba, famed for the somewhat phallic white statue (it's meant to be a horse) at the summit. The 18.5km (total) route ends at Takao and the flat traverse along the ridge can be completed in about six hours.
Difficulty level ★★
How to get there From Shinjuku Station, take the Keio or Chuo line to Takao Station, then hop on the bus towards Jinba Kogenshita and get off at the last stop.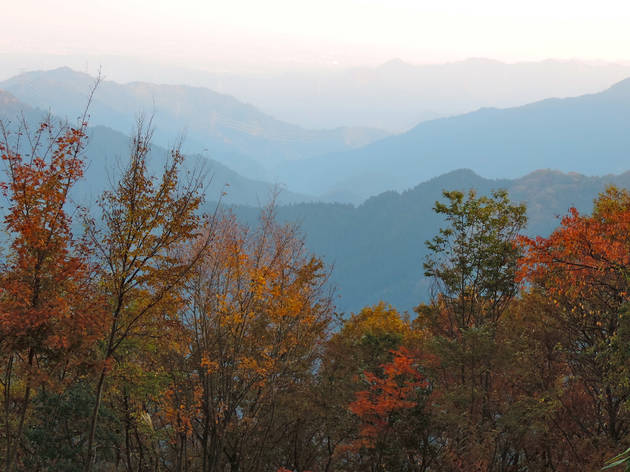 Photo by Nick Narigon
The Musashi-Mitake Shrine at the summit of Mt Mitake (929m) has been a centre of worship for over 2,000 years. It is also the starting point for the hike to Mt Otake (sometimes spelt Odake), the tallest mountain in Tokyo Prefecture. From the shrine, it's a two- or three-hour semi-strenuous trek through the natural rock garden, a stretch of moss-covered rocks, and past Ayahiro Falls. The summit isn't astounding, but does offer the obligatory view of Fuji.
Difficulty level ★★
How to get there From Shinjuku Station, take the Chuo line to Ome Station, then take the Ome line to Mitake Station.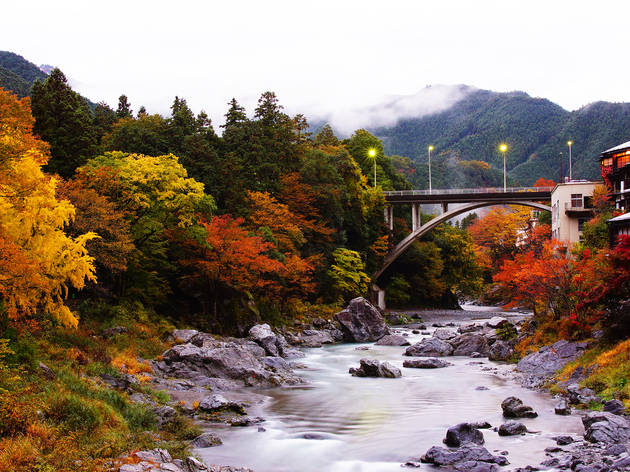 © 3x/Pixta
Overlooking the picturesque river valley of Okutama, Mt Kawanori's main attraction is the scenic Hyakuhiro Falls. In summer this hike is somewhat pedestrian, but autumn and winter provide serenity and gorgeous views of the snow and ice. It takes three-and-a-half hours to reach the summit, with some challenging climbs and descents. Add three hours to reach Hatonosu Station, for a total hike of 14km, and roughly seven hours.
Difficulty level ★★★
How to get there From Shinjuku Station, take the Chuo line's express train to Okutama Station, then take a local bus from stand no. 1 to Kawanoribashi.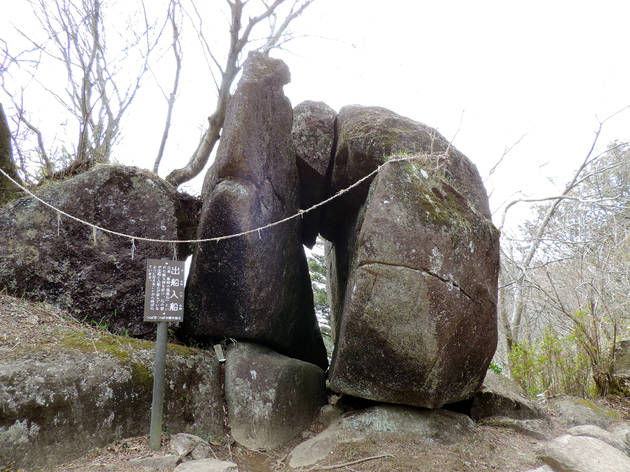 Photo by Nick Narigon
At the centre of Ibaraki Prefecture, Mt Tsukuba (877m) is notable for its 'power spots' including an 800-year-old Japanese cedar tree (Shihosugi) and various rock formations. Along the trail, one pile of boulders depicts two ships passing in the sea, while another portrays a frog with an open mouth. Follow one of two three-hour round-trip courses: the winding 2.8km Shirakumobashi course or the steep 2.5km Miyukigahara course.
Difficulty level ★★
How to get there From Asakusa Station, take the Tsukuba Express to Tsukuba Station, then take the Tsukuba shuttle bus to Tsukubasan Jinja Iriguchi. More info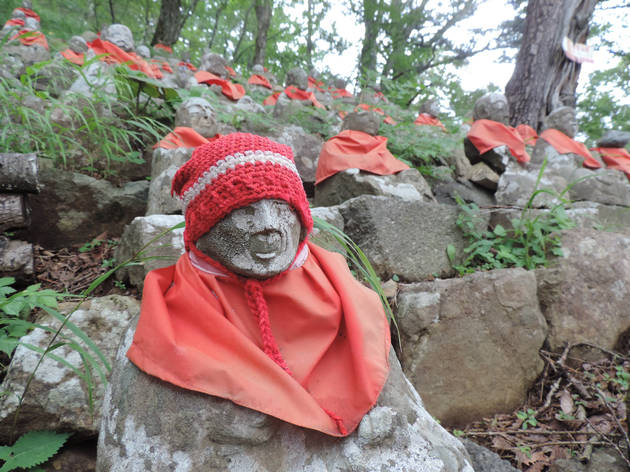 Photo by Nick Narigon
The well-marked trail from Mitsutoge Station to Mt Mitsutoge offers a bit of variety, comfortably combining steep climbs, switchbacks and bridges. Near the top you'll pass the '88 Buddhas' (there are only 81 remaining) dressed in red, and the popular rock-climbing wall. There are splendid views of Fuji the entire 15km, six-hour trip, and the descent is a rolling path overlooking Lake Kawaguchi.
Difficulty level ★★ ½
How to get there From Shinjuku Station, take the Chuo line to Otsuki Station, then hop on the Fujikyuko line to Mitsutoge Station. More info