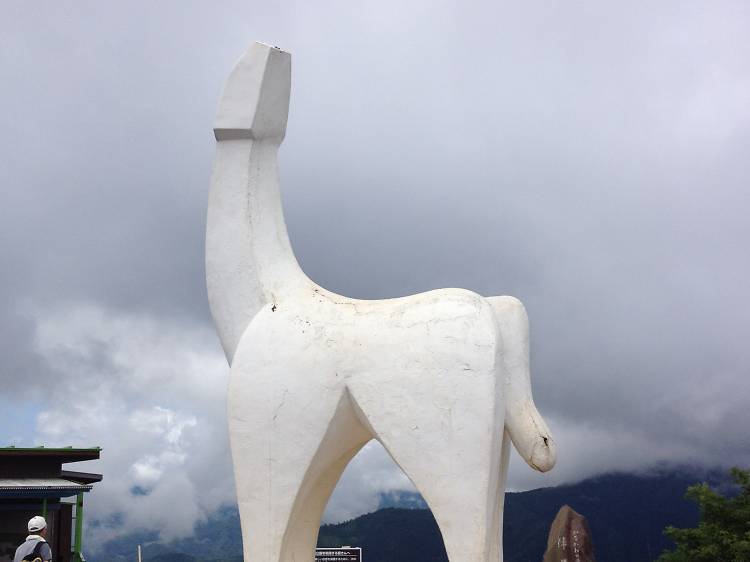 Photo by Nick Narigon
The nearby Mt Takao (599m) is one of the most heavily trafficked mountains in the world, attracting about 2.6 million visitors annually. So, for a less crowded route, head down the road to Mt Jinba, famed for the slightly phallic white statue (it's meant to be a horse) at its summit. The 18.5km (total) route ends at Takao and the flat traverse along the ridge can be completed in about six hours.
Difficulty level ★★
How to get there From Shinjuku Station, take the Keio or Chuo line to Takao Station, then hop on the bus towards Jinba Kogenshita and get off at the last stop.