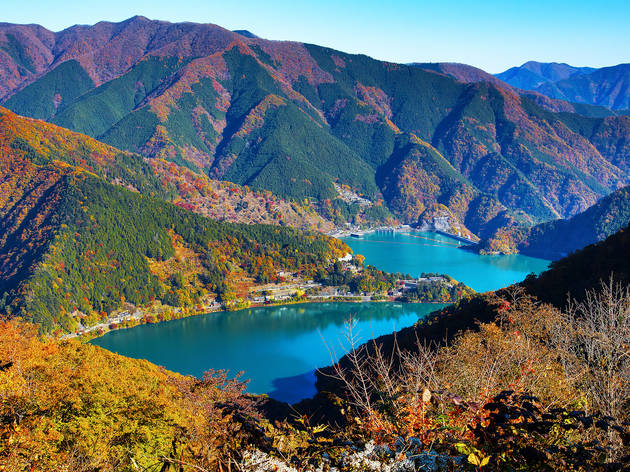 1/5
Photo: Lake Tama
2/5
Photo: Pixabay/Steffen Zimmermann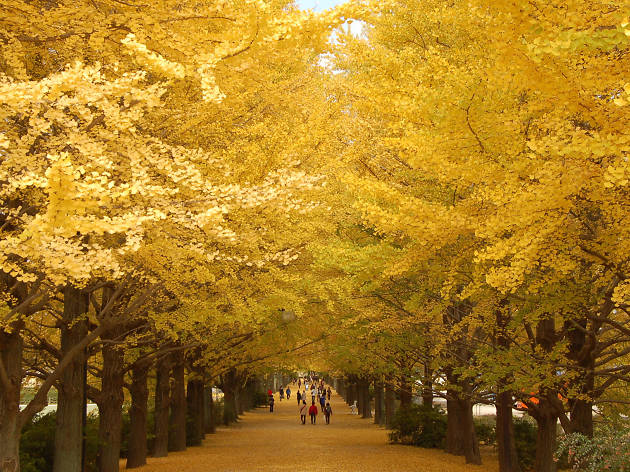 3/5
Showa Kinen Park in Tachikawa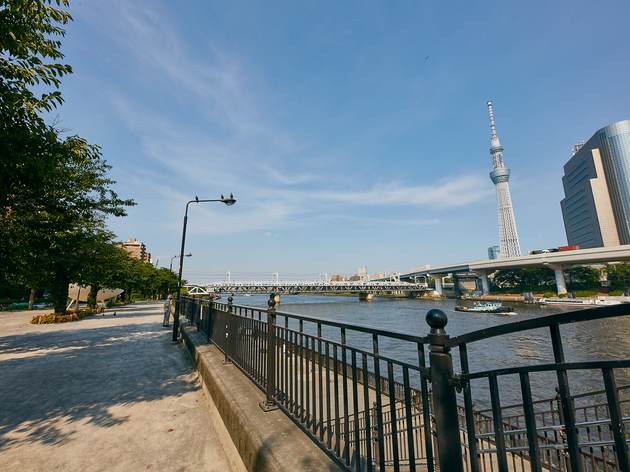 4/5
Photo: Kisa Toyoshima
Sumida Park, along the Sumida River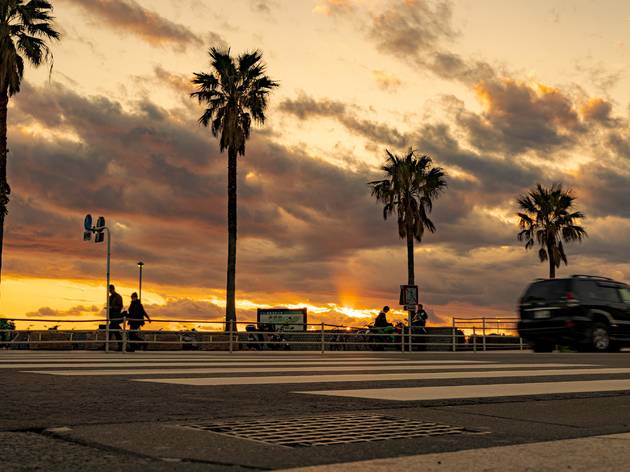 5/5
Photo: natsuki/nsplash
Enoshima sunset
8 scenic bicycle routes in and around Tokyo
Saddle up for these beautiful bike routes in and near Tokyo, featuring well-ridden tracks, mountainous countryside and more
Tokyo is a wonderful city for cycling, but just beyond the concrete jungle there are mountains, parks and lakes just waiting to take your breath away. If you love that freeing sensation of cycling through traffic-free lanes surrounded by nature, we've got the perfect excursions for you to access on two wheels.
Our top picks include suitable options for both beginners and seasoned cyclists, whether you want to commit to a full day of exploring the city's outskirts or just a few hours of light exercise. And if you're wondering how to travel on trains to the routes' starting points with your bike, the best option is to buy a rinkobukuro (bike bag), usually available at any bicycle shop. Simply take one or both wheels off, pop everything in the bag, and away you go.
RECOMMENDED: Where to see Tokyo's most spectacular autumn folliage
Eight fine bike routes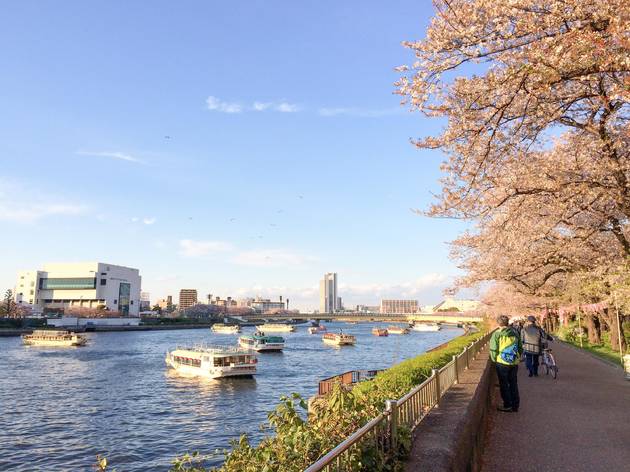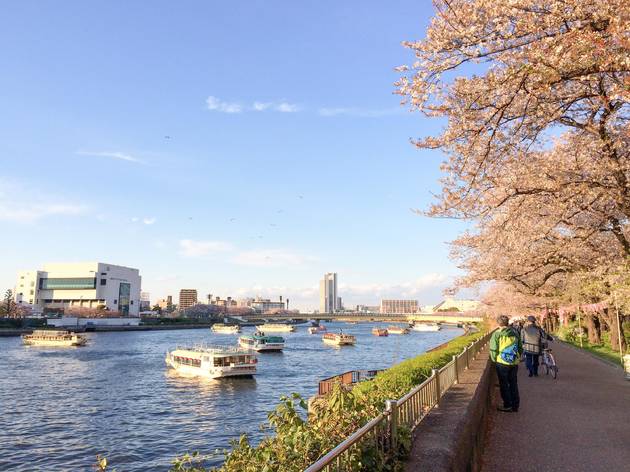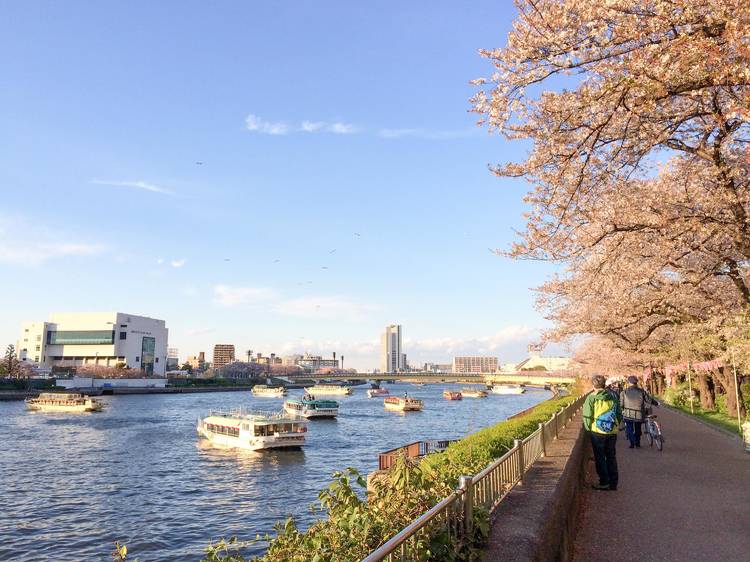 Photo: Jack Zhang/Unsplash
It can be hard to find traffic free lanes in Tokyo where you don't have to be wary of passing cars and crowded crossings. A good way to bypass tricky routes is to cycle along one of the city's waterfront promenades and follow the river to your destination. This route along the Sumida River (pictured) leads to the historical district of Asakusa, home of the Sensoji Temple and Kitchen Street.
Reward: Less than a 10-minute ride from Sensoji Temple is the lesser known Imado Shrine, which is abound with lucky cat figurines. It's said that those who visit the shrine are guaranteed to find love, making it an unmissable spot for hopeless romantics.
Find it: Start at Ryogoku Station and cross the river, travelling north until you reach Asakusa.
Photo: Pixabay/Steffen Zimmermann
Destination: Odaiba and Tokyo Bay islands
While the city districts might not boast the same natural landscapes of mountains and lakes as Tokyo's surrounding areas, they do offer you the opportunity to cycle past sundown with well-lit roads and pavements – not to mention spectacular city lights. Start this route before dusk to enjoy sunset views over Tokyo Bay before the scenery transforms with Odaiba's dazzling multicolored lights.
Reward: Odaiba features some of Tokyo's most exciting attractions and iconic landmarks. Don't miss the teamLab Borderless digital art museum or the life-sized Unicorn Gundam statue that anime fans have made a pilgrimage to see from far and wide.
Find it: Start at Toyosu Station and head southwest along the waterfront until you reach the man-made island of Odaiba.
With 14km of cycle paths, playgrounds, a water park and numerous outdoor activities, the 163-hectare Showa Kinen Koen is a destination unto itself. Kids will enjoy making mischief in the Children's Forest play area, where they can immerse themselves in clouds of artificial mist.
Reward: Located a 15-minute walk from Tachikawa Station, it's the perfect location to introduce family and friends to the pleasure of cycling under the pretense of a leisurely picnic. Bicycles can be rented for three hours for ¥410 (¥260 for children).
While the Tamagawa cycling path offers a more scenic ride, the Arakawa path ends at the relaxing Kasai Rinkai Koen on the waterfront of Tokyo Bay.
Reward: Walk the beach, cooling your feet in the water, visit the Kasai Seaside Aquarium or Bird Park, ride the park train or take a 17-minute ride on the 117m-high Ferris wheel. Nearby Tokyo Disneyland has a fireworks display nightly, and it's the perfect vantage point to witness the Tokyo Bay and Sumidagawa fireworks festivals away from the hideous crowds.
Find it: Head north from anywhere in Tokyo, turn right when you strike the Arakawa and you'll eventually reach Kasai Rinkai Koen.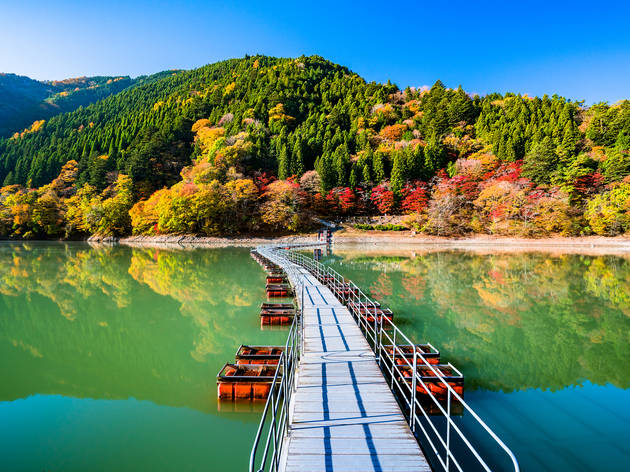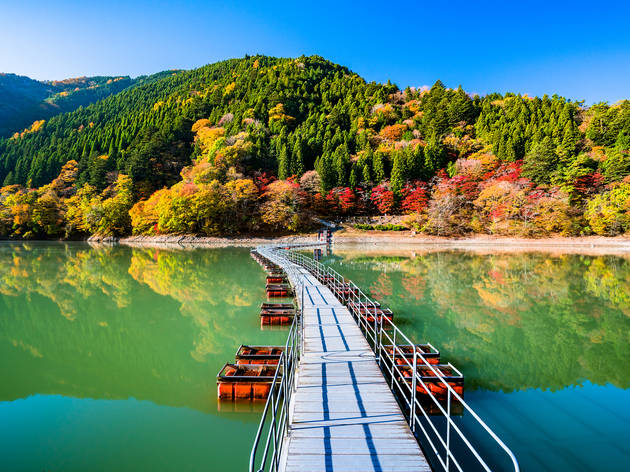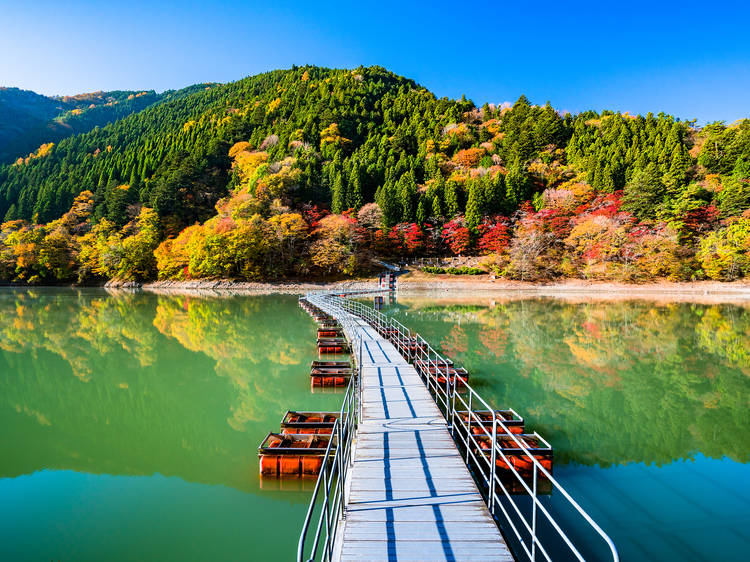 Photo: Pixta/Macha
Destination: Lake Okutama
Fitter cyclists will enjoy the climb from Ome Station (about an hour from Shinjuku Station) to Lake Okutama, formed by Ogouchi Dam, in western Tokyo, but only the truly energetic should continue from here over the mountains to either Uenohara or Musashi-Itsukaichi stations – if you do, be prepared for some gruelling climbs.
Reward: Taking in the 149m Ogouchi Dam and reservoir that supplies Tokyo with its drinking water is worth it. And if you don't fall into the category of 'truly energetic' and you choose not to continue on further from here, then the descent from the dam and lake back to Ome is a blast!
Find it: Take the Chuo line from Shinjuku Station to Ome Station. From the station, turn right onto Route 411.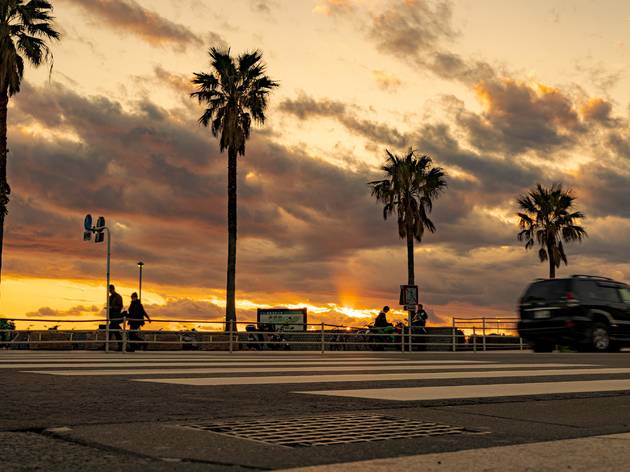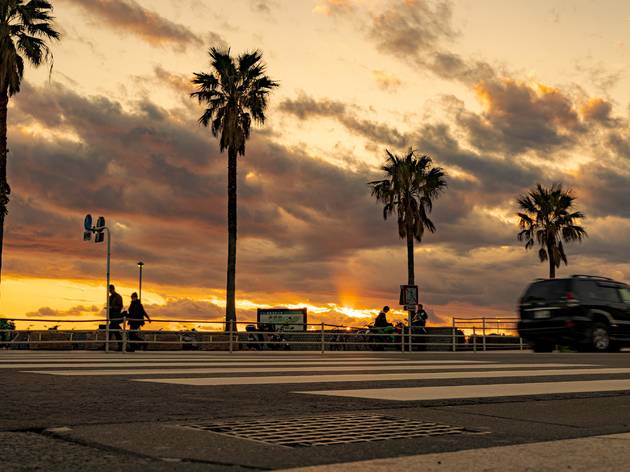 Photo: natsuki/nsplash
Kamakura, home to a number of Japan's famous shrines and temples, makes an ideal day trip for anyone looking for some outdoor historical excursion. Get the best of both worlds by renting a bicycle in the day and cycling along the coast towards the small island of Enoshima, where you can treat yourself to a seafood dinner.
Reward: Enoshima is a popular destination for summertime day trips, thanks to its family-friendly attractions and wide beaches (on the mainland). Even if you're stopping by in the off season, the sea views with Mt Fuji in the far distance make for a worthwhile experience as you breathe in ocean air.
Find it: Begin in Kamakura then head west until you reach Sakai River. Follow the river south until you reach the Enoshima Ohashi bridge.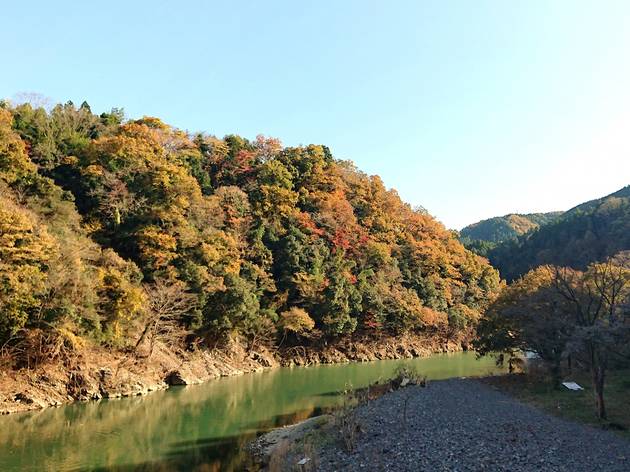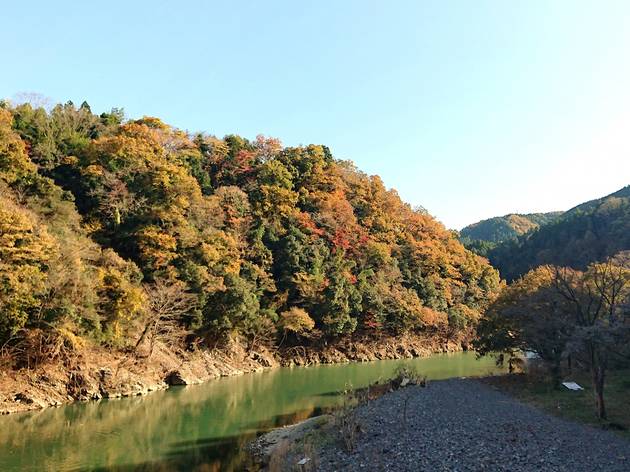 Photo: photo-ac/po-cchi
Starting at Takaosanguchi Station (Hachioji, Tokyo) on the Keio Takao line, head south west on Route 20, climbing the foothills of Mt Takao before enjoying an exhilarating descent to the shore of Lake Sagami.
Reward: Sagamiko is a beautiful lake and popular mountainside spot that lures city slickers with a range of mildly diverting attractions, including a tot-friendly amusement park, a garish athletics course dubbed 'Picasso's Egg' and an outdoor barbecue area, brilliantly named the Wild Cooking Garden.
Find it: Take the Chuo line from Shinjuku Station to Takao Station; transfer to Keio Takao line for one stop.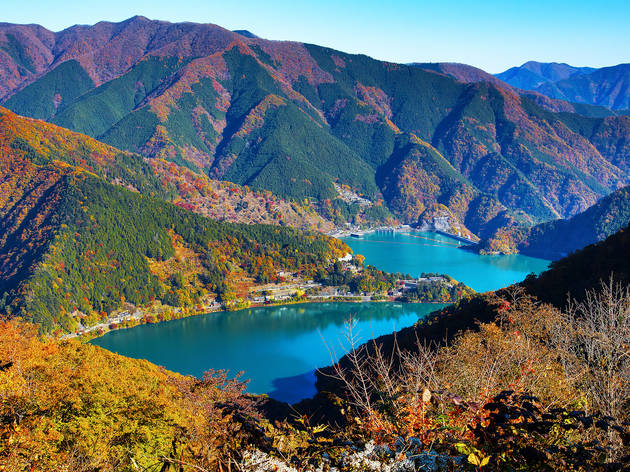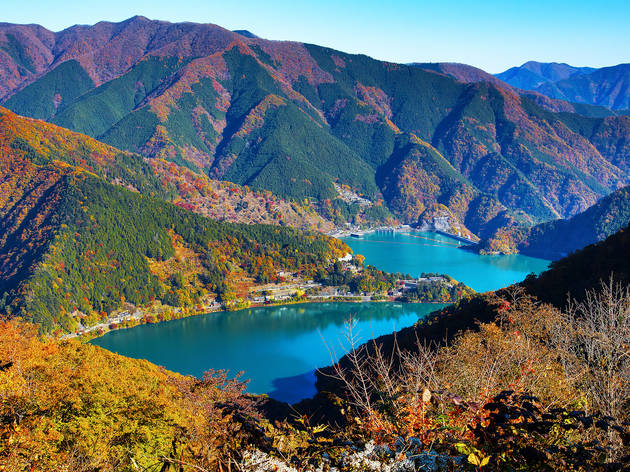 Photo: Lake Tama
The car-free and virtually flat Tamako Cycling Road runs 10km around Lake Tama. Note that the fact this is not a particularly challenging route means that you'll probably be weaving through runners and strollers too, which means mamacharis over mountain bikes.
Reward: A second 10km loop around the lakes takes in scenic woodland and bridges that served as the background for Studio Ghibli's classic 'My Neighbor Totoro'. Every weekend in August the nearby Seibuen Amusement Park hosts a fireworks festival that's best viewed over Lake Tama.
Find it: Just south of Tanashi Station (Seibu Shinjuku line), look for the start of the route at Sekimae Gochome crossing, where Route 7 and Inokashira-dori intersect.
More things to do in Tokyo
Enjoy an English-language, socially-distanced cycling tour in Tokyo's great outdoors
This gorgeous season is the best time for the great outdoors – here are the top ten things to do in Tokyo this autumn
Master these cycling rules and etiquette before conquering the Tokyo streets on your favourite bicycle