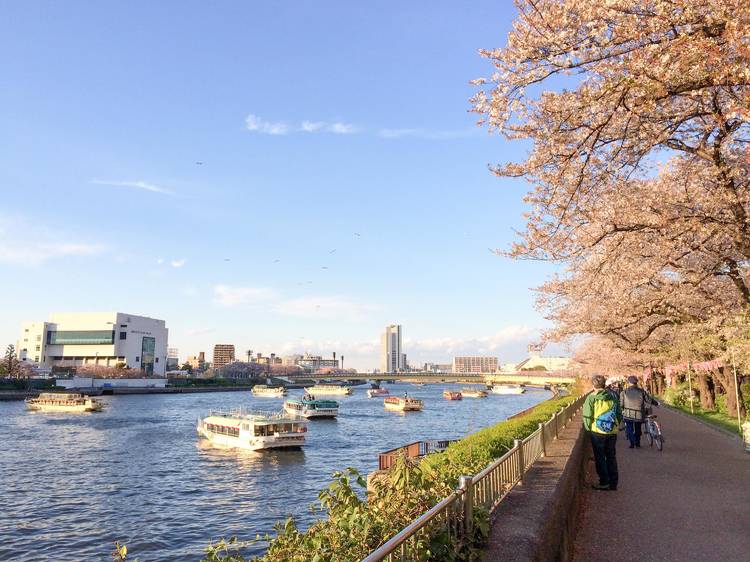 Photo: Jack Zhang/Unsplash
It can be hard to find traffic free lanes in Tokyo where you don't have to be wary of passing cars and crowded crossings. A good way to bypass tricky routes is to cycle along one of the city's waterfront promenades and follow the river to your destination. This route along the Sumida River (pictured) leads to the historical district of Asakusa, home of the Sensoji Temple and Kitchen Street.
Reward: Less than a 10-minute ride from Sensoji Temple is the lesser known Imado Shrine, which is abound with lucky cat figurines. It's said that those who visit the shrine are guaranteed to find love, making it an unmissable spot for hopeless romantics.
Find it: Start at Ryogoku Station and cross the river, travelling north until you reach Asakusa.