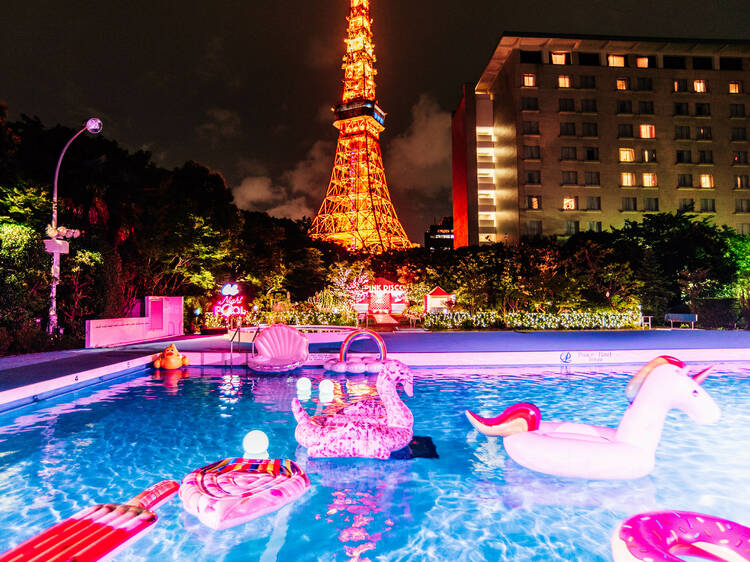 Photo: Shogakukan
CanCam Night Pool
The retro-themed night pool at Tokyo Prince Hotel has a spectacular view of Tokyo Tower, and it's all decked out with colourful lights and decorations. The after dark event is produced by local fashion magazine CanCam, so you'll find plenty of photo spots and a variety of fun floats to help you with your Instagram game.
There are food truck serving pink chicken sandwiches (¥1,000), potato chips (¥500), jewel-like jellies in martini glasses (¥900), and cruffins (a croissant and muffin hybrid; ¥350) that come in melon, strawberry, and lemon flavours.
Entry to the night pool will set you back ¥5,500 per person, but women in groups of three or four will get a discount on weekdays ( ¥14,440 or ¥17,600 respectively). Tickets can be purchased via the Lawson ticketing website.