Ekoda area guide
Escape the big city in this artsy hood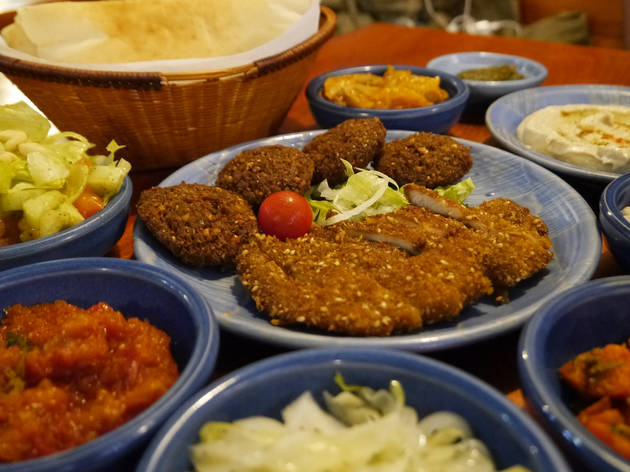 Located just a few stations away from rowdy Ikebukuro, Ekoda is a quiet but hip residential neighbourhood on the border of Nakano and Nerima wards. Although the area around the station has become rather stylish and polished in recent years, the backstreets are still cluttered with old shops, eateries and 'snack' bars, while the presence of Nihon University's College of Art (Nichigei, one of Japan's top art schools) and two other universities adds a creative, youthful vibe. This is not to say that Ekoda is your typical college town – although cheap izakayas and other 'student services' do exist, they far from dominate the cityscape, and even the campus areas are far less hectic than you might expect.
This calm, however, obscures Ekoda's dramatic history. The most famous incident to take place here is probably the 15th-century battle in which samurai Ota Dokan's troops defeated the rival Toshima clan, eventually establishing supremacy over Musashi Province (present-day Tokyo and surroundings). As for a more recent example, get this: what is now Egota-no-Mori Park used to be the site of the infamous Nakano Hospital, a complex that went through use as a sanatorium and a military hospital before getting shut down in the 1990s. Proponents of the supernatural apparently now describe the park as one of the top spots for ghost-spotting in Tokyo.
To get in, take the Seibu Ikebukuro line to Ekoda Station or ride the Oedo subway line all the way to Shin-Egota Station. This guide will point you in the direction of Ekoda's best sights, shops and restaurants.