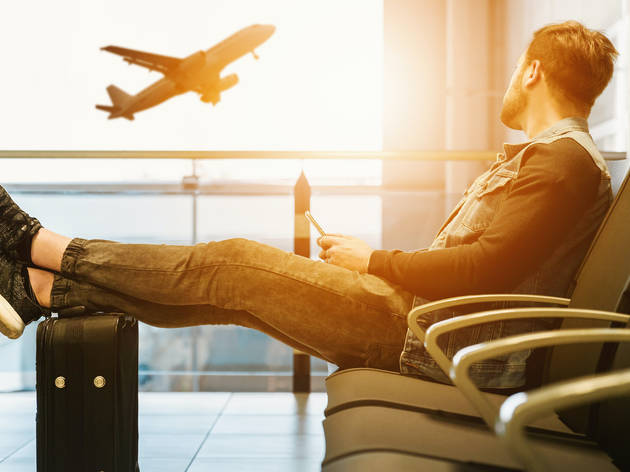 Everything to know about Japan's re-entry rules for foreign residents
Re-entry confirmation letters no longer necessary, but you'll need a negative Covid-19 test before entering the country
It's been a long and arduous process for foreign residents in Tokyo and Japan during the Covid-19 pandemic, however it seems like re-entry is becoming a smoother process. Even if you're not part of Japan's travel bubble or a business traveller – who have separate entry processes of their own – foreign residents are now allowed to leave Japan and re-enter the country. Sure, you'll have to jump through hoops, but it's not impossible. Planning on travelling? Here's the latest on Japan's re-entry rules for foreign residents.
RECOMMENDED: Keep up-to-date with the coronavirus situation in Tokyo and Japan here
What are the latest entry restrictions?
Currently, travellers and tourists from 152 countries and regions are being denied entry into Japan.
From December 28 2020 to the end of January 2021, Japan is banning all international travellers from entering the country – excluding Japanese citizens and foreign residents with re-entry permits. You still must provide official proof of a negative coronavirus test (taken 72 hours before departure) and must currently hold residency in Japan. From December 28 2020 to the end of January 2021, Japan is no longer issuing new visas.
Those who stayed in the United Kingdom or South Africa within 14 days prior to their arrival in Japan are now required to submit a new pledge.
What is no longer required to enter Japan?
Since the start of the pandemic, Japan has reversed many of their previous requirements. Here is what is no longer required to re-enter the country:
- Foreign residents, with valid residence status, are no longer required to obtain 'Letter of Confirmation of Submitting Required Documentation for Re-entry into Japan' or 'Receipt for Request of Re-entry' when re-entering Japan.
- As of November 1 2020, foreign residents leaving Japan are no longer required to share their travel itinerary with the Immigration Services Agency (ISA) or provide a re-entry confirmation letter before departing Japan. Proof of 'exceptional circumstances' is also no longer required to re-enter Japan.
What should I do before departing Japan?
Before leaving Japan, double check with your destination's embassy and your airline to see if you need to provide a negative test result upon landing. If you do, you can book a Covid-19 test for travel at these clinics in Tokyo (or Osaka). Before flying, monitor your health for 14 days – if you show any coronavirus symptoms, you should cancel your trip.
Airlines and airports also have a strict requirement for travellers to wear a face mask. Note that face masks with exhalation valves or vents are not considered proper facial protection. If you're planning on re-entering Japan, you will receive a re-entry permit at the airport. There is no need to apply for one in advance.
When you book your return flight to Japan, make sure you have enough time to take a coronavirus test up to 72 hours before.
What should I do before flying back to Japan?
In order to re-enter Japan, you will need proof of a negative Covid-19 test taken up to 72 hours before departure. The Ministry of Foreign Affairs provides a sample document for the doctor or medical institution to fill out and sign. Note that the document and information must be in English. It's also possible the airline staff will ask to see proof of a negative test result, so make sure it's in your carry-on luggage.
According to The Japan Times, the following types of tests are accepted: RT-PCR or Lamp tests using a nasopharyngeal swab or saliva samples, or an antigen test using the chemiluminescence enzyme immunoassay (CLEIA) method.
What are the rules after arriving in Japan?
Once you arrive at the airport, you will present your negative test document to a quarantine officer. You will also be required to take a free Covid-19 test at the airport.
After you have tested negative, you will submit a written pledge promising to self-isolate for 14 days at your home or place of residence and stay out of public transportation, including taxis. You will also need to download the Ministry of Health and Welfare's Covid-19 tracking app Cocoa.
When you leave the airport you will not be allowed to take public transportation. Here is a list of available transportation options for those leaving the airport.
Breaking quarantine now has serious consequences. Starting January 14 2021, foreign residents who break quarantine could have their full names released to the public and their residency status revoked – which can result in deportation.
Do note that these rules may change depending on the coronavirus situation. For the most recent information, see the Ministry of Foreign Affairs website.
Stay protected and informed
These medical centres in Tokyo (and Osaka) offer testing and certificates for international travel
The 28-day projections in English and Japanese include coronavirus case numbers and deaths by prefecture
Everything you need to know about protecting yourself (and others) while going out and about in Tokyo
Best selling Time Out Offers