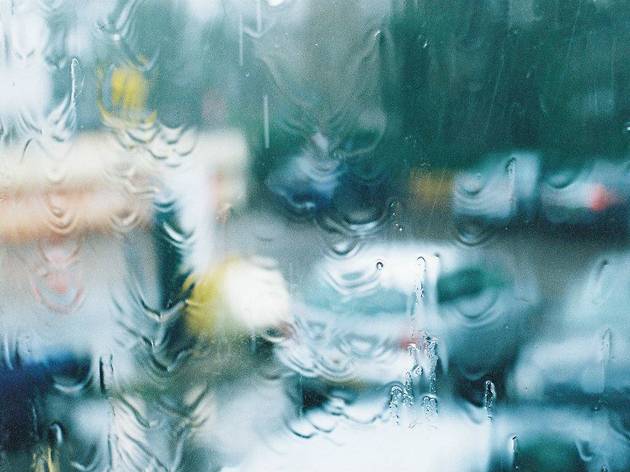 June 2021 events in Tokyo
Plan your June in Tokyo with our events calendar of the best things to do, including early-summer festivals, food events and rainy season fun
UPDATE: Many events have been cancelled or postponed due to coronavirus. If you're unsure if yours has been affected, please call ahead to confirm.
June in Tokyo is best described as damp, as this is usually when the dreaded rainy season rolls along. Although you'll have to wait a little longer until the city's summer festivals really kick into gear, all is not lost: June is usually packed with interesting exhibitions, gigs and openings, plus seasonal favourites like Tanabata, hydrangea and rose festivals, as well as firefly-viewing events all over the city. Grab an umbrella and make sure you don't miss out with our guide to all the best events going on in Tokyo this June.
Our June highlights
Hydrangeas, also known as ajisai in Japanese, are commonly associated with the onset of the rainy season – just like cherry blossoms are with spring. Their vivid blue, purple, pink, or even snow-white colours make them instantly identifiable and enliven those dreary, wet days.
Every year, you can spot these charming flowers throughout Tokyo, with bushes blooming in some of the city's best parks, such as Ueno Park, shrines like Hakusan Shrine and even as far out as Fuchu...
Nothing will get you into the summer mood like this tropical-themed luau at Grand Hyatt Tokyo's The Oak Door. Enjoy live ukulele performances as you indulge in a special menu of Hawaiian favourites including fresh poké, Lau Lau pork belly, Pipikaula kalbi beef, Shingen barbecue chicken, and Lomi Lomi salmon...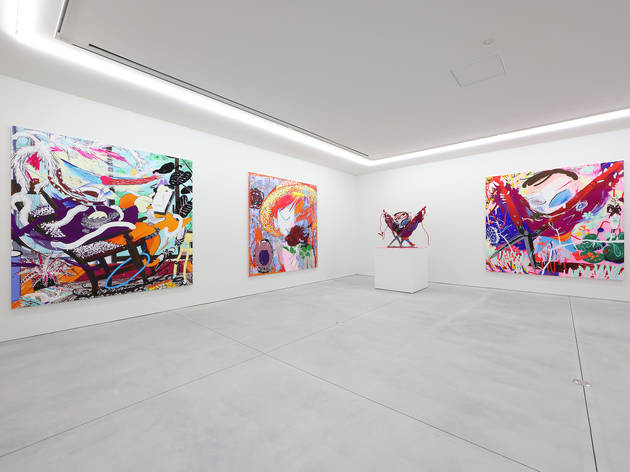 Masato Mori solo exhibition Lonsdaleite Year, NANZUKA UNDERGROUND, Tokyo, 2021 ©Masato Mori Courtesy of NANZUKA
The inaugural exhibition at Nanzuka Underground's new gallery space, is also artist Masato Mori's first solo presentation with Nanzuka in five years. Mori's artworks are known for their vivid, bright colours and complex textures and his works span multiple mediums from paintings to brass sculptures.
The series Lonsdaleite Year expresses Mori's daily life in Tokushima prefecture, where he is based. His daily activities such as collecting insects, raising animals and enjoying games and cartoons are the inspiration for the pieces, which are a collection of both three-dimensional and two-dimensional works...
Suspended in the atrium of Ginza Six is the department store's latest public art installation by Kyoto-based artist Kohei Nawa. The installation features a sculpture of a deer floating above clouds, a creature that has appeared at the centre of many of Nawa's coveted works for its symbolic ties to Shintoism and ancient Japanese history...
The modern history of Japanese fashion, from the 'national uniforms' of World War II to 21st-century designers and kawaii wear and gear, gets its time in the spotlight at this comprehensive and inspiring exhibition. Featuring rare pieces of clothing borrowed from museums around the country, including the fashion-focused Iwami Art Museum and the Kobe Fashion Museum, as well as from leading Japanese designers and brands, 'Fashion in Japan 1945-2020' recounts the trends of the past while establishing connections between them and modern-day tendencies and styles...
Not unlike some Impressionist paintings, the photographs at the Myd Gallery's latest exhibition are centered on the depiction of light and its varied qualities. The two photographers featured are Kyoto-based Takeshi Sumi and Swiss-born Louise Claire Wagner; they both place light at the core of their latest works using a variety of techniques to capture their subjects and Tokyo's urban landscapes...
This exhibition shines a light on 16 female artists from 14 different countries around the world, who began their careers in the turbulent postwar years from the 1950s to 1970s, and who remain active today in 2021. The works offer a multifaceted look at the artists' last five decades of practice, through early and well-known works, as well as new pieces created for the exhibition...
This exhibition introduces the Artizon Museum's recent acquisitions and consists of a total of 201 artworks, many of which are being exhibited for the first time. The collection covers a broad range of artistic movements, from highly prized abstract works by female artists to Australian Aboriginal art.
Highlights include Cubist paintings by Picasso, drawings by Henri Matisse and contemporary works by Shuzo Takiguchi's experimental studio, as well as French abstract art from the post-war period...
Make use of the Four Seasons Otemachi's sky-high terrace for a relaxing afternoon over coffee, tea and beautiful confectionery. Look forward to desserts crafted by Est's pastry chef Michele Abbatemarco, including fresh madeleines hot from the pan, macaroons and sorbet. A highlight of the spread is Chef Michele's merveilleux...
The old English tradition of afternoon tea is alive and well in Tokyo, where city hotels are constantly trying to outdo each other with ever more luxurious servings. What's more, these indulgent tea sets often come with a Japanese twist, so you can expect an extensive selection with creative cakes, scones, small sandwiches and the like featuring the ingredient of the season...
Looking for more events in June?
Best selling Time Out Offers