Kamata area guide
Winged gyoza and other finds in the traditional heart of Ota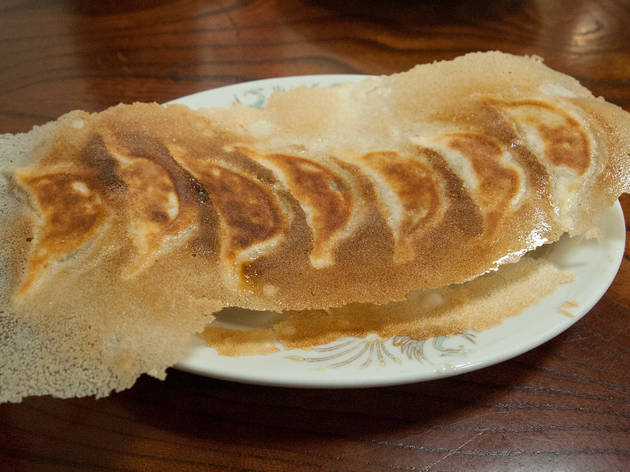 Sitting pretty in the middle of Ota Ward on Tokyo's southeastern side, Kamata may not be much to look at today. The jumble of shopping arcades and cheap izakayas hardly differs from that of any other suburb, but this nondescript surface hides a wealth of history, interesting stores and excellent restaurants. In fact, Kamata once enjoyed a trend-setting status similar to that of Harajuku or Shibuya today: before the war, the area was known as a film town, hosting the famed Shochiku studios (where the young Yasujiro Ozu got his first directing opportunity) and acquiring a reputation as the place from where fashion fads spread to the rest of the city.
The studios moved elsewhere in the latter part of the 1930s, and Kamata never regained its former glory. Nevertheless, it rose to a different kind of prominence during the post-war decades, when the many small-scale factories in Ota became crucial parts suppliers for Japan's industrial giants, and commercial activity centred on Kamata again. Today, the 'hood is known for its vibrant shopping (including crafts giant Yuzawaya's main store), public bathhouses, and easy access to Haneda Airport.
You can take the Keihin-Tohoku line from Shinagawa to get in, but we recommend starting off at Nishi-Magome Station, the southernmost point of the Tokyo subway system, and then making your way east either by foot or by taking the charming Tokyu Ikegami line train from Ikegami Station.