Manifesto for an Open Tokyo
We lay out our ten-point plan for a better city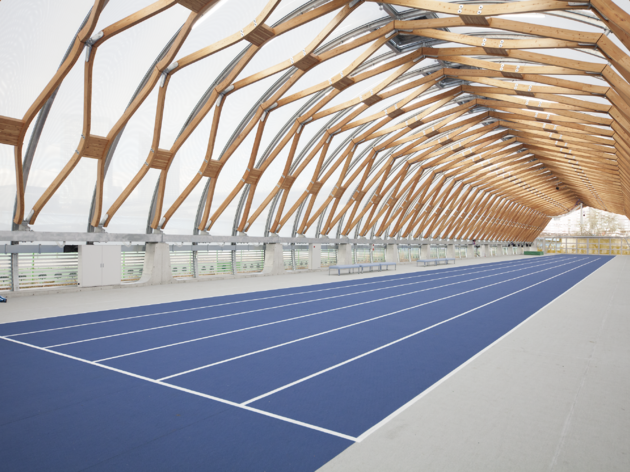 Towards an unrestricted city
Tokyoites are naturally reserved – at least until the karaoke beat kicks in – and the thought of striking up a conversation with a stranger brings many out in a cold sweat. However, communication is the first step towards a barrier-free city. As a simple first step, if you spot someone looking lost, ask to help, if you see somebody in a wheelchair or with a stroller, let them know where the closest elevator or ramp is – and once in a while, unplug those headphones and talk to the person next to you on the train.
Stairs and bumps in the roads aren't the only hurdles those with physical disabilities or the elderly face when trying to enjoy the city. Be aware that a little consideration from you can go a long way towards encouraging everyone to get out into the open. They don't necessarily need your help, they certainly don't need your sympathy, just to be treated with the consideration you would show anyone else.
Try going out into the city with a stroller or cane, or with a small child. You'll soon notice all the steps and differences in floor level, that many pathways are far too narrow, and that people treat you differently. The same applies to those of you in wheelchairs. While it might sound like a daunting task, don't hesitate to explore Tokyo; after all, staying inside won't help change attitudes. Recognising that things need to be improved is the first step towards actually making them better.
Harness the power of design
In a diverse, multi-cultural society, communication and consideration for each others' circumstances are crucial, of course, but the power of design can go beyond individual efforts and bring about comprehensive solutions. Aim for answers that work for everyone.
Help people over the language barrier
Support for multiple languages is commonplace at airports, train stations and shopping centres in Tokyo, while nationwide emergency response in five languages is set to be realised in the near future. That's all well and good, but welcoming visitors is about more than just making things more convenient. When in town, try walking on the culinary wild side: cross the threshold of a local restaurant, point, shrug, gesture and prepare to be rewarded.
Some people are gay – get over it
In 2014, a prohibition against discrimination based on sexual orientation was included in the Olympic Charter. Some things don't need to be written down. Tokyo has long been a place where LGBT visitors can feel comfortable. The Rio Games reportedly saw more athletes come out than ever before. Hopefully Tokyo can continue the trend.
Start your Paralympic preparations early
Tokyo is set to host the Paralympics in 2020, but there's no need to wait that long to watch the athletes in action: a wide range of Paralympic sporting events are being held around Japan throughout the year. Find out where you can watch sports like goalball, boccia or blind football in the Tokyo area.
Able-bodied and disabled athletes may still compete in separate events, but some facilities are already bringing the two together through the power of universal design. Opened in 2016, Tokyo's Shin-Toyosu running stadium is open to all athletes, whether they have a disability or not, and functions as a symbol of the future we all want.
You often hear that Tokyo is a very difficult city to raise children in, with attitudes, architecture and policies often turning against families with small kids. How can we make the city more child-friendly, and thus ensure Tokyo's future? It starts with you. If you see an unruly child causing trouble on your flight or at a restaurant, try to resist tutting or rolling your eyes and offer the parents a friendly smile. Or better still buy them a drink – chances are they'll need one.
Tokyo is the gourmet capital of the world, with delicacies from virtually every corner of the globe available here. Options for vegetarians and celiacs are on the increase, but how well does the capital cater to those with religiously motivated diets? As a first step, take a look at our list of the city's best halal restaurants.
Start exploring!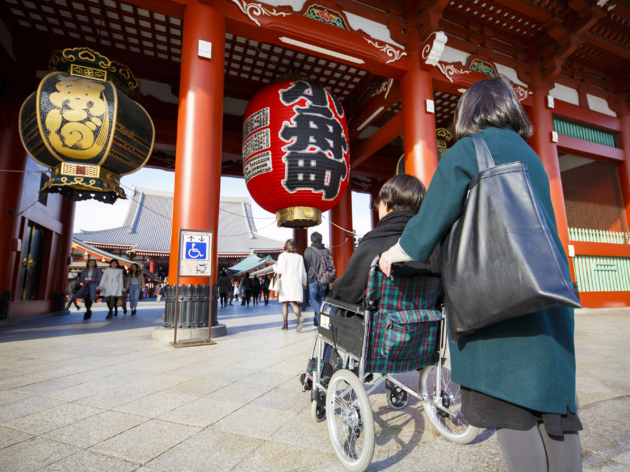 Find the best accessible sightseeing spots, art museums, music venues, public bathhouses and more