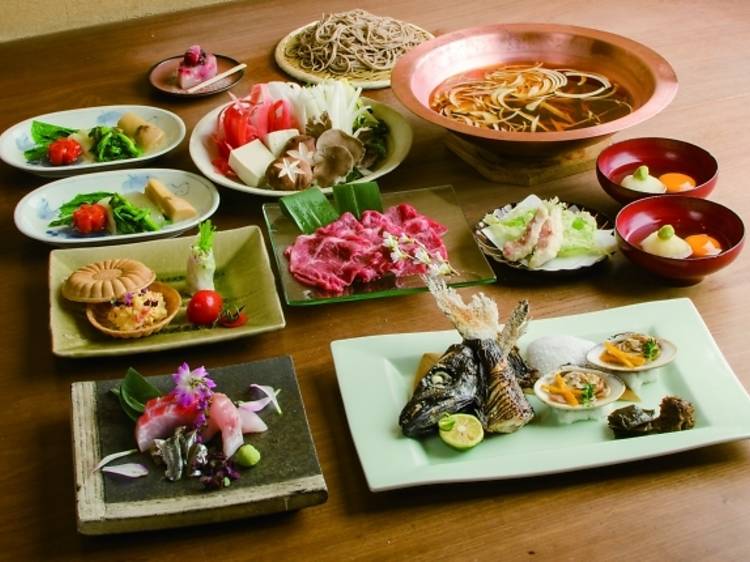 You'll be able to transport yourself over a century back in time at this very refined 'Edo-style' restaurant, which also happens to be the first place to receive a halal accreditation from the Emirates Halal Center's newly established Japan office (note that they still serve alcohol).
The menu consists exclusively of two eight-course set meals: the Shabusuki, complete with dishes such as the 'seasonal obanzai', 'morning-caught seafood creation' and tempura, and the Ikiyoi (literally 'imbibing') in which the highlight is 'the best Koshihikari hotstone rice in Japan'.
We opted for the latter, and were indeed treated to a feast, both for the stomach and the eyes. Fresh seafood and vegetables, sourced from select farmers and fishermen in the Tokyo area (hence 'Edo-style'), are used to draw out a very satisfying sense of umami. A meal at Hide doesn't come cheap (meals start from ¥8,000, excluding drinks), but it's a great upscale Japanese culinary experience that also happens to be halal.