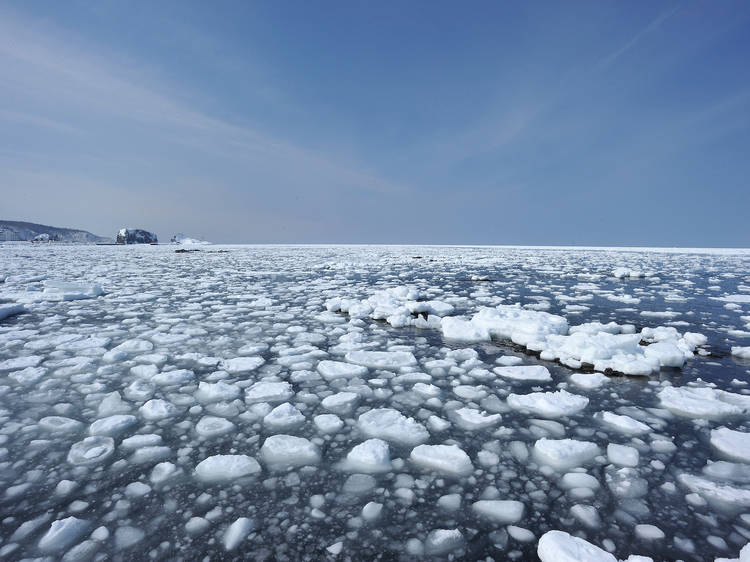 Photo: Yamaoyaji/Shutterstock
Where is it?
On the Shiretoko Peninsula in eastern Hokkaido, this national park is as remote as they come. While there are roads leading through approximately 75 percent of the peninsula, much of this untouched land can only be seen by boat or by trekking your way through on foot.
Why go?
The national park lies along the Sea of Okhotsk, which means you'll be able to see drift ice from Russia's Amur River passing through its waters. The drift ice is best witnessed between January and April. During the winter, ice walking tours are a popular activity and you can even book a drift ice cruise.
Accommodation
The town of Utoro, home to a number of hotels and onsen resorts, is your best bet for staying in the area.
Access
The closest station to Shiretoko National Park is the JR Shiretoko Shari Station from which a number of buses can be taken up to Utoro. If you're flying into Hokkaido, Memanbetsu Airport is the closest, with direct flights from Tokyo, Osaka and even Sapporo. From there, the park is a roughly 100km drive.