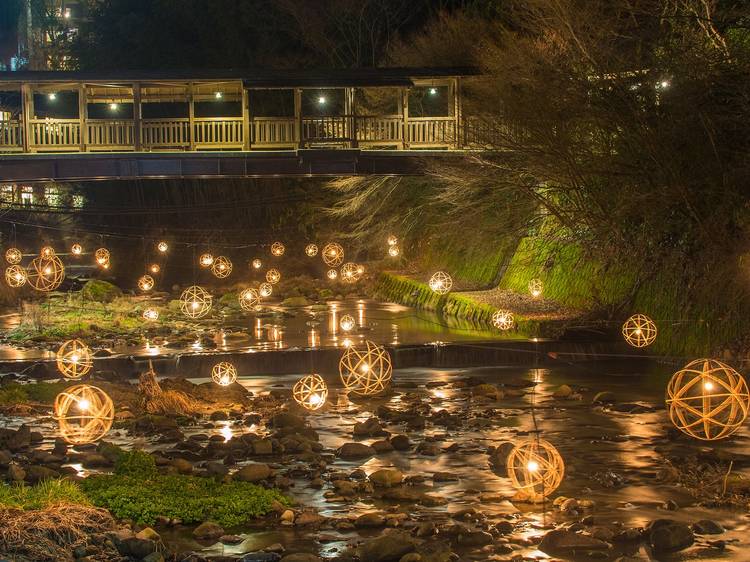 Photo: Takafumi Himeno/Dreamstime
Popular for being one of the most picturesque hot spring destinations in Japan, this town in Kyushu features nearly 30 onsen baths for visitors to hop between. Kurokawa Onsen has a special system for using the baths, where you can purchase a charming wooden tegata pass (¥1,300) for access to three different baths of your choosing.
As for the town itself, Kurokawa Onsen has a history stretching back at least 300 years, with stories of feudal lords stopping by for respite on their journeys between cities. Today, the town still exudes the spellbinding spirit of its bygone days with shops and ryokans lined across the river, which is lit up each night with warm glowing lanterns.
How to get there: There aren't any direct trains to get to Kurokawa Onsen, so you'll have to catch a bus from Fukuoka Airport. The journey is roughly two-and-a-half hours long and costs ¥3,150 for a one-way ticket.