Heads up! We're working hard to be accurate – but these are unusual times, so please always check before heading out.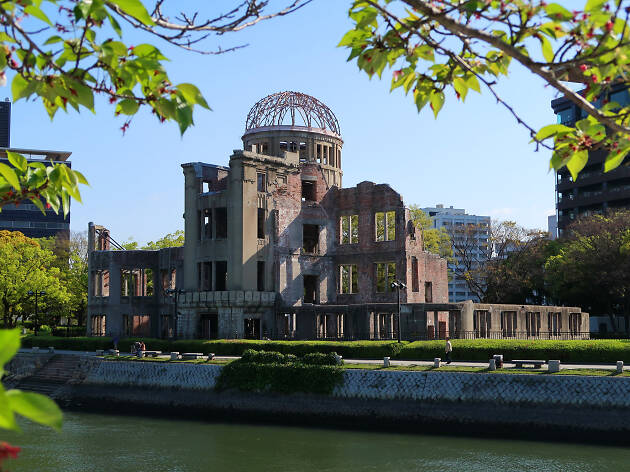 1/3
Photo: Tomcat/Pixta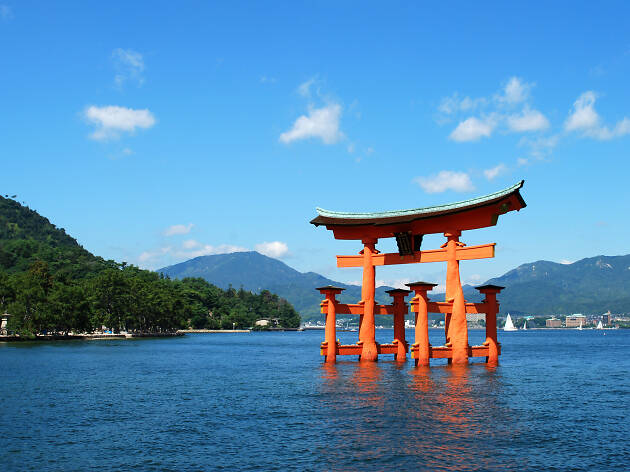 2/3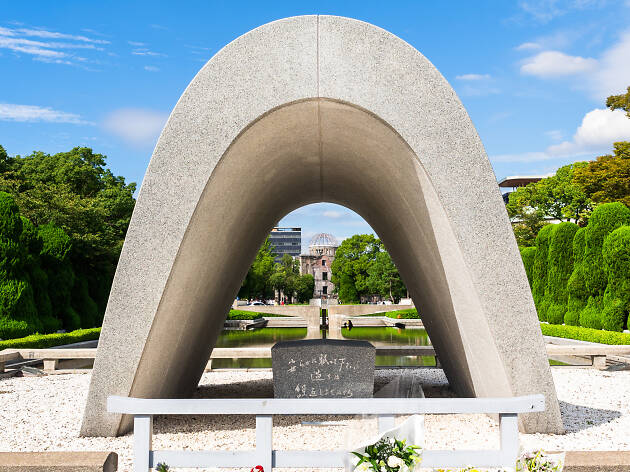 3/3
Photo: Gandhi/Pixta
Guide to Hiroshima: Best things to do, restaurants and bars
After the devastating atomic bombing of World War II, Hiroshima has risen again to become a beacon of world peace, and one of Japan's top tourist destinations
Take a trip down to southern Honshu and explore the sights and sounds of Hiroshima, an city of historical significance not just in Japan but in the world as well. The city was decimated by one of the only two atomic bombs ever deployed in war, and this historic bombing led to the end of World War II. Today, the city has been completely rebuilt, but the war remnants are preserved as they were to not only remind us all the horrors of war but also promote everlasting world peace. The Hiroshima Peace Memorial was designated as a Unesco World Heritage Site in 1996 and is now a significant landmark of the world.
A regular stop on the Japan tourist trail, Hiroshima still holds many sights and attractions, with lots of top restaurants and hidden bars dotted throughout the city. Let's not forget about Miyajima either – the sacred island is home to many tame, free-roaming deer and great temples. Planning on a visit? Add this list to your itinerary now.
RECOMMENDED: Prefer a day trip from Tokyo? Try the hot spring town of Hakone.
Food & drink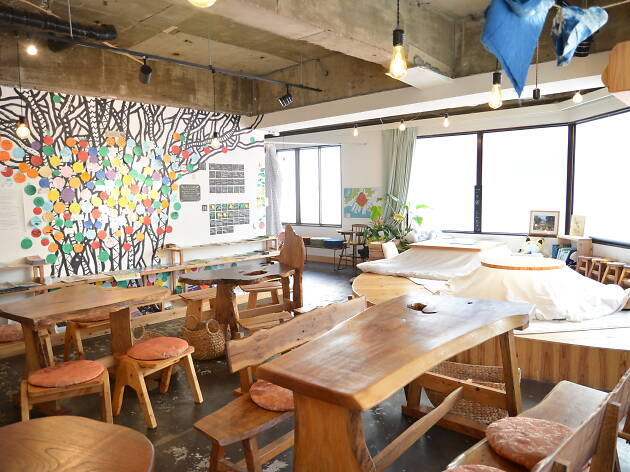 Social Book Cafe Hachidorisha
Need a breather before or after a visit to the Peace Memorial Park? Try this second-floor café, which offers free wi-fi and electrical outlets, in addition to organic meals for both lunch (weekends only) and dinner. Run by peace activist Erika Abiko, who organises various events aimed at drawing attention to social issues, the café regularly hosts talks on everything from politics and constitutional law to the importance of understanding sexual minorities. On the 6, 16 and 26 of every month, survivors of the atomic bombing of Hiroshima gather here to tell their stories, which are interpreted into English. Do consider making use of this precious opportunity to communicate with the few remaining witnesses to that fateful day.
2-43-201 Dohashicho, Naka, Hiroshima. 082 576 4368.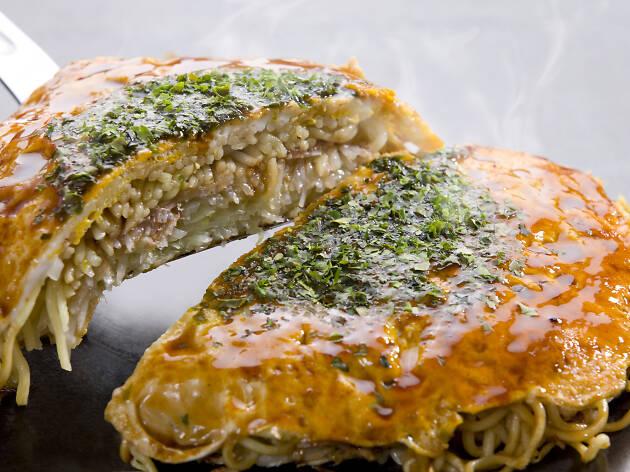 You can't visit Hiroshima and not eat okonomiyaki, the local soul food. Sometimes described as a Japanese savoury pancake, this delicacy is packed with vegetables (particularly cabbage), meat and seafood, and topped with generous drizzles of okonomiyaki sauce and mayonnaise.
However, there are two types of okonomiyaki: Kansai- and Hiroshima-style offerings differ in preparation and appearance, with the latter cooked by placing layers of batter, toppings and – uniquely for Hiroshima – noodles on top of each other. To experience it at its best, make a beeline to Okonomimura, a popular foodie destination just off the Hon-dori shopping street. This 'food theme park' houses 20 okonomiyaki eateries, including famed purveyors such as Hassho and Atomu, with many of them staying open until the wee hours.
5-13 Shintenchi, Naka, Hiroshima. Hours vary by restaurant.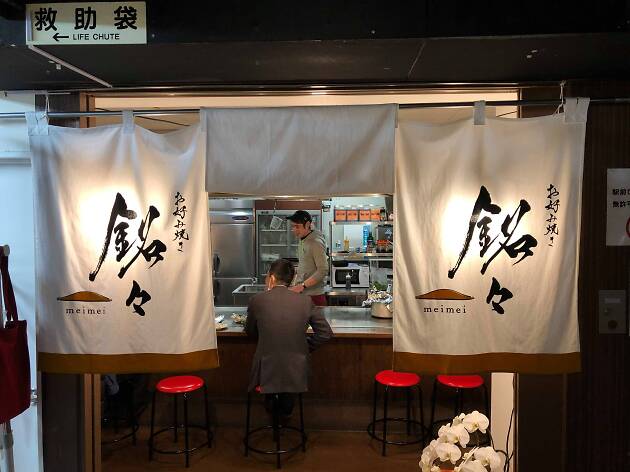 While most versions of Hiroshima's famous okonomiyaki include pork, Muslim visitors to the city need not despair: January 2019 saw the opening of the world's first halal restaurant specialising in the Hiroshima version of the pancake-like delicacy. Mei-Mei makes its version with chicken, and also offers a plentiful teppanyaki menu packed with beef and seafood. Even the hotplates on which the chefs do their thing have been officially approved by the religious authorities – plus the staff here speak English.
Hiroshima Full Focus Bldg 6F, 10-1 Matsubaracho, Minami, Hiroshima. 10am-3pm, 5pm-11pm, closed Mon.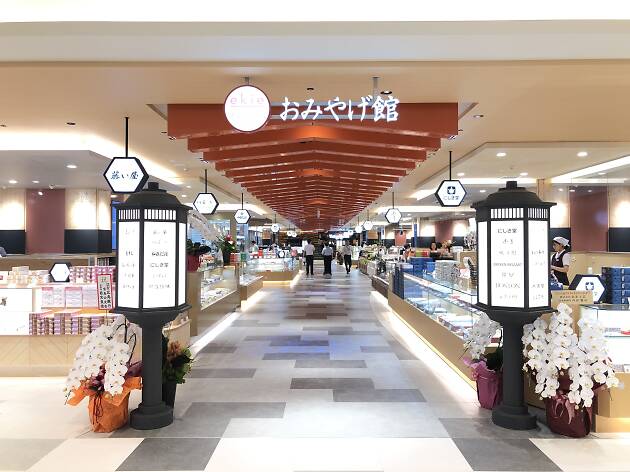 This expansive shopping and restaurant complex is directly connected to JR Hiroshima Station and can keep foodies occupied for hours on end. The restaurant area lets you sample local delicacies from okonomiyaki and oysters to spicy noodles, while the vast souvenir zone's shelves and stalls are packed with edible specialities from both Hiroshima and the nearby Setouchi region. These include Hiroshima classics such as freshly baked momiji manju (cakes shaped like Japanese maple leaves and usually filled with red beanpaste) and a plentiful variety of sake, in addition to rarities from the many Seto Inland Sea islands.
1-2 Matsubaracho, Minami, Hiroshima. 082 567 8011. 10am-9pm daily (restaurant opening hours vary).
Nightlife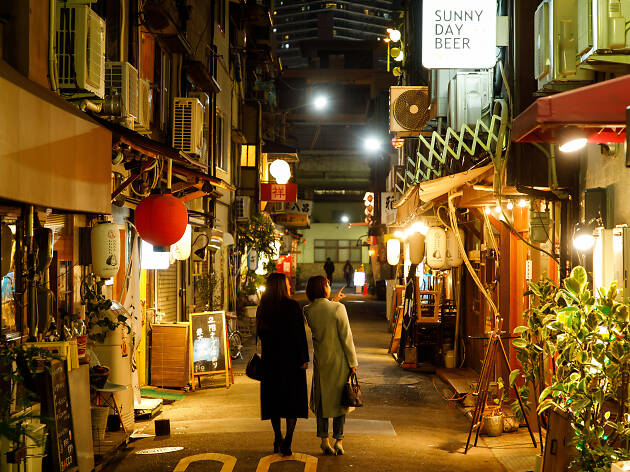 Located beside JR Hiroshima Station's south exit, this jovial bar-packed neighbourhood is where locals come to party. While its streets were previously lined with old-school watering holes, the past few years have seen a younger crowd move in, resulting in the opening of many trendy joints housed in beautifully renovated buildings. Small in size but unbeatable for its variety, Ekinishi is ideal for bar-hopping, where you'll find wine bars right next to fancy Italian restaurants and even hole-in-the-walls specialising in street food from different parts of the world (Thai joint Baltan Syokudou is particularly popular).
Around 11 and 12 Osugacho, Minami, Hiroshima.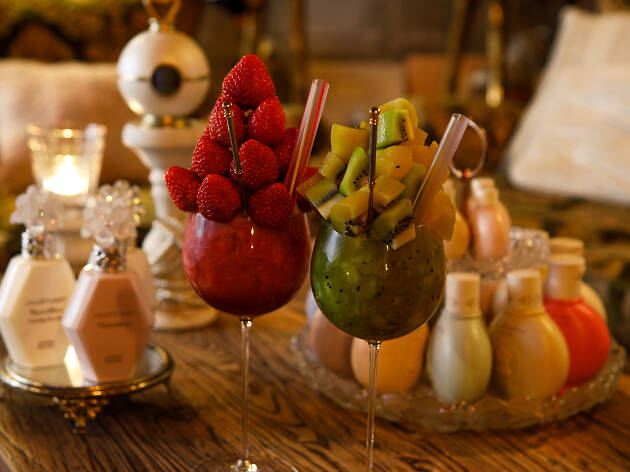 Nagarekawa is Hiroshima's entertainment centre, and this hideaway bar is where to start your journey through its neon-lit streets. Look for the red sign at the back of the building the address points to, open the door and enter a dimly lit, classy space decorated with rococo-style sofas and plenty of unusual knick- knacks. Brooklyn is famed for its beautifully presented fresh fruit cocktails, and lets customers try out the vast selection of perfumes and body creams which line the bar counter and tables.
Rokishi Bldg 1F, 8-26 Nagarekawa, Naka, Hiroshima. 080 1925 9001. 8pm-2am, closed Mon.
Where to stay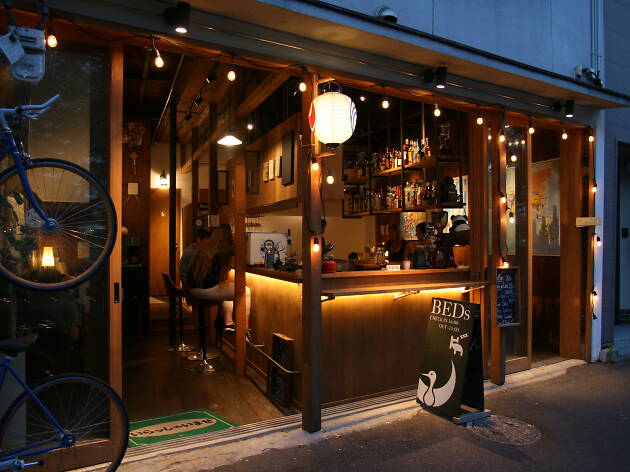 Located across the bridge from the A-Bomb Dome, right in the heart of the city, this chic guesthouse offers overnight stays from as low as ¥2,000. Both dorms and private rooms are available at Tsuruya, which also operates its own riverside bar and café. Sit down here for a coffee or glass of whisky, or head up to the second-floor lounge for a view of the cherry trees lining the river.
2-1-7 Honkawacho, Naka, Hiroshima. 082 942 5500.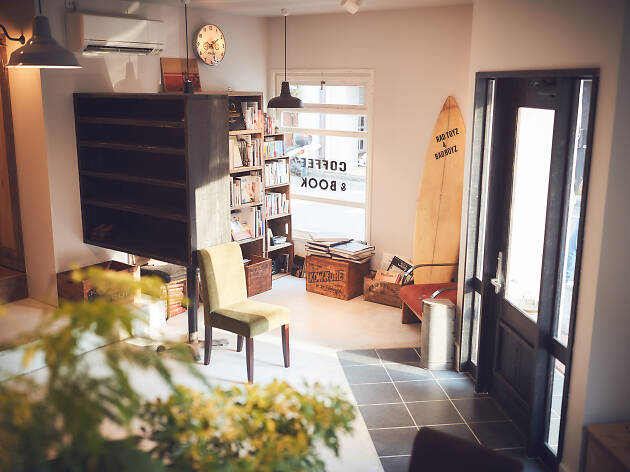 The Tokaichi neighbourhood is home to several trendy shops and cafés, and this hip guesthouse fits right in among the boutiques and bakeries. Standing out with its white exterior and retro sign by the entrance, 36 Hostel effortlessly combines the chic with the comfortable.The price for a night in a dorm bed starts from just ¥3,000, while private rooms are available from ¥6,500. Fridges and microwaves are available for guests, who can also opt for breakfast and a cup of artisanal coffee at the hostel's own 36 Coffee & Books. The café is open to the public as well, and boasts an impressive collection of photography and art books from around the world.
2-10-17 Tokaichimachi, Naka, Hiroshima. 070 5527 3669.
Day trip to Miyajima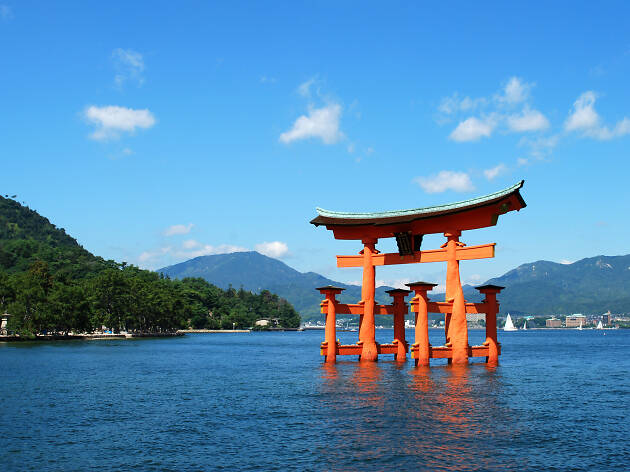 No trip to Hiroshima is complete without a visit to the holy island of Itsukushima, more commonly known as Miyajima. It has traditionally been considered one of Japan's 'three most beautiful places'. Locals believe the island to be the home of the gods and it has been a site of worship since antiquity. In fact, the sanctity of the island is so fiercely protected that there are no graves or maternity facilities on the island (women leave the island when their due date is close and only return after giving birth).
Home to a large number of shrines and temples, including the World Heritage-listed Itsukushima Shrine, the island has seen an influx of stylish restaurants and cafés in recent years. When it gets crowded over the weekends, venture off the main street to seek out Kakiwai, a restaurant where you can nurse a cup of artisanal coffee while gazing out over a nearby shrine and the sea beyond.
The fastest way to get to Miyajima from Hiroshima Station is to take the JR Sanyo line to Miyajimaguchi Station (¥410; about 25 minutes). At Miyajimaguchi, it's a two-minute walk to the ferry pier, where a boat (¥180) will take you to the island in about 10 minutes.