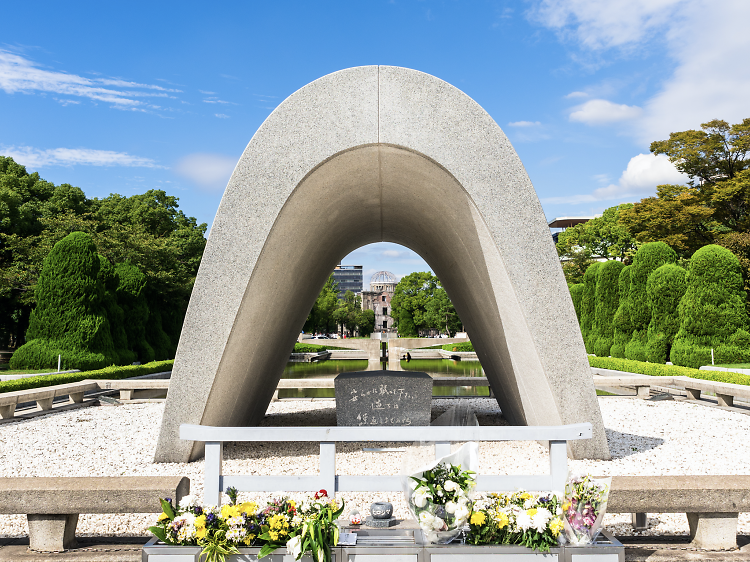 Hiroshima Peace Memorial Park
One of the only two cities in the world to have suffered an atomic bombing, Hiroshima and its Peace Memorial Park are a testament to the horrors of war. Raw, thought-provoking and solemnly beautiful, this expansive park in the centre of the city was established in 1954 close to the hypocentre of the bomb. Dedicated to world peace, its grounds contain several ruins of buildings devastated by the blast, as well as monuments built to honour the victims. The Hiroshima Peace Memorial Museum (visit the east building while waiting for the main building to reopen on April 25), the World Heritage-listed A-Bomb Dome, and Hiroshima National Peace Memorial Hall for the Atomic Bomb Victims are all essential destinations for anyone looking to learn more about Hiroshima's darkest hour.
1-1 Nakajimacho, Naka, Hiroshima. 082 241 4004.