The 15 best Italian restaurants in Toronto
The influx of Italian immigrants between the 1950s and 1970s fueled the birth of the best Italian restaurants in Toronto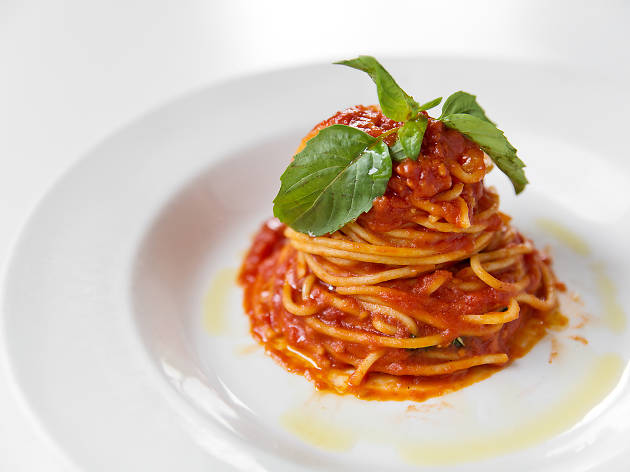 There is no shortage of great restaurants in Toronto and, when it comes to Italian cuisine, the city might actually reign supreme throughout Canada's very crowded scene. The influx of immigrants coming from Italy between the 1950s and 1970s has stamped the city with a delicious cultural footprint.
From traditional mom-and-pop shops to hip eatery re-births, eating Italian food has never looked or tasted so good and we've taken on the gruelling task of eating our way through Toronto's crowded culinary landscape to put together this list of best Italian restaurants in Toronto.
After filling up your belly with endless amounts of delectable pasta pomodoro, you'll want to wash it all down at the best bars in town—or dance it off at some super-hip clubs?
Best Italian restaurants in Toronto
1
Photograph: Courtesy Yelp/Anh T.
Where: Yorkville
What is it: Classy and contemporary, Buca Osteria & Bar blends the home-style flavours and techniques of Italian cooking with elevated, beautifully executed dishes.
Why go: Whether you're starting the day with a strong morning espresso and some freshly-baked pastries or enjoying an intimate evening dinner, Buca's all-day offerings lend themselves to any meal. From fresh pastas, pizzas and cheeses to the house-cured fish, Buca prides itself on taking an artisanal approach to cooking and using only the freshest and highest quality ingredients.
Price: Blowout
2
Photograph: Courtesy Yelp/Gusto 101
Where: King West
What is it: Meaning "taste" in Italian, Gusto 101 lives up to its name. Nosh on traditional classics and some "modernized" twists such as the Gusto "Americano" burger.
Why go: Specializing in Southern Italian classics, Gusto 101 is youthful and hip. A lively upstairs patio lends itself to some weekend (or weekday—you do you!) boozy brunching while the inviting dining area is perfect for everyday eating.
Price: Pricey
3
Photograph: Courtesy Yelp/Min C.
Where: Dundas West
What is it: Rustic charm and contemporary cool come together in this West End locale, which translates as "country bumpkin."
Why go: The menu at Campagnolo is casual enough to be approachable, while refined and exotic enough to be exciting and adventurous. Expect to eat traditional Italian dishes like herb-cured beef carpaccio and house-made spaghetti all'amatriciana and more modern additions like the truffle cappuccino.
Price: Pricey
4
Photograph: Courtesy Yelp/Gloria Z
Where: Dundas West
What is it: Enoteca Sociale captures Rome's vibrant lifestyle and culinary expertise. Inspired by fresh ingredients, humble dishes and honest cuisine, this West-End hot spot is perfect for any celebration, big or small (yes, completing your work day counts).
Why go: For sharing a delicious meal with friends and family in a comfortably cozy setting.
Price: Average
5
Photograph: Courtesy Yelp/Monika W.
Where: Little Italy
What is it: A relative newcomer to the Italian food scene in Toronto, Giulietta is a welcome addition to the space that formerly housed steak-house Bestellen. Chef Rob Rossi partnered with the same design team behind Buca to create a fresh new space that offers delicious food in a simply elegant setting.
Why go: Focusing on shareable dishes, Giulietta's menu encourages tables full of smaller plates and a back-to-basics approach to cooking. Don't worry, there are still plenty of delicious pizzas and pastas to be enjoyed.
Price: Pricey
6
Photograph: Courtesy Yelp/Jessica T.
Where: Harbord Village
What is it: In late 2015, Toronto chef Victor Barry closed his fine-dining, city staple Splendido. He then re-opened and re-branded his Harbord Village spot as the more funky, vibrant and family-friendly Piano Piano.
Why go: For casual eating with friends and family in a whimsical and playful space. Some must-haves include the perfectly crisp, well-balanced pizzas, the not-so-classic Caesar salad and the silver platter, an impressive charcuterie spread aptly named after the dish it's served on.
Price: Pricey
7
Photograph: Courtesy Yelp/IS Palette S.
Gio Rana's Really Really Nice Restaurant
Where: Leslieville
What is it: Gio Rana's Really Really Nice Restaurant, affectionately known to locals as The Nose, is the East Side's gem for Italian eats. The giant nose sculpture on the restaurant's façade acts as a beacon for delicious food and quirky vibes.
Why go: For Italian comfort food in an unassuming institution that always feels like a party—even the restaurant's name pokes fun at itself. One thing that is serious? Consistently high quality food, service and hospitality.
Price: Pricey
What is it: Terroni has been fulfilling our pizza and pasta dreams since the early '90s. Over the years, Terroni has expanded to three locations, including one in Downtown LA, but remains a tried-and-true, consistently good establishment for hungry diners.
Why go: For quintessential Italian eats in one of the city's hippest neighbourhoods. There is a reason why Terroni has been feeding and succeeding for over 25 years—try anything off the menu and you won't be left disappointed.
Price: Average
Where: Ossington
What is it: Since 2008, Pizzeria Libretto has been a go-to spot for authentic, Neapolitan-style pizzas. Since then, the pizzeria has opened three more locations to help cater to Toronto's need for their deliciously distinct 'zas.
Why go: Watch as fresh pizzas with crisp edges and simple yet flavourful toppings dance out of the kitchen. Paired with an antipasto and a glass of local wine, a meal at Libretto is perfect for a relaxed after-work dinner or a casual weekend meal.
Price: Average
10
Photograph: Courtesy Yelp/Pizza e Pazzi
Where: Corso Italia
What is it: Located in Corso Italia, aka "the Other Little Italy" on St. Clair West, Pizza e Pazzi serves authentic Neapolitan pizzas, pastas and risottos. The name, which translates to pizza and crazies, says it all: this is a fun little spot that brings together all sorts of diners through delicious foods.
Why go: For traditional, easy-going eats in a friendly spot that's a little off the beaten track. If you find yourself in this area, Pizza e Pazzi is a must-go for classic Southern Italian comfort foods.
Price: Average
Hungry for more?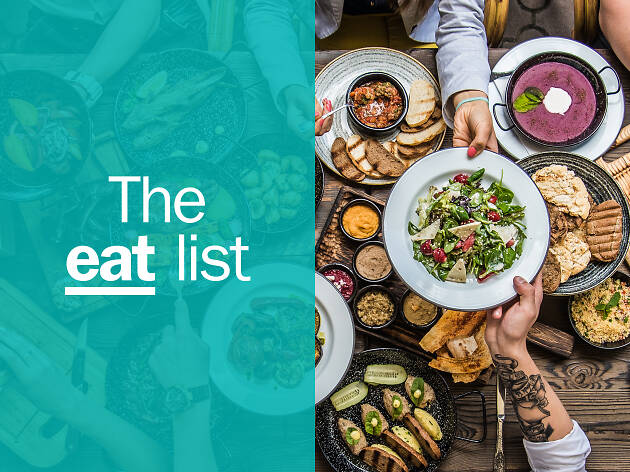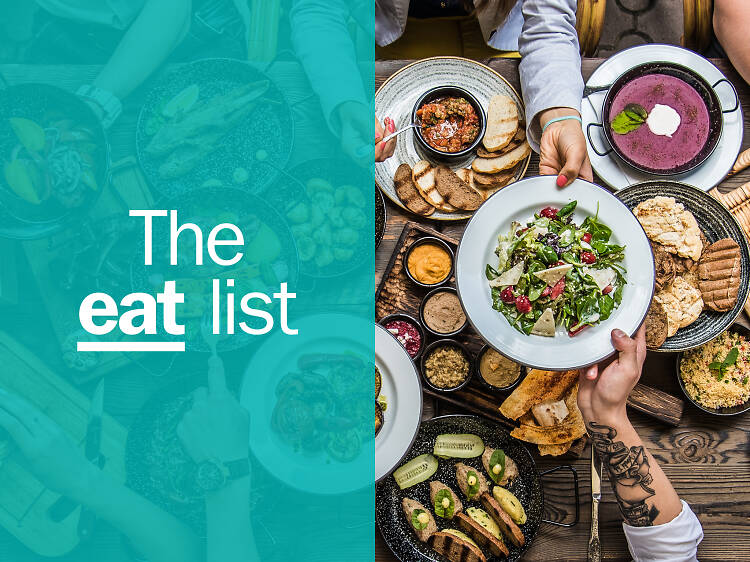 This food savvy city is quickly becoming a tourist destination for culinary connoisseurs and thrifty gourmands alike.
More to explore