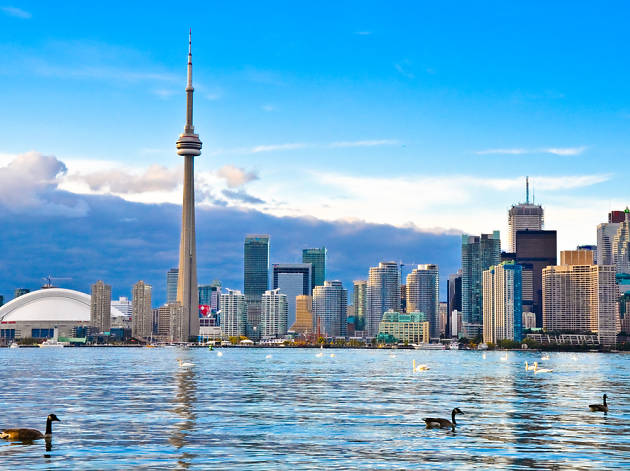 The 12 best attractions in Toronto
Forget about the CN Tower: the best attractions in Toronto include Frank Gehry-designed buildings, museums and more.
Whether you're a museum maniac, an urban explorer, a beach lover or an avid restaurant goer, Toronto offers something for all kinds of travelers and locals. Most first-comers are sure to visit the famed CN Tower, but there is so much more to see in this vast, vibrant city. Boasting an ever-expanding population and on-going building developments, Toronto has strived to preserve and restore its existing cultural hubs while making way for new ones for generations to come. Not sure where to start? We're here to help, of course. Here are the very best attractions in Toronto that you must add to your bucket list.
Best attractions in Toronto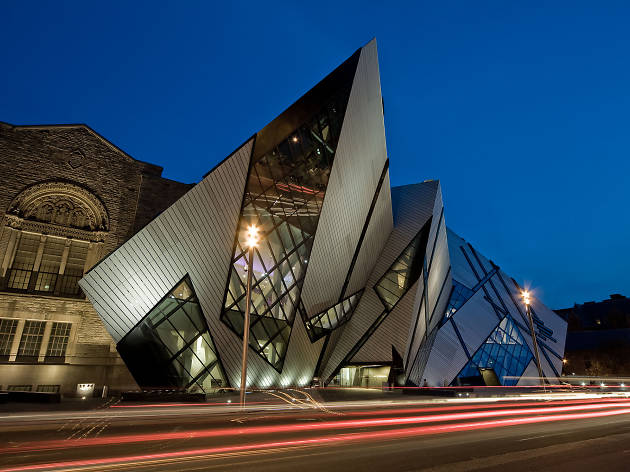 From crystals to dinosaurs, the Royal Ontario Museum (ROM) covers it all, making it an essential stop on any kind of traveller's itinerary. Originally opened in 1914, the ROM now houses numerous permanent collections and is always curating interesting feature exhibits. With the futuristic addition of the Michael Lee Chin crystal in 2007, the ROM is an attraction that stands the test of time for visitors of all ages.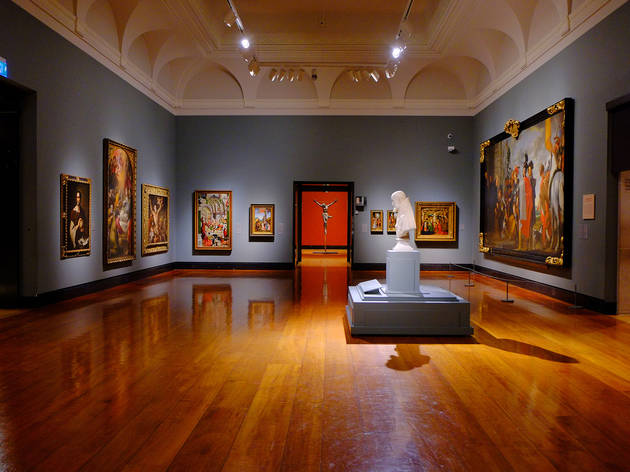 Photograph: Courtesy CC/Flickr/Reg Natarajan
2. Art Gallery of Ontario (AGO)
Immerse yourself in art and culture at one of the city's most intriguing architectural landmarks. With a stunning expansion designed by Toronto-born architect Frank Gehry, the AGO houses one of the largest art collections in North America. From Canadian artist collections and European classics to interactive workshops and classes, the AGO is a must-visit for any art loving adventurer.
Photograph: Courtesy Viator
A more recent addition to Toronto's tourist destinations, this breathtaking building is a welcome cultural and educational institution, dedicated to teaching about the heritage of Muslim civilizations around the world. The Aga Khan Museum features an extensive collection of Muslim art throughout the ages and hosts public events such as lectures, film screenings, theatre and dance performances.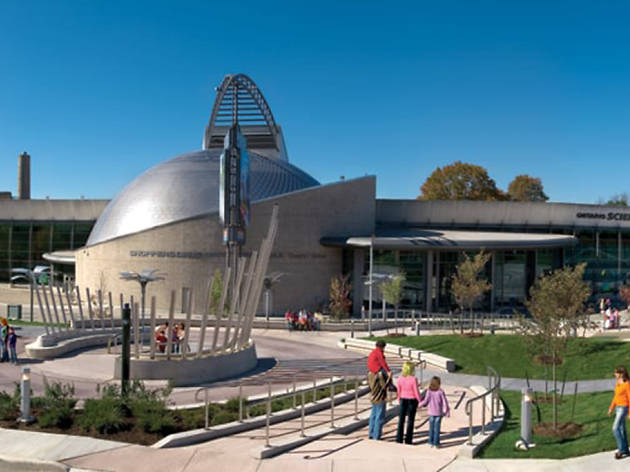 Photograph: Courtesy Yelp/Ontario Science Center
4. Ontario Science Center
The Science Center is all about interactive learning for kids and adults alike. Welcoming curiosity and creativity, this family-friendly attraction is dedicated to making science fun and promoting exploration and learning. The Science Center offers unique experiences such as an indoor rainforest, science arcade and OMNIMAX® dome theatre, as well as a variety of exhibitions and demonstrations to keep you (and your brain) busy.
Want to have a sleepover with sharks? At Ripley's Aquarium in downtown Toronto, you can! That's just one of the venue's awesome programs (yoga and live jazz nights come to mind as well). Since opening in 2013, this attraction has become one of the city's hottest tourist destinations. The beautifully designed aquarium is home to species from all over the world and offers visitors an up close and personal view of the majestic, finned friends.
Just a short ferry ride away from Toronto's bustling downtown core sits a cluster of small islands, commonly known as Toronto Island. Consisting of a quaint amusement park, sandy beaches (including one that's clothing optional—yay to no tan lines!), shady knolls and biking trails, the Island is a great day-trip destination. Frequent ferry service is available from the main ferry terminal located on the city's scenic harbour front.
Kensington Market perfectly captures the city's melting-pot cultural make up. Vibrant and diverse, it is home to eclectic vintage boutiques, bars, cafés and restaurants that fill up the area's colorful streets, making this an ideal destination for exploring. Once a month during the summer, Pedestrian Sundays, a lively street-party celebrating food, music and fun, takes over the streets.
This is one of Toronto's oldest industrial neighbourhoods, with a modern, contemporary twist. The Distillery District, comprised by the cluster of restored Victorian buildings that once operated as the Gooderham and Worts Distillery, has undergone one of the city's greatest urban transformations, creating a unique European-esque walking district packed with restaurants, cafés, boutiques, galleries and more.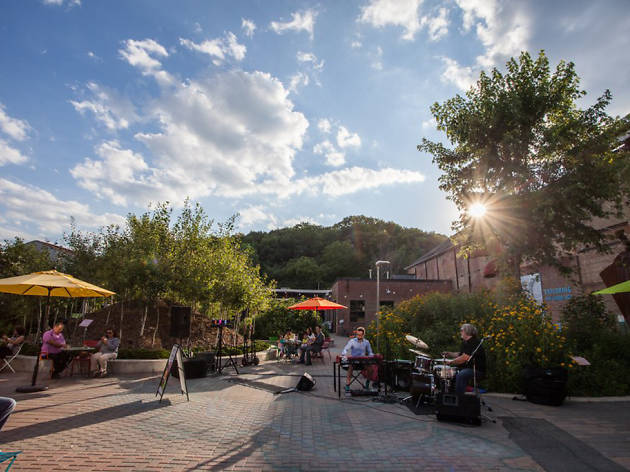 Photograph: Courtesy Yelp/Evergreen B.
An old brickworks heritage site turned into a hub for innovation, Evergreen Brickworks offers visitors a unique experience through demonstrations, exhibits and events. The complex is comprised of a variety of multipurpose buildings, including a large kilns-turned-gallery building, a garden market, a restaurant café and a bike shop, to name just a few. Focused on sustainability and creating green-friendly models of urban living, Evergreen Brickworks is an engaging destination for the ecologically inclined explorer.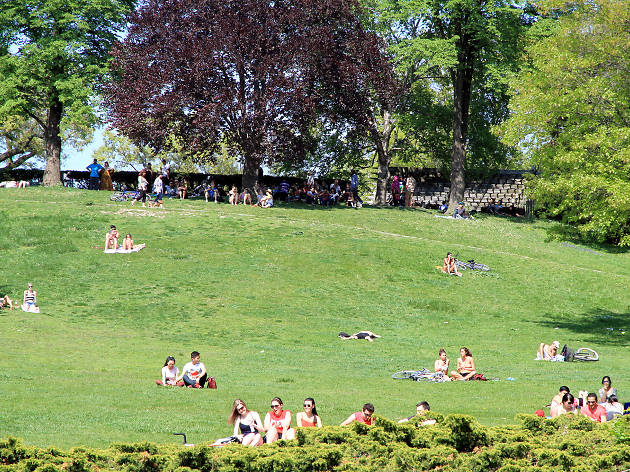 Photograph: Shutterstock/ValeStock
Take a trip to Toronto's largest park if you're looking for a green getaway in the heart of the city. Since the late 1800s, High Park has been a destination for locals and tourists alike, offering plenty of picturesque vantage points, hiking trails, waterfront views, activities and more—there is even a small zoo within the park!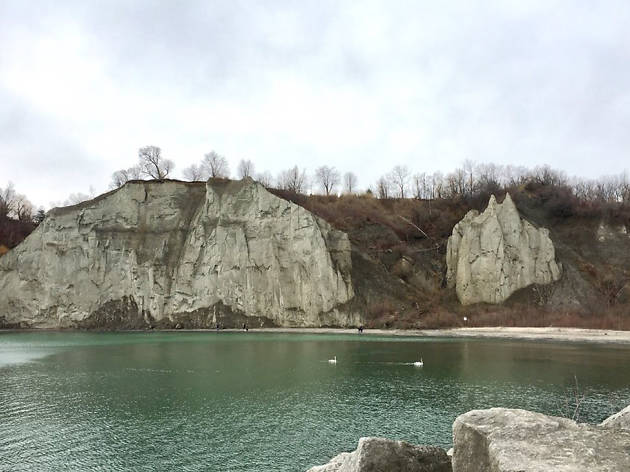 Photograph: Courtesy Yelp/Michelle T.
Stretching across 15 kilometers along Lake Ontario, the Scarborough Bluffs offer turquoise waters, sandy beaches and cascading cliffs that tend to deceive unknowing tourists. Photos from the bluffs seem exotic and almost tropical, yet the destination is found right in the city's east end. For adventurers and hiking enthusiasts, the Bluffs are a gorgeously imposing geological attraction.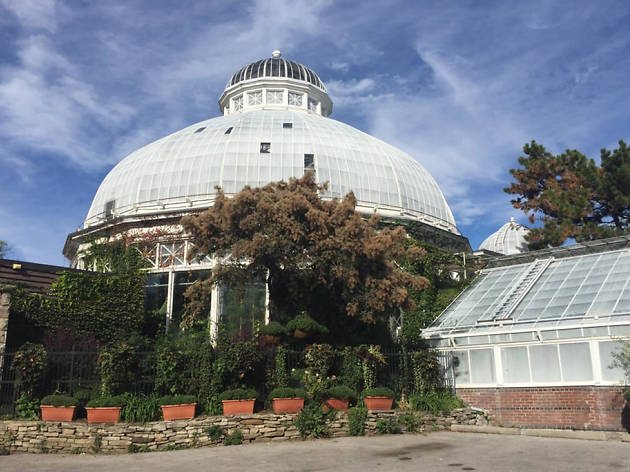 Photograph: Courtesy Yelp/Pauline W.
12. Allan Gardens Conservatory
Fans of horticulture are sure to love this Victorian era conservatory. Lush with plants and botanical features, this small yet impressive structure houses species from the tropics, the Mediterranean, Australia and elsewhere. If you find yourself in Toronto during the winter, escape from the city's snowy slushy street and revel in the warm and fresh climate that the conservatory offers. You might even get to experience the annual Christmas flower show if you hit the city during the winter months.
Find more Toronto attractions
Worked up an appetite after all that touring?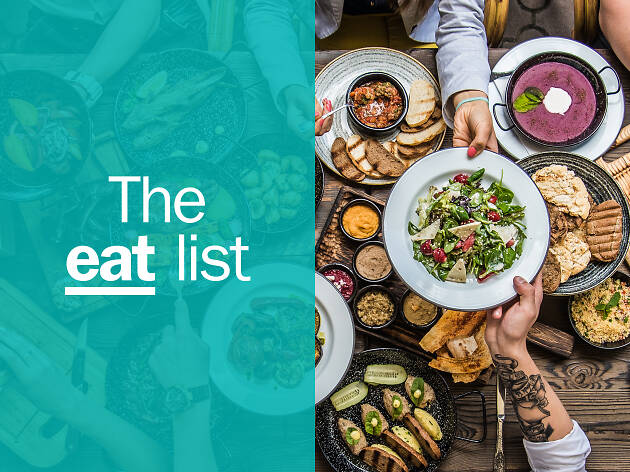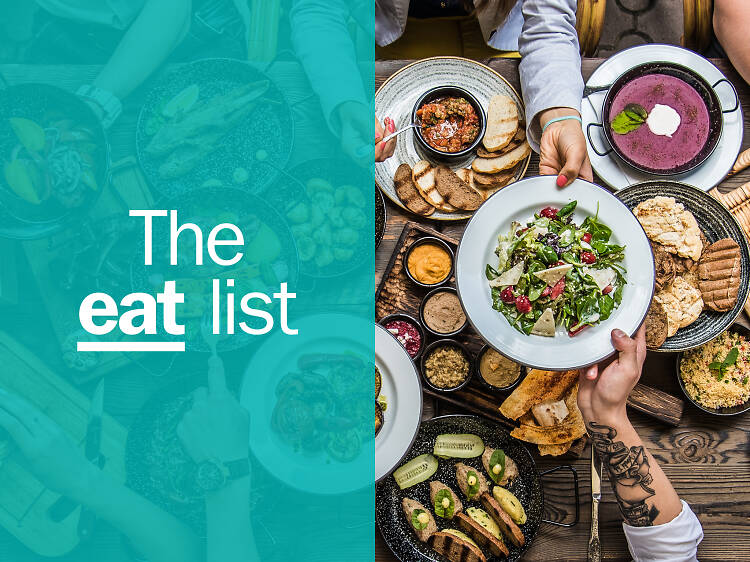 This food savvy city is quickly becoming a tourist destination for culinary connoisseurs and thrifty gourmands alike.