Best theatre and dance in Toronto
Get some culture in the city with the best theatre and dance venues Toronto has to offer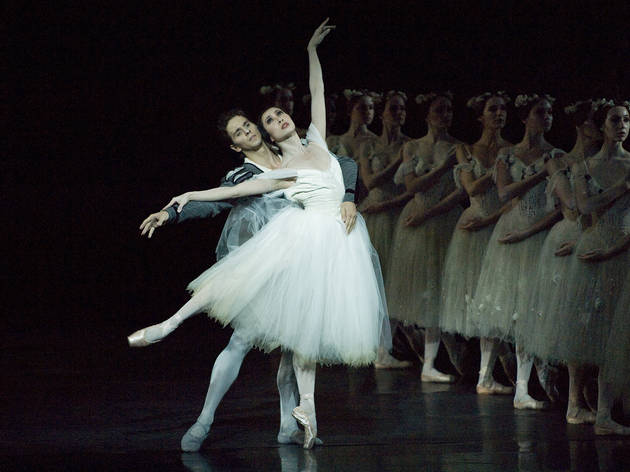 Toronto is a hub for the Canadian music, theatre and art scenes. The theatre district is home to numerous theatres and hosts shows all year long, including many Broadway touring companies—and often for a fraction of the cost in New York. Mirvish Productions, Canada's largest commercial theatre production company, is a good place to start. With five theatres in Toronto including the historic Royal Alexandra Theatre, one of the oldest legitimate theatres in North America, it's always got something good to see. Catch the stars of tomorrow at the annual Toronto Fringe Theatre Festival, which hosts a selection of plays by both newcomers and established artists. Many have later gone on to do big things, including Tony-winning musical The Drowsy Chaperone, which got its start at the festival.
Don't just wait for Fringe however: Toronto is also home to loads of independent, homegrown talent year round. Tarragon is an independent company that specialises in up-and-coming Canadian playwrights. If you're looking to see tomorrow's stars on stage, see what's playing with Soulpepper: it's Toronto's largest not-for-profit theatre company and North America's only year-round repertory company with more than 600 events each year. Just this June it announced a five-year plan to build a National Civic Theatre, which means it's also known for casting names you're going to want to remember. Or, see what's on stage at Buddies in Bad Times Theatre. The company has been showcasing queer theatrical expression since 1978, and has seen some incredible one-of-a-kind alternative plays tread its boards. Notable past productions include those of award-winning playwright Daniel MacIvor, who has staged numerous works at Buddies, and the Toronto premiere of Margaret Atwood's The Penelopiad. If cutting-edge theatre is your thing, this is the place to be.
Toronto is also the home of Canada's premiere ballet company, the National Ballet of Canada. With multiple shows each year, the National Ballet has seen some of the world's top dancers, including Karen Kain and Rex Harrington, and hosted Mikhail Baryshnikov's first performance after he defected and requested political asylum in Toronto. Its schedule is ever changing and includes programming aimed at children.
It also offers drop in classes in ballet, jazz and contemporary, for all levels. Or, get in touch with some of the emerging dance culture in Toronto: Culture Shock Toronto company covers all forms of urban dance, and offers classes including Toronto's latest obsession: waacking.
But it's not just onstage that Toronto shines: the city has also been featured in numerous TV shows and movies. Toronto often appears as itself and it has also stood in for numerous American cities. Get a little screen time during your visit and sign on as an extra! Check out torontofilmextras.com for casting calls.
Theatre and dance details
Buddies in Bad Times Theatre 12 Alexander St. 416 975 8555.
Culture Shock Toronto
National Ballet of Canada 416 345 9595.
Soul Pepper Younge Centre for the Performing Arts, 50 Tank House Lane. 416 866 8666.
Tarragon Theatre 30 Bridgman Ave. 416 531 1827.
Toronto Fringe Festival