The 11 best events in Toronto
From the Toronto International Film Festival to Pride, the best events in Toronto prove the city knows how to celebrate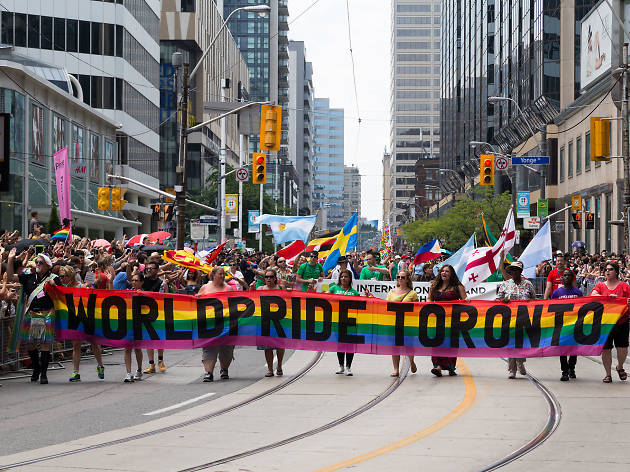 Yes, it's true, Toronto loves a good party. This buzzy metropolis of over 2.7 million residents always has something to celebrate: whether you're chasing arts immersion at a local museum or a festive feast in a restaurant or chuckles at a comedy event, "The 6ix" makes a mission of keeping its peeps entertained. The staple festivals—the Toronto International Film Festival, Taste of the Danforth, Pride—are must-dos, but there are also a slew of smaller, community-driven city celebrations to discover. Plus, with over 230 different nationalities and 140 languages spoken, Toronto is one of the most multicultural cities in the world, and that means the celebrations here have a truly global feel whichever neighbourhood you find them in.
Are you ready to start the party? Here are the top festivals and absolute best events in Toronto throughout the year.
Best events in Toronto
1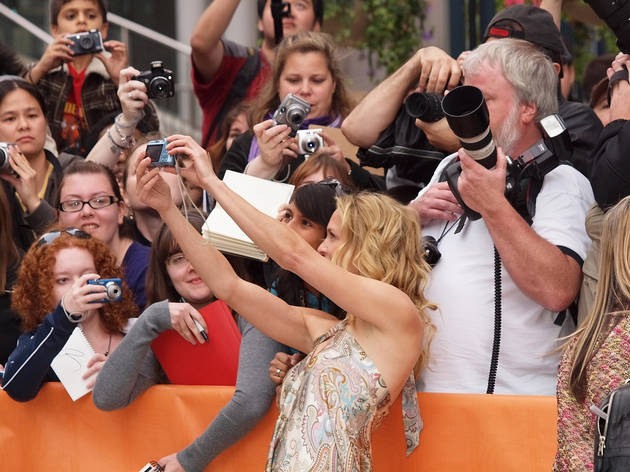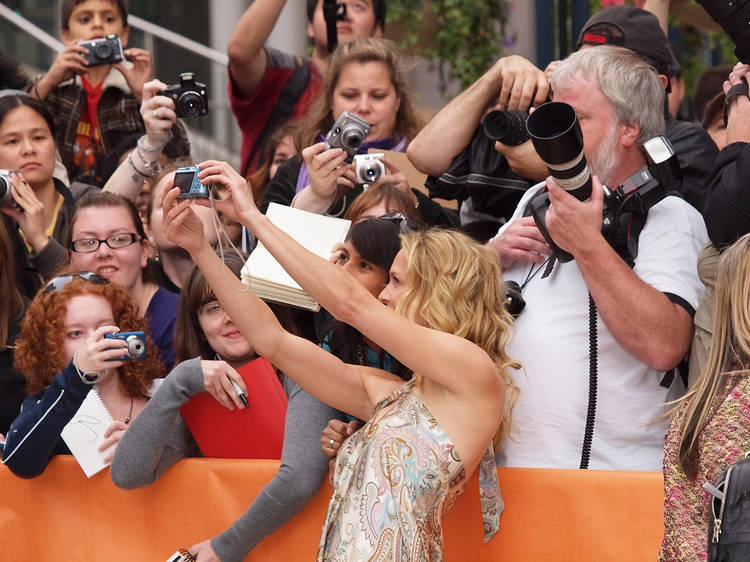 Photograph: Courtesy Torontowide
Toronto International Film Festival
When: September
The "white whale" of Toronto celebrations is the Toronto International Film Festival (TIFF), one of the world's largest and liveliest film fests. For 10 days, 450,000 film fans descend on the city to binge-watch debuting flicks and creep the red carpet for A-listers. Some consider it the most influential film festival in the world, with many past TIFF hits (Slumdog Millionaire, American Beauty, Spotlight) being nominated for Oscars. Pro-tip: unlike other film festivals, anyone can attend TIFF. But high-profile movies and premium screenings (prime celeb-spotting opportunities) sell out early, with first dibs given to those who purchase packages. To get into a buzzy film premiere, buy your tickets ASAP.
2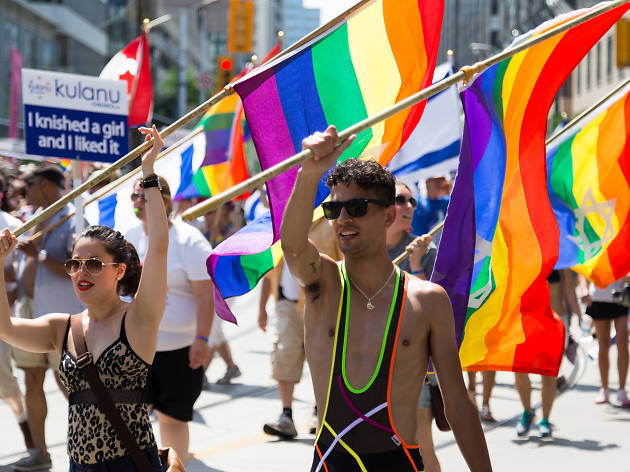 Photograph: Shutterstock/Mikecphoto
When: June
Mirror, mirror on the wall, what's the funnest festival of them all? In Toronto, it's Pride—the largest LGBTQ pride celebration in North America. Attracting an estimated one million attendees, this month-long arts and cultural event celebrates gender and sexual diversity in myriad different ways: from family-friendly activities to block parties to the Drag Ball. On the last day, the famed and fabulous Pride Parade consumes Yonge Street with more than 120 marching groups and 40 colourful floats. With throngs of spectators expected, you should arrive early to get a prime viewing spot. Make sure to bring sunscreen and water along with you.
imagineNATIVE Film and Media Arts Festival
When: October
Toronto hosts an arts and cultural festival like no other. The annual imagineNATIVE Film and Media Arts Festival is the world's largest indigenous film and media arts festival. Launched in 2000, this five-day event showcases films, documentaries, music videos and art installations created by indigenous artists, directors, and producers from Canada and abroad. The quality of the content is incredible, with many works winning critical acclaim and sparking discussions about social issues. You're sure to leave this festival with some food for thought.
When: September
Given the city's history of churning out funny people (think Mike Myers, Catherine O'Hara, Samantha Bee and Lorne Michaels, to name just a few), it's no surprise that Toronto hosts the annual JFL42. This 10-day gut-busting comedy event brings out big names like Ali Wong, Sarah Silverman, Margaret Cho, Wanda Sykes and Jim Gaffigan. Instead of selling individual tickets, the festival offers passes that will allow you to catch one or more of your favorite headliners along with some (or all!) of the other over 40 hilarious acts.
5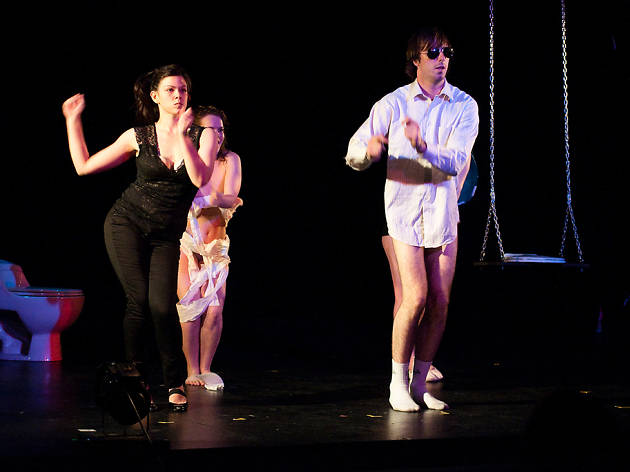 Photograph: Courtesy Flickr/cc/Kevin Konnyu
When: July
For a dose of edgy and experimental theatre, attend the esteemed Toronto Fringe Festival—a grassroots indie theatre festival. It features more than 155 uncensored shows tapping every genre: from a mash-up of newly-penned plays to dance productions and musical comedies. What's special is that the works are "un-juried:" no-name and established artists have an equal shot at being featured. FYI: the co-creators of the Broadway hit Come From Away had their first big break here.
6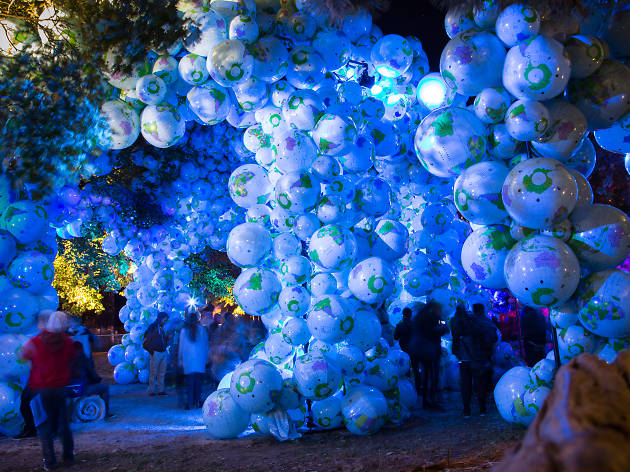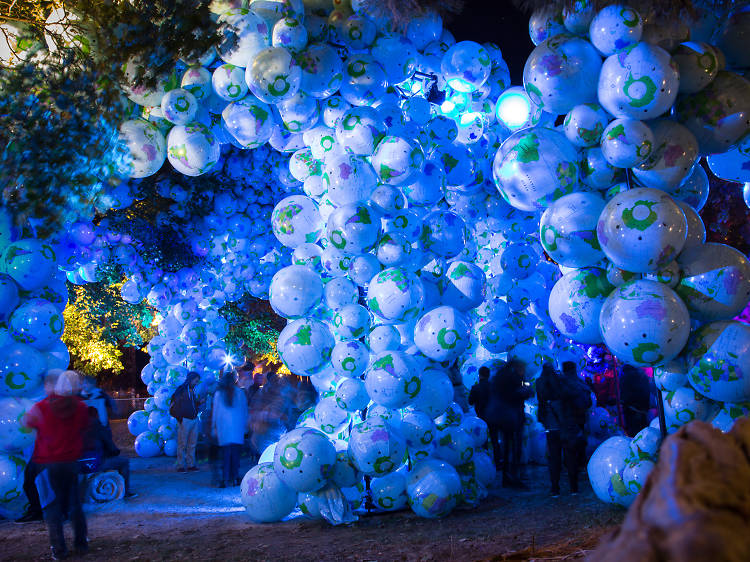 Photograph: Courtesy City of Toronto
When: October
If weird and wonderful art is a turn-on, plan to attend Toronto's Nuit Blanche, a free, all-night contemporary art extravaganza. For one night, the streets are transformed into an open-air gallery, showcasing over 75 art works erected in unexpected places around the city. From dusk until dawn, hop from site to site, viewing mind-boggling, bizarre, beautiful and provocative pieces, often involving music, lights, video and sound loops. Wear comfy shoes, because you'll be doing a lot of walking.
Toronto International Festival of Authors
When: October
Bibliophiles, mark your calendars! As one of the largest literary festivals, this event brings together some of the best novelists, poets, playwrights, short story writers and biographers in the literary world. For 11 days, bookworms can revel in readings, interviews, book launches, lectures, round-table discussions and public book signings by some of their favourite authors of contemporary literature. Fun fact: since 1974, the festival has hosted over 9,000 authors from more than 100 countries, including 22 Nobel Laureates and countless other award winners.
8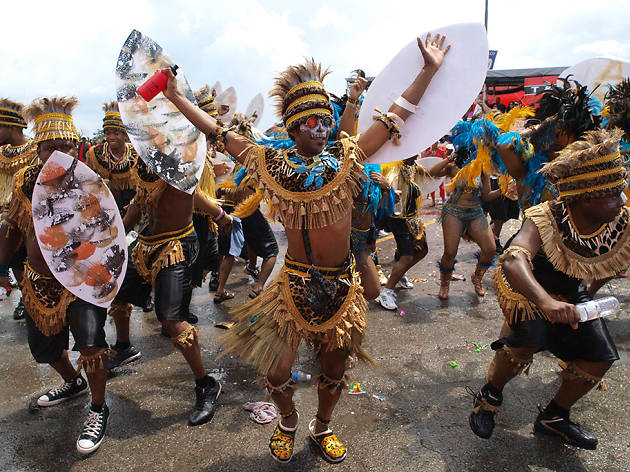 Photograph: Courtesy Torontowide
Toronto Caribbean Carnival
When: July/August
New Orleans has Mardi Gras, but Toronto has "Caribana"—a month-long celebration of Caribbean music, cuisine and revelry. When the festivities are in full swing, all corners of the city are celebrating Caribbean culture and traditions: whether it's feasting on Caribbean delicacies to dance offs between costumed Kings and Queens to tent talks hosted by storytellers, comedians and other orators. The party pinnacle is the Grand Parade, when masqueraders show off their colourful costumes on a 3.5-kilometre march along Lake Shore Boulevard.
9
Photograph: Courtesy Yelp/anastasia m.
Toronto Ukrainian Festival
When: September
You'll overhear loads of people tongue-wagging in Ukrainian while working the crowd at this more-real-than-trendy festival. As North America's largest Ukrainian street festival, the free, family-friendly event takes over a section of Bloor Street West for three fun-filled days of delicious food, exhibits, a midway, sidewalk sales, live entertainment and a peppy parade. Although it flies under the radar, this is considered one of the best Ukrainian festivals in North America, attracting as many as 500,000 people from Canada and abroad.
10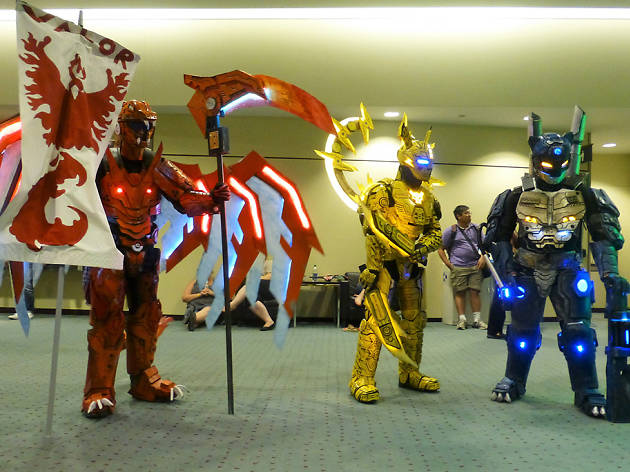 Photograph: Courtesy Flickr/cc/Gabbot
When: March
It's a bird, it's a plane, it's a… comic-themed convention? For aspiring (and actual) superheroes, Toronto ComiCon hosts a three-day celebration of comic book culture, covering everything from comics and sci-fi to anime and gaming. With over 400 exhibitors in a 15,000-square-foot space, this extravaganza brings out 25,000 fans, as well as costumed characters and celebrities—so bring a selfie stick along for the fun ride.
11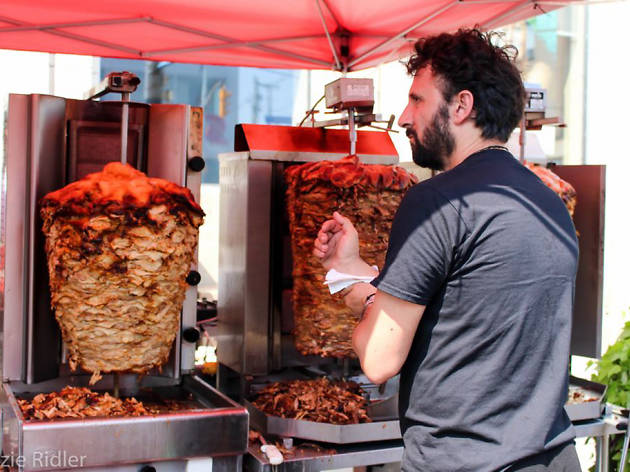 Photograph: Courtesy Yelp/Suzie R.
When: August
Taste of the Danforth is the ultimate food festival in Toronto. For two days, hungry hordes flock to "Greek Town" on Danforth Avenue to feast on Greek delicacies. Food stations line the street, selling souvlaki, grilled lamb and moussaka, and local restaurants offer tasting menus for a mere $6. Just know before you go: this tasty festival is attended by 1.6 million ravenous foodies and has been named Canada's largest street festival, so it's going to be a feeding frenzy.
Coming to town and need a place to stay?
Whether you're looking for a rooftop pool or rooms that feature art from local artists, you'll have plenty of options to choose from.
More to explore