Heads up! We're working hard to be accurate – but these are unusual times, so please always check before heading out.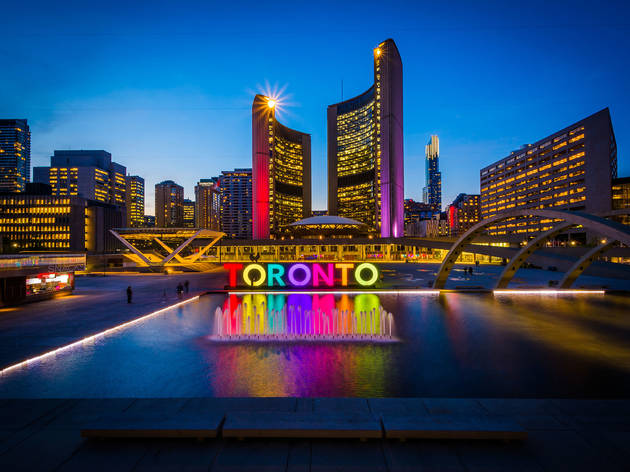 The 14 best Toronto nightlife spots to visit
The best Toronto nightlife scene spans hipster hangouts, vintage barcades, packed clubs and storied music venues
A glimpse at the Toronto nightlife scene proves that locals are a hardy, devoted set when it comes to activities after dark. You'll see proof of that in the winter, when eager partiers get bundled and line up for entry to the hottest clubs and bars in town despite sub-zero temperatures. Or, if you're lucky enough to catch one of the few magical summer days in Toronto when last call is extended from 2am to 4am at a dozen-or-so spots (an event that usually coincides with major festivals like Canadian Music Week or TIFF), you'll understand why this is a nightlife-loving destination.
From packed dance floors to board game cafés and drag shows, there's no shortage of ways to spend your evening in the city.
Best Toronto nightlife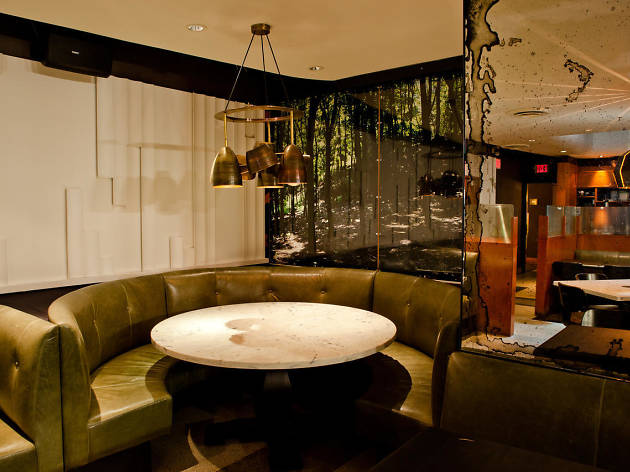 Photograph: Courtesy Booking.com
What is it: While not associated with the Toronto-born rapper of the same name, the Drake Hotel's nightlife offerings are no less hip or happening. This boutique hotel is a hub for local events including concerts, DJs and multimedia art.
Why go: The Drake's basement venue, the Underground, hosts a rotating roster of dance parties, touring acts and cultural happenings like slam poetry nights. A separate lounge and rooftop bar are suitable spots for a breather when you need it.
Photograph: Courtesy Yelp/Gina F.
What is it: This secretive social spot is named after the Toronto-famous codename for after-hours beer at Chinese restaurants. Enter through a nondescript door on Kensington Ave. and go down a long hallway before finding a door with a red light. A sprawling back patio offers relief from the bumping bass inside.
Why go: Most recently sharing its space with an Asian snack bar pop-up, the Cold Tea folks are always showcasing the next best thing to keep us on our toes.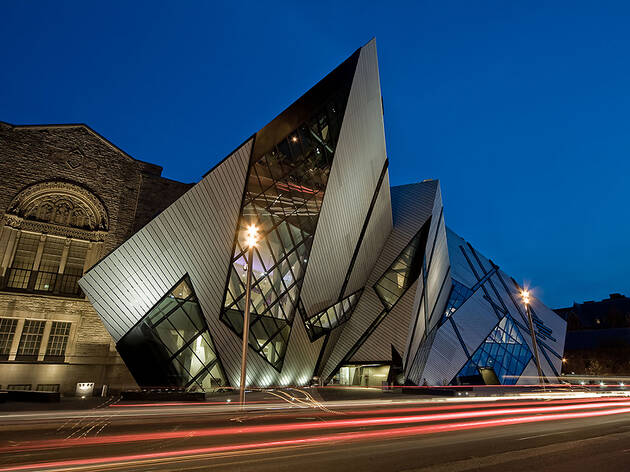 Photograph: Courtesy Royal Ontario Museum/Sam Javanrouh
3. Friday Nights at the Royal Ontario Museum
What is it: Dance with dinosaurs at this weekly bash that brings booze, pop-up food vendors and live music into the country's largest museum. Nights are often themed around the ROM's latest special exhibit or a seasonal holiday.
Why go: We can all agree that booze and snacks make museums infinitely more fun to explore. Stay late to catch a lively dance party that often breaks out on the main floor.
What is it: This bar on Dundas West pours an impressive list of craft beers on tap along with fancier bottled options that you won't find everywhere else. With a North of Brooklyn Pizzeria in the bar – along with a decent selection of vintage arcade games– you can happily set up shop for the whole night.
Why go: Do you like beer? Do you like pizza? How about Galaga, Gauntlet and the original vector Star Wars? What are you waiting for?
Photograph: Courtesy Yelp/Karen M.
What is it: Prefer your clubs in the company of diamonds, spades and hearts? Then head to one of Snakes and Lattes' three locations for a night out among thousands of games. A mere $8 per person get you unlimited play time, making it worthwhile to tuck in for an extended session of Catan or Exploding Kittens.
Why go: Spend an evening exploring new games or playing old classics. A full food menu and licensed bar make this a worthy destination for an evening out.
Photograph: Courtesy The Beaver
What is it: The Beaver might look small and subdued, but it's the West End's queer culture mecca. A restaurant and café in the early evening, this space quickly transforms into a trivia competition, karaoke party, dance party or drag show almost every night of the week.
Why go: This is the perfect place to get sweaty. The dance floor is small but a spacious patio out back is ideal to cool down from the action.
Photograph: Courtesy Yelp/Rob M.
What is it: Yearning for the tunes of yesteryear? The events roster at the Piston spans the decades with disco parties, '90s video dance nights and '60s mod vinyl DJs. There's plenty of space to dance and a separate bar at the front makes it easy to take breaks from the action.
Why go: An inclusive environment and easygoing attitude make nights at the Piston friendlier and more approachable than your average venue.
Photograph: Ally Payetta
What is it: Located down a cement staircase, you could almost miss this one-of-a-kind College St. bar that boasts shuffleboard and bocce lanes along with the Ontario-invented table game of crokinole. A great selection of beers, cocktails on tap (including the hangover free, non-alcoholic variety) and a super-friendly staff create a homey, welcoming atmosphere.
Why go: Explore your inner retiree with a round of shuffleboard. Playing isn't required but it gets more fun the more you drink. We promise.
Photograph: Ryan Dillion
What is it: This indie comedy bar is the place to catch local talent and touring pros with over 150 shows a month between two stages. Regular acts include the improv group Catch23 and comedy troupe the Sketchersons.
Why go: There's a welcoming vibe here with an emphasis on inclusive, homegrown comedy. You'll often catch comedians and patrons lingering over beverages long after the show is over.
Photograph: Courtesy Yelp/Nicolay D.
What is it: Formerly the Wreck Room and Footwork, CODA is a popular underground music venue on Bathurst St. Amazing parties make for a packed spot every weekend, so arrive before midnight if you want to get in.
Why go: If Toronto's 2am last call isn't working for you, you don't have to pack it in and go home. CODA will keep you going all night long, or at least until the sun comes up.
Photograph: Courtesy Yelp/Lob
What is it: The latest execution of the activities-plus-alcohol formula is Lob, an East End joint that combines bocce with mini golf and, of course, booze. Nine courses feature astroturf lanes and uneven terrain lined with gutters that'll challenge seasoned (and sober) bocce players.
Why go: Perfect for nights out with a competitive edge, Lob has become a popular spot for birthday parties and office nights out.
Photograph: Courtesy Yelp/Will T.
What is it: This dark basement bar at Dundas and Dovercourt is a hotspot for underground dance parties and electronic beats. It fills up quickly with patrons that tend to care more about dancing to their favorite tune or DJ than picking up a date.
Why go: This is the place to hit if you're itching for an alternative night out. Arrive early to grab a cocktail at the upstairs neighbor bar Mr. Flamingo.
Photograph: Courtesy Yelp/Mauricio A.
What is it: Don't let the religious name fool you. All manner of gender-bending revelry breaks down at this Little Italy club in the form of a lively drag show on weekend evenings. In between, dance it out to live DJs spinning tunes with a Latin flair.
Why go: The love for Latin tunes and drag culture brings all walks of life, and an impressive span of ages, to this lively club. You aren't likely to feel out of place here.
Photograph: Courtesy Geary Lane
What is it: Geary Lane is a live music spot on the up-and-coming industrial strip of Geary Ave. Nestled between galleries, cafés and bars, the venue hosts events ranging from book launches to concerts and theatre projects.
Why go: A real community hub, Geary Lane is a meeting place for creative minds and those looking to expand their typical club-going lifestyle into more artsy experiences.
Want to check out more of the drinking scene?
Sitting on a sun-drenched patio at one of the best bars in Toronto with a crisp glass of rosé might sound a bit cliché. But, for sun-hungry Torontonians, patio hunting is a coveted summer pastime. Come winter, these watering holes are your place to seek refuge from this Canadian city's blustery weather: escape winter's worst in a transportive tiki lounge or curl up to a basement bar's fireplace with a craft pint in hand.