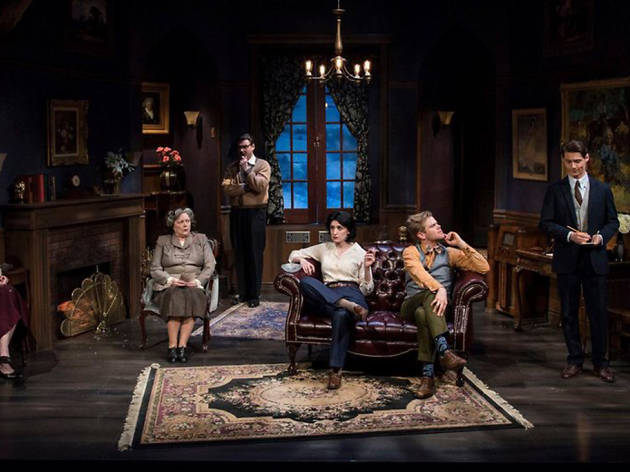 The 10 best theatres in Toronto
The best theatres in Toronto pay as much attention to big, commercial shows as they do to not-for-profit productions
All the world's a stage, but none quite like Toronto's. From big budget musicals to indigenous theatre, this cosmopolitan city is Canada's epicentre for the performing arts and boasts one of the world's largest English-speaking theatre districts. Although tourists gravitate to the entertainment district, those in-the-know that are craving a real arts immersion venture beyond King Street West.
And, unlike many other cities, Toronto has a thriving "civic theatre" scene as well: expect local, not-for-profit productions that have greater creative freedom than shows looked after by the commercial industry. With less pressure to profit, the focus shifts towards diverse and daring productions that nurture new talent and community engagement. It's why visitors to Toronto can just as easily see an acclaimed show at a big box theatre as in a vacant storefront.
So buy your ticket to one (or all?) of the plenty shows at the best theatres in Toronto, garb your finest attire, grab a pre-show drink at one of the best bars in town and make a post-performance reservation to grab a bite at one of the top local restaurants. You're about to get cultured.
Best theatres in Toronto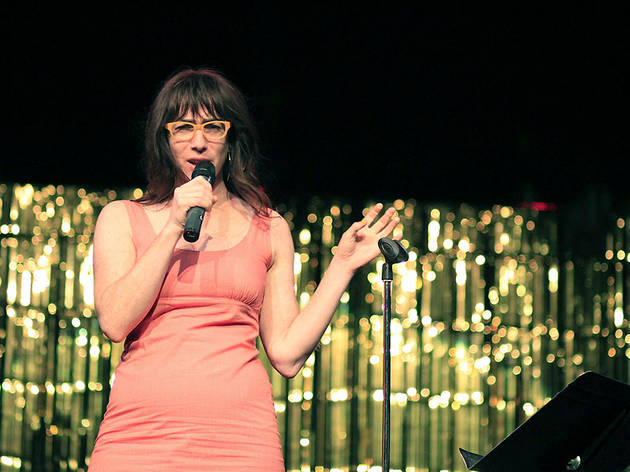 Where is it: Gay Village
Founded in 1979, Buddies in Bad Times is arguably the world's longest-running and largest queer theatre. Located in the heart of Toronto's gay village, there are two stages inside for watching cutting-edge LGBTQ performances, which have become known for showcasing ground-breaking and provocative works by emerging and established queer artists. During Pride month, Buddies hosts the Queer Pride Festival, a 10-day celebration of queer theatre, comedy, art, music and parties.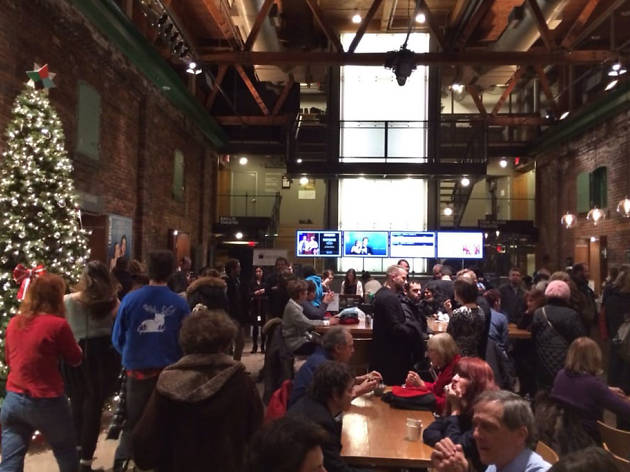 Photograph: Courtesy Yelp/Mark H.
2. Young Centre for the Performing Arts
Where is it: Distillery District
Located in Toronto's historic Distillery District is Soulpepper, Toronto's largest not-for-profit theatre company. It's ground zero for viewing classic and contemporary cultural works performed inside the Young Centre for the Performing Arts: a gorgeous theatre built into dilapidated Victorian industrial buildings. Aside from putting out 600 events annually, what's truly exceptional is that Soulpepper offers Canada's only paid professional theatre training program—which means you're helping grow the careers of fledgling actors just by buying a ticket.
Where is it: Cabbagetown
If artistic expressions of the indigenous experience in Canada interest you, high tail it over to the Aki Studio Theatre. This black-box theatre in Cabbagetown is home to Native Earth Performing Arts, the country's oldest professional indigenous theatre company, and features a wide range of stage productions, including dance, multi-disciplinary art and theatre. If the timing is right, don't miss Weesageechak Begins to Dance: an annual performance arts festival that puts indigenous works at its forefront.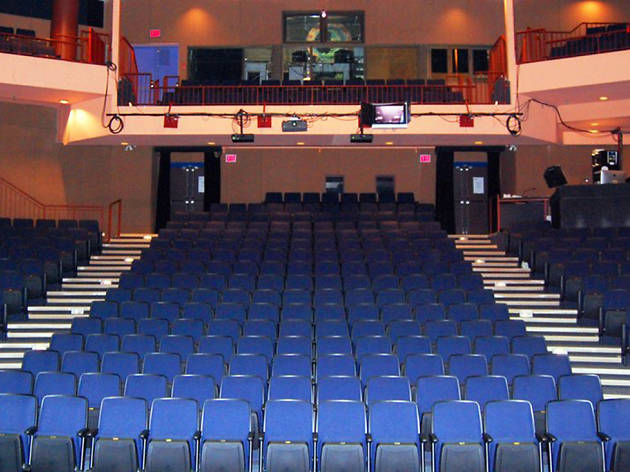 Photograph: Courtesy Yelp/Young Peoples' Theatre
4. Young Peoples' Theatre
Where is it: Old Town
Don't forget the kiddies! Operating for over 50 years, this remarkable playhouse is the oldest professional theatre company in Toronto. Here, adult actors perform shows geared towards babies, children and the general youth—it's the first and largest of its kind in Canada. From classic plays like James and the Giant Peach to 20-minute performances aimed at stimulating infants, expect a smorgasbord of kid-friendly live shows in this 1887 heritage building (that was once a three-storey stable for horses).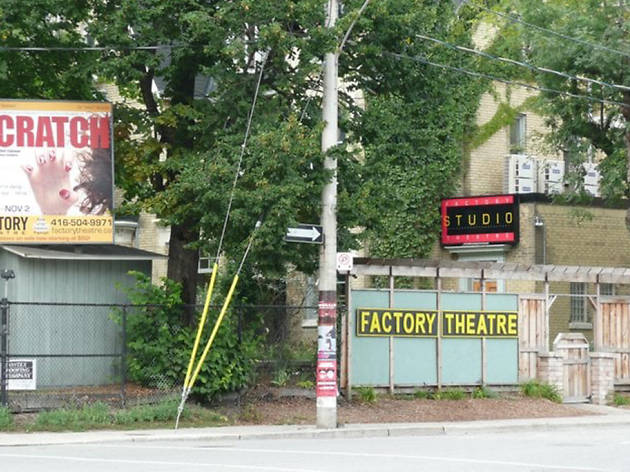 Photograph: Courtesy Yelp/Todd V.
Where is it: Fashion District
If new, original plays tackling "uncomfortable truths" and inspired by "outrage at social injustice" float your boat, hit up Factory Theatre's box office. Founded in 1970, this playhouse solely showcases Canadian productions and playwrights, and has churned out some big names over four decades. Popular troupe The Kids in the Hall crossed its stage, as did famed Canadian comedian, Rick Mercer, and award-winning indigenous playwright, Tomson Highway.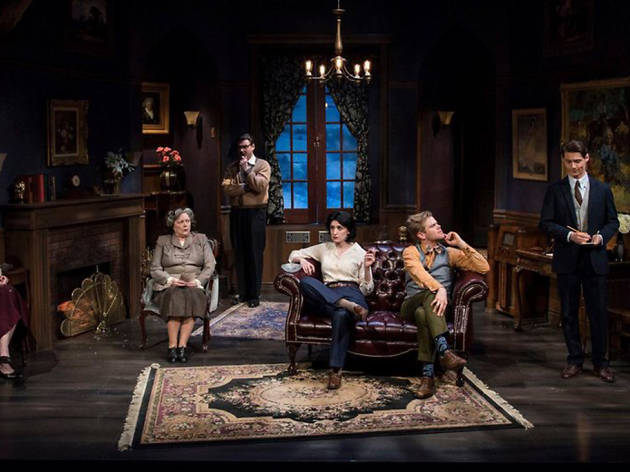 Photograph: Courtesy Yelp/Lower Ossington Theatre
Where is it: Queen West
Located in the artsy enclave dubbed "Queer West," this basement, black-box theatre offers a mixed bag of productions on its two stages. At "The LOT," take the kids to see PG performances like Willy Wonka & the Chocolate Factory, The Wizard of Oz and Mary Poppins, followed by a lively (adult) performance of The Rocky Horror Picture Show. The performance schedule is ever-changing and rotates between the larger stage, which holds 150 seats, and a smaller, more intimate stage with 98 seats.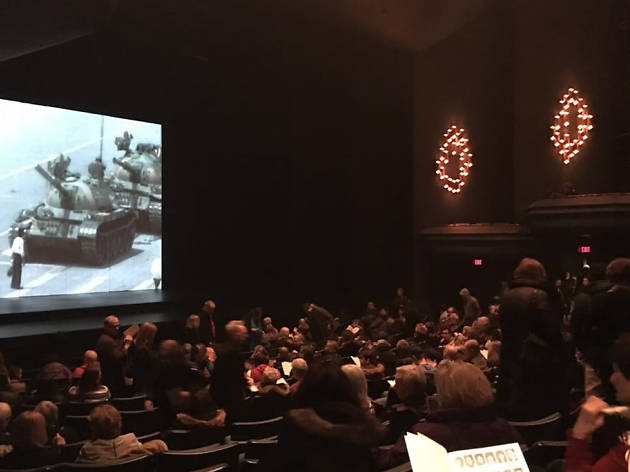 Photograph: Courtesy Yelp/Amanda H.
Where is it: Multiple locations in Toronto
There's a bit of everything at the Canadian Stage: a mash-up of dance, opera, film, music and theatre hailing from Canada and abroad, all aiming to "push boundaries." This award-winning non-profit theatre company has three unique venues scattered across the GTA: from the 876-seat Bluma Appel Theatre at the St. Lawrence Centre for the Arts; to two smaller stages within the historic Berkeley Street Theatre; to the open-air High Park Amphitheatre, where "Shakespeare in High Park" is performed every summer. No matter which stage you pick, expect to see up-and-coming acclaimed works.
Where is it: Danforth
Judging by the no-frills storefront on the Danforth, you'd never guess that there's an award-winning indie theatre hidden in the basement. With only 80 seats available each night, Coal Mine Theatre has gained a name for its intimate, small-scale productions, ranging from "explosive" plays to one-off improv shows. If you're into "superbly written, richly thoughtful and fearlessly challenging plays" that sometimes cross audience-stage boundaries, snag a seat at this daring theatre.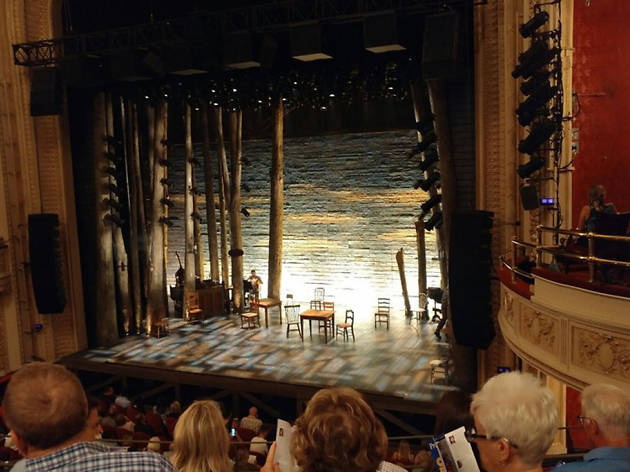 Photograph: Courtesy Yelp/Amy L.
9. Royal Alexandra Theatre
Where is it: Entertainment District
As the oldest continuously operating theatre in North America, the "Royal Alex" is probably the most well-known theatre in Toronto. Since opening in 1907, almost 3,000 productions have played on its stage and showcased stars such as Orson Welles, Humphrey Bogart, Mae West and Edith Piaf. Today, the elegant theatre is owned by Mirvish Productions and mostly features hit musicals like Come From Away, Kinky Boots and Mamma Mia! P.S.: this showstopper 19th-century building has been designated a National Historic Landmark.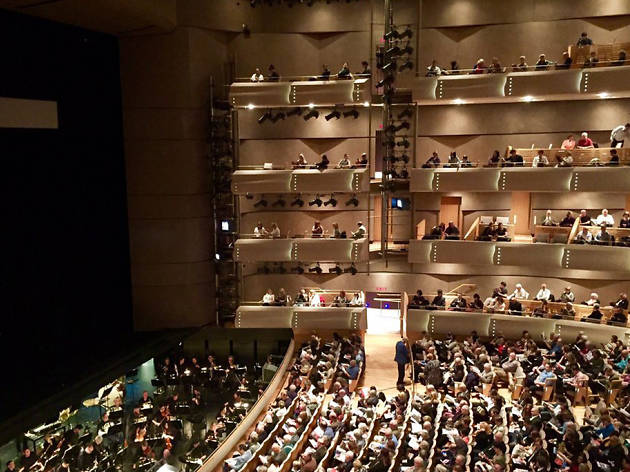 Photograph: Courtesy Yelp/Pauline W.
10. Four Seasons Centre for the Performing Arts
Where is it: Queen West
This uber-modern theatre is one-of-a-kind, both inside and out. The building looks like a shiny glass box from the street, but its prized feature lies indoors: a five-tiered, horseshoe-shaped auditorium that's specially designed to offer magnificent acoustics. The theatre was built specifically for ballet and opera performances, although musicals, like Miss Saigon, occasionally blow across the stage.
Can't get enough Toronto culture?
The Six has a little bit of everything, from a museum dedicated entirely to footwear to a historic home allegedly haunted by the ghost of a former mayor
Best selling Time Out Offers