We're closing off 2021 re-sharing some of our favourite pieces of the year. In September, we held a round table discussion about the important and future of London's queer venues.
It's been a tough 18 months for London's queer spaces, but then they're used to weathering the odd storm. Our LGBTQ+ venues have survived plenty since the emergence of the modern 'gay club' in the early twentieth century. Back then, venues like short-lived Piccadilly Circus drinking den The Cave of the Golden Calf, lesbian hangout Gateways on the King's Road and Covent Garden's notorious Caravan Club provided refuge for queer Londoners in spite of constant raids and arrests.
If the history of our city's queer spaces teaches us anything, it's that hardship has always led to creativity and evolution. As drag artist Baby Lame says: 'We've never been given that golden ticket to security; we've always had to fight and we've always had to work together.'
As more than half of the city's LGBTQ+ venues closed between 2006 and 2017, massive nights like Chapter 10, Adonis, Inferno and Big Dyke Energy took over mainstream venues instead. As Pride in London became less political and more corporate, Black Pride and Trans Pride emerged to ensure the protest survived, and gave a voice to the most marginalised in the LGBTQ+ community.
Then, last year, when a global pandemic forced all our city's nightlife into hibernation, it was the queer scene that led the way online: Club Quarantine, Queer House Party and endless Zoom drag shows let us laugh, dance and socialise despite being shut inside.
Pride may be cancelled again this year, but as queer clubs and gay bars reopen, it seems like a perfect time to take stock of London's LGBTQ+ spaces. We gathered voices from the capital's scene – from veteran DJ Princess Julia to trans poet and activist Kai Isaiah Jamal – at legendary queer club Dalston Superstore, to ask what London's queer venues mean to them, and how they should move forward.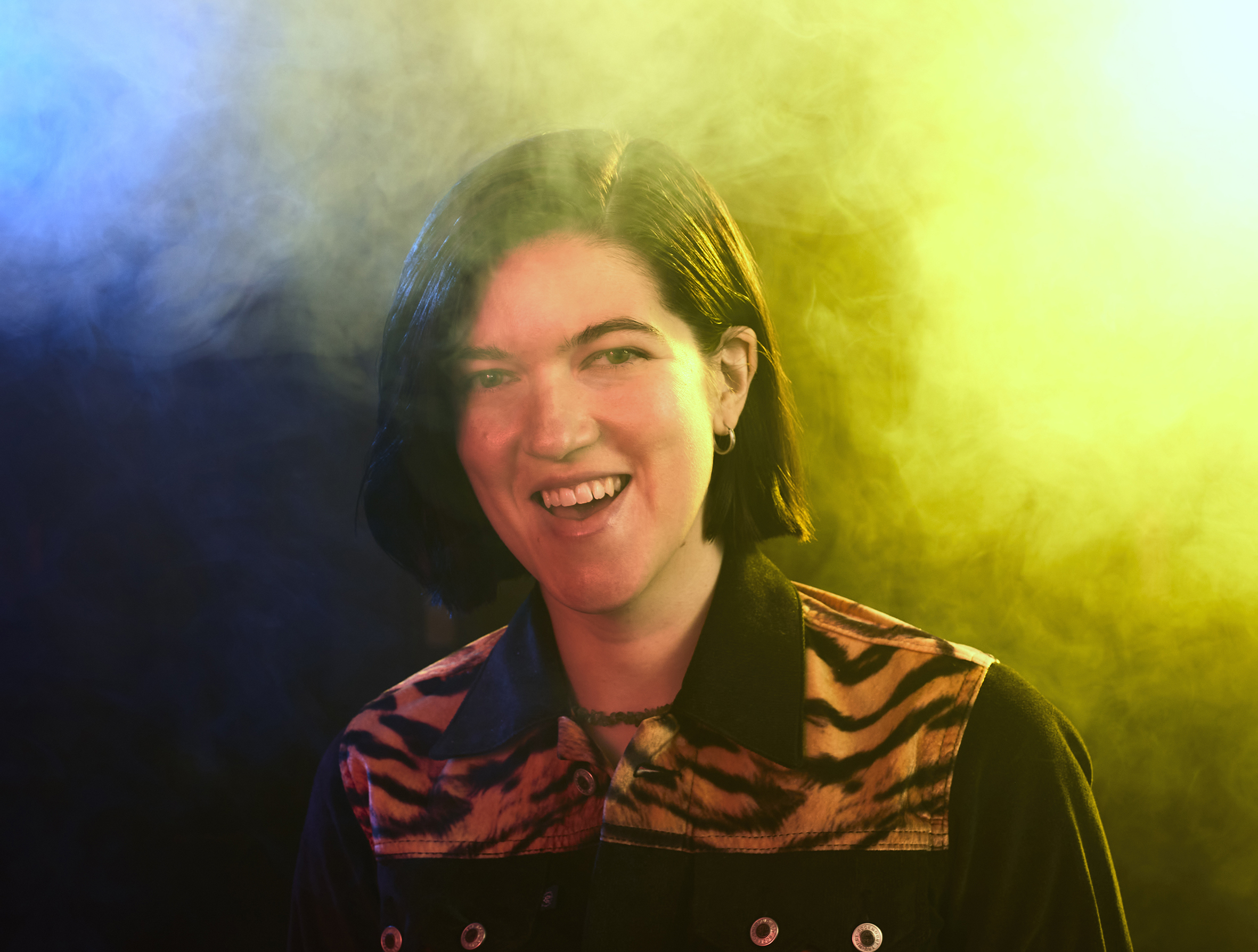 First nights out
Princess Julia, DJ 'In the '70s, I lived in the epicentre of everything queer, which was Earl's Court. One of my favourite clubs was the Sombrero, on Kensington High Street. It was teeny-tiny, with a little light-up dance floor and a DJ playing 12-inch vinyl remixes. Soho became the epicentre in the late '80s.'
Jeffrey Hinton, DJ 'I'd go to the Pink Panther, which was an illegal drinking bar on Wardour Street in the '80s – mainly rent boys. It'd be raided all the time and then they'd go and get more booze from some car boot and we'd all go back in and start all over again.'
Jodie Harsh, drag queen and DJ 'I got a really good fake ID when I was 15 years old and I started to go to G-A-Y, which at that point was at the London Astoria, which has now been knocked down. I walked in and really felt like I had found home.'
Jack Rooke, theatremaker 'The first gay bar that I went to was Freedom on Wardour Street. We went there is because we couldn't get into Heaven because my friend had accidentally brought a knife in her bag from a charity bake sale. So we were walking around Soho and we overheard Brian Dowling, the winner of "Big Brother 2", just shouting outside this bar. And my friend was like, "Let's go in."'
Romy Madley Croft, musician 'I went to Ghetto in Soho at about 15 or 16. I was really happy to get in. It was a night called Misshapes – indie- disco-pop hits. I met my best friend there, who's still my best friend now. A lot of my best friends are people I met in that club. I miss it a lot.'

Tom Rasmussen, writer and drag queen ' I first went out in Soho but I remember when my friends and I first heard about Sink The Pink, then Bethnal Green Working Men's Club. We slowly discovered these little jewels in east London. You know, Vogue Fabrics. Then Dalston Superstore and The Glory.'
Jack Rooke 'It's weird because I'm 28 and I walk through Soho like, "Oh God, I'd never go to any of these places now." But I love that they're still there. You can watch 18-year- olds having that first experience. I would almost certainly put a fiver into a bucket for all the 18-year-olds to have a drink at G-A-Y.'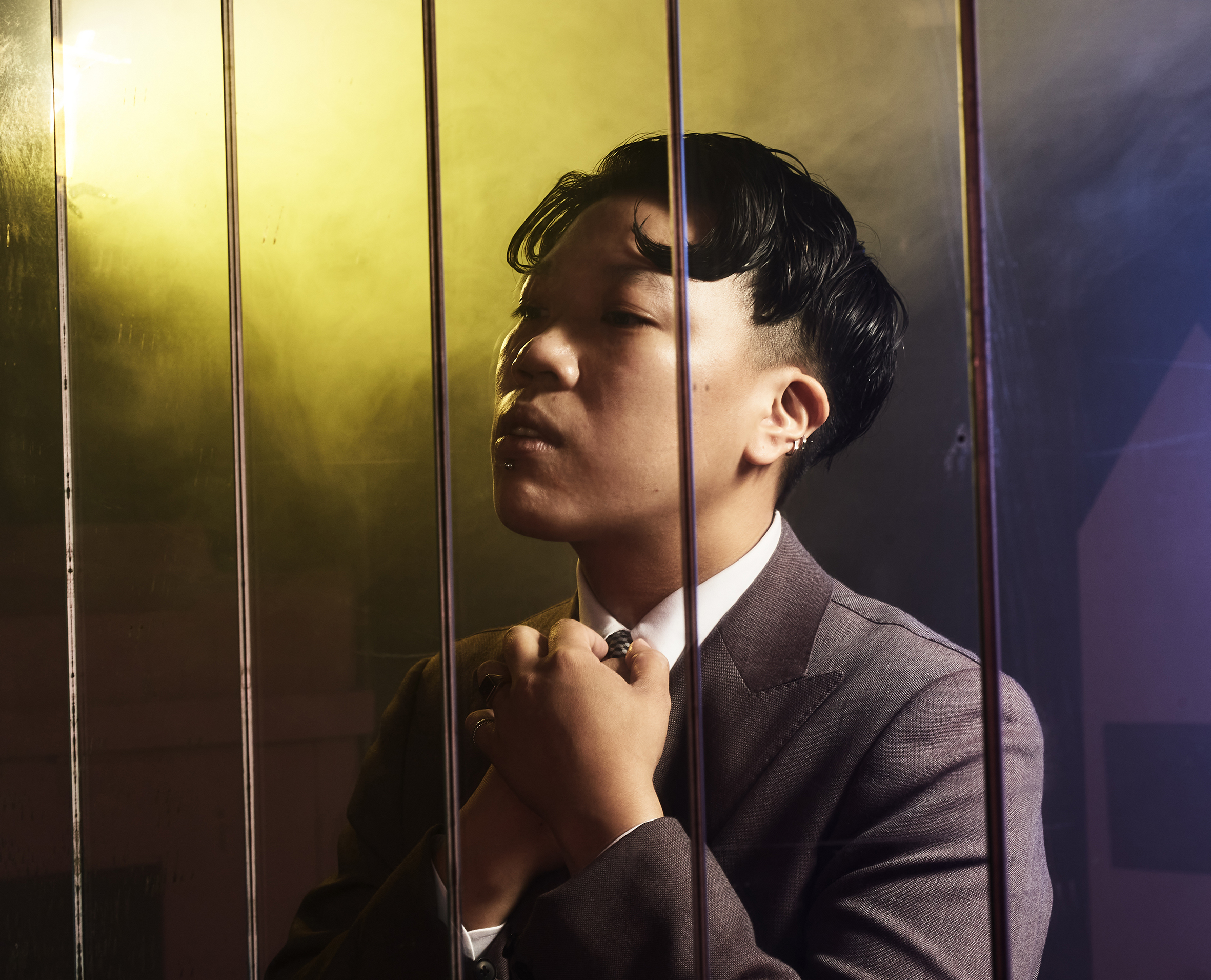 Why physical spaces matter
Romy Madley Croft 'You know, there's only one lesbian bar left in London and I find that very sad. I love that [SHE Bar] is still there but I wish there was more out there for lesbians as well as obviously everyone-inclusive spaces.'
Tom Rasmussen 'I've been in London for ten years and have seen so many clubs close. It's sad, because when I'm in queer spaces, it's the closest I've ever been to real euphoria and acceptance.'
Jeffrey Hinton 'I think it's always good to recognise what you're losing and what you've lost and to make a noise about that. But also don't put all your effort into moaning about what isn't there anymore because your energy, your moment, your life is now, so make things good now!'
Kai Isaiah Jamal, poet and activist 'Any physical queer space is important. Especially now, when lots of offerings are online and have an expiry date of 24 to 48 hours. They don't get the outreach they need. I grew up in south London, where there's not many spaces. I'd find myself in spaces that were queer in the sense that a lot of white gay men went there. My introduction to understanding my place in this sphere was Black Pride. And then from Black Pride, I realised that there are loads of people who look like me.'
Jay Jay Revlon, vogue dancer 'My first queer night out was at Bootylicious. It was at Colosseum in Vauxhall. It was a big, big club. I was like: "Shit, who knew that there were this many Black gay people?" I grew up in Black gay clubs and in the ballroom scene, where if you're white you're a dot in a sea of Black people and you have to work extra-hard because you're in our space.'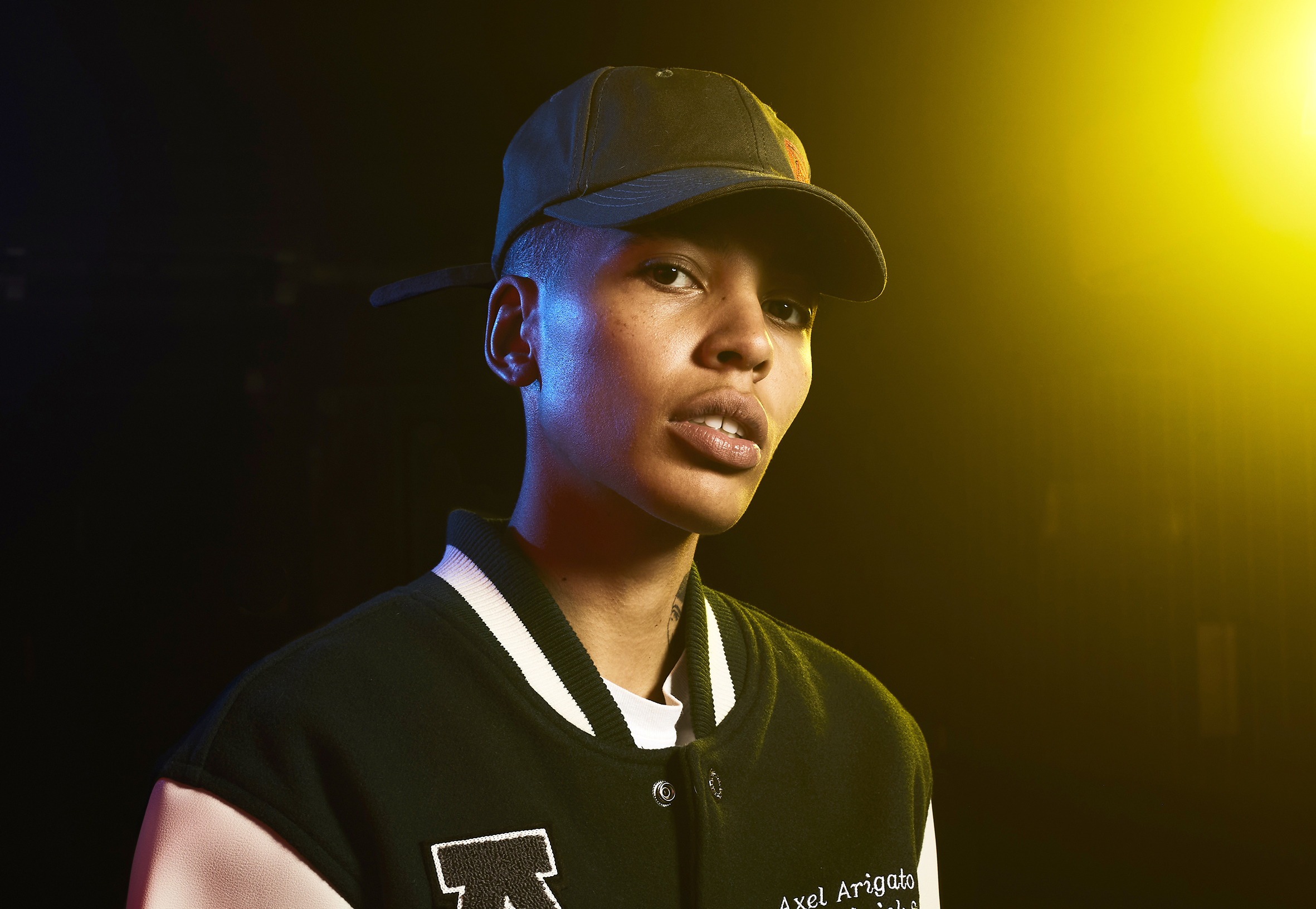 Ryan Lanji, queer nightlife promoter 'I first threw a Bollywood hiphop night at The Glory. I called it Hungama: A Big Gay Indian Wedding. I basically ordered loads of samosas and Indian drag queens and had Club Kali DJ. I remember there were five, six, maybe even ten South Asians there. They were all completely exhilarated that their music was being played in a gay pub. And it just grew from there. I played it unapologetically everywhere in the city because I was like: "You never know where there's going to be a South Asian on that dancefloor hoping for one of their songs."'
Jay Jay Revlon 'We shouldn't be afraid to have spaces that are specific. Sometimes they need to be specific to be a safe space. Everything for everyone doesn't always work.'
allyXpress, DJ 'My friend Lady Shaka created this night at Vogue Fabrics for Pacific Islanders called Pulotu Underworld. My mum is Samoan and I'd never met anyone else here that was also Polynesian, so it was amazing to DJ on a line-up of queer Polynesians. I got to meet people that were from the same islands as me, and for it to be queer as well felt like a one-in-a-million thing.'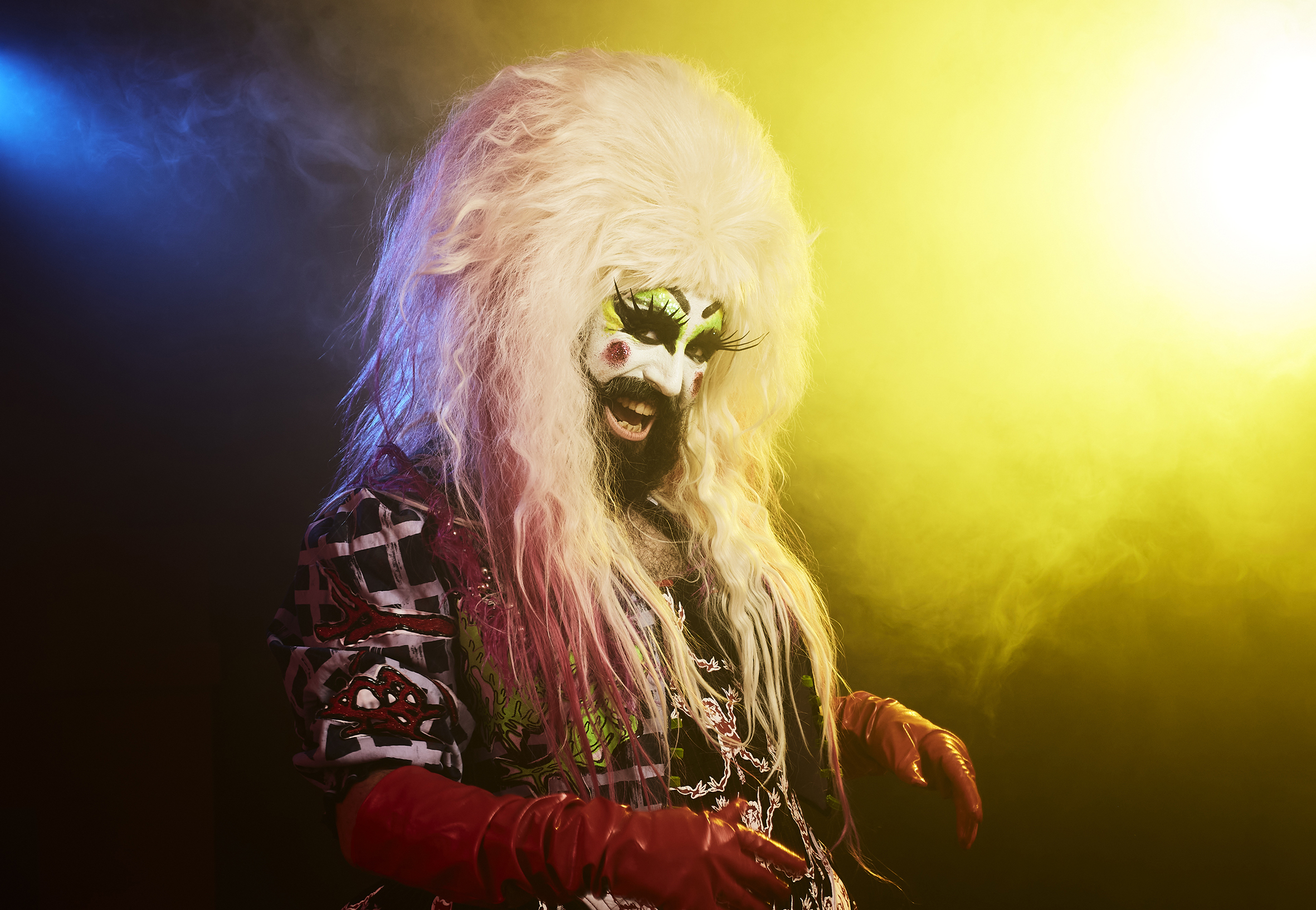 Post-pandemic queer parties
Baby Lame, drag artist 'Considering how snowflakey queers are meant to be we've all survived this pandemic, and many of us have flourished. You know, you look at people in the West End: Cameron Mackintosh, Andrew Lloyd Webber – "Our theatres are dying, we can't do this" – and it's like: come to east London, and you'll see people that have been working within the guidelines, and they've just been making it work. We don't have the choice not to. If we don't, nothing is there.'
Ryan Lanji 'I think that the queer community undervalues our own economy. I think we don't realise how much money we put into things and how if we love something, we can catapult it into the mainstream.'
Baby Lame 'When London Pride was cancelled, I don't think any queer people in London actually really gave a shit. It's making what our lives are about, what our art is about, what our culture is about Halloween or Christmas – it's making it become seasonal. It's a cute gig to get a bit of extra cash, but we don't need it. We do Pride all year round.'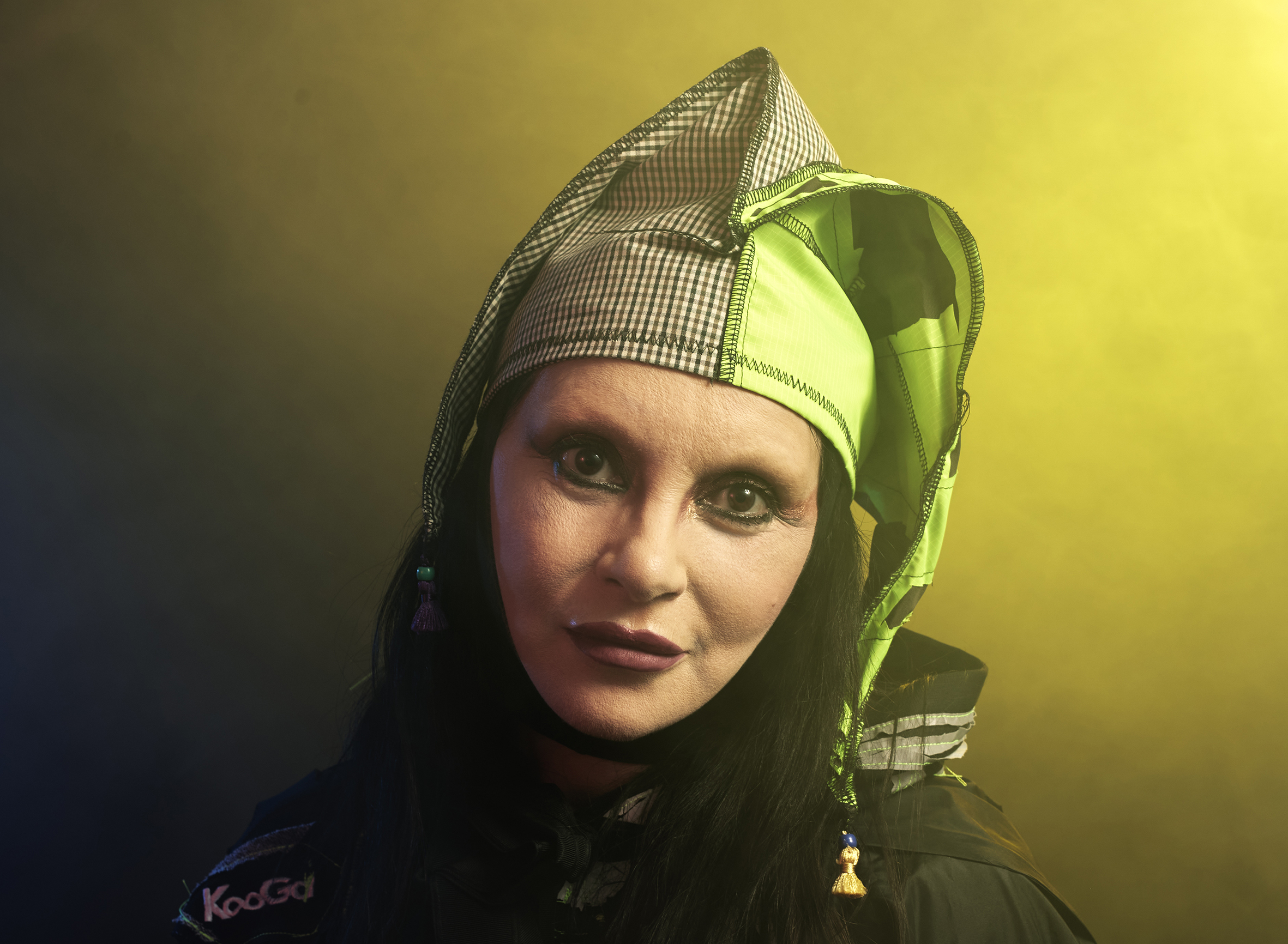 Jeffrey Hinton 'Pride, as it stands at the moment is kind of a conflicted issue. You know, I don't want to be down on the organisation, people have the best intentions at heart, I know they do, but when you have something big you normally get, which has happened, corporate financing to pay the bills of a corporate entity. I know the people behind it: they have good intentions. It's just, you know, we live in this kind of rulebook which isn't written for freedoms, it's written for structures. Then all this money just haemorrhages into the pockets of people that already have tons of money.'
Kai Isaiah Jamal 'I'm excited for what the generation below us is doing. Right now they're moving into our seats and I want to see where they take things. I feel like every generation unlocks something new, like the queer generation of the '80s did for us. As you get older you get to see what happens and you still get to feed into that generation's psyches.'
Cherry Au Hon I, photographer 'I think it's important to put young queers in touch with elder members of the community and support intergenerational bonding. There's no better way to hear your history than firsthand from the ones that have lived it.'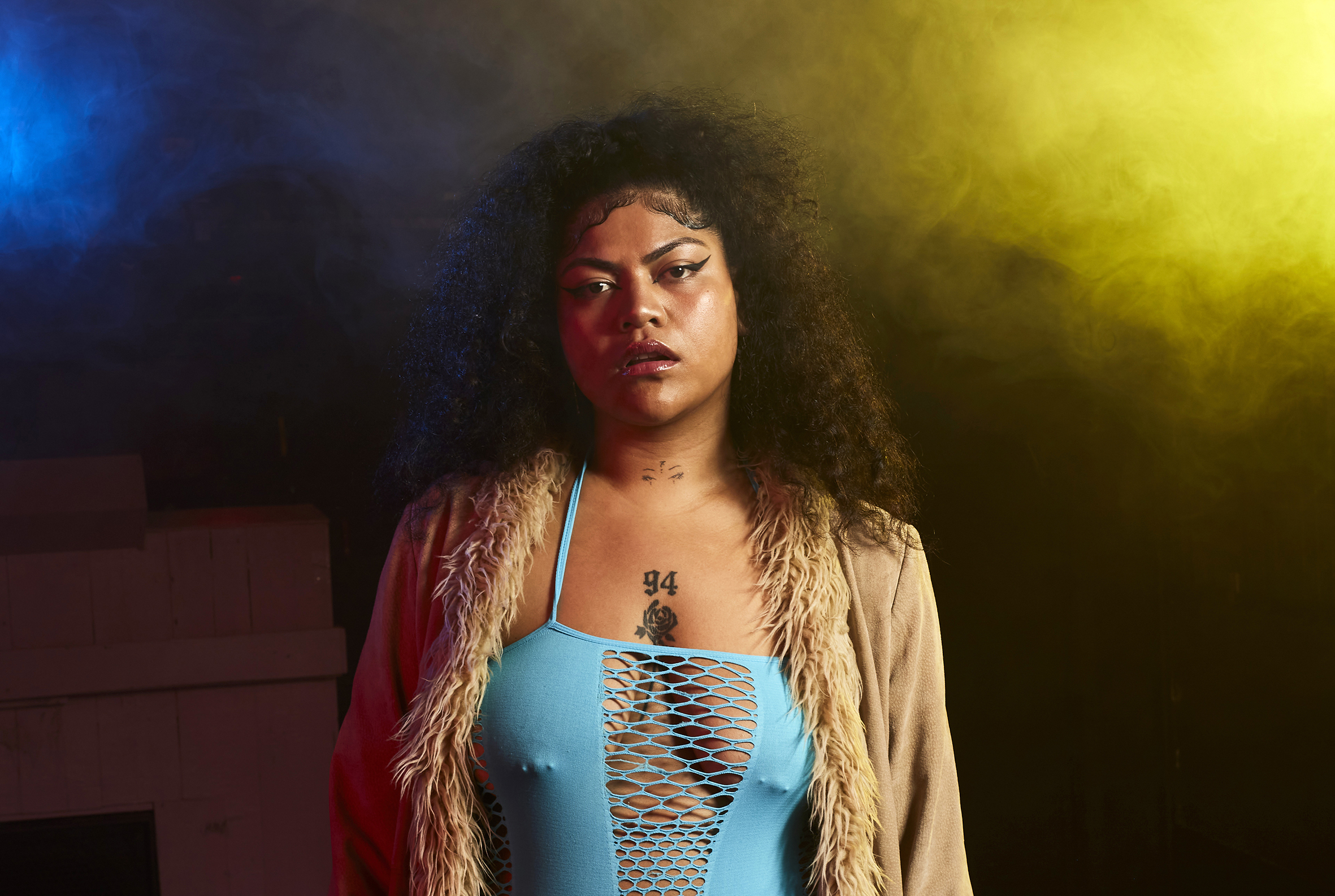 What the future holds
Baby Lame 'We've become increasingly accustomed to queering spaces [that aren't LGBTQ+ venues]. I think because rents are so high and it's so difficult to get licences, it's a real struggle to keep places alive. There are loads of groups of people at the moment that are just doing that: collectives like Bitten Peach or the Cocoa Butter Club, who are like: "Okay, hi, Southbank – we're going to grab you and make you queer."'
Jack Rooke 'I remember going to the Roundhouse and seeing loads of queer drag performers, like Figs in Wigs, and poets like Reece Lyons. If anything, I feel like I've seen more innovative queer performance at the Roundhouse than anywhere else. It's nice that there's a space like that where, at any given moment, there could be a Metallica gig in the main space and then underneath it in the studio theatre there could be like a big, camp, queer cabaret night. It feels like it's a proper space for the outsiders.'
Jodie Harsh 'I kind of love being the outsiders coming into a traditionally shaped space. I've always liked that. I played Creamfields on Saturday: it's a very very strange space, but for a DJ it was amazing. I love infiltrating it.'
Jay Jay Revlon 'We do need to educate security guards at venues, though, and venues need to employ more LGBTQ+ ones. I had a good experience when I did a ball at Fabric with Clayton from Little Gay Brother and he gave the security there this speech on how they should address people. We need more of that. And more sober spaces too. Like queer-owned restaurants and cafés.'
Jack Rooke 'I think it's just as important to fight to keep [bookshop] Gay's the Word as it is to keep like a gay club or a gay bar. Having places where there isn't alcohol or there isn't the influence of "we're here to party", or it is just a lot of amazing books about lived experiences or about history, for me is just as important to fight for. I would probably way more likely chain myself to the front of Gay's the Word than any other venue.'
Kai Isaiah Jamal 'I'd like more places where queer people can go and get resources, like foodbanks specifically for queer people; health screenings too. Gyms. As a butch trans person, you walk into a very male-dominated space [like that] and it makes you so aware of what your body is in comparison. And I think that's huge. You know, we live in a world where society is constantly trying to shorten our lives and I just want our lives to have longevity.'
Ryan Lanji 'During lockdown, I started a collective called Not Dead Yet, hosting online classes that were free for the queer community to give queer people something to do. What did that teach me? People don't know what to do when the sun is up. We go sit in the park to get drunk to go out. We go to an art gallery to get drunk because it's free prosecco. We don't know how to rest in our queerness in the daylight.'
Baby Lame 'I just think more and more it's like: Let's be greedy. We have come out of this pandemic in a really strong way. We are cockroaches; we are doing this; we're learning to take space; we're learning to occupy space. I hope for more of that.'
Portraits: Vic Lentaigne