The ten best gay clubs in London
Party in the capital with our guide to London's best gay and lesbian clubs and LGBT nightlife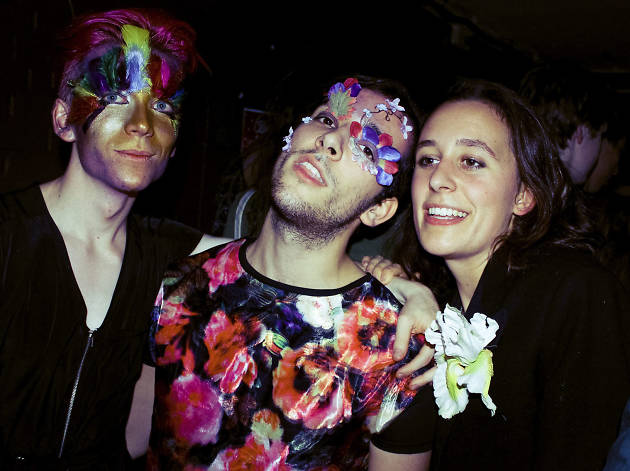 Go out and stay out all night at London's best LGBT nightlife hotspots. From disco basements and bars with giant penis murals on the walls to the place Londoners regularly vote the best LGBT venue in the capital. Here's our pick of the top ten gay and lesbian clubs in London.
RECOMMENDED: Your guide to LGBT London
The best LGBT clubs in London
1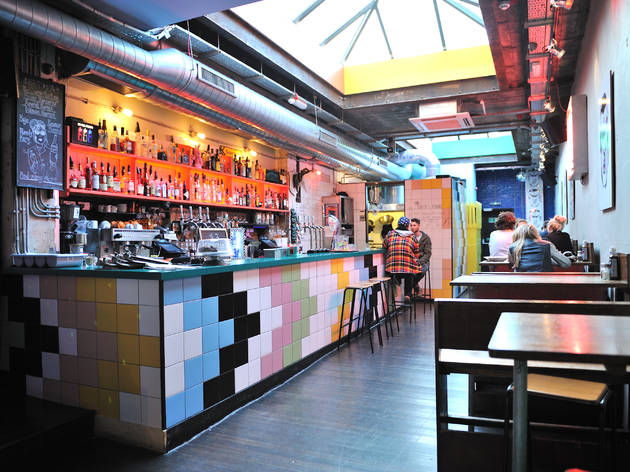 By day, this East End favourite plates up brunch and burgers; by night, it's London's best pansexual party spot. The upstairs bar is fun for a warm-up drink, but the basement is where the club action happens. Regular nights include Uncontrollable Urge (eccentric electro on Wednesdays), Goldsnap! (gay girls and their friends on Thursdays) and SorryNotSorry Sundays (a monthly helping of 'unapologetic pop'). It's all very trendy but everyone is welcome: don't be surprised to see drag queens rubbing shoulders with off-duty dads from nearby Stoke Newington.
Read more
2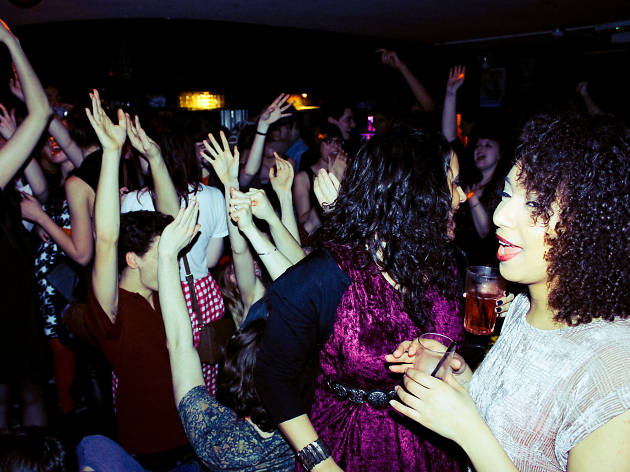 Formerly (and still commonly) known as Vogue Fabrics, this bijou Dalston basement hosts drag and spoken word events as well as genre-spanning club nights and parties. As its name suggests, it attracts a creative and fashion-conscious LGBT crowd who love to dress up (though no one will really care if you rock up in sneakers and a polo top). VFD has the chutzpah to host club nights with names like Cuntmafia and Sassitude, but never takes itself too seriously. After all, the venue's most famous feature is the massive penis mural in the loos.
Read more
3
Tucked away under a Turkish supermarket near Old Street, you'll find this deliciously dingy disco basement. East Bloc is compact yet filled with intrigue as you slink from one grotto-like room to the next. The music varies from night to night, but it generally attracts a varied crowd including beardy homo hipsters, edgy East End drag queens and trendy gay girls with asymmetric haircuts. Two pieces of advice before you visit: 1) Don't wear your best shoes because this definitely isn't The Ritz. 2) Come via an ATM machine because the bar is cash-only.
Read more
4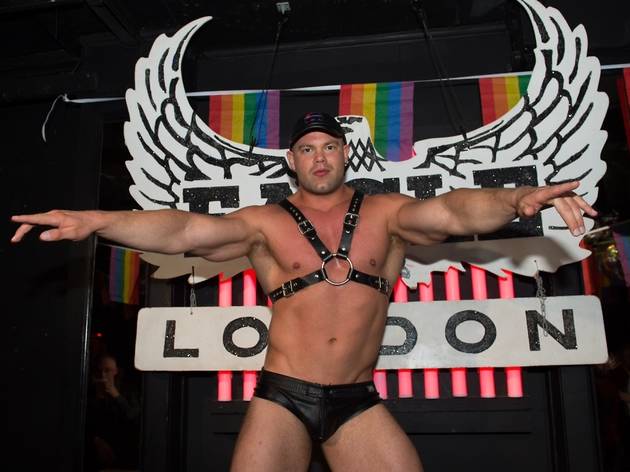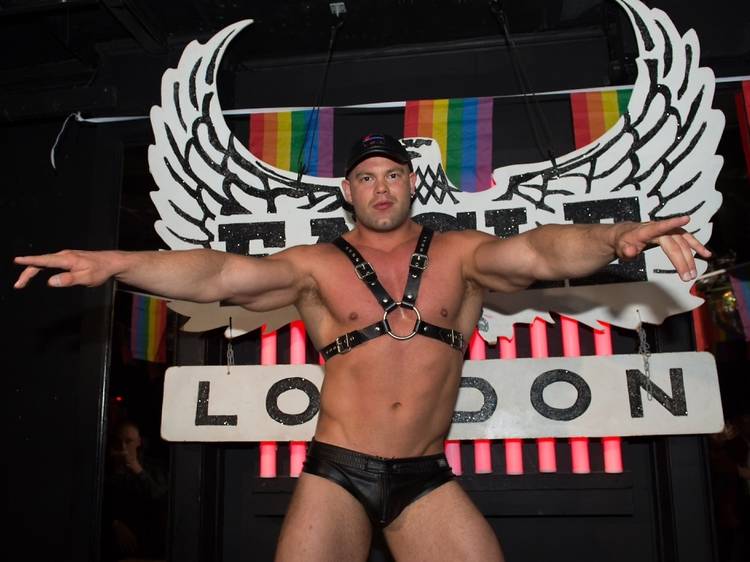 Venue says: "St. Patricks weekend special! Guinness £3, Baileys £3 and double Jamesons for the price of a single. Friday 16th and Saturday 17th March!"
This Vauxhall institution has recently had a facelift to rival Sharon Osbourne's. Out went the licence permitting sexual activity on the premises; in came trendy decor inspired by New York's Meatpacking District. Eagle's large horseshoe bar still attracts many an older, burlier gay gent, but the overall ambience now feels slick and sexy rather than, well, slightly sleazy. On Sunday nights, the dancefloor welcomes a younger and more fashion-conscious crowd for Horse Meat Disco, one of London's very best club nights. Debbie, a monthly Saturday night party which only plays songs by female artists, is also worth seeking out.
Read more
5
Held every Saturday in a huge cavernous space near London Bridge, XXL is the UK's biggest bear night. It's a men-only affair, but you don't have to be hench 'n' hairy to have fun: the crowd is friendly and anyone who enjoys whipping his top off on the dancefloor will feel at home. XXL is so popular that it regularly attracts up to 2,000 punters. Most will be found dancing to house remixes in the main area; others will slope off to explore the (in)famous dark room.
Read more
6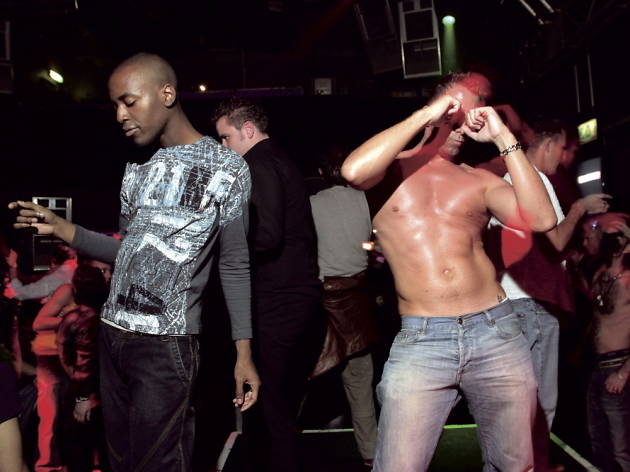 When it opened in 1979, Heaven was revolutionary. London's first gay superclub, it was the birthplace of Hi-NRG and acid house, and a magnet for queer celebrities. Nearly four decades later, Heaven is no longer cutting-edge, but still offers the UK's most famous gay night out. On Thursdays it hosts the G-A-Y Porn Idol amateur strip contest, Fridays is filled with '80s and '90s cheese at G-A-Y Camp Attack, and Saturdays are reserved for the main G-A-Y club night featuring pop star PAs. Tourists and the younger crowd love it, and just about every LGBT Londoner has danced the night away here at least once.
Read more
7
Occupying a prominent spot on Soho's Chinatown fringes, this large LGBT venue is regularly voted London's best. The ground floor offers a bright and modern bar space with video screens playing chart hits; downstairs is a clubbier room where fresh-faced types of all genders dance to pop and EDM. Now called Ku Klub, it has its own side entrance and opens its doors from 10pm until 3am every day. Be prepared to queue for entry on Friday and Saturday nights, safe in the knowledge you'll be greeted inside by some of London's best-looking bar staff.
Read more
8
The WayOut Club
London's best-known trans night has changed venues a few times, but it now takes place every Saturday under a railway arch near Tower Hill tube. It's open to everyone at the T end of the LGBT spectrum, plus their friends and admirers, and attracts a loyal crowd of friendly regulars. The capital's nightlife has more options for the trans community now than when WayOut began in 1993, but this night endures because it's so warm and inclusive; there's even a changing area for punters who don't want to travel in drag.
9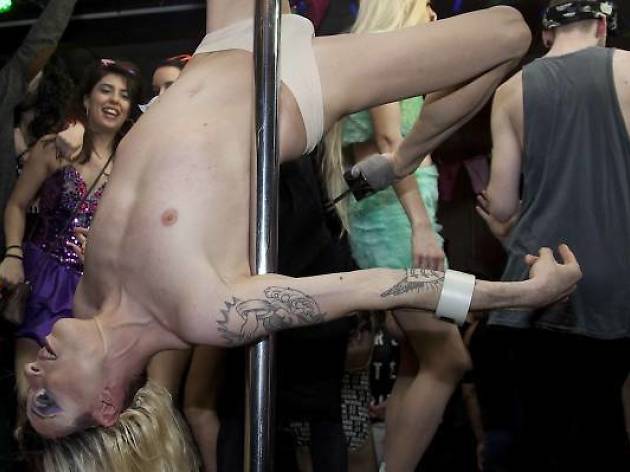 Sink The Pink, a self-styled 'genderfuck army', is London's coolest club collective. Its parties pack out the 3,000 capacity Troxy every month; and this summer, it's even hosting its own festival in Victoria Park. On Saturday nights STP takes over Bethnal Green strip club Metropolis for this 'naughty little sister' bash. Prepare to be dazzled by fabulous Vegas decor, including a dance pole running through two floors – as you slut-drop to party bangers until 5am. If you're feeling extra-adventurous, you can even try the wet room.
Read more
10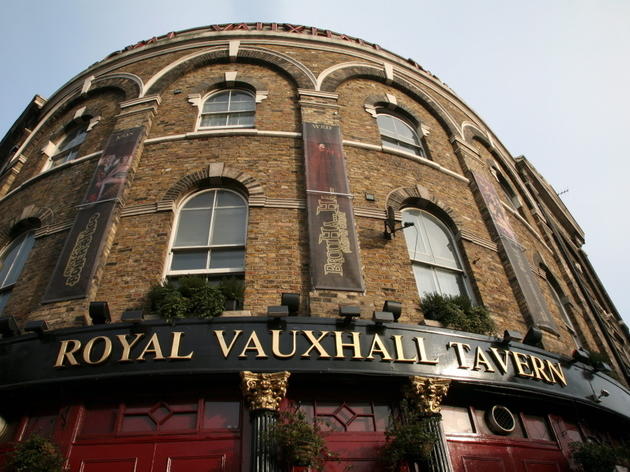 There's a reason why Duckie has been running on Saturdays at the RVT for over 21 years: it's an absolute blast. Host Amy Lamé – who's now London's Night Czar, too – introduces performers who run the gamut from legendary to terrible: you could see tap-dancers or a drag queen, or you could end up watching a heterosexual couple from Essex having a bust-up on stage. In between and after the turns, DJ duo the Readers Wifes drop a hard-to-describe mix of Britpop, disco and leftfield chart hits from Bowie to Britney. Whatever your gender and sexuality, Duckie is a must-try; the only real rule is no whipping off your top like you're at XXL.
Read more
Looking for a bar?
Here's a comprehensive list of the capital's gay and gay-friendly bars and pubs
Read more
Sponsored listing
Empire Casino
There's not a lot you can't play at this Leicester Square gaming complex. You can roll the dice on everything from three card poker, American roulette, blackjack and punto banco to electric gaming, slots and pai gow tiles – a Chinese gambling game played with a set of 32 dominoes. There are restaurants and bars on site too, as well as the Dragon Lounge – a special room for the VIPs to go for the big bucks. Special events and offers feature regularly, too.
Venue says: "Join us for cocktails from £3.90 and beer from £3.50 after work in Icon Balcony Bar with our midweek temptations."
You might also like