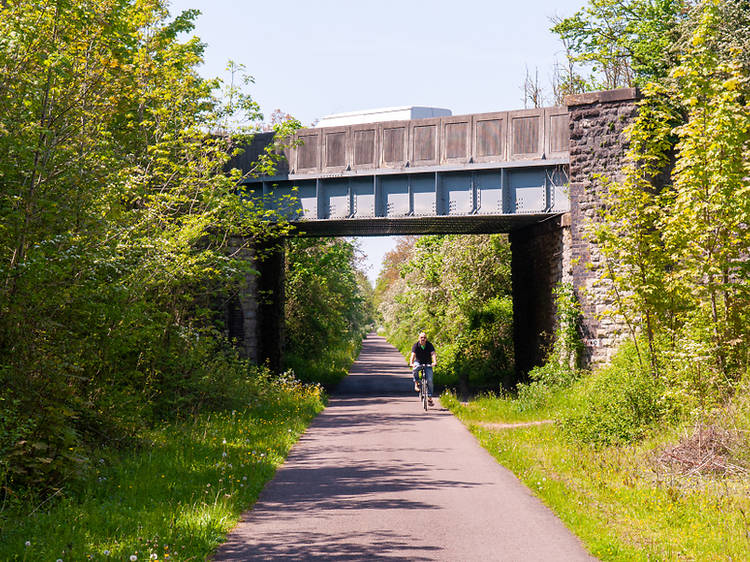 Photograph: Joe Dunckley / Shutterstock.com
Bristol and Bath Railway Path, Somerset
Total distance: 21km

Difficulty: Easy – almost entirely flat.

Connecting two of the UK's most exciting cities, this smooth route follows an old train line through the Avon Valley's serene countryside. Created 40 years ago by volunteers as part of a pioneering project to link the cities, the three-metre-wide tarmac path starts in Bristol's historic port and winds through the countryside, taking you underneath Staple Hill tunnel (stretching over 500 yards). Rest your legs at the signal box cafe in Warmley and see working steam engines at the old train station at Bitton. The trail runs right through into Bath's centre. Take in the pretty spa town before cycling back, or returning via train if your legs are weary.

Highlights: Look out for colourful sculptures along the route, including a larger-than-life brick fish and a stone giant.