Whether you love fall or despise it since it signals the end of summer (relax, you've got until September 21), one thing is certain: you can't deny the beauty that fall foliage season brings to much of the United States.
RECOMMENDED: The best places to see fall foliage in the United States
For those of you who are eagerly awaiting leaf-crunching season, this interactive map, which is created annually by SmokyMountains.com, has the knowledge you want – it predicts when fall foliage will start making an appearance in each state in the United States.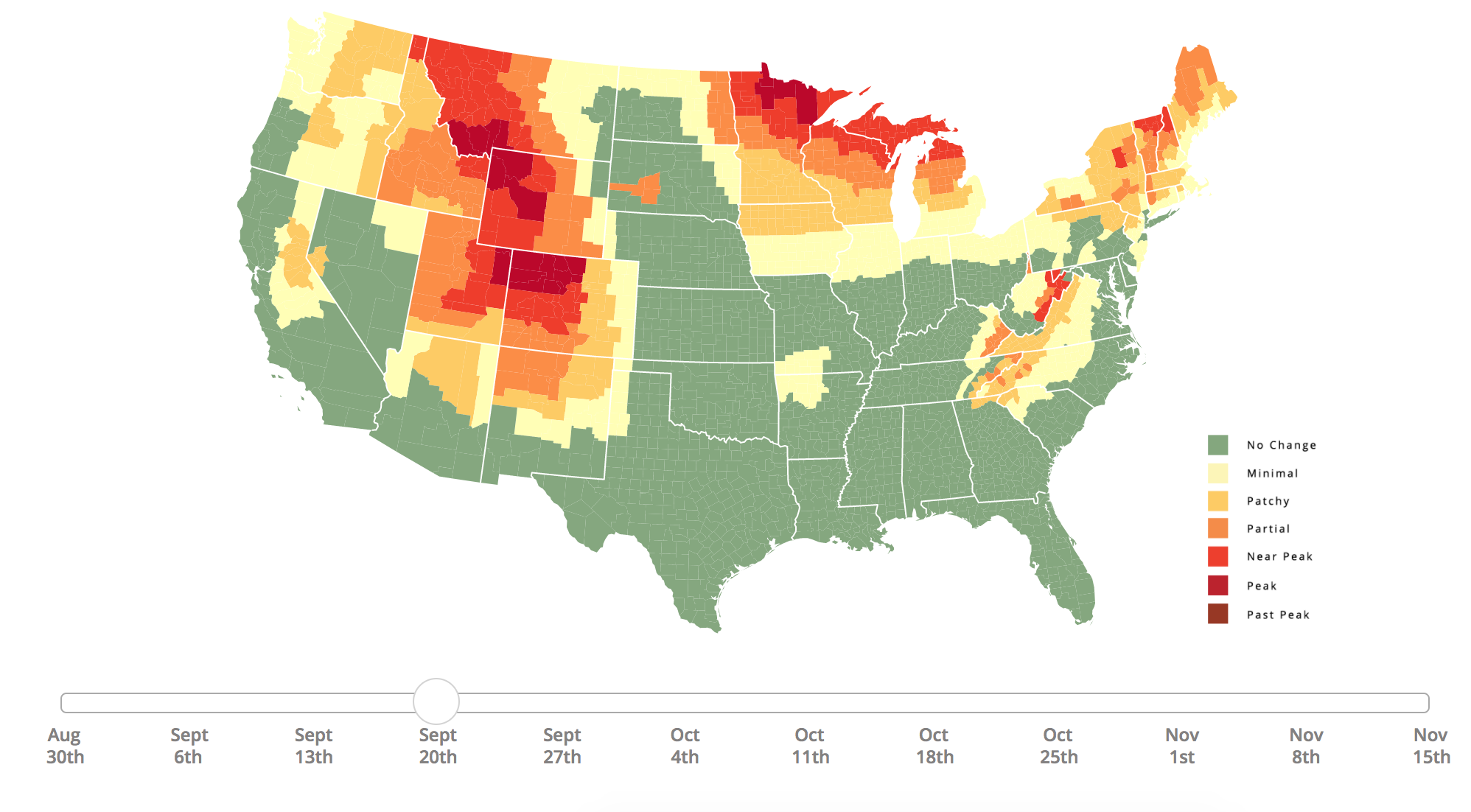 As a general statement, fall colors start popping out at the end of September and beginning of October but, for a more specific timeline, play around with the map's moveable date range (shown above). Keep in mind, though, that nothing is certain. "While no tool can be 100% accurate, this tool is meant to help travelers better time their trips to have the best opportunity of catching peak color each year," reads the website.
According to the visualization, those in the Pacific Northwest, for example, will be able to gaze at red, orange and yellow foliage by early October. In New England, on the other hand, residents should pay extra attention to nature starting the week of September 27.
And if the data in your state just doesn't cut it, you could always embarking on a nice cross-country fall-foliage road trip to do some more leaf peeping. Fall is a beautiful season to travel in, after all.
Want more fall colors? Check out the best campgrounds in the US for fall foliage and the greatest bike trails in the US with fall foliage views.