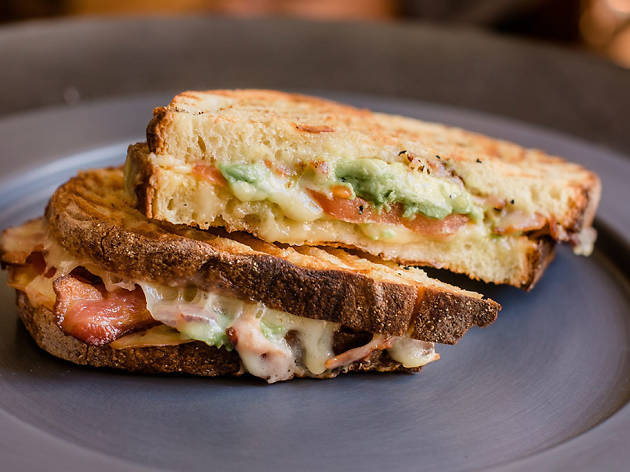 The best grilled cheese in America, ranked by delicious ooziness
These eateries make the best grilled cheese in America, featuring crisp, buttery bread and oozy melted cheese
Of all the nostalgic foods we indulged in as children, grilled cheese sandwiches are perhaps the most iconic: buttery, melty and ideal dipped into a bowl of tomato soup, they're always a memorable treat. Luckily, grilled cheeses still please an adult palate, too—particularly when they're gussied up with top-tier ingredients. They're served all over the place—at the best diners in America, at the best food trucks in America and at all those restaurants serving the best brunch in America—but it's not always easy to find a truly great one. Luckily, we've done the sleuthing for you: from Miami to Austin and everywhere in between, these eateries serve the best grilled cheese in America.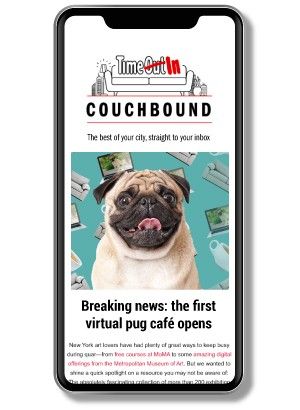 An email you'll actually love
Sign up to our Couchbound newsletter and bring the city to your sofa
Subscribe now
Best grilled cheese in America
This elegant artisan cheese bar lovingly sources top-of-the-line American-made cheeses, local wine and beer and crafts its own charcuterie in-house. Its pressed sandwiches, served on hearty country levain, feature exemplary pairings like the California Gold: the hard cow's milk cheese San Joaquin Gold, creamy chevre, La Quercia prosciutto and Dalmatia fig preserves.
A visit to this favorite Seattle food truck is a trip: the fromage-hued truck features a hilarious menu of wizardry-inspired grilled cheese sandwiches such as the David Bowie tribute the Goblin King, loaded with Swiss, Monterey Jack, cream cheese, roasted red peppers and chicken breast, and the Voldemortadella, with provolone, mozzarella and plenty of porky cold cuts. While the wordplay is silly, the sandwiches are serious, perfectly crispy and filled to bursting with top-quality ingredients.
"Keep Portland Weird" sloganeers will be thrilled to pay a visit to this trippy grilled cheese spot, literally a renovated school bus painted in oh-so-'70s shades of turquoise, orange, brown and gold. Inside the bus or at picnic tables outside, diners feast on excellent, creative grilled cheese sandwiches like the Jalapeno Popper, boasting Jack, cream cheese, grilled jalapenos and tortilla chips crammed inside fluffy sourdough.
With 130 beers on tap, this wood-trimmed Detroit bar is one of the city's best spots for drinking—but its tasty, comfort food-stocked menu makes it one of the best for eating, too. Dine on brew-friendly snacks such as loaded baked potato dip, beer-battered French fries appropriately named Crack Fries, and the flavor-packed Madtown Grilled Cheese: dill havarti, smoked gouda and muenster piled onto sourdough along with sliced apples, garlic aioli and honey.
This brunch favorite just reopened in a 2,800-square-foot space, all the better to fill tables with midmorning classics like Belgian waffles heaped with seasonal berries and creamy, spicy shrimp and grits. A whole section of the menu is devoted to grilled cheese sandwiches; our favorite is Southern Grilled Cheese oozing with house-made pimento. The tomato and bacon add-ons aren't optional in our book.
6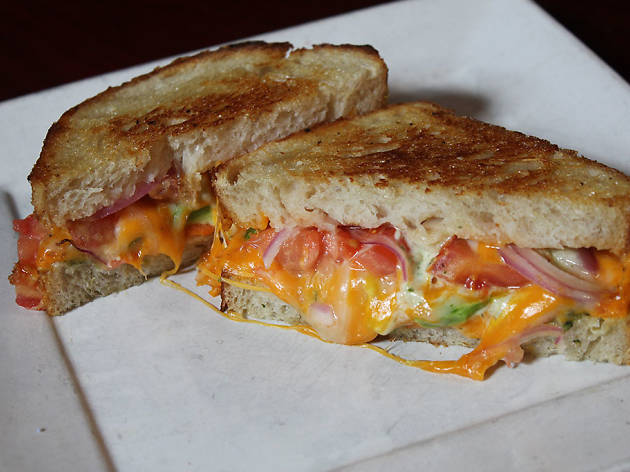 Photograph: Courtesy Alchemy
This late-night Madison spot is a favorite for homey but inventive comfort food such as loaded burgers, addictive sweet potato fries and yummy sandwiches. Of the latter category, the house favorite is the veggie-heavy stuffed grilled cheese, overfilled with broccoli, roasted carrots, tomato, red onions and plenty of cheddar and Swiss—plus a swipe of bright cilantro pesto.
An entire food truck selling grilled cheese? Bless you, Los Angeles. The Grilled Cheese Truck makes daily stops around the city, slinging cheesy concoctions from its four-wheeled abode. You can get a plain grilled cheese sandwich (with cheddar, jack, brie and other cheeses), but that's just a starting point. The goat cheese melt features sun-dried tomato whipped goat cheese, caramelized mushrooms, fresh arugula and balsamic syrup; the French onion soup melt is like a soup-and-sandwich in one, with onion soup compote and a parmesan crust. But if you want something heart attack-inducing, go for the cheesy mac & rib: macaroni and cheese, BBQ pork and caramelized onions between two buttery, grilled pieces of toast. Will you feel slightly queasy after eating it? Yeah, maybe. Worth it.
The idea of gorging on your childhood favorites is often better than the real thing—adult palates don't quite take the same to juice boxes and processed pizza. A grilled cheese sandwich done right, however, is a meal for all ages. At Ms. Cheezious, the popular food-truck-turned-brick-and-mortar, the kiddie classic is made especially for grownups. There's the pulled-pork version, with barbecued pork and sharp cheddar; a popular goat cheese and prosciutto on marble rye bread; and a southern fried chicken sandwiched between two buttermilk waffles—just to name a few.
Yellow Jacket has one of the best patios on the East side, a lively scene accented by punk music, strings of lights and a constant aroma of sandwich bread being griddled nearby. Its grilled cheese is a master of the form, slices of sourdough filled with melty fontina and havarti, accented with fresh herbs and served with crisp slices of pickled jicama.
10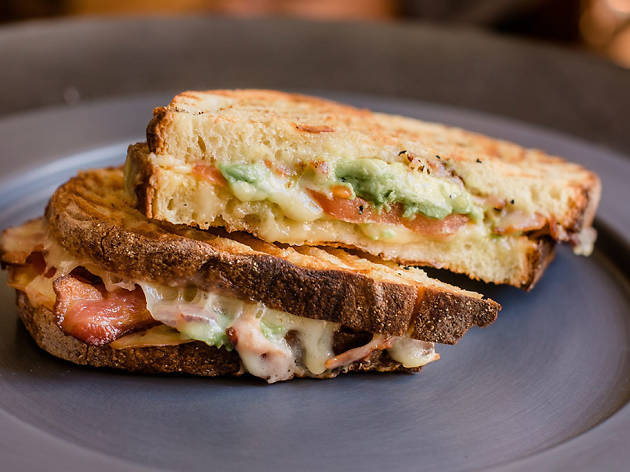 Photograph: Courtesy Circe's Grotto
Circe's Grotto in Charleston, SC
This bright Charleston café serves just two types of dishes—sandwiches and salads—and does an excellent job with both. The house grilled cheese is particularly satisfying, made with melty smoked gouda and white cheddar, plus tomatoes and creamy avocado. The optional smoked bacon addition is never a bad idea.
Show more