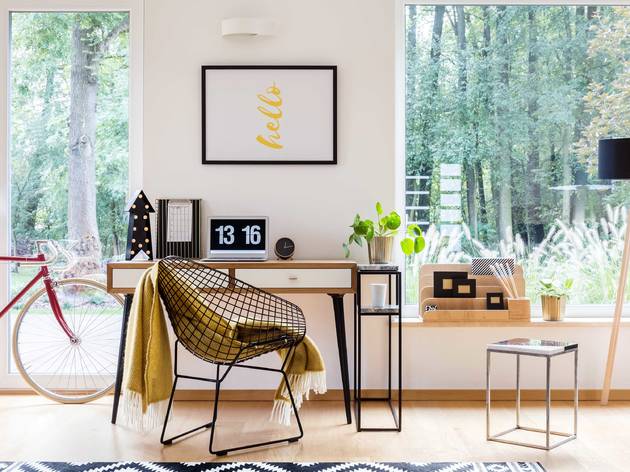 Home office decor ideas: See these envy-inducing workspaces
Working from your abode? Check out these home office decor ideas and get inspired to spruce up your space.
Unfortunately, the equation you plus laptop plus couch plus snacks doesn't equal an inspiring place to work. So if you're toiling away from home, why not make your workspace, you know, a bit stylish? We've scoured Instagram to come up with the following cool spaces that we'd love to work in ourselves, which are set everywhere from the California desert to a brownstone in Prospect Heights. Consider it a little home office decor tutorial that you can steal from liberally. Looking for some sweet at-home activities after you clock out? Check out these online party games, easy cocktail recipes and workout apps.

RECOMMENDED: 80 things to do when you're stuck at home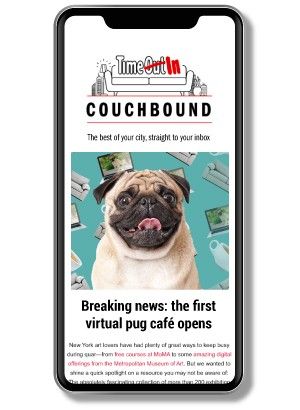 An email you'll actually love
Sign up to our Couchbound newsletter and bring the city to your sofa
Subscribe now
Check out these stylish home offices for…
1. Pops of color and plant life
There's a nice simplicity and easygoing energy going on here, in which each item seems handpicked but not forced or too cutesy.
2. A tasteful writer's room in Phoenicia, New York
This great scribe for The New Yorker also has a refined retro aesthetic that we're digging (and a cute cat to boot).
View this post on Instagram
4. A small space done right
Here's an example of how to make an otherwise cramped office look pretty darn amazing.
5. The perfect desert backdrop in Joshua Tree
Okay, so this makeshift outdoor office in California isn't really about decor—but just look at that sweet, sweet setting, people. (The Joshua Tree House has a buch of great interior design ideas, too.)
6. Creative organizing and thrifty finds
This one gets bonus points for the awesome use of that pegboard.
7. A Brooklyn brownstone for bookworms
The antique desk is lovely, but we're particularly feeling that high-ceiling shelving.
View this post on Instagram
Watch to catch a gig tonight?
Check out these awesome sets from your couch.