Heads up! We're working hard to be accurate – but these are unusual times, so please always check before heading out.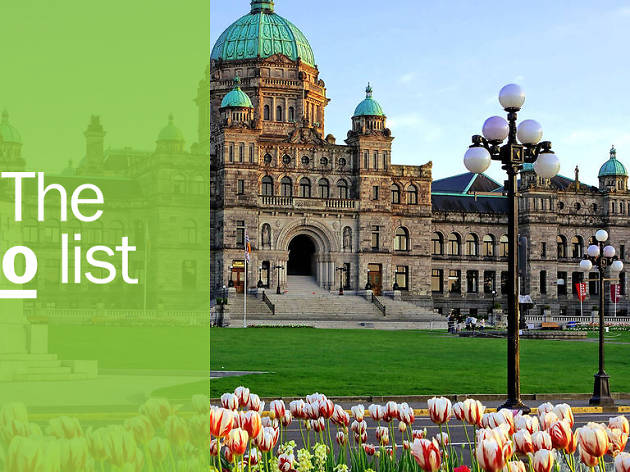 11 really fun things to do in Victoria
Referred to as the City of Gardens, there are oh-so-many fun things to do in Victoria, you'll never want to leave.
A pocket-sized combination of Seattle and Vancouver, Victoria is a dash of Jolly Olde England washed with westcoast flair and we're all for it. Situated on the southern tip of the 460-kilometer long Vancouver Island, this community of about 350,000 is a scenic float or flight over on one of the many scheduled ferry and flight services in the area. Yes, you can take a day trip here but a longer stay will yield plenty of pleasant distractions, affording you the chance to properly experience all the very best things to do in Victoria, from a visit to manicured parks and excellent brewpubs to national historic sites and, of course, a lot of eating within the best restaurants in town.
For reasons made apparent upon your arrival (and that will make you never want to leave), the town is also known as the City of Gardens. What are you waiting for? It's time to run to Victoria!
Done something on this list and loved it? Share it with the hashtag #TimeOutDoList and tag @TimeOutEverywhere.
Find out more about how Time Out selects the very best things to do all over the world.
Best things to do in Victoria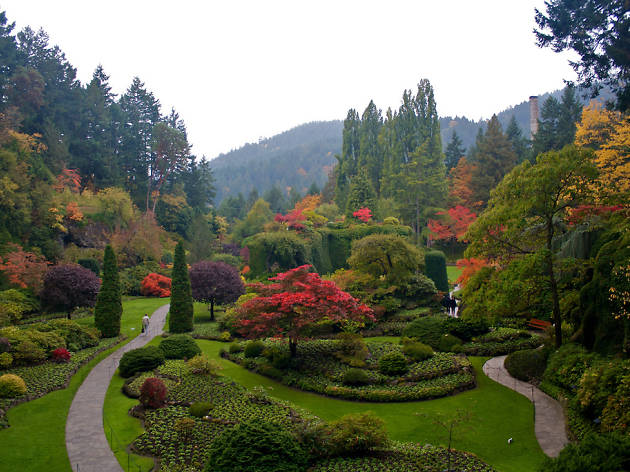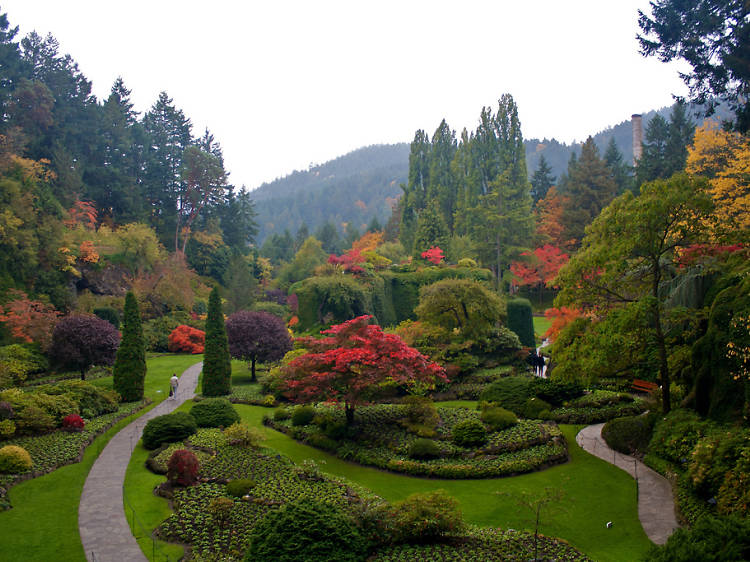 Photograph: Courtesy CC/Flickr/Corin Garnett-Law
What is it: This is Victoria's most famous tourist destination, with 55 acres of pristine manicured floral displays and a zillion selfie opportunities. February and March come along with daffodils, tulips and hyacinths; summer is a riot of showy annuals; and winter brings along with it holiday lights and a skating rink. A warning: this is not a destination for the seasonally allergic.
Why go: Fireworks, live music performances and picnic-friendly lawns provide a reason to stay beyond sundown (bring a coat or warm sweater, even in the summer), when the lit-up Japanese garden and illuminated Quarry Fountain turn the atmosphere into pure romance.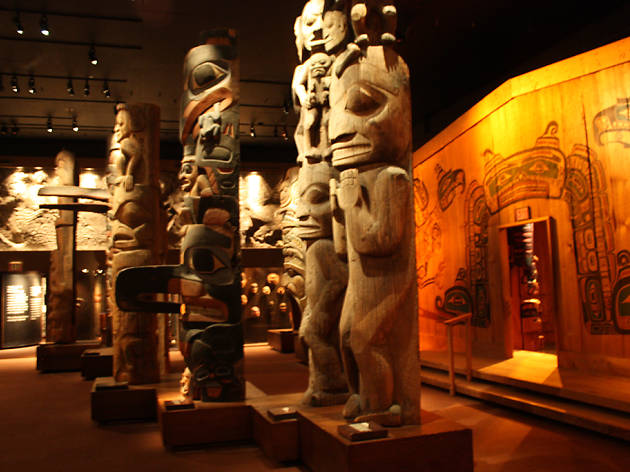 Photograph: Courtesy CC/Flickr/Meg J
What is it: Get lost in immersive, interactive documentation of British Columbia's natural and social history. Life-sized walk-through re-creations of a gold rush-era town and a first nations longhouse take you to other worlds and other times, while traveling exhibits show the grandeur of Egypt, the Titanic and other collections of artifacts from world events. The three-story IMAX theater screens documentaries every hour on the hour.
Why go: If you can't get to the actual woods, the coastal rainforest display here is the next best thing. The sailing ship recreation is almost lifelike enough to induce seasickness and the historic artifacts from BC's indigenous people are displayed with respect.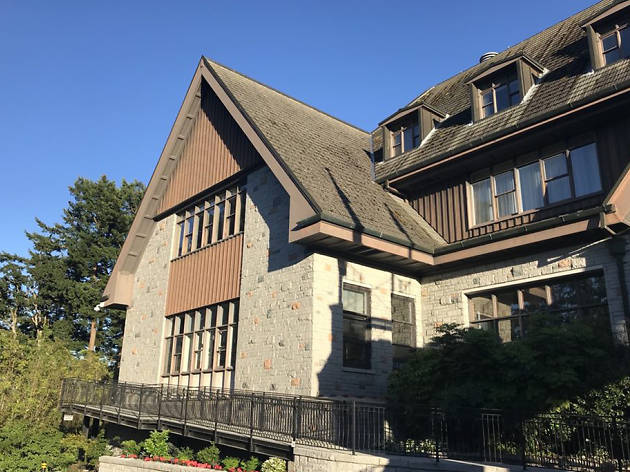 Photograph: Courtesy Yelp/Alejandro R.
What is it: Home of the province's Lieutenant Governor, this is where royals like Kate and William stay when they visit. The public is rarely allowed into the house itself, but everyone is welcome to stroll the extensive, well-manicured grounds that include massive rhododendrons and a walking trail through a rare Garry oak forest where you're likely to spot roaming deers.
Why go: The admission is free and the grounds, sparsely populated, are open dawn to dusk. This is a great alternative to busier Beacon Hill Park. A reasonably priced tea room (open during the summer only) beats fancier high teas—hands down.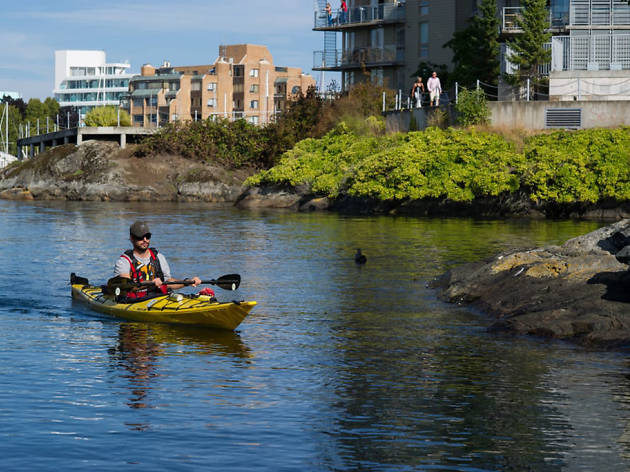 Photograph: Courtesy Yelp/Fisherman's Wharf
What is it: This is Victoria's working harbor marina, home to fishing boats, motor boats and the occasional off-duty yacht, as well as an eclectic locals-only float home village best viewed from the picnic tables by a range of wharfside food stands. Shoreside, a unique park showcases one of the city's key natural resources: rainwater.
Why go: Locals and visitors alike gather here for fish and chips, fresh sushi and fish tacos next to the boats that caught 'em. Can't get seafood much fresher.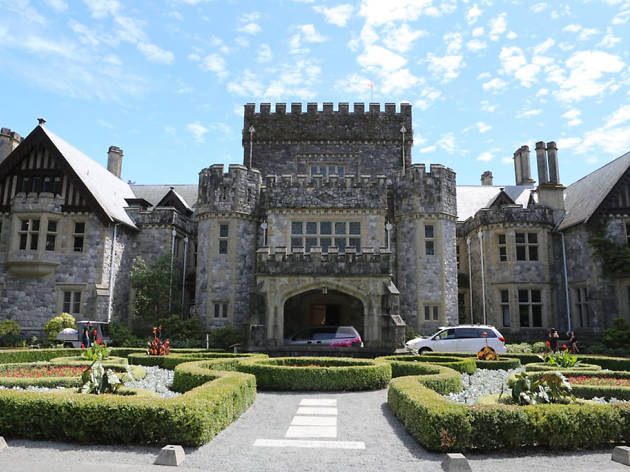 Photograph: Courtesy Yelp/Charles C.
What is it: A national historic site on the seaside grounds of Royal Roads University, this spectacular castle will be familiar to fans of X-Men films. Designed by Samuel Maclure, who's responsible for many of Victoria's grandest buildings, completed this one in 1908 and it is the grandest one of them all. It was commissioned by James Dunsmuir, a coal baron whose father Robert Dunsmuir must have inspired him by building the equally impressive Craigdarroch Castle, closer to downtown.
Why go: Snap photos in front of Professor Xaver's School for Gifted Youngsters or enroll in an actual graduate degree program. The grounds include a massive garden, with Italian- and Japanese-inspired gardens open daily to the public for a small fee.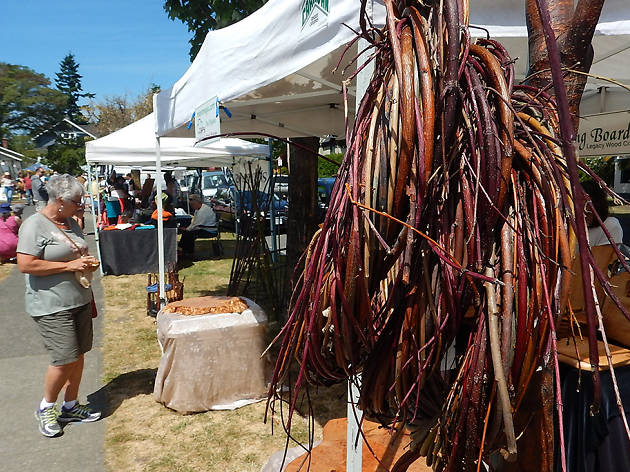 Photograph: Courtesy CC/Flickr/Blake Handley
What is it: For more than 30 years, this annual street festival of local art has taken over 16 blocks of Moss Street, between the Art Gallery of Greater Victoria and scenic Dallas Road. Famous and emerging local painters, potters and printmakers set up their plein air studios for day-long demonstrations of their artmaking prowess, capped off with an evening beer garden and dance.
Why go: You might meet the artist who will be the next big thing. The area's residents also kick in with yard sales, lemonade stands and buskers, while the Moss Street Saturday Market is a perfect midway point for fresh produce, coffee and mini-donuts. The Art Gallery itself is worth a visit, home to rotating exhibits and permanent collections of west coast and Asian art.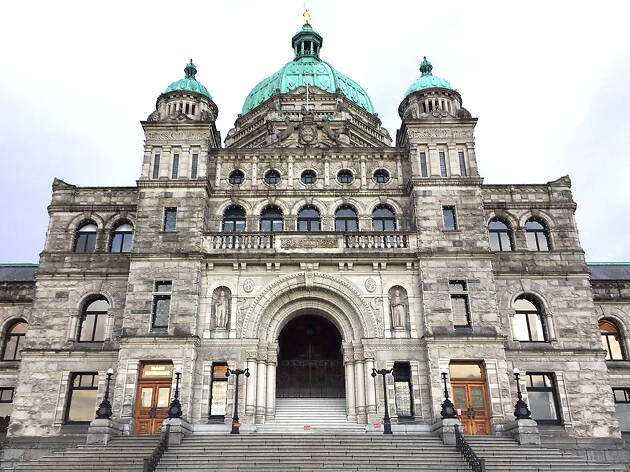 Photograph: Courtesy Yelp/Andrew D.
7. Parliamentary Dining Room
What is it: Visit the cafeteria that serves the province's elected representatives and the minions who serve them. Located in the basement of the legislature buildings, the dining room is open to the public on weekdays, with hours and busy times depending on whether the government is in session. Rub elbows with politicians and reporters while enjoying a range of local and seasonal lunches.
Why go: Government subsidies keep the prices low and the menu features steaks, seafoods and salads served in white-table-clothed grandeur. No booze, though—this is a workplace, after all.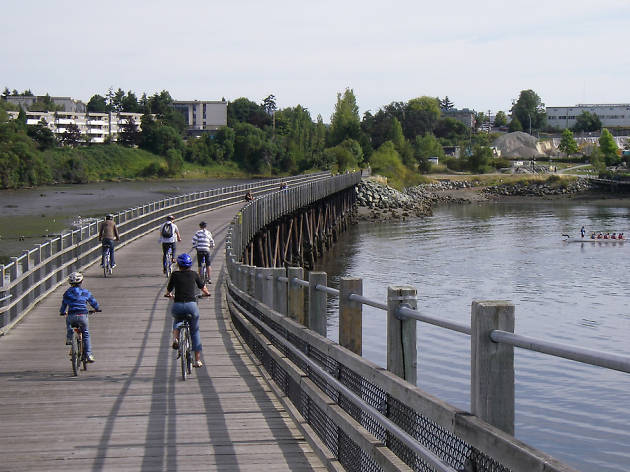 Photograph: Courtesy CC/Flickr/Harold
What is it: A 60-kilometer paved trail that links Sidney on the Saanich Peninsula to downtown and Sooke on the west coast. Named after the logging train that once ran the route, it's a popular commute for cyclists, strollers, rollerbladers and even horseback riders.
Why go: See Victoria's backyards and nature areas, cross highways and waterways, and get some fresh air along the way. It's an easy, safe bike ride—pick up a green and white app-rental Ubicycle anywhere around town and make a day of it.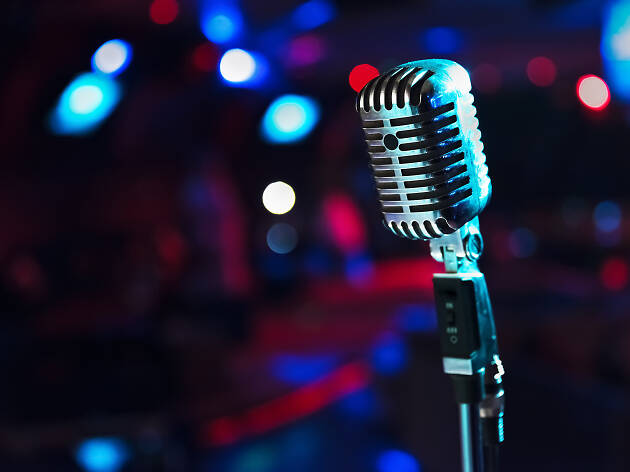 Photograph: Shutterstock
What is it: A Prohibition era-inspired weekly music event complete with cocktails, vintage movies and a live swing band, held at the city's most diversity-friendly club. Occasional performances by local dance troupes and guest appearances from visiting musicians ensure a different experience each week.
Why go: Watch—or join in with—a flock of enthusiastic swing dancers enjoying lindy hop, Charleston and Balboa. Your $10 cover includes a drink: try the evening's handcrafted signature cocktail or the homemade kombucha for a non-alcoholic buzz.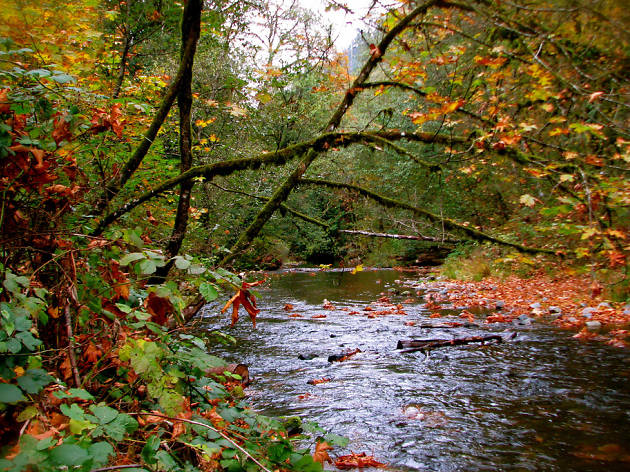 Photograph: Courtesy CC/Flickr/Jeff Gunn
10. Goldstream Nature House
What is it: Every September through November, salmon return from the ocean to the shallows of Goldstream river to mate and promptly die. Seeing a bunch of dead fish might sound like a stinker of an afternoon (literally), but the interactive displays at the Goldstream Nature House will quickly illustrate the wonder of Canada's favourite food fish.
Why go: It's an easy hike along the river and observation areas within the Goldstream Nature House let you spot the animals that feast on the dying salmon—namely bears and more bald eagles than you might see in a month on the continental United States.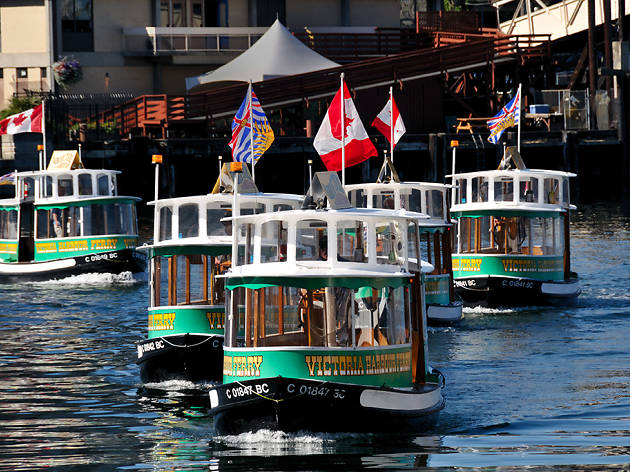 Photograph: Courtesy CC/Flickr/John Samuel
What is it: Every Sunday morning during the summer months, five of Victoria's yellow "pickle boat" harbor ferries take time off from their passenger-conveying duties to perform a choreographed "ballet" in the city's inner harbour.
Why go: After watching giant-sized bathtub toys perform their own musical ride, hop on one for a waterborne pub crawl, a scenic tour up the Gorge or just a quick way to get back to the float plane docks.
Hungry for the best restaurants in Victoria?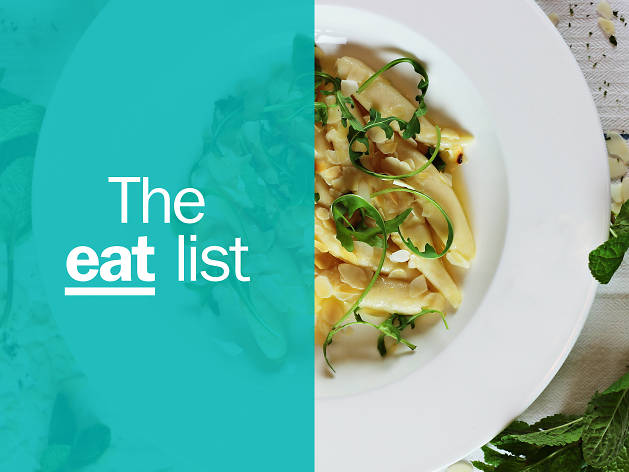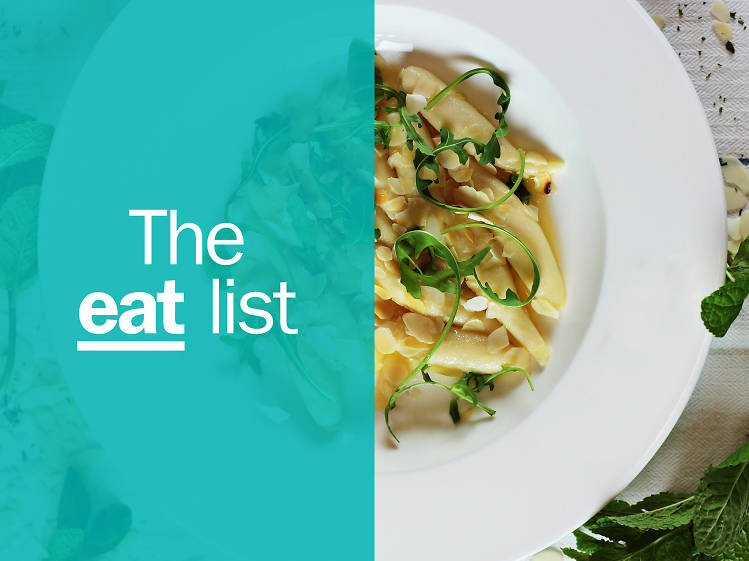 From traditional favourites like fish and chips to high-end fusion featuring Humboldt squid and nettle foam, dining in Victoria reflects the kind of commitment to fresh, local and sustainable food that's pretty much a lifestyle around these parts.