The 7 best Washington, DC clubs
Where's the party? Chances are at one of these reliably rocking DC clubs where top local and international DJs provide the beat.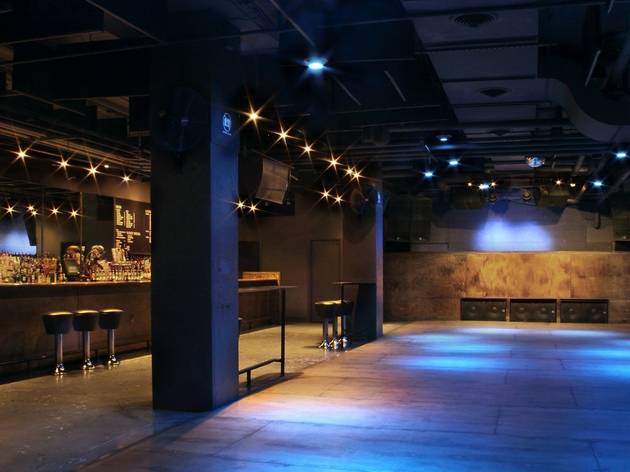 If you're looking for a place to move your feet after dark, there are DC clubs to suit all tastes, and many also offer live music. Popular dance destinations include H Street, Northeast's Rock & Roll Hotel and Little Miss Whiskey's Golden Dollar (the latter is famous for its alcohol-spiked slushies). LGBT revelers head to Town Danceboutique, which offers drag shows downstairs and a large dance floor upstairs. For more nightlife ideas, check out our list of the best bars in DC.
Best clubs in Washington, DC
Once a tiny art-scene dive on F Street, renowned for its heat (and smell), the 9:30 relocated in 1996. It now boasts state-of-the-art sound and ventilation, as well as a healthy slate of microbrews. A few long-lived (or reunited) punk and post-punk bands have played both incarnations, among them Wire, the Feelies and Mission of Burma, but these days you're as likely to see George Clinton, Jane's Addiction, Andrew Bird, the Magnetic Fields, Snoop Dogg, Patti Smith or the Walkmen, and Adele has performed here too. The open floor and balcony layout is supposed to guarantee unrestricted viewing of the stage from anywhere in the club, and for the most part it succeeds. However, arriving early, scoping out the best vantage point and then standing your ground for the rest of the night is the best way to ensure a good view.
Read more
The crowd is West African and African-American but everyone's welcome to get lost in the sway. The Ghanaian menu is reason alone to visit, but arrive after 10pm and it's standing room only: be prepared to dance with whoever's next to you. Nightly bands play reggae, soca and funk.
Read more
Love it or hate it, ESL remains the city's trendiest and most exclusive lounge, widely renowned (or notorious) for its strict door policy. Should your attire (or your connections) please the notoriously fickle doormen and you're granted entrance through the unmarked wooden door, you'll find hipsters mingling and dancing to live jazz or down-tempo electronic music spun by the city's best DJs.
Read more
Latin dance-lovers come here to drink mojitos and get sweaty to a live band. Three stories of music inspire dancers from all nationalities and all levels of proficiency to grab a stranger's hand and get swinging. Expect live merengue, salsa, and bachata on the top floor, and crowded dance rooms with fans going at full blast.
Read more
This bare-bones basement club, which emphasizes music over luxury, arrived just in time for the economic downturn. The vibe is closer to a rock club than a "bottle service" lounge, and rock bands perform live. But the club's founders, local DJs Will Eastman and Jesse Tittsworth, built the room for dancing: the 1,200sq ft hardwood dancefloor floats on a cork foundation, and the 20,000-watt sound system is modeled on those in top London clubs. Recent guest DJs include Simian Mobile Disco, Tensnake, Richie Hawtin and Amon Tobin. Ages 18 and over.
Read more
Comfy, funky and groovy, the Velvet Lounge is a popular, divey kind of place to stop off for a drink. Often the province of local bands and DJs—and their friends whooping them on from the audience—the Lounge also books indie-rockers from far outside the Beltway, including such cult acts as Damo Suzuki and the Homosexuals. The place still has the feel of a neighborhood bar that just happens to have a small stage upstairs. A good place to drop in after attending a show at the nearby 9:30 Club.
Read more