101 things to do in London: east London
Discover our pick of things to do in east London and go mingle with the best of London's East End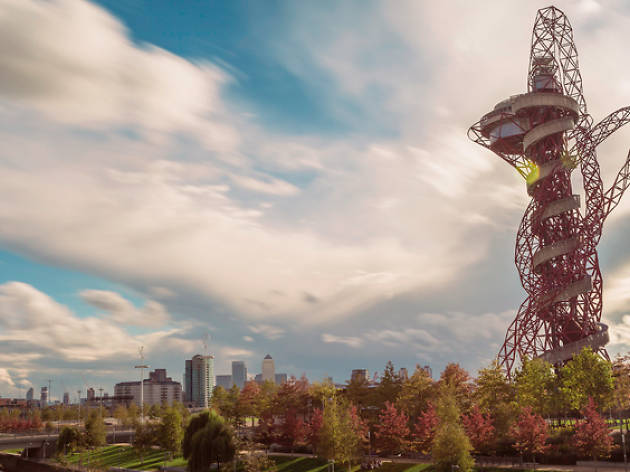 Scanning our selection of things to do in east London, it's immediately clear that the East End – more than anywhere else in London – is an irresistible mix of old and new. On one hand, it's home to a flower market established way back in 1869 and, on the other, it's where you can slide down a work of art, traverse the Thames at a great height, be an animal at one of the top city farms in London and dive into the best pop-ups and club nights in town. Cast your Shoreditch assumptions aside, and go explore the best bits that east London has to offer.
RECOMMENDED: 101 things to do in London
The best things to do in east London
How many things have you done?
Living in London, it's amazing how many things we never quite get around to doing. See how many of the entries on our 101 things to do in London list you've actually seen and done...
Read more
Whether you've lived here all your life or you've just arrived at Heathrow, we're all spoilt for brilliant things to do in London. From picture-postcard attractions to hotspots in odd spots, by day and night, from art to wildlife, there are, in fact, many more than 101 things to do in London.
Read more
Sponsored listing
Le Vieux Comptoir
Francophiles thanks to France's food and drink might quite like this Marylebone venue. It's a wine bar, wine shop, restaurant, deli and grocery, with everything sourced from French producers. Even the coffee and tea comes from France.  The dining menu includes a daily terrine, escargots, two types of foie gras, confit de canard, beef tartare and a selection of French salads and omelettes. Seafood comes from the île d'Yeu, and charcuterie and cheese from farms in Lyon, Savoie and the French Basque Country.   Each of the wines on the all-French list is available by the 125ml or 250ml glass, alongside Champagnes and other French sparkling wines. And if you can't wait to try your bottle bought from the cellar? They'll let you drink it on-site for a £10 corkage. Bar nibbles (Provence olives, bread and butter, charcuterie and cheese) are available at the bar, too. Keep an eye out for wine tastings, grower showcases and other special events.