101 things to do in London
Discover the city with our list of the very best things to do and things to see in London, for visitors and locals alike. From lunch-hour wonders to full-blown days out, this is your ultimate London checklist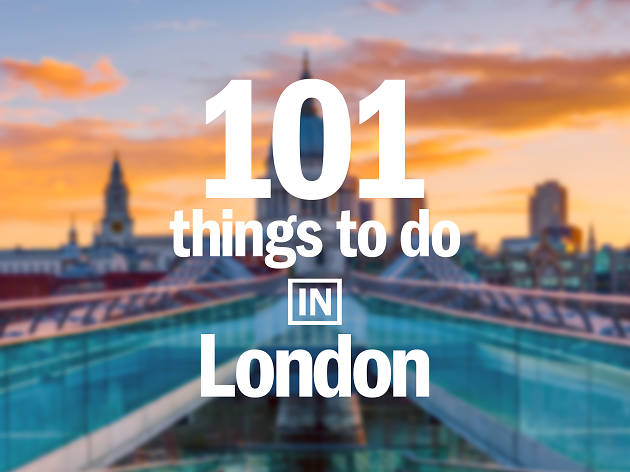 By

Things To Do Editors
|
We're completely spoilt for brilliant things to do in London. From iconic attractions to secret spots, by day and by night, there are actually so many more than 101 things to do in London. But we think this list (updated for 2018 and always hotly debated in the Time Out office) is a good place to start.
Whether you've lived here all your life or just touched down at the airport (if so, check out our best hotels list), our city checklist will help you find something new at London's landmarks, get a taste for the West End even when you can't get a ticket for a show, travel the world through a hundred amazing cuisines, and discover new parts of town you've never even heard of before. Got the energy to go beyond 101, check out secret London, our favourite London attractions or see what's happening right now in our London events calendar.
By Ellie Walker-Arnott, Katie McCabe, Phoebe Trimingham, Laura Lee Davies, Oliver Keens, Kitty Drake, Tom Howells, James Manning, Grace Allen, Nick Thompson and Katherine Lovage.
The best things to do in London