Shoreditch area guide
Discover the best things to do, see, eat and drink in London's Shoreditch, from indie shops to tasty street food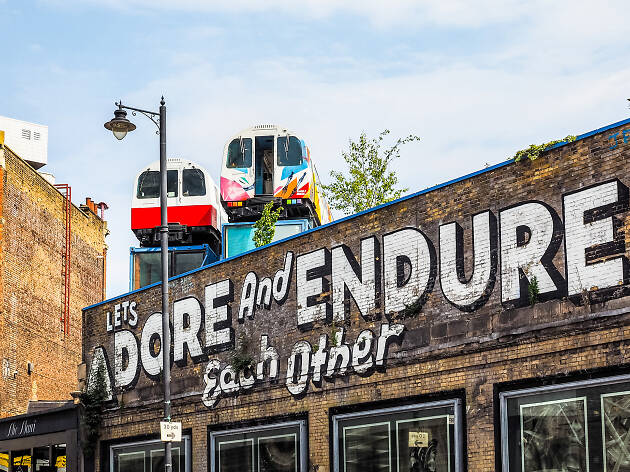 Some say Shoreditch has had its day, that London's trendy brigade have moved on. If you go to
Brick Lane Market
, though, it doesn't look that way. The weird and wonderfully dressed hordes keep coming to the rough triangle made up by Old Street, Great Eastern Street and Shoreditch High Street, packing into
ramshackle bars
and
independent shops
.
Whether you're purchasing a few succulents from
Columbia Road Flower Market
, being entertained at the creative space
Rich Mix
, or sampling cultural delicacies from a nearby
street food
pop-up, there will always be something new to try in this busy corner of East London. D
espite the spread of affluence, much of the area maintains its original gritty, urban edge; many of the walls and shop fronts are plastered with graffiti. Of course, for many the grime is all part of the appeal – if you want a big garden and posh schools, move to Muswell Hill.
Watch our video below for our picks of the best things to do in this east London borough…
RECOMMENDED: London by area