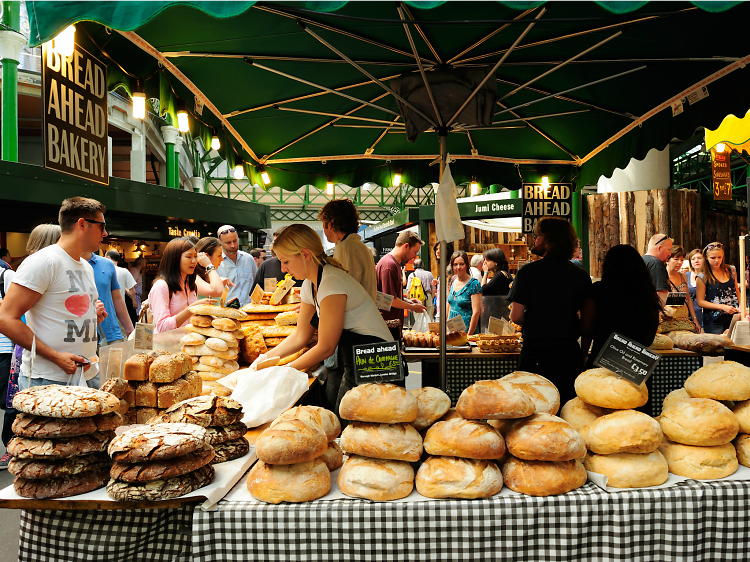 1.

Wander around one of London's best markets
After a quintessential Sunday activity? You need look no further than a relaxed market stroll. From colourful bric-a-brac and vintage dresses to street food and fresh groceries, the pleasure is in the browsing (and the sampling and spending).
If you're a fan of Borough Market but can't face the weekend crowds, amble over to the nearby Maltby Street Market for plenty more scrumptious dishes and delicious gourmet street food from all corners of the earth. If you're after local produce, Blackheath Farmers' Market boasts all the jams and cheeses you could ever want. Or if you're looking to barter for some antique bits and bobs, Northcote Road Antiques Market starts at noon, allowing for that much-needed Sunday morning lie-in.