Things to do in London this Sunday
Forget about your day of rest with our tips for what to do this Sunday in London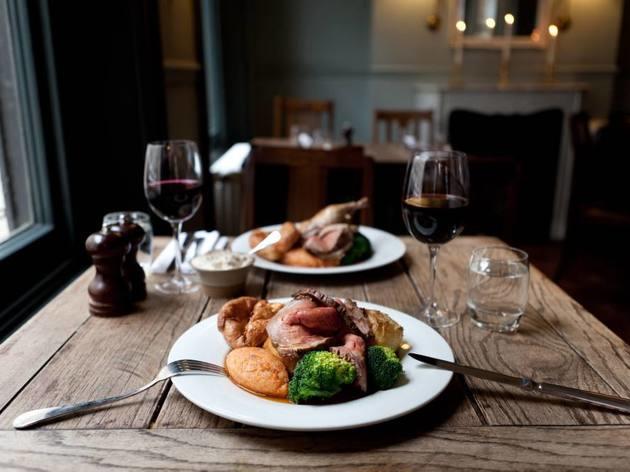 Finish your weekend in style with our guide to the best entertainment, events and places to go in London this Sunday, featuring an array of fantastic ideas that show the city at its best on this day of rest.
RECOMMENDED: Find more things to do in London this weekend
1
Go on a floral safari through the poshest part of town during the Chelsea Flower Show. Take a free rickshaw ride to spot lifesize floral animal sculptures and bestial topiary across the chichi streets of Sloane Square.
Read more
3
Party like an Andalusian with beer, tapas and flamenco sessions at this colourful attempt to recreate a Spanish-style feria by the Thames.
Read more
4
Venues large and small in the Bankside area, host this arts and music festival, featuring an artist-designed bumper car arena, a classroom of 20 robot pupils, a giant drop-in confessions box a slap stick sports day at Borough Market and 'Alice in Wonderland' themed pop-up opera.
Read more
5
See a curated selection of 100 designer pieces sold at Heal's from the 1950s to the present day to mark the 100th birthday of the Mansard Gallery within the store, with Scandi furniture and Art Deco items priced anywhere from £7 to £14,000.
Read more
Newcomer Florence Pugh is tough and terrific as a Victorian-era teenager married off to a rich landowner's son
Read more
This powerful low-budget British indie marks the arrival of an impressive new directing talent
Read more
Gemma Arterton is on forceful form in this surprisingly tough tale of Britain's WW2 film industry
Read more
Show more
See all films now showing in cinemas
Find things to do any day of the week
London is a treasure trove of brilliant activities and days out worth boasting about. Whether you live and work in the capital or you're planning a holiday, there's loads of ways to fill a free day with fun.
Read more
Quiet week ahead? Not anymore. Get a load of this week's ten biggest happenings and you'll be begging for a night off by Sunday.
Read more
Sponsored listing
100 Wardour St Restaurant & Club
With prices per square foot in Soho reaching ever more ludicrous heights, the D&D restaurant group (owners of 26 other prime spots in London) has turned its cavernous holding on Wardour Street into a high-end restaurant/bar/lounge/music club aimed squarely at well-heeled media types. No one's going to miss mock-Cuban venue Floridita that was here before, though this big-but-slightly-bland replacement feels like a slightly missed opportunity to do something really exciting. After all, the site was once home to London's rock 'n' roll mecca, the Marquee Club. The basement area, now 100 Wardour's 'Restaurant & Club', still has a stage for live music. It was loungey jazz on our visit, though the programme stretches to pop and electro (all unknown artists). The extensive menu has an intercontinental flavour, from decent robata-grilled skewers (baby octopus, grilled corn-on-the-cob) to a crisp-skinned salmon with sweet harissa potatoes that was downright delicious. The kitchen puts care into the little things: top marks for a side of pak choi garnished with subtle lemon and chilli. As the eye-popping champagne list suggests, this a place for belt-busting, diet-destroying client dinners. There was only one veggie option, but a gamut of calorie-stacked desserts. It's all proficient, polished and pleasant, if a bit old-fashioned. And though there are plenty of places in Soho that are more cutting-edge than this, not many of them serve dinner right through to 2am. 100 Wardour Street:
Venue says: "2 courses for £25 or 3 for £30 with wine plus live jazz & pop classics courtesy of The Juke Joints, plus Soho Six cocktails all evening!"