Best and worst of 2013: LGBT New York 2013
A New Yorker helped bring marriage equality to the nation, while hate crimes against queer Gothamites surged. It was a complicated year in LGBT New York
By Ethan LaCroix Mon Dec 30 2013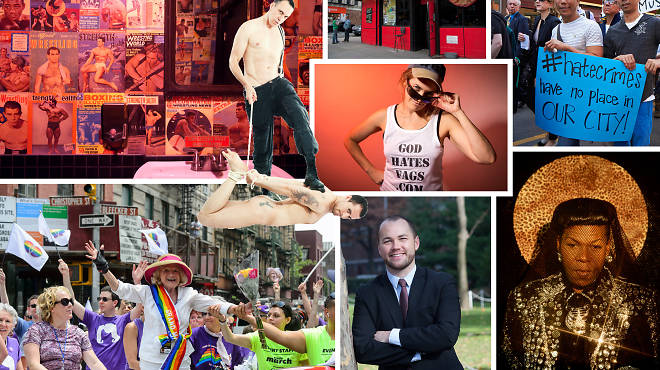 There were plenty of highlights this year in America's gayest city (nice try, San Francisco). New Yorker Edie Windsor was at the center of the case that made
same-sex marriage a federal right
;
LGBT candidates
were highly visible in this year's local election; and
queer nightlife
continued to get more diverse and wonderfully weird. But things were far from perfect. An outbreak of reported
hate crimes
against LGBT people in the city made news in the summer, and a pair of classic Chelsea gay bars
closed
, signaling the slow demise of what was recently the world's most famous gayborhood. Still, there were decidedly been more steps forward than back for the LGBT community in NYC and beyond in 2013, so here's looking forward to a fabulous and queer 2014.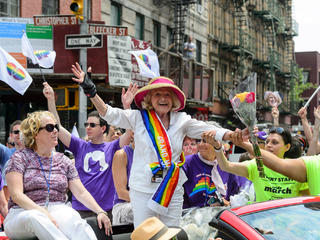 Edith Windsor Photograph: Filip Wolak
Best hometown hero: Edith Windsor
Edie Windsor became one of the most important figures in American LGBT history when she appeared at the center of United States v. Windsor, the Supreme Court case that overturned the Defense of Marriage Act, vastly extending the rights of LGBT people in the U.S., and making an overnight star of the octogenarian New Yorker. On the day the decision was announced, she headed to Stonewall to join an impromptu celebration; later in the month she served as a grand marshal in the annual LGBT Pride March. As the year drew to a close, she made the short list for Time's Person of the Year, and like the true New Yorker that she is, she shows no signs of slowing down. Catch her at the 92nd Street Y along with her lawyer, Roberta Kaplan, on January 7.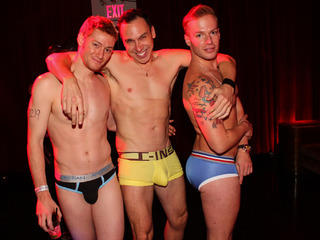 Daniel Nardicio (center) at the World's Largest Underwear Party Photograph: Grace Chu
Best highbrow-lowbrow impresario: Daniel Nardicio
Daniel Nardicio built his reputation in NYC throwing some of the raunchiest gay parties in town, from packed anything-goes grope-fests at the Cock to weekly underwear shindigs on Fire Island. Over the last few years, though, Nardicio has gotten downright classy, producing respectable cabaret and burlesque events. He kicked off 2013 by bringing musical-theater legends Alan Cumming and Liza Minnelli together onstage at Town Hall, and in 2014 he goes even further into the downtown and uptown stratospheres when he pairs Carol Channing and Justin Vivian Bond at that storied venue. But the city's most reliably sleazy (in a good way) nightlife scenester definitely hasn't taken a full-time prudish turn. Just last month he revived his Thanksgiving Eve underwear, and he'll kick off the New Year with his annual shenanigan-packed Masked Ball.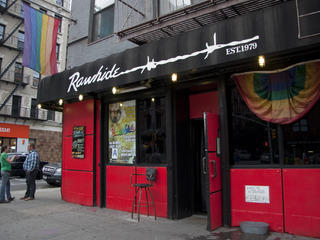 Rawhide Photograph: Jonathan Aprea
Saddest gayborhood losses: Rawhide and Splash
Two polar-opposite gay drinkeries in Chelsea—dance club Splash and hard-core dive Rawhide—shuttered for good this year. Both of these venues were throwbacks to bygone eras—the buff-and-waxed '90s and the raunchy '70s, respectively—which was part of their charm, and made them seem somehow immortal as the neighborhood rapidly evolved around them. Rawhide was one of the longest-operating bars in Chelsea (gay or otherwise) and Splash was one of the first pioneers in what would become the city's gayest gayborhood, helping Chelsea define the gay aesthetic not just here, but all over the country. Even though many New Yorkers hadn't set foot in either of these venues since their heyday, the city is a little more boring (and less queer) for their loss.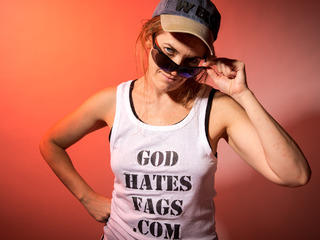 Erin Markey as Shirley Phelps-Roper in God Hates this Show Photograph: John Keon
Best satire (which was only barely satire): God Hates This Show: Shirley Phelps-Roper in Concert, Live from Hell
If you can get past how completely terrifying, repulsive and evil it is, the antigay hate group Westboro Baptist Church is pretty hilarious. Writer-director John J. Caswell Jr.'s musical, which imagines Westboro spokesmonster Shirley Phelps-Roper performing a cabaret in Hades, is brilliant in its simplicity—it's built around actual pop-song parodies posted from Westboro's website. And it was even more brilliant in its casting. Downtown star Erin Markey was typically ferocious, fearless and hilarious in channeling the disgusting hatemonger, accompanied by delightfully droll demonic backup singers and dancers. The only downside was that the show's October run at HERE was all too brief; here's hoping for a deliciously blasphemous revival in 2014.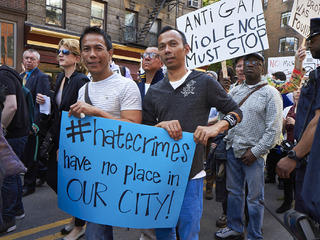 March and Rally Against Hate Violence Photograph: Jena Cumbo
Worst news for LGBT New Yorkers: Hate crimes increase
This was a banner year for LGBT equality, but all was not well in gay New York. A series of violent crimes throughout the city made the news several times this year. The community decided to fight back and speak out after the hateful murder of a Brooklyn man, Mark Carson, in Greenwich Village in May. Shocked and angered that such a thing could happen in the heart of the birthplace of the modern gay-rights movement, New Yorkers headed to the scene of the crime for an impromptu vigil the night after Carson was shot; a few days later, people from all over the city took to the streets during a massive march through the Village (future mayor Bill de Blasio was among the participants). The protest made hate crimes against LGBT New Yorkers front-page news, but there's still much work to be done: Two more attacks on gay men in lower Manhattan were reported just hours after the march, and at the end of this year, the number of reported hate crimes against queer New Yorkers will likely be double what it was in 2012.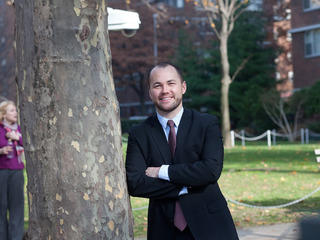 Corey Johnson Photograph: Courtesy the Corey Johnson campaign
Best local political development: The City Council goes gay
It's virtually impossible to be a successful local politician in New York without supporting LGBT rights—even Republican mayoral contender Joe Lhota was a vocal supporter of marriage equality. This year, though, it seemed that actually being gay could be an advantage. City Council Speaker Christine Quinn lost to Bill de Blasio in the Democratic primary, but that pretty clearly had much more to do with her perceived allegiance to the increasingly unpopular current mayor than it did with her sexual orientation. Quinn's successor on the City Council, Corey Johnson, is also openly gay, as were several other new Council members this year—including Brooklyn's first gay representative, Carlos Menchaca.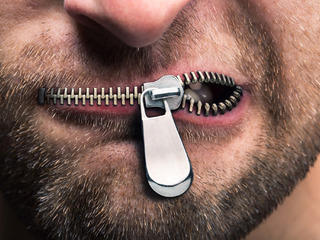 Best linguistic development:The f-word is off the table—for straight people
In November, Eminem defended using the word faggot on his wildly successful single "Rap God." Weirdly, the eternally adolescent rapper (and gay-marriage supporter!) seemed to have his heart in the right place—though his logic definitely was not—when he insisted that he was using the word as a generic pejorative, and not as an attack on gay people. Dozens of opinion pieces, blog entries and drunken rants ensued, and the point finally seems to be getting across: Straight people don't get to use that word—period. It's dialogue that couldn't have happened on this scale just a few years ago, and the queer community owes the wrongheaded Mr. Mathers thanks for (very unintentionally) starting this vital conversation.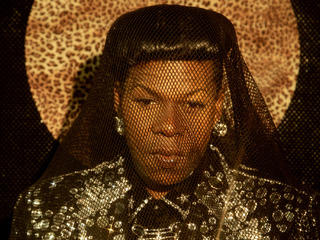 Big Freedia Photograph: Barron Claiborne
Best local showcase for queer hip-hop: The Afropunk Fest
The massively popular annual Afropunk Fest in Fort Greene is not a gay—or even mostly gay—event, but some of the biggest stars at this year's edition were queer, including Big Freedia, Le1f and Mykki Blanco. These LGBT artists, along with the similarly inclined artist-musician Zebra Katz and bisexual viral sensation Azealia Banks (who, by the way, also ignited the blogosphere when she tossed the f-word around this year), are rapidly raising the visibility of queer people in hip-hop in New York. Next up: the rest of the world.
---
Final grade: B- 2013 was a historic year for gay rights and queer visibility, but a shocking outbreak of violent crimes against LGBT people in NYC was a sobering reminder that we've still got a long way to go.
---
You might also like
---
Gay & Lesbian events calendar
Hedwig and the Angry Inch. Belasco Theatre (see Br...

JD Samson's beloved weekly tea dance features a fr...

In an ambitious exhibit that's as sexy as it is ed...
19

more events »