Halloween in New York 2012: Events, activities, costume stores and more
Don't freak out—use our guide to Halloween in New York to find best Halloween events, costumes and things to do to celebrate October 31.
By Time Out editors Mon Sep 24 2012
Many Halloween events and activities may be canceled because of Hurricane Sandy's aftermath. It's a good idea to call ahead before setting out.
Webster Hell Photograph: The Drunken Photographer
Halloween in New York can be scary: the costume judgments at the Halloween events, the booze-fueled blackouts, the overwhelming number of things to do in NYC this Halloween, working out the etiquette of at what stage of the party is it appropriate to stick things in a gaping eye hole—total nightmare. On the other hand, it's an excuse to blow off steam (see also: St. Patrick's Day, Cinco de Mayo, weekends), show off that body you've spent hours honing at the gym and gorge on candy in preparation for Thanksgiving face-stuffing. And it's one of the few times of year that New Yorkers shed their inhibitions and offer strangers a warm (borderline-inappropriate) embrace instead of the cold shoulder. So welcome the spirits with open arms, and check out the legion of things to do (if events were cadavers, Halloween would be a veritable plague pit), costume stores and more.
Halloween in New York 2012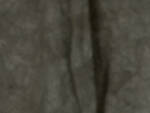 Price band: 3/4
Critics choice
Shien Lee's Dances of Vice crew salute to the dark-tinged whimsy of Edward Gorey.
After tonight's performance of the mindfuck known as Sleep No More, hang around for this sexy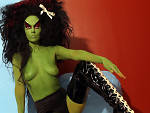 Price band: 2/4
Critics choice
Downtown shock-rock institution the Voluptuous Horror of Karen Black returns for a
Price band: 2/4
Critics choice
Michael T, Benjamin Ickies, Shien Lee and Twig the Wonderkid present a Halloween spectacular
More Halloween events
More Halloween in New York coverage
Share your thoughts