The 25 best Tony Awards performances
We choose the top musical numbers from 44 years of Tony telecasts.
By Adam Feldman Thu Jun 2 2011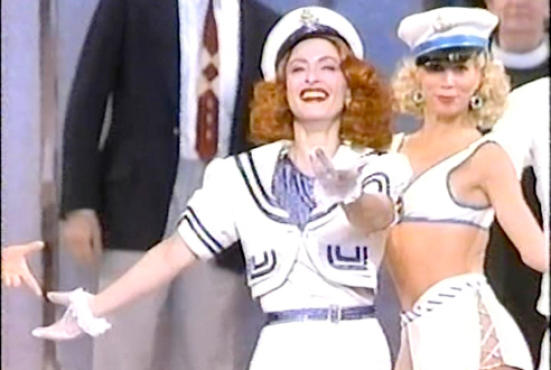 Anything Goes
The Tony Awards are not just a celebration of excellence in Broadway theater, but also a national showcase and public record of performances that are otherwise local and fleeting. The most memorable Tony moments can echo in theater history for years or decades to come. But which are the best of the best? We've surveyed every performance of a nominated musical or musical revival since CBS's first Tony telecast (in 1967), and here's our list of the top 25. Note that we're limiting ourselves to Tony-nominated shows in the years they were nominated; don't look here for special material, musical guests, opening medleys and the like. So without further ado—and steeling yourself for the possibility that some of your favorites didn't make the cut—prepare to be razzle-dazzled by the greatest of the Great White Way. Curtain up!