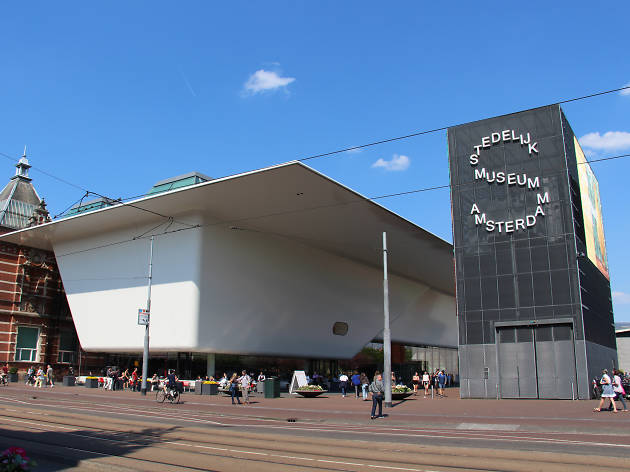 The 12 best art galleries and museums in Amsterdam
Want to get your art on in the Dutch capital? This is our run-down of the best art museums and galleries in Amsterdam
If you're only here for a short stay but want to catch the best of Amsterdam's art scene, head straight for Museumplein. The city's largest square is home to four museums showcasing more Dutch Masters than you can probably handle – plus a healthy dose of modern and contemporary art.
If you've got more time, however, you'll appreciate the chance to discover art across all the city's coolest neighbourhoods, from Russian treasures to movie posters to digital deep dives into the city's past. Many of the best Amsterdam gallery and museum buildings are as fascinating as the art they contain, whether centuries old or cutting-edge examples of contemporary design. Where else can you catch a video art installation in a 15th-century church, then hop on a ferry to a film museum that looks like it belongs in a Bond movie?
As the Netherlands marks the 350th anniversary of Rembrandt's death in 2019, look out for events and exhibitions on his life and work taking place at Amsterdam museums throughout the year.
RECOMMENDED: Full guide to the best things to do in Amsterdam
Best art galleries and museums in Amsterdam
After more solid recommendations?
Here's a challenge – name a European city that's more fun, diverse or simply eclectic than the Dutch capital. Difficult, right? However long you're here for, a packed, personalised cultural schedule can be cobbled together in no time. Museums? Clubs? Outdoor sports? There's no place better.