LGBT Amsterdam – the best gay bars and clubs in the capital
Discover Amsterdam's vibrant lesbian, gay, bisexual and transgender scene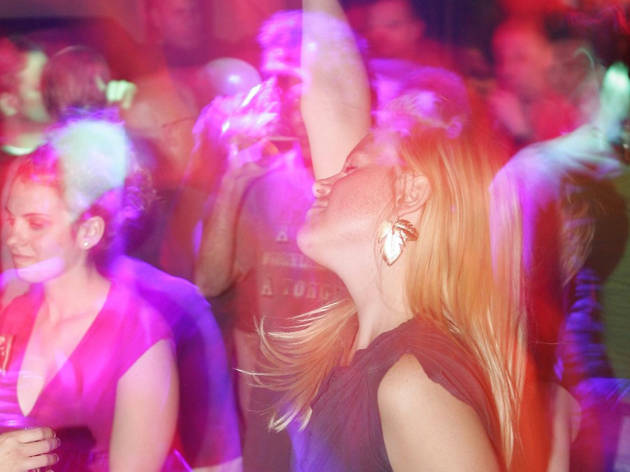 Everyone's gay in Amsterdam, at least according to a recent international advertising campaign. This is, after all, a city that's keen to broadcast its credentials as a haven for liberalism and open-mindedness. And sure enough, Amsterdam has an impressive track record when it comes to gay rights. Homosexuality was decriminalised here in 1811, the first gay bar opened in 1927 (Café Mandje, still open at Zeedijk 63), and one of the first gay rights organisations, the COC Nederland, was founded in Amsterdam in 1946, at a time when much of the world considered homosexuality to be an illness.
Nevertheless, to anyone visiting Amsterdam in the second decade of the 21st century, 'what gay scene?' might be the logical riposte. The Reguliersdwarstraat, once synonymous with the city's gay culture, is arguably a shadow of its 1990s heyday, and the closure of free and easy sex clubs like Warmoesstraat's iconic Cockring has fuelled talk of a 'homorecessie' (gay recession) in the national media. It's not all doom and gloom, though. Business at saucy nightclub Church – established in 2008 – is booming, and elsewhere the habitués of Amsterdam's 'gays-only' districts are increasingly joined at the bar by legions of open-minded 'straights' looking for a fashionably edgy night on the tiles. In other words, wherever Grindr may take you, you're more likely to be turned away for wearing the wrong sneakers than for anything as irrelevant as whom you sleep with.

SEE OUR GUIDE TO LGBT HELP AND SUPPORT IN AMSTERDAM
Amsterdam's best gay bars and clubs
Gay Street stalwart Club Exit has been reborn as mixed Club NYX, named for the Greek Goddess of the Night. Three floors offer distinct vibes – making liberal use of graffiti, glitter and concrete – and a toilet DJ keeps the party going while you wash your hands at a giant pink phallus.
Read more
Cheap, cheerful, tasty, filling. That's what the food is like at this sparkly diner at the back of the thoroughly mixed lesbian and gay lounge. On Wednesday night all burger dinners (a house speciality) cost just €10. Combined with the weekday, two-for-the-price-of-one cocktail happy hour, this is the ideal place to take a cheap date.
Read more
Unveiled 20 years ago, Karin Daan's three-sectioned pink triangle - symbolising past, present and future - was a world first. It's also a place to celebrate and to be proud: on Queen's Day and Pride it gets annexed to the open-air disco and market.
Read more
Lellebel is a tiny drag bar where the cross-dressing clientele provide all the entertainment themselves . Though most people will be found in drag, admirers and friends are welcome and the atmosphere is friendly. Entertainment runs all week: Tuesday is karaoke night, Thursday is salsa and Monday is Whatever You Want, You Get, when the punters themselves are responsible for providing the music.
Read more
This legendary gay club was Amsterdam's first. Opened in 1927 by openly gay local character Bet van Beeren, 't Mandje (or 'the basket') was a popular hangout for the city's LGBT community until it closed its doors in 1982. Just before its later owner (Bet's younger sister, Greet) died, she put the wheels in motion to have the club restored and re-opened – which it was, finally, in 2008, bringing 'the basket' back to its bustling best. Look out for the ties pinned to the ceiling – cut off by Bet to punish naughty behaviour among past patrons.
Read more
Mankind is a quiet locals' place tucked down a side-street near the Rijksmuseum and the antique shops and art galleries of Spiegelstraat. Not just an excellent stop for culture cruisers, this bar also provides delicious sandwiches and a cheap dish of the day. In summer the canal-side patio is perfect to catch some sun, read the international magazines or simply to watch the world go by.
Read more
The Queen's is a fun and attitude-free gay bar with a similarly minded clientele, plus a great view over a canal at the back. It holds regular special nights, with drag acts and DJs. It also hosts parties on King's Day, plus bear nights, football nights (during the cup season), Eurovision Song Contest nights and so on.
Read more
Show more