Bangkok's best new bartenders
The five hottest bartenders behind some of Bangkok best bars
First it was the chefs. Then the baristas. Now it's mixologists that have become the big thing. Really big. We don't know when this all happened, but one day we woke up and learned that bartending competitions were everywhere, that new bars were opening every month, and that mixologists were being called modern-day magicians. Vasachol Quadri, an expert on Bangkok's drinking culture, sips her ways to finding which new bar stars truly deserve the spotlight.
Bangkok's best new mixologists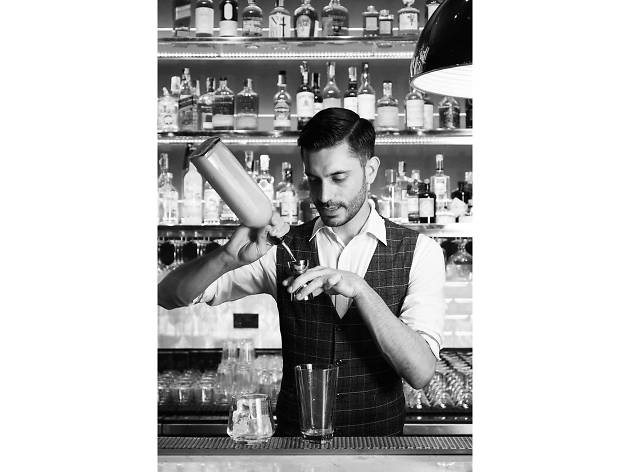 Italian mixologist Michele Montauti has been in Bangkok for a couple of years, working at top-notch cocktail bars like J.Boroski and The Bar at The House on Sathorn. He's recently left the Sathorn establishment to put up own storefront on Pan Road, Silom. Located in front of Opus Italian restaurant, Mikys cocktail bar eases out the formalities with some chat-friendly beats and Michele's elegant list of cocktails. Floral, herbal and refreshing best describe what's on offer. Better yet, just leave the menu alone, pick your favorite poison and let him work his magic.

Most likely to: Bring classy night vibes to Pan Road.

Taste his cocktails at: Miky's. 64 Pan Rd., 0 2637 8368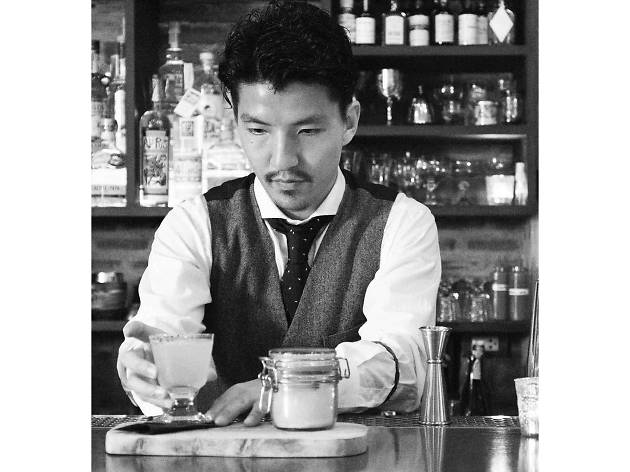 After traveling the world, working behind cocktail bars in Tokyo, London and New York, this Japanese mixologist arrived in Bangkok two years ago to man the bar at swanky Vogue Lounge at Mahanakorn Cube. Earlier this year, Hideyuki had his share of the spotlight as one of the five finalists at the Bacardi Legacy Cocktail Competition where he showcased a punch-inspired, spirits-forward creation. The young mix master, who has left Vogue Lounge, is now having his dream-come-true moment with the opening of his own cocktail joint, Bronx Liquid Parlour, a cozy dimly lit bar in Thonglor Soi 25 that serves customized drinks and more of Hideyuki's progressive cocktails.
Most likely to: Combine Japanese delicacy with a fun approach.
Taste his cocktails at: Bronx Liquid Parlour. 8 Thonglor Soi 25, 0 2036 6071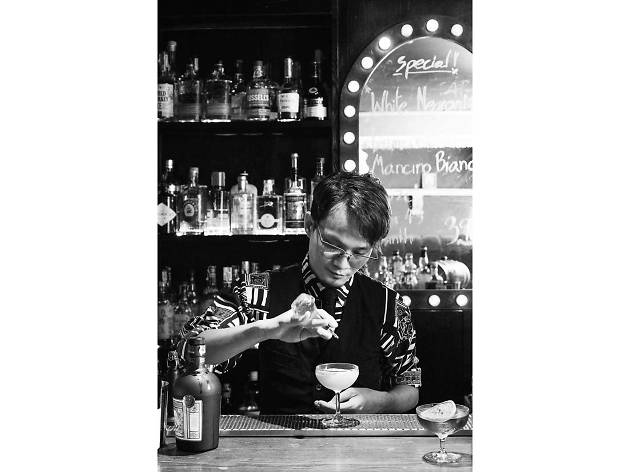 Kitibodee "Gov" Chortubtim, who works behind the bar at Backstage, is perhaps one of the most underrated mixologists in Bangkok. Though we appreciate that he prefers to keep things low-key, his playful cocktails are too good to keep to ourselves. This year, Kitibordee joined Pailin Sujjanit at Diageo World Class 2016 and was one of Thailand's four finalists to compete on the Southeast Asian stage. His entry for the competition, inspired by the Thai snack mieng kum (leaf-wrapped savory tidbit stuffed with dried-shrimp, several herbs and sweet and sour sauce), explains how Kitibodee is capable of turning unique Thai ingredients into a tasty sip.
Most likely to: Amaze you with his unique ingredients.
Taste his cocktails at: Backstage Cocktail Bar. L/F, Playhaus Thonglor, 205/22-23 Thonglor Rd., between Sois 9-11, 06 1519 5891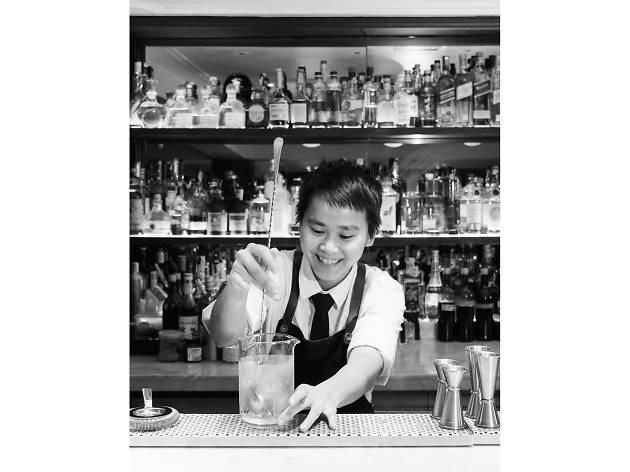 It's not too much to say that 2016 is Pailin "Milk" Sujjanit's year. The 28-year-old female bartender kicked off her career only four years ago but has already impressively won the Best Bartender award at Diageo World Class Southeast Asia in 2016. By the time you read this article, she will be representing Thailand at the global competition in Miami (winners are announced on Oct 3). Outside of competitions, Pailin is behind the vintage classic drinks at Il Fumo as well as a bar manager at Vesper (the cocktail bar ranked number 17 on the list Asia's 50 Best Bars 2016). Pailin's powerful and creative, spirits-driven concoctions are so delicately handled that it's impossible to stop at one drink. She's also a huge fan of single malts and will welcome it if you ask for her recommendation.
Most likely to: Bring the vintage classics back to the spotlight.
Taste her cocktails at: Il Fumo. 1098/2 Rama 4 Rd., 0 2286 8833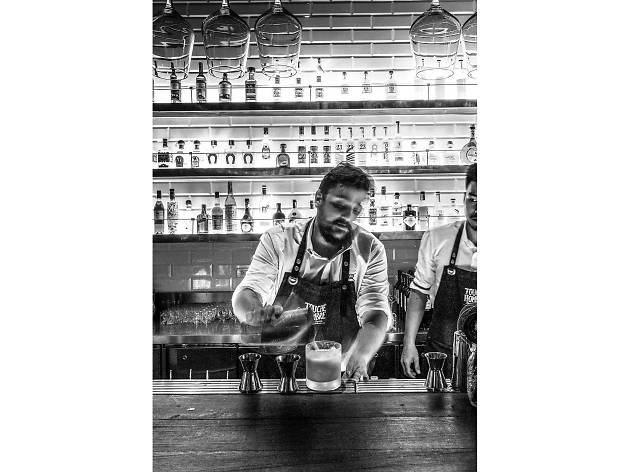 Swedish bar star Sebastian De La Cruz has been pretty active this year. The young mixologist started out with a temporary one-year contract with U.N.C.L.E. on Sathorn Soi 12 three years ago. Since then, he's made been named one of the five finalists at the Bacardi Legacy Cocktail Competition and has developed the drinks list for Bangkok's first tequila bar, Touché Hombre. He recently announced his departure from the neo- Mexican restaurant/bar and, rumor has it, is planning to open his own bar. That's definitely something we'll look forward to.
Most likely to: Offer something amazing in 2017.
Taste his cocktails at: Yet to be announced. Hold your breath.