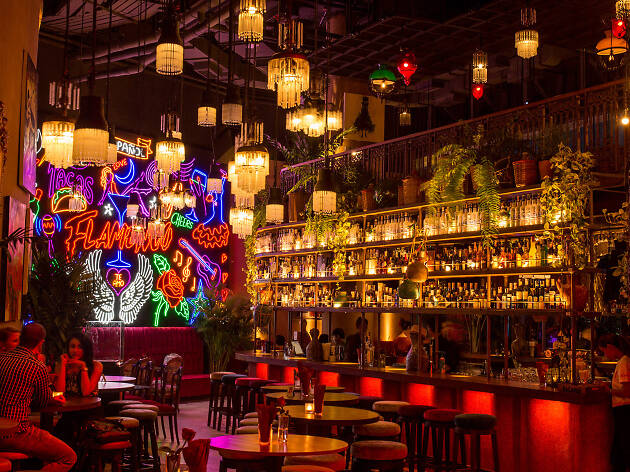 1/13
Sereechai Puttes/Time Out Bangkok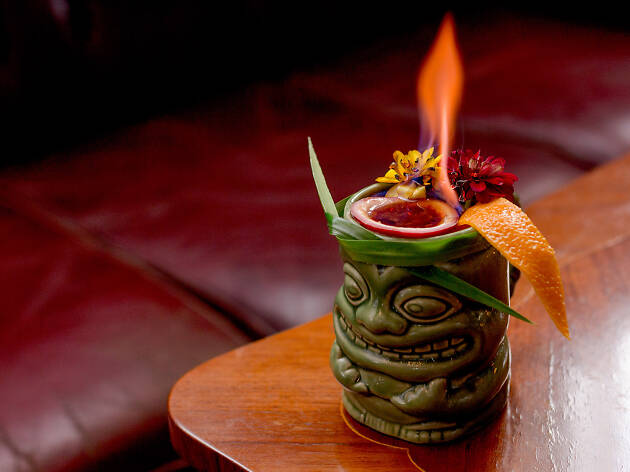 2/13
Sereechai Puttes/Time Out Bangkok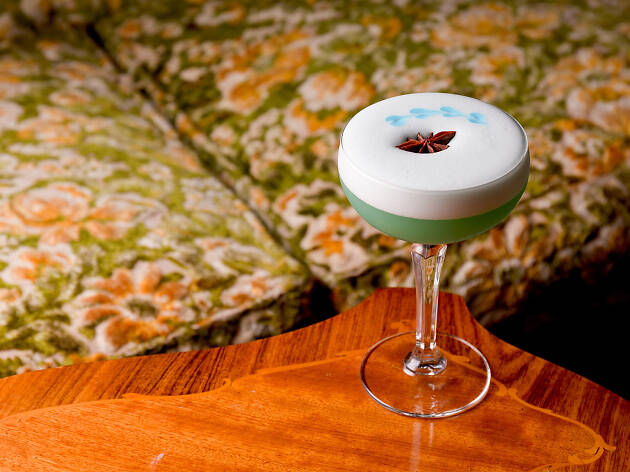 3/13
Sereechai Puttes/Time Out Bangkok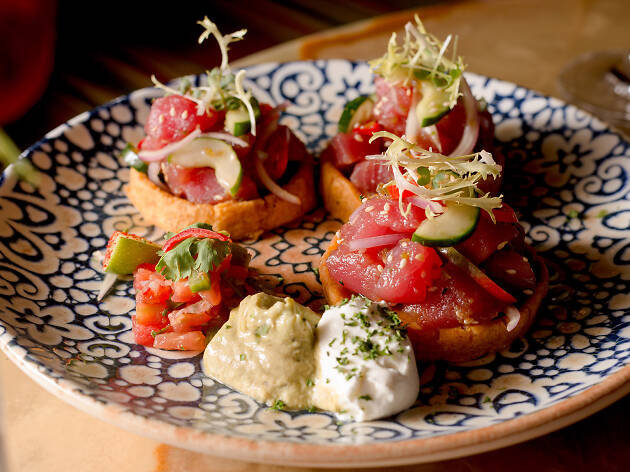 4/13
Sereechai Puttes/Time Out Bangkok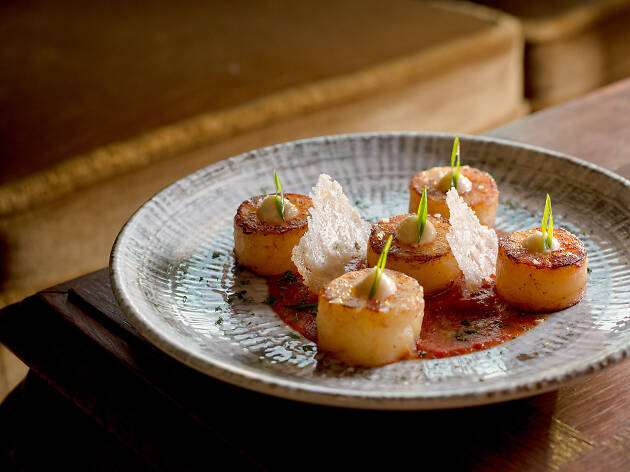 5/13
Sereechai Puttes/Time Out Bangkok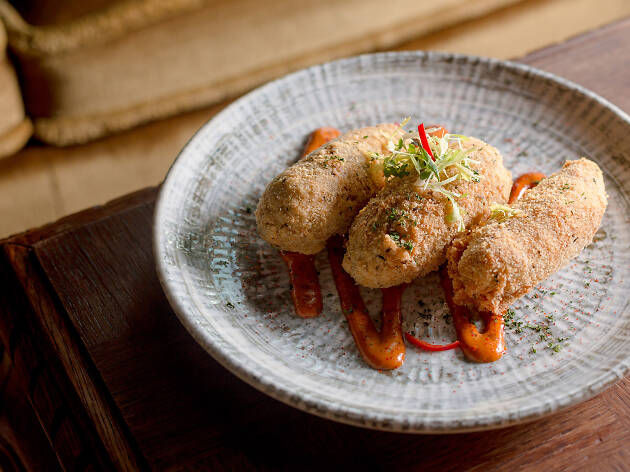 6/13
Sereechai Puttes/Time Out Bangkok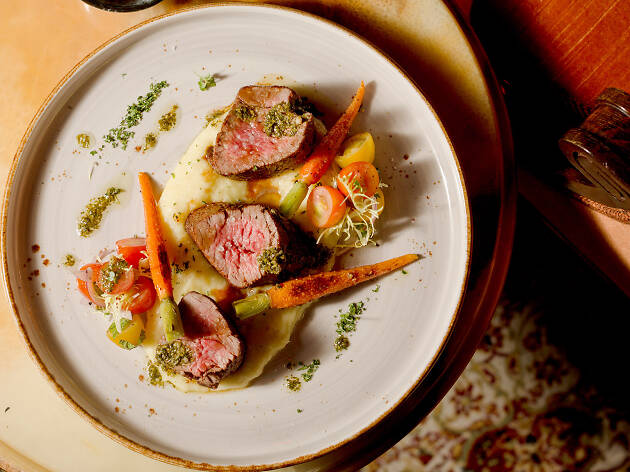 7/13
Sereechai Puttes/Time Out Bangkok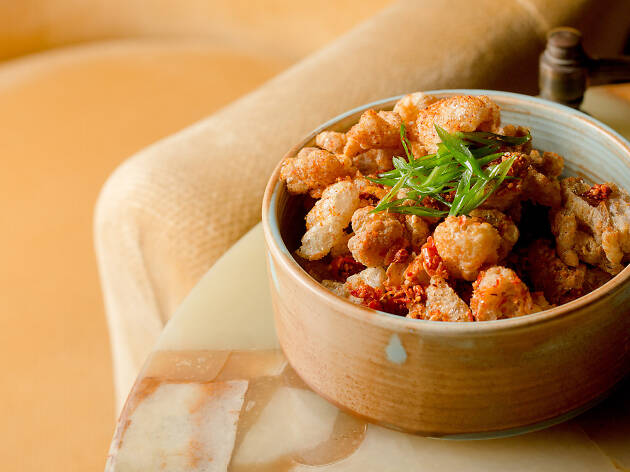 8/13
Sereechai Puttes/Time Out Bangkok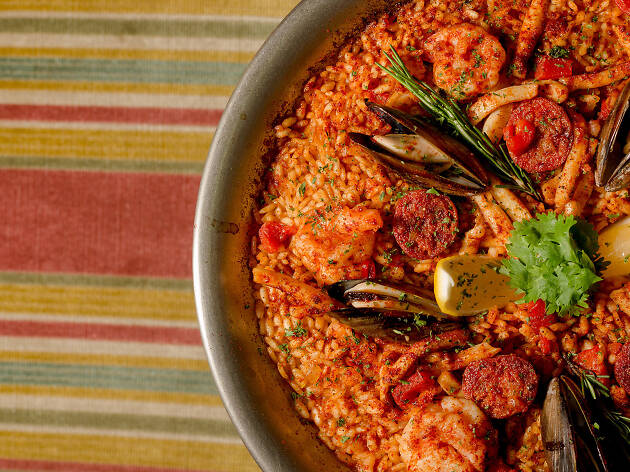 9/13
Sereechai Puttes/Time Out Bangkok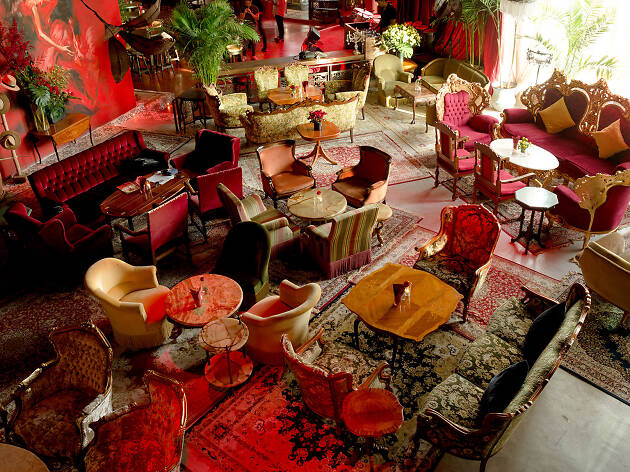 10/13
Sereechai Puttes/Time Out Bangkok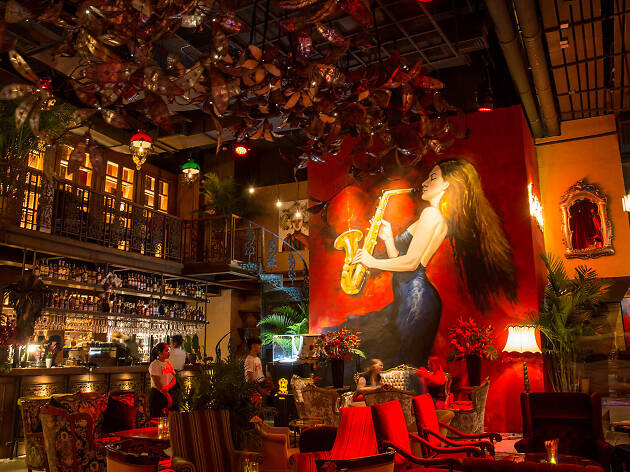 11/13
Sereechai Puttes/Time Out Bangkok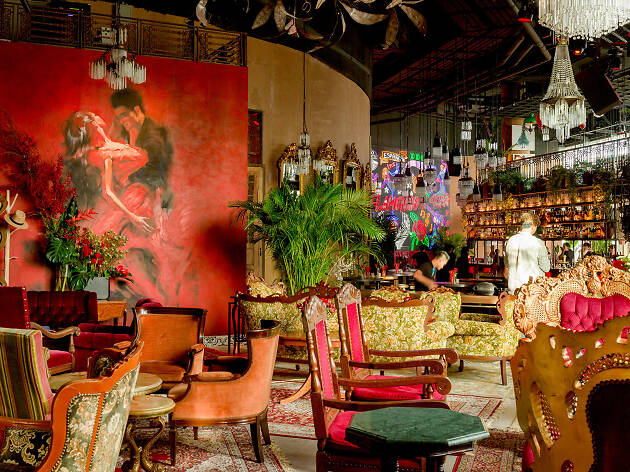 12/13
Sereechai Puttes/Time Out Bangkok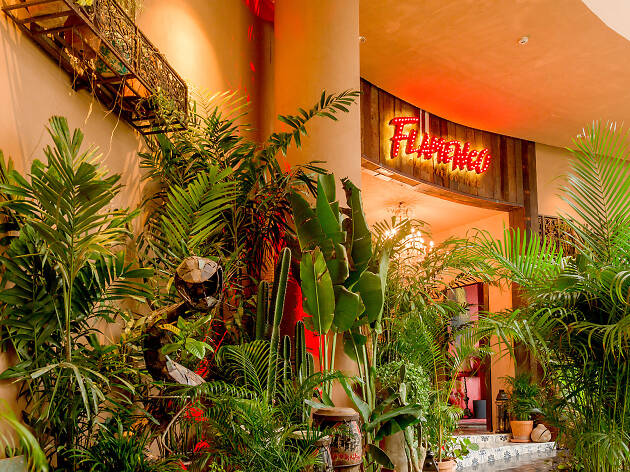 13/13
Sereechai Puttes/Time Out Bangkok
Time Out says
Restaurant creators The Mall Group may have outdone themselves with Flamenco, a new venue that unexpectedly combines over-the-top Baroque splendor with bold brash Latino party vibes.
Distinguishing itself from other shopping mall eateries in The Emquatier, the entrance to Flamenco is marked by potted greenery and a mish mash of tribal accessories. The main chamber is bathed in red light, and is liberally decorated with an eclectic mix of Baroque and Middle Eastern furniture that includes French rococo-style chairs, crystal chandeliers, Persian rugs and velvet curtains. Amidst all the opulence, the whole setting feels like a luxurious mansion of a South American drug lord—at least how we think one would look. A cocktail bar leads to a small al fresco area and a stage where live bands or a DJ kick off the night with heady Latin-inspired beats. There's also a handsomely decorated cigar for those inclined to sip their drinks with a Habano.
The drink menu includes a long list of spirits and a smattering of creative cocktails. Star in My Eye (B380) is a photogenic blue drink that mixes rum and blue curacao syrup with lime, egg white and vanilla, while Autora Nuevo (B380) is a heavily garnished tiki drink that blends rum, gin and Cointreau with a fruity mix of strawberry purée, mango and orange juice. The bar also serves five different margaritas. We tried the Margarita del Reposado (B380), which uses El Jimardor Reposado tequila as a base, and adds Cointreau and agave syrup, making it sweeter than what we're accustomed to. There's also a short list of South American classics like Peruvian Pisco sour (B380).
The food assembles Spanish, Mexican and South American staples that are adjusted to appease the local palate. The tuna tartare sopes (B450) is a refreshing Mexican starter that has fresh tuna and jalapeno sitting on fried masa with a sprinkling of lime juice. In the patata bravas (B180), a dish that's a regularin Spanish menus, the potato is cooked with duck fat, giving the dish extra juiciness and flavor. The Argentinian beef fillet (B1,290), served with pico de gallo and green chimichurri sauce, and the boldly flavored paella (B990) are also must-tries.
A perfect mix of old-school Latin tunes (Santana's "Smooth" and Marc Anthony's "Dimelo" were played during our visit) and popular dance floor hits (such as "Despacito") make sitting still and simply sipping cocktails extremely difficult. If you want to get wild—and wasted— Latinstyle after a late-night movie or a shopping spree at the mall, this is the place to be.
Details
Users say