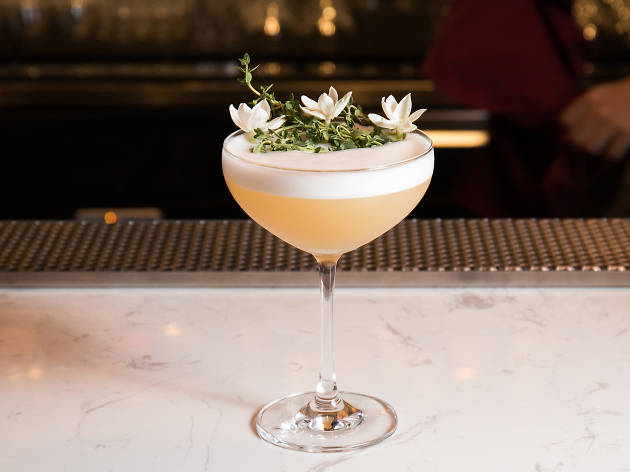 1/6
2/6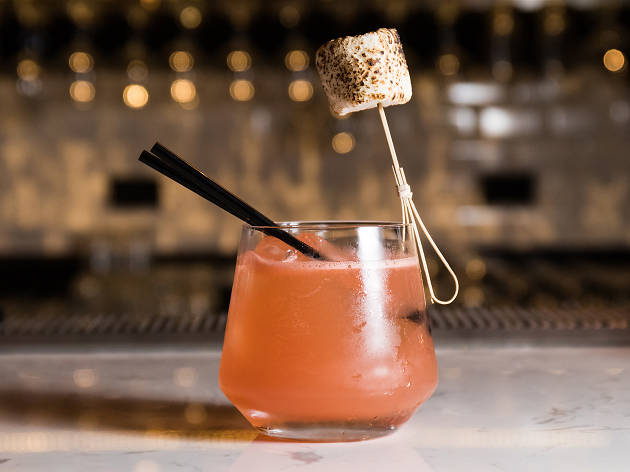 3/6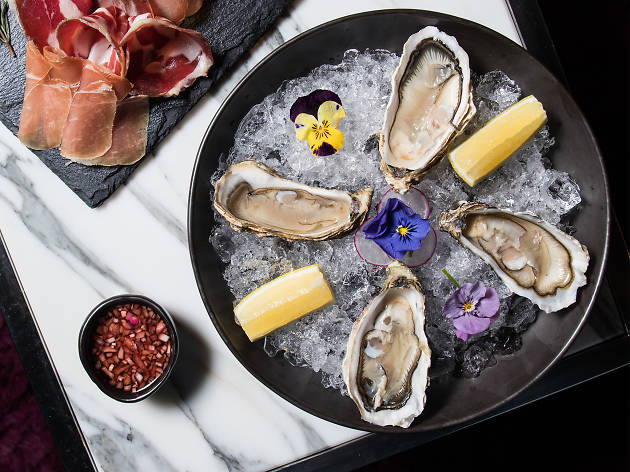 4/6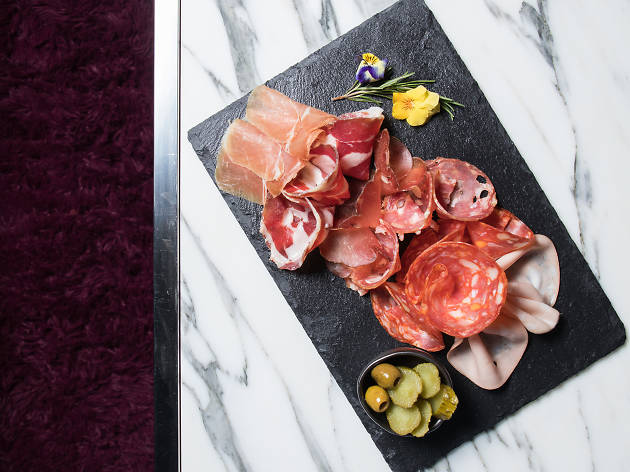 5/6
6/6
Time Out says
Refreshing floral concoctions, tasty tapas and groovy house music—this cocktail bar is bringing a classy vibe to a quiet Silom alley
Bartenders opening their own bars seems to be a big trend in 2016. Former House on Sathorn wonder boy Michele Montauti is the latest to join the league with the opening of his namesake venture, Miky's, on Pan Road. The cozy bolthole sits right beside Opus Wine Bar and has partnered up with the popular Italian restaurant to create an all-in-one spot for diners looking for pre-game cocktails or after-party tipples.
Set behind shady trees away from the main street, the venue features a long, panoramic glass façade and soft, gleaming lights. A huge selection of liquors awaits, complemented by groovy tunes and a chilled-out vibe.
Opus' Italian chef, Davide Calo, has created a completely different menu for its little brother. Miky's menu combines different tastes and flavors that have been proven to work well with cocktails. Among the star dishes is the world's most expensive ham, Iberico Bellota (B790/80g). Other premium appetizers include Fine de Claire oysters (B490/4pieces) and diced raw salmon served with caramelized Tropea onion, sliced orange, strawberries and balsamic caviar (B290). Mexican cuisine plays a big part in dishes like beef fajitas (B490) and quesadillas (B290-390).
Fans of Montauti's creations can expect more refreshing herbal and floral touches. Start your cocktail journey with Meticulous (B340), a whiskey-based drink mixed with fresh watermelon juice, cinnamon syrup, lime and chocolate bitters, and served with torched marshmallow. Julie (B340) is a gin-based drink that combines Mancino Bianco vermouth, Earl Grey tea, jasmine syrup and lime juice, and is topped with foamy egg white, fresh jasmine and thyme leaf. The last one we tried, Pan Road (B340), was, as you can guess, inspired by the cultural vibrance of the address. This colorful and flavorful tequila-based long drink is infused with elderflower liqueur, pomegranate juice, rosemary syrup, lime juice and celery bitters.
Ladies' Night, where ladies get free-flow cocktails, is currently running every Saturday from 20:00 to 23:00. Weekdays offer a buy one, get one free promo between 18:00 to 20:00. Montauti plans to do more weekly events in the future so do keep your eyes on the bar's Facebook page.
Details