Time Out loves … Cocktails by the River
Heighten up your riverside drinking experience with Mekhong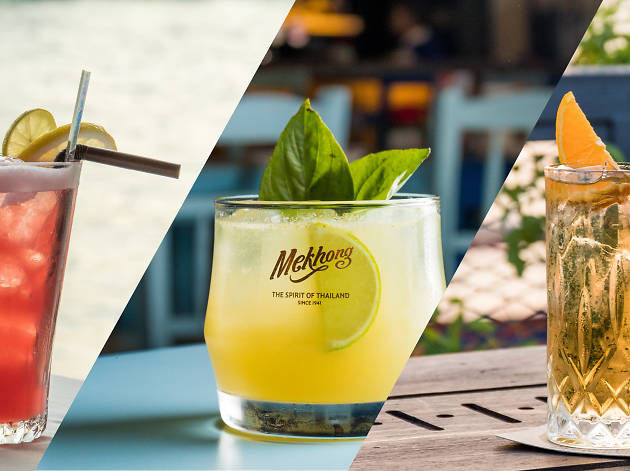 A visit to Bangkok is not complete until you've booked a table at a restaurant by the Chao Phraya River, where you can indulge in views of rambunctious cruise ships and river-crossing ferries, as well as the glistening architecture that lines its banks.
Mekhong Thai Spirit teams up with some of the city's best riverside restaurants to produce a selection of perfect cocktails that will surely enhance your river appreciation and take your dining experience to the next level.
Bangkok Sour at Sala Rattanakosin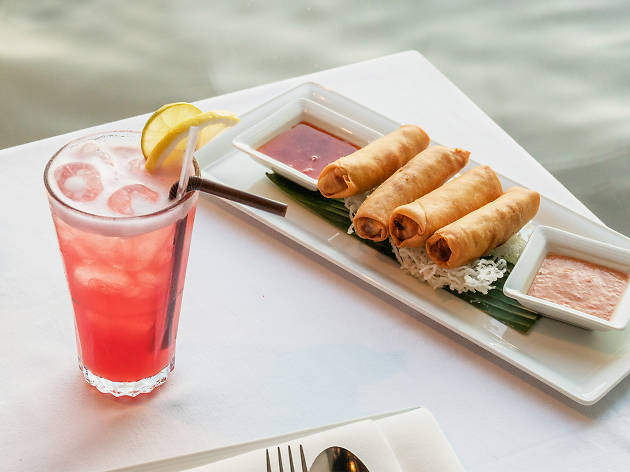 Sala Rattanakosin, a popular riverside restaurant in the old town, complements captivating views of the Chao Phraya with Bangkok Sour, a sublime tropical drink that blends Mekhong with the sweet and sour flavors produced by the mix of Cointreau, pineapple juice and grenadine.
Recommended with … Deep-fried Spring Rolls
Though simple-looking, the fried spring rolls at Sala Rattanakosin actually wraps appetizing and bold-flavored chicken curry in crispy spring roll paper. This tasty dish is the perfect pairing to the Bangkok Sour.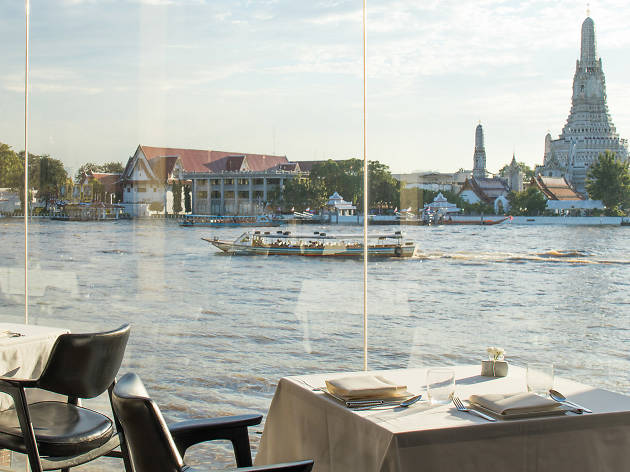 39 Maharat Road, 0 2622 1388. Open daily 11:00-16:30, 17:30-22:00
Mekhong Thai Sabai at Capri
Mekhong Thai Spirit proves its versatility at Capri restaurant in Asiatique, one of Bangkok's most popular shopping and dining destinations. Soak up the breezy atmosphere and treat yourself to Mekhong Thai Sabai, a simple yet addictive cocktail that mixes Mekhong Thai Spirit with sweet basil and zesty lime juice.
Recommended with … Live Mud Crab with Angel Hair in White Wine Sauce
While Mekhong-infused cocktails are usually paired with the bold flavors of Thai fare, they are versatile enough to complement almost every cuisine in the world. At Capri, Mekhong Thai Sabai is a perfect match to the restaurant's spicy angel hair pasta that's cooked with garlic, chili, white wine sauce and succulent chunks of mud crab.
Asiatique the Riverfront, 2194 Charoenkrung Road, 0 2018 4001. Open daily 16:00-midnight
Mantra at Supanniga Eating Room x Roots
The newest outpost of the beloved Thai eatery Supanniga Eating Room focuses on the spicy notes of Mekhong by simply combining it with ginger ale to create the refreshing Mekhong Mantra.
Recommended with … Choo Chie Prawn Curry
The spicy and aromatic flavors of this red curry with juicy giant prawns best complement the Mekhong Mantra cocktail.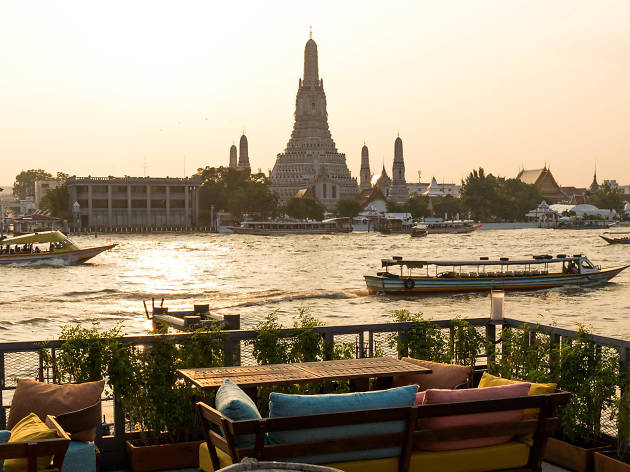 392/25-26 Maharat Road, Tha Tien, 0 2015 4224. Open daily 11:30-22:00
Discover more ways to enjoy premium Thai rum Mekhong with Thai food (and, yes, the views!) at www.mekhong.com
More to explore