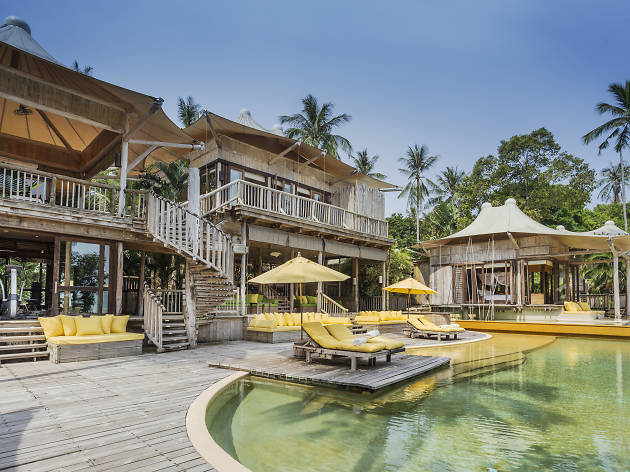 1/2
Soneva Kiri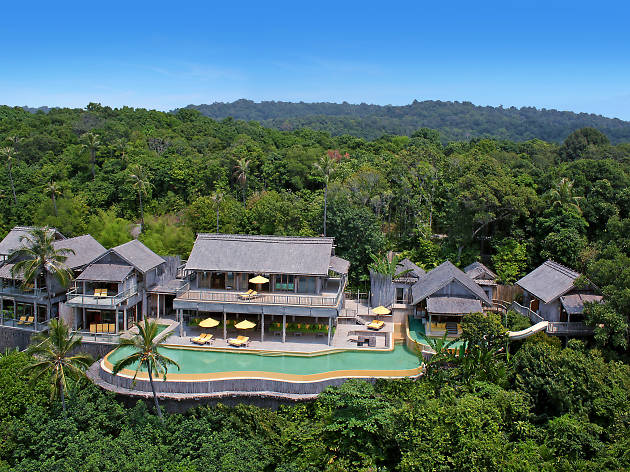 2/2
Soneva Kiri
A perfect retreat for deep-pocketed escapists with green hearts
Koh Kood is the eastmost island of Thailand, six hours away from Bangkok by land. (That means you can jump into the sea, swim and find yourself in Cambodia.) But the island's remoteness has its advantages, specifically lush forests, crystal-clear waters and unspoiled powdery white beaches. Among the smattering of resorts on the island, Soneva Kiri is perhaps the best money can buy.
Founded by tasteful escapists Sonu and Eva Shivdasani, Soneva is behind some of the world's best and most luxurious beach resorts. The Koh Kood flagship lives up to the Soneva name by providing amenities and services that are waaaaaaay above the standard—a private plane trip that shortens the six-hour travel to 45 minutes, massive tropical-themed villas, attentive butlers (called Friday here) at your beck and call, excellent food (they have unlimited chocolate offerings!), and many more down the list. (Alas, no over-water villas here as it's against the local law.)
Soneva Kiri, however, combines the pomp with eco-friendly design and practices, from an Olav Bruin-designed kids' club made of bamboo to structures that are built around their surroundings. The resort tries not to cut down any trees, grows their own vegetables and herbs, and treats wastewater carefully for reuse. Of all the resorts we've been to, Soneva Kiri's approach to nature is the most inspiring. But like everything else in the world, a stay at this posh paradise comes with a price—a hefty one.
Thai resident rates for a half-board weekend stay at the Soneva start from B81,472 per couple, inclusive of two meals per day, non-alcoholic beverages, 50-min spa treatment and roundtrip flight transfer between Bangkok and the resort.
Venue name:
Soneva Kiri
Contact:
Address:
Koh Kood
Trat