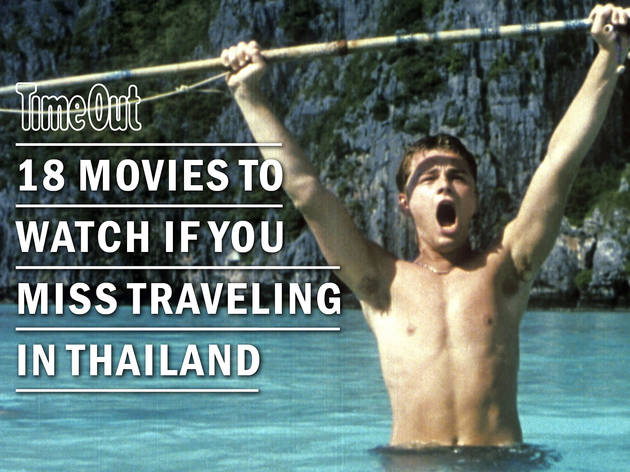 18 movies to watch if you miss traveling in Thailand
A big list of international movies filmed Thailand that will make you really miss traveling here
Do you remember these iconic scenes: Roger Moore as James Bond making a great escape via a speedboat on a canal in The Man with the Golden Gun; Leonardo DiCaprio conquering a hostile shark with his bare hands in a sun-kissed paradise in The Beach; and Bradley Cooper and his peeps grappling with the consequences of a debauched, booze-fuelled night on an expansive rooftop bar in The Hangover Part II.
These recognizable scenes are all from blockbuster hits that were filmed in Thailand. Magnificent scenery and stunning landmarks across the country, from beaches, to waterfalls, to mountains, to sprawling cityscapes, have made the Land of Smiles one of the world's best holiday destinations, but have also placed it as a sought-after setting for many filmmakers.
This reputation can be traced back to the year 1923 when Miss Suwanna of Siam came out. Directed by Canadian director Henry MacRae, the film was one of the very first international feature films shot in Thailand. Set in the Siam era during the reign of King Vajiravudh (Rama VI), it tells the story of young female protagonist Suwanna as she searches for her one true love.
Miss Suwanna of Siam generated controversy for a death penalty scene when it was released, resulting in a smear to Thailand's reputation and the film being banned from further screening. Negatives and existing copies are nowhere to be found, although some promotional materials on the film are on display at the Thailand National Film Archive.
Despite the scandal and the mystery surrounding its lost existence, Miss Suwanna of Siam is always brought up by film historians and researchers for how it showcased Bangkok's (or Siam at the time) breathtaking natural scenery and rich culture.
These are the same reasons why many directors and production outlets still continue to come to Thailand to shoot their films. There are around a hundred international motion pictures that credit Thailand as a film location, and each one manages to capture the development of the country while presenting certain historic moments. Walk down memory lane with us and take a look at all the best movies, from the past to present, that will remind you of how beautiful our country truly is.
Little note here: this list is as wide-reaching as the capacity of a writer who is categorized as a millenial, so if your favorite film doesn't appear on this list, a big apology in advance.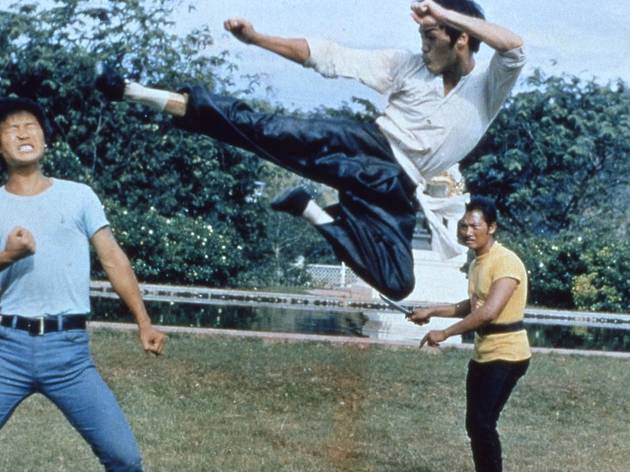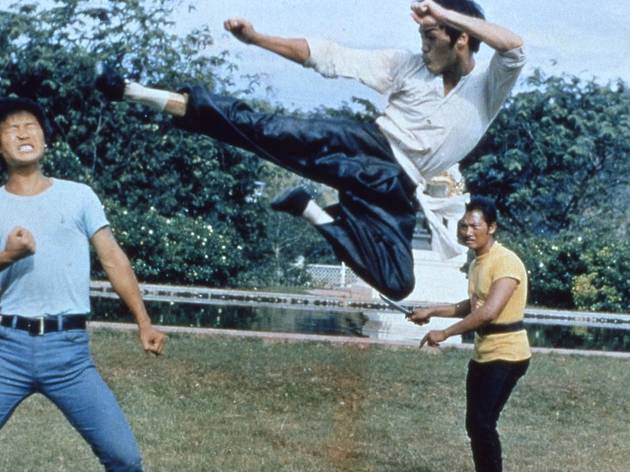 The Big Boss (1971)
A Chinese immigrant (played by the legendary Bruce Lee) working in an ice factory in Thailand has to break his oath of non-violence after his family is harmed by the mafia.
The Big Boss is one of the earliest—and most iconic—movies to be shot entirely in Thailand. It is set in Pak Chong, a gateway to the northeastern part of the country and home to lush national park Khao Yai.
Throughout 100 gripping minutes, the audience is taken on a thrilling ride that sees the kung-fu legend serving non-stop action, but also dealing with emotional situations.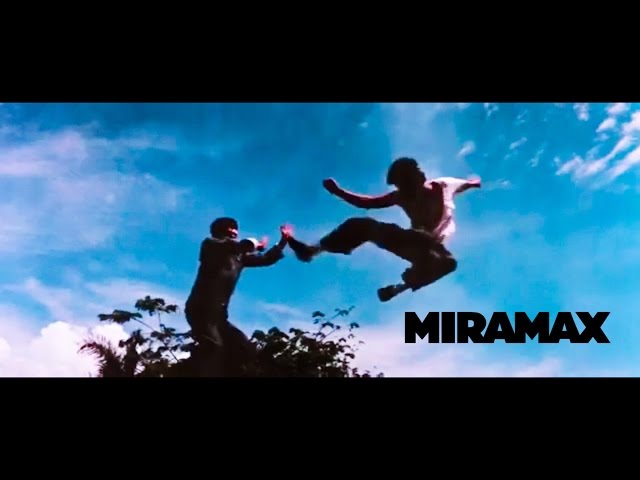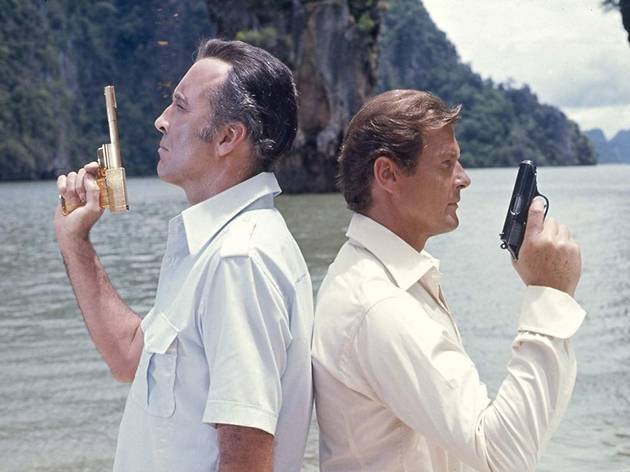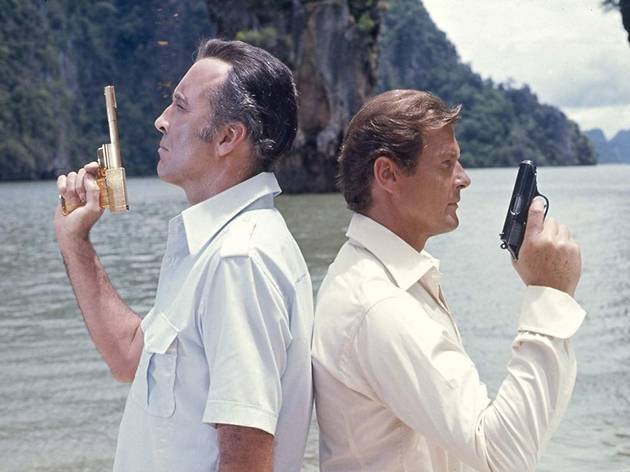 The Man with the Golden Gun (1974)
The Man with the Golden Gun (1974)
The ninth installment of the James Bond franchise has the MI6 agent (played by Roger Moore) on a mission to retrieve a solar energy device while embarking on a cat-and-mouse game with contract killer Francisco Scaramanga.
Although it's hailed as one of the worst in the James Bond series, The Man with the Golden Gun still impresses for its electrifying action scenes (which hinged on the Asian martial arts craze at the time) and exotic filming locations around Asia, namely Hong Kong, Macau and Thailand.
A lot of us surely remember that heart-racing boat scene down Phang Nga Bay in Phuket. In the background is the nail-shaped limestone islet Koh Tapu, a landmark that instantly became popular after the film was released. This spot was visited again by Pierce Brosnan's Bond in Tomorrow Never Dies (1997).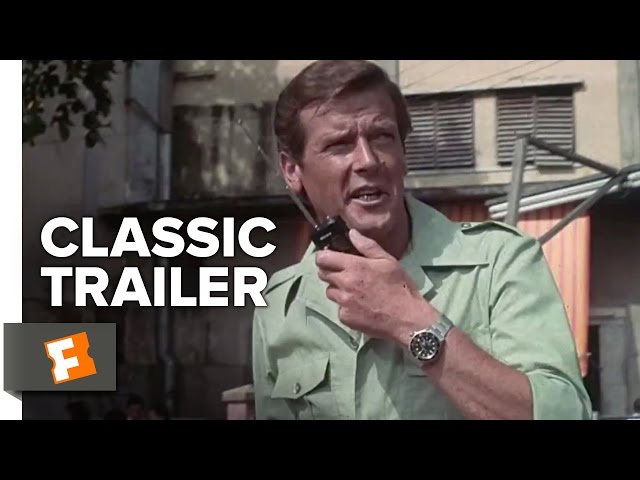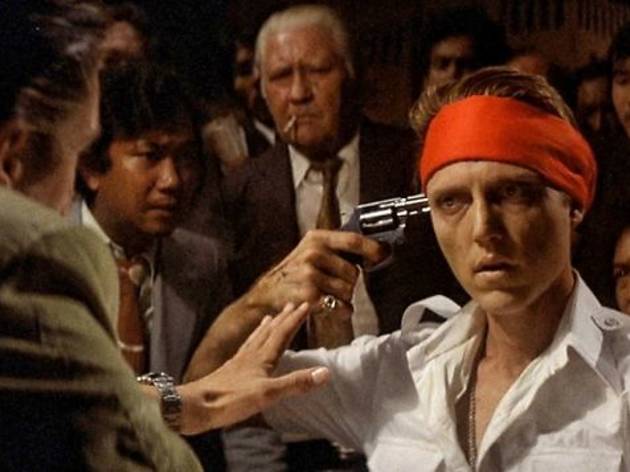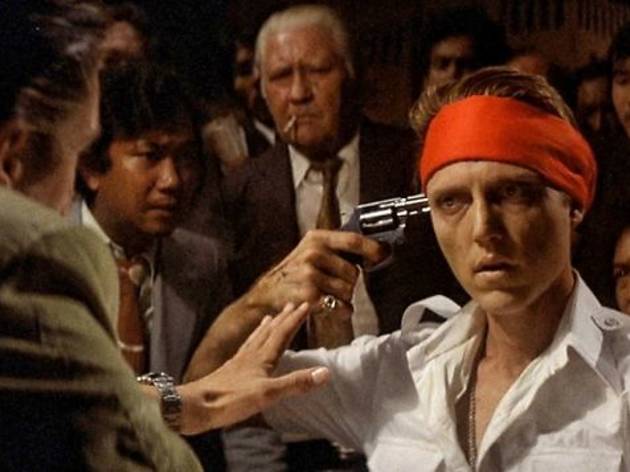 The Deer Hunter (1978)
This Oscar-winning film, which examines how the Vietnam War impacted the lives of three veterans, is one of many movies that uses Thailand as a stand-in for an actual location. The production team used Bangkok's red-light district Patpong to portray the streets of downtown Saigon, and set up Sai Yok and River Kwai in Kanchanaburi to look like a war zone and a prison camp. Though billed as a war film, The Deer Hunter is, at heart, a tear-jerking drama that reveals the psychological trauma soldiers go through in the aftermath of a war.
Another fun fact: this acclaimed classic is the very first feature on the Vietnam War to be filmed in Thailand. It was followed by Air America (1990), a heavily panned comedy inspired by the same event.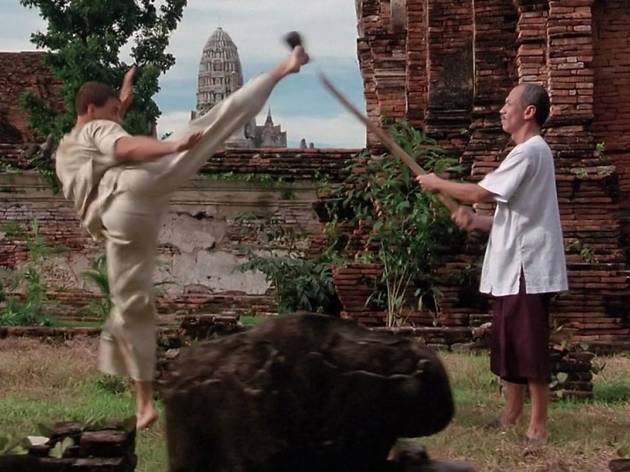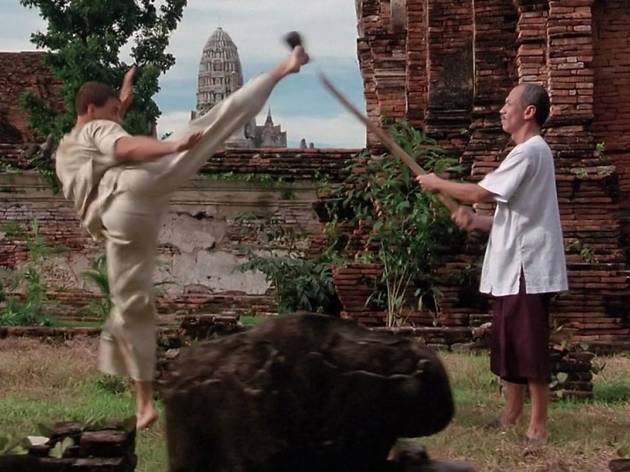 Kickboxer (1989)
An American cornerman has to learn how to fight in order to avenge his brother, a kickboxing champion who was viciously beat up by Thailand's undefeated top fighter.
When it comes to a film about martial arts, Thailand is an ideal place to stir up the right fighting sentiment, and this film didn't miss the opportunity. The entire movie is shot in many famous locations across the country, including Sanam Luang, the huge public field near the Grand Palace. The most memorable scenes, however, were shot in two historic sites in Ayutthaya—Wat Phra Si Sanphet and Wat Ratchaburana—where the Jean-Claude Van Damme character masters skills in Muay Thai.
The first installment of Kickboxer became a commercial success and, shockingly, spawned five follow-ups and a recent reboot in 2016. Thailand appears in almost each one.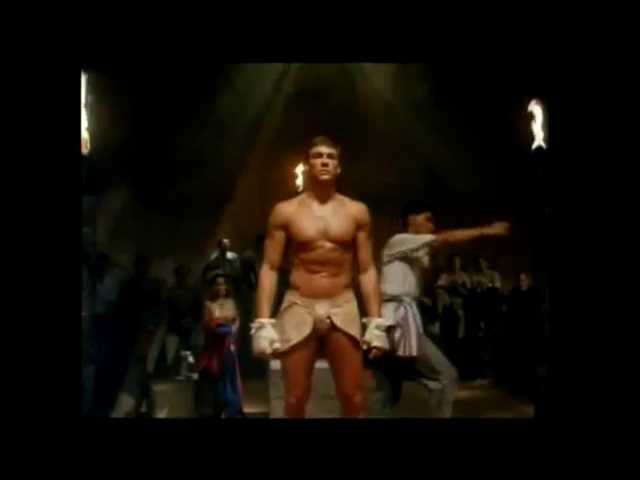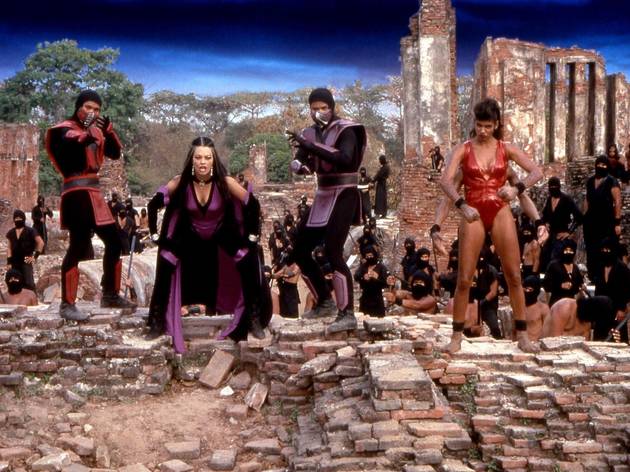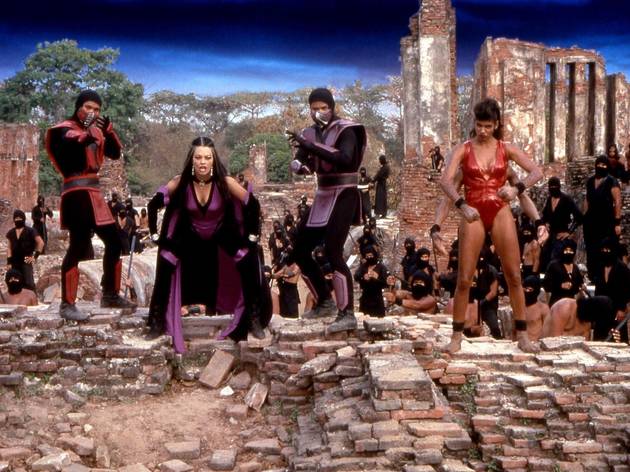 Mortal Kombat (1995)
Not much introduction is needed for this film, but here goes: Three martial arts fighters are on a mission to save the world from an evil sorcerer and his supernatural squad.
Okay, don't get too bored just yet. We know that it's another "martial arts flick", but how can we not mention this iconic fave? This live-action version of the widely popular video game staged many of its battle scenes in Thailand. The opening scene, for instance, was filmed in Wat Phra Si Sanphet in Ayutthaya, while all the beach scenes were shot in Phra Nang Beach in Krabi.
Looking at this list so far, it's ironic how Thailand is frequently employed as a location for a bunch of action films when we're actually renowned around the world for being peace-loving and friendly people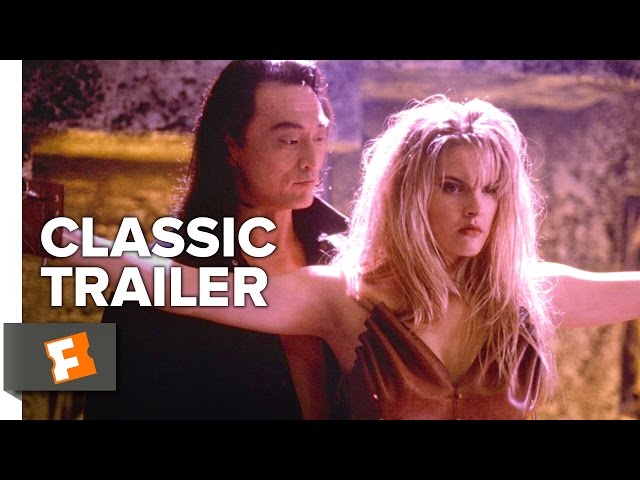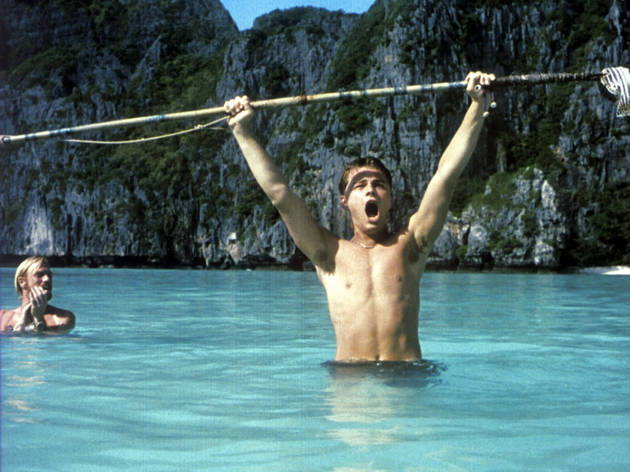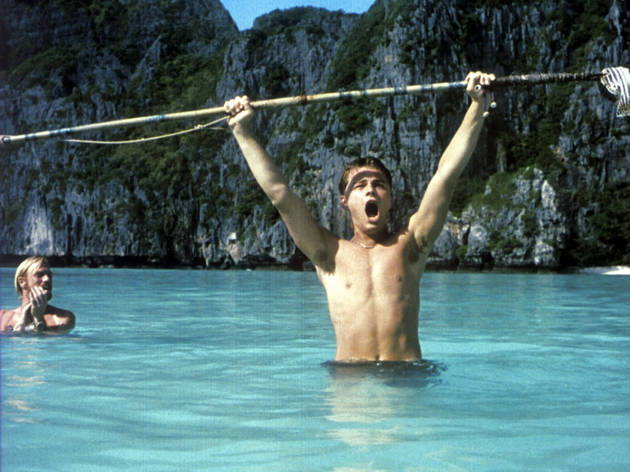 The Beach (2000)
An American backpacker on holiday in Bangkok gets his hands on a cryptic map. It leads to an isolated island where paradise-like bliss, supposedly, awaits.
The Beach is actually the first international film to utilize Thailand's natural beauty as more than just a background for some dudes to kick and scream at each other. The lead character, played by Leonardo Di Caprio, visits many of the country's most popular spots from Khao San Road in the capital city, to Maya Beach in Phi Phi Island, to Haeo Suwat Falls in Khao Yai National Park.
As the 2000s rolled in, Thailand started to see an influx of backpacking vacationers from all over the world, and The Beach is a fitting representation of those coming to seek shelter under our sun-kissed skies.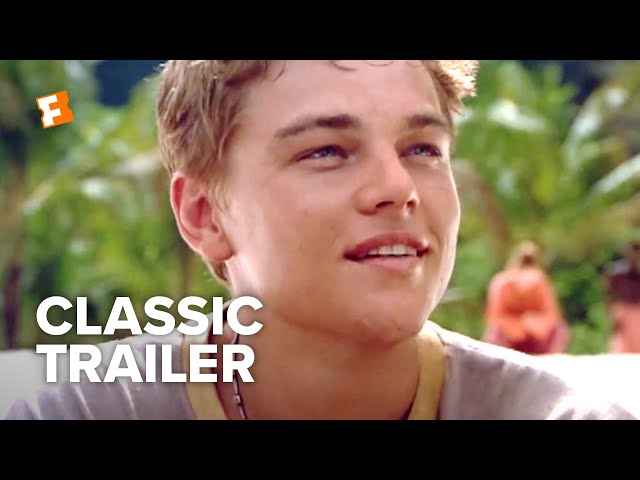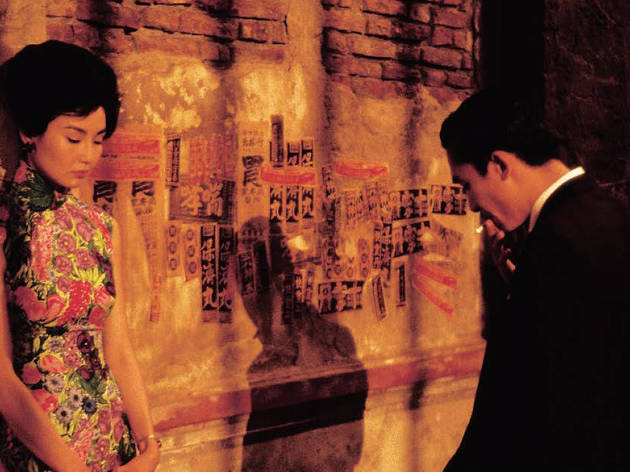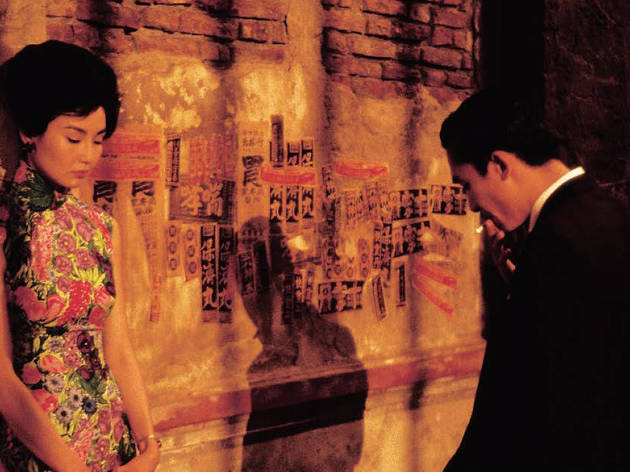 In the Mood for Love (2000)
In the Mood for Love (2000)
Two lonely hearts find solace in each other's company after discovering that both of their partners' are having an affair. But can they really keep their relationship platonic as promised?
When it comes to Asian cinematic excellency, In the Mood for Love by Wong Kar-wai deserves the biggest shout-out. The tragic love story is set in Hong Kong, but—little fun fact—the entire crew came to Bangkok to shoot several scenes. Many of the dreamy, emotion-packed scenes in the movie were actually filmed in Soi Charoenkrung 36. In fact, many In the Mood for Love flock to the filming site for a few snaps.
Nowadays, the Charoenkrung area attracts creative endeavors, and is home to many art galleries and venues. To say that it's because of this film is quite a reach. Then again, we won't undermine Wong Kar Wai's influence, either.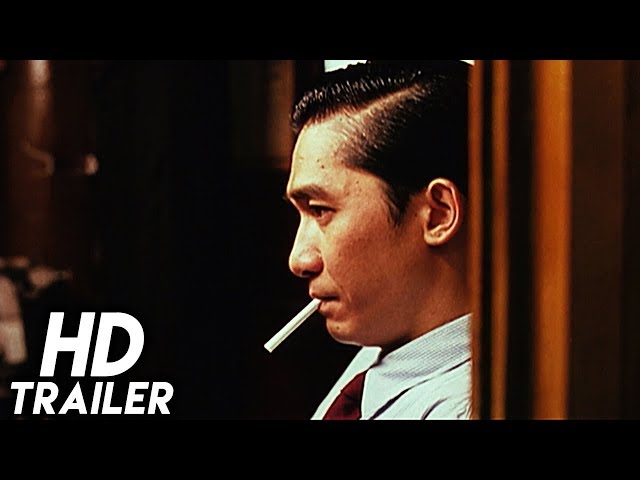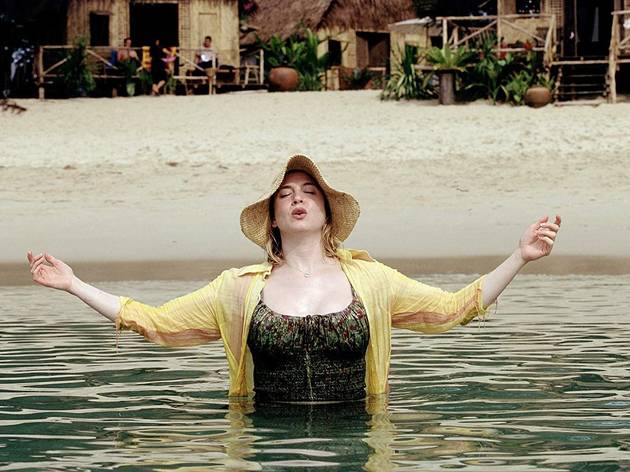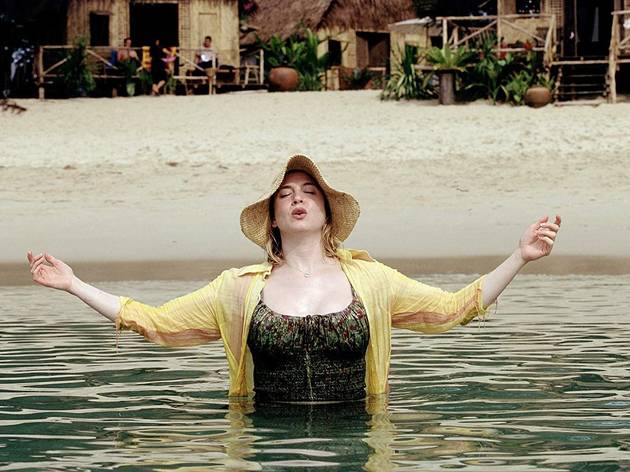 Bridget Jones: The Edge of Reason (2004)
Bridget Jones: The Edge of Reason (2004)
In the sequel to the wildly popular Bridget Jones's Diary, the titular character questions if she really has it all: a budding career and a love life with boyfriend Mark. A trip to Thailand may be what Jones needs to get some clarity—or is it?
After all the epic wars and mad fighting on the list, The Edge of Reason's romcom nature and lighthearted scenes feels like a breath of fresh air. Plus, it also shows off Thailand's lifestyle attractions to the fullest.
The movie takes the viewers to familiar spots like Chinatown, the Temple of the Golden Buddha, Phang Nga Bay, and Naiyang Beach. But it does also feature a scene in an unknown Thai prison, a downer in an otherwise adorably silly film.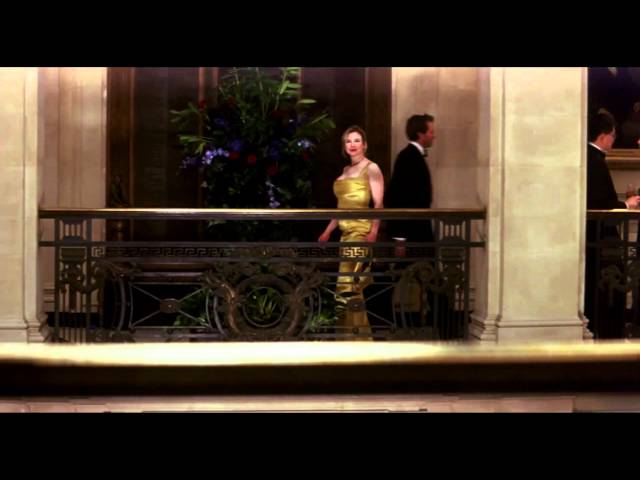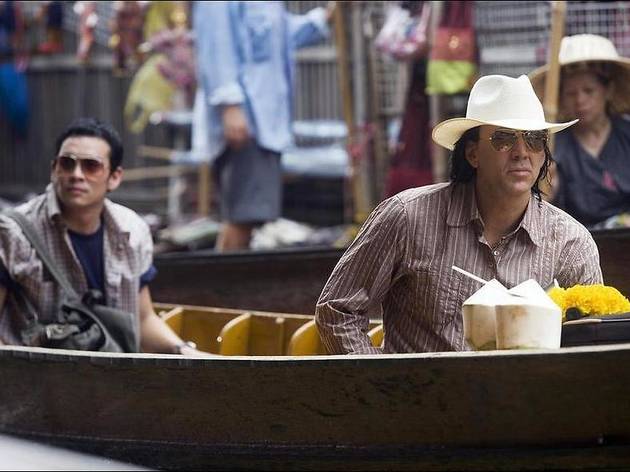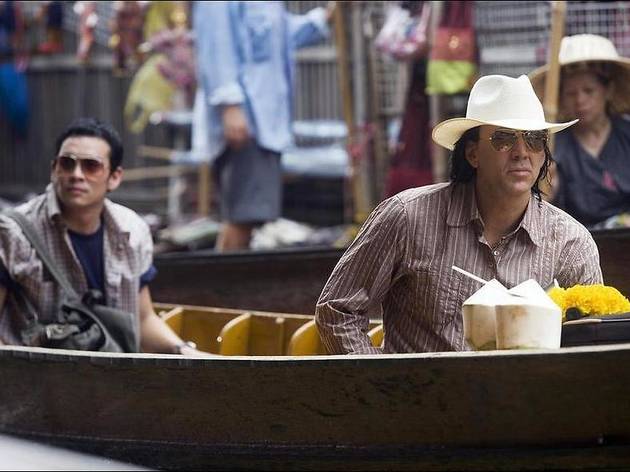 Bangkok Dangerous (2008)
Being a hitman means you can't fall for anyone, let alone develop a close friendship. Joe, a contract killer who lands in Bangkok, is about to break all the rules and get himself into trouble in this big, bad city.
The 2008 version of Bangkok Dangerous is a Hollywood remake of the original 1999 film, and like many do-overs, this one couldn't avoid being bashed by critics. But it's always fun to see Bangkok through the eyes of Hollywood, which seems to view it as full of seedy and dark places.
Nicolas Cage, as the forlorn hitman, slinks through Bangkok's "dark places", like the red-light district of Soi Cowboy, and tourist spots, such as the Damnoen Saduak Floating Market. See it if you're in for some staged action and if you've got time to kill.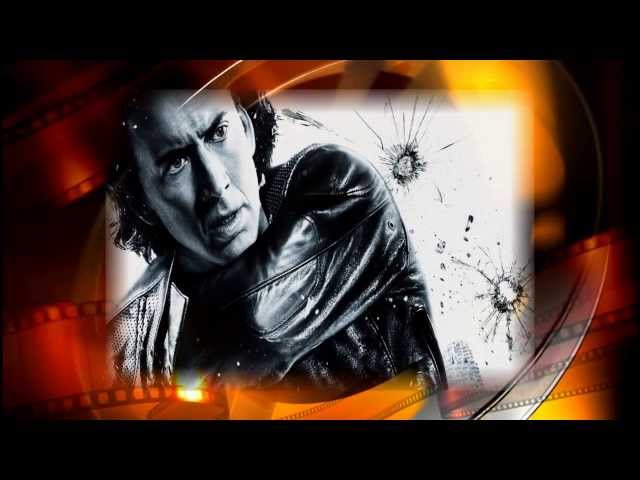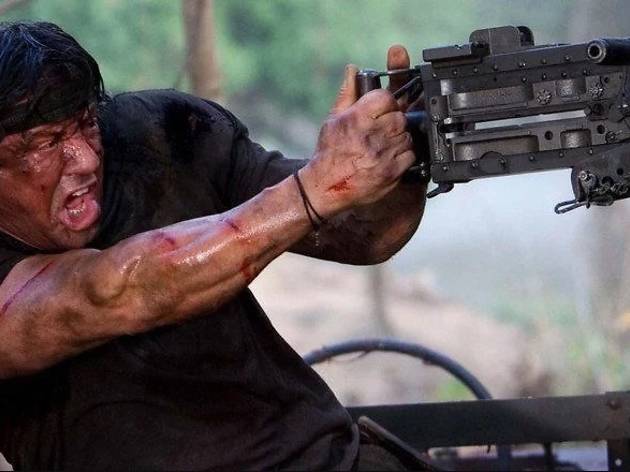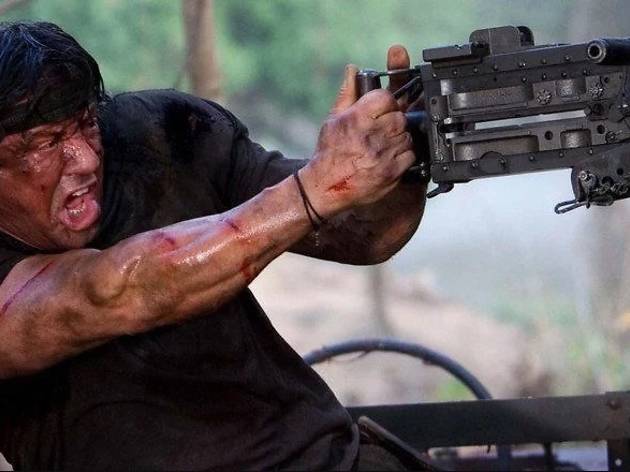 Rambo (2008)
The fourth installment of the John Rambo saga is another iconic film that uses Thailand as a filming location, alongside Mexico and the US. The opening scene was shot in Chiang Mai, where we see the muscular hero engage in the tranquil ways of life in the north. But he only enjoys a brief moment of calm in Chiang Mai before the bloodfest begins to take off.
The story picks up 20 years after the war in Afghanistan. Veteran John Rambo is now living a solitary life in Thailand. His relatively peaceful lifestyle is cut short when a group of Christian missionaries pleads with him to go on a humanitarian mission to aid the Karen people in Myanmar, who have to endure attacks by the Burmese junta army.
Unsurprisingly, this Sylvester Stallone-directed chapter was banned in Myanmar due to the portrayal of the country as a warzone and of its military as a cruel lot. Controversy aside, the film is an adrenaline-intensive ride filled with non-stop violence and graphic killing scenes.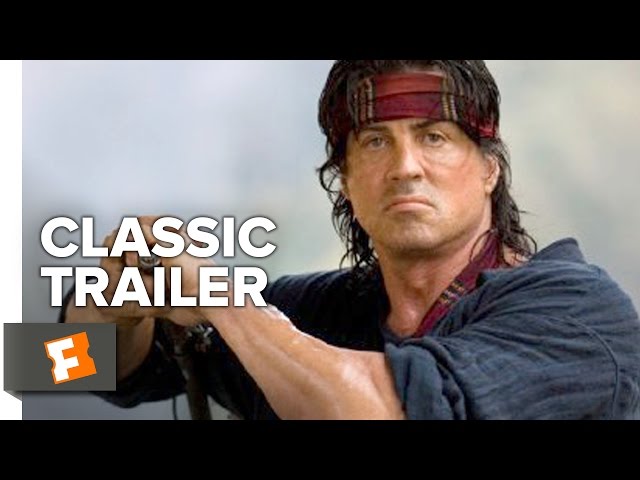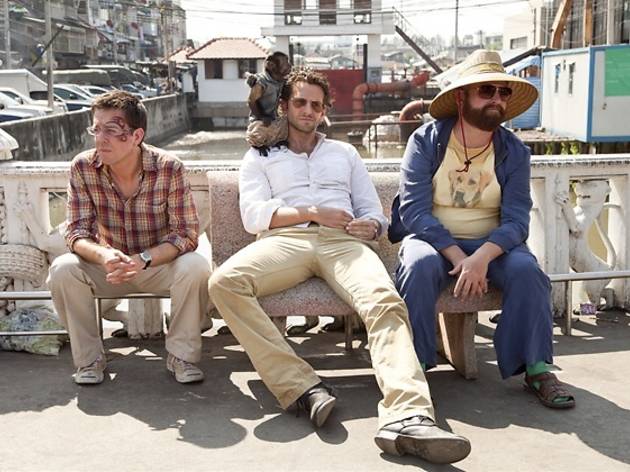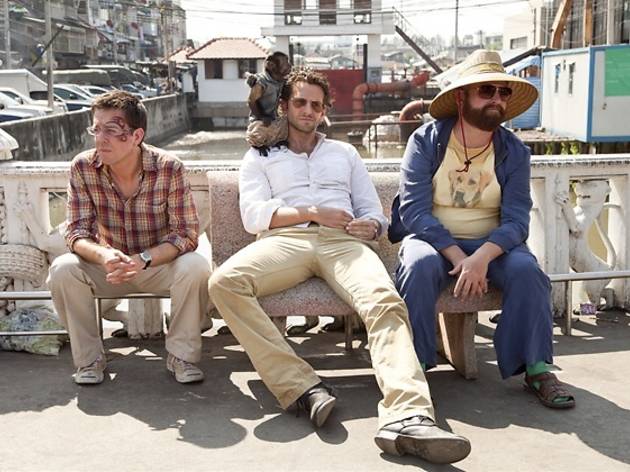 The Hangover Part II (2011)
The Hangover Part II (2011)
Two years after their wild, boozy adventure in Las Vegas, the Hangover crew journeys to Bangkok, where one of the guys is about to tie the knot. Just like in the first movie, things get crazy after a booze-fueled night and the bride's brother goes missing.
The sequel also has the same over-the-top slapstick humor and jokey dynamic between the characters, which are enhanced by the completely predictable portrayal of Bangkok. The city is shallowly depicted as the Southeast Asian version of Las Vegas: atrociously fun but nothing more.
Places like Soi Cowboy, Chinatown, and Chao Phraya River are expectedly featured, but the golden spot goes to five-star rooftop bar The Dome at Lebua, where many of the films more memorable scenes were shot. Samut Prakarn park museum Ancient City is also reimagined as an unrealistic temple for monks who take a vow of silence. Weird.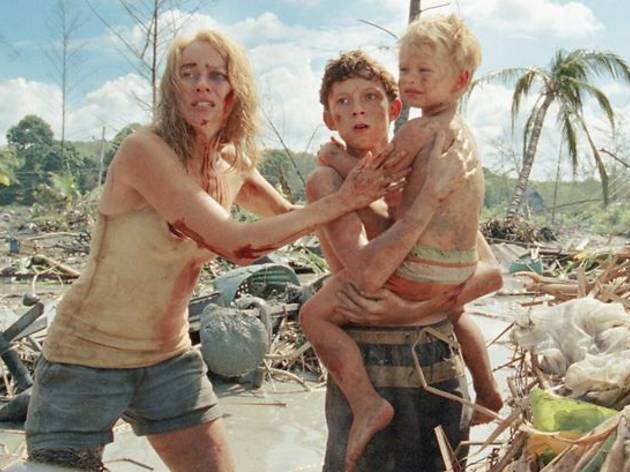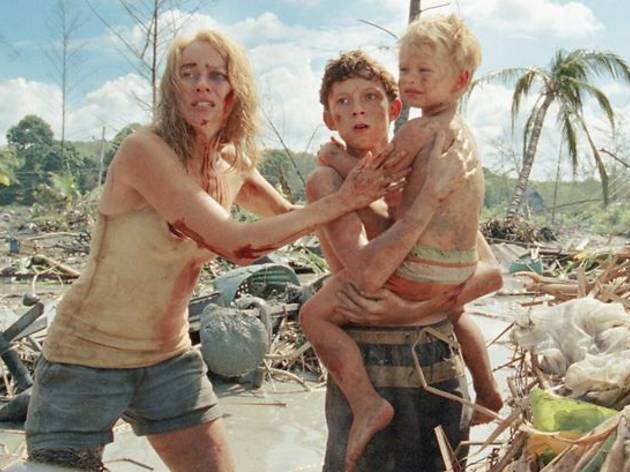 The Impossible (2012)
A family vacations in Khao Lak in Phang Nga to celebrate Christmas, but they don't expect their sun-filled holiday to turn into a tragic disaster when a devastating tsunami hits the coasts of the Indian Ocean.
The Impossible is inspired by the calamitous 2004 Indian Ocean earthquake and resulting tsunami. One of the world's most destructive natural disasters in recorded history, it claimed 200,000 lives across 14 countries.
The emotionally charged film was shot in Khao Lak, specifically the Orchid Beach Resort, and in Phuket and Krabi. However, the reimagined tsunami was entirely carried out in a studio in Spain. For those who aren't quite into action movies, this one promises a totally different flavor to the others on the list.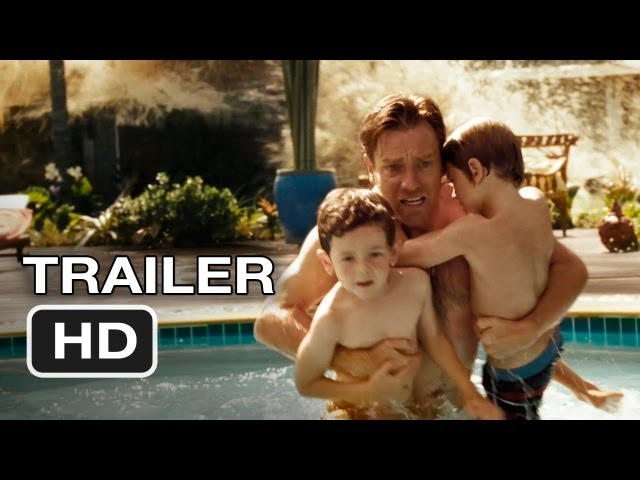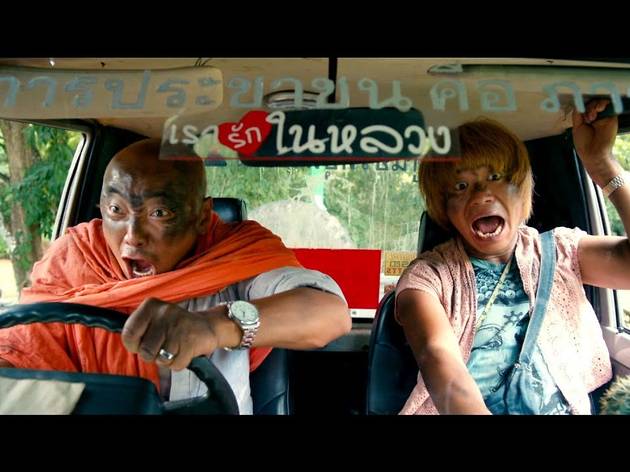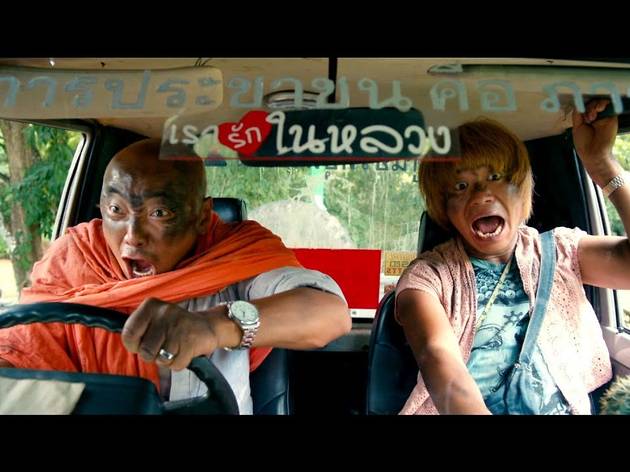 Lost in Thailand (2012)
A somber and uptight Chinese man comes to Thailand for a business trip, but his laidback travelmate helps him realize that there's more to life than just work.
As highlighted in The Hangover Part II, Thailand has a bit of a reputation where one can let loose and go completely wild. Lost in Thailand follows the same comedic formula as the Hollywood film: a group of foreigners is tossed out of their comfort zone into unfamiliar territory. In this film, we get to see Thailand through the eyes of Chinese tourists who, apparently, don't care about natural scenery (because China has plenty!) but are more interested in food and the different way of life in another country.
Lost in Thailand became the highest-grossing film of all time in China when it was released and was the first movie in the country to earn over a billion yuan.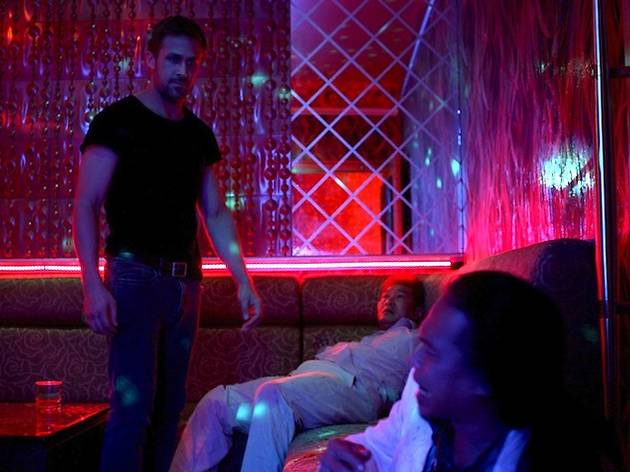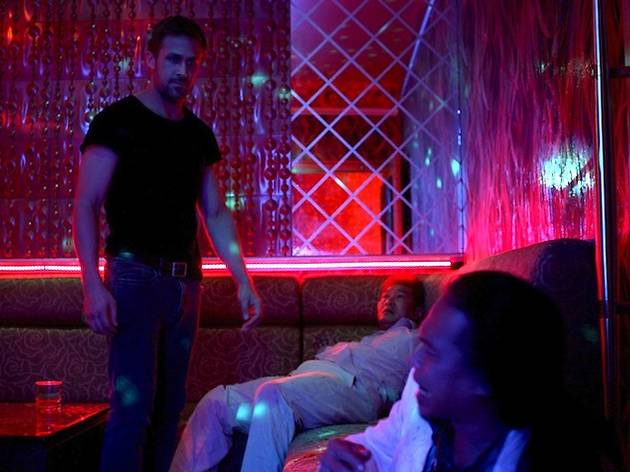 Only God Forgives (2013)
An American Muay Thai club owner is on a mission to track down anyone involved with his brother's death.
It's been over four decades since The Big Boss paved the way for filmmakers to use Thailand as a location for their films, but things haven't changed much. Only God Forgives is another motion picture overflowing with fighting and killing scenes that unrealistically depict Thailand as a dark place for dark stuff.
Anyhow, Ryan Gosling fans will enjoy this one to a certain extent. The heartthrob is especially attractive as he skulks around Rangsit Boxing Stadium and the dodgier spots of Soi Nana.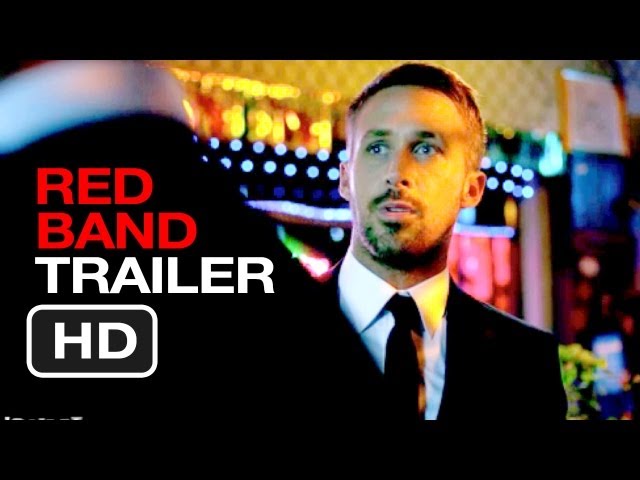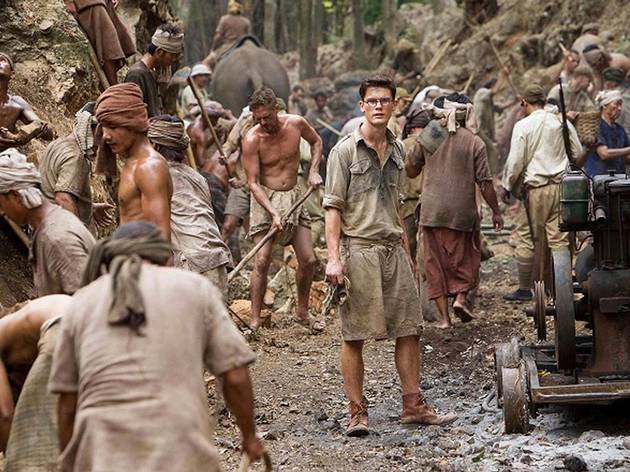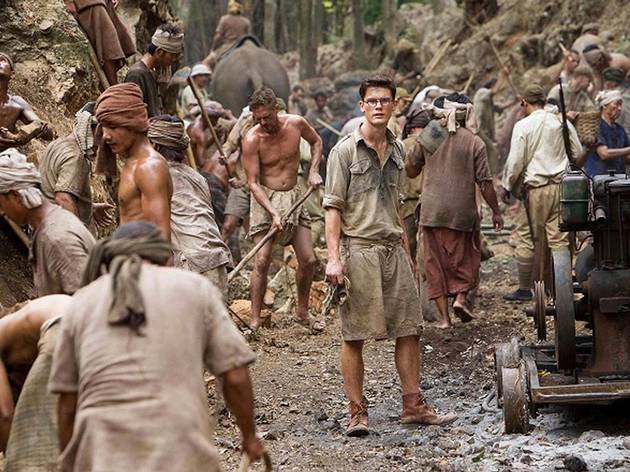 The Railway Man (2013)
You may be wondering why all-time classic, The Bridge on the River Kwai (1957), isn't on the list. Calm down. That one was shot in Sri Lanka. It's The Railway Man that was actually filmed in the landmark site.
In this Colin Firth-led movie, a former British army officer discovers that the Japanese soldier who physically and mentally tortured him during World War II is still alive and living as a guide in the Kanchanaburi camp where British prisoners of war were once kept. His wife suggests that he go to Thailand and confront his former oppressor to help let go of his fear and trauma.
The construction of the Death Railway is a historic marker that merits film adaptation. The Railway Man is a worthy narration for how it ably explores the psychological and emotional traumas of those who have experienced war.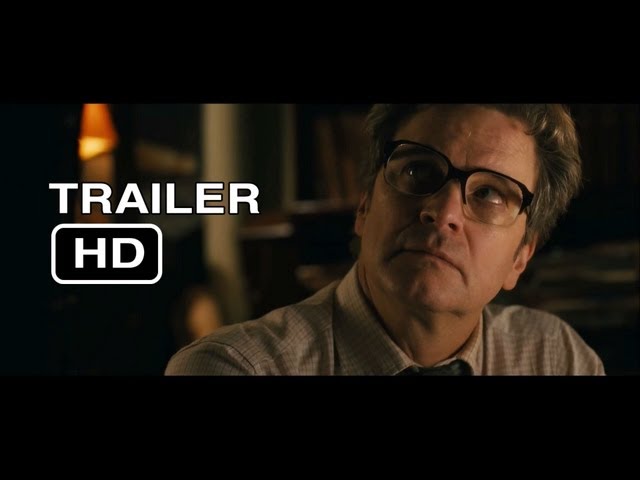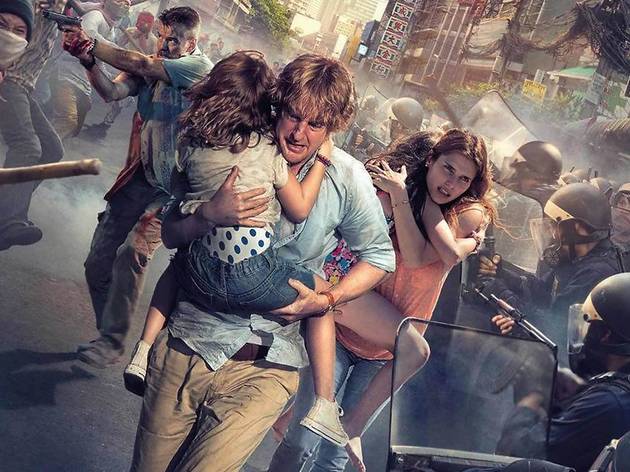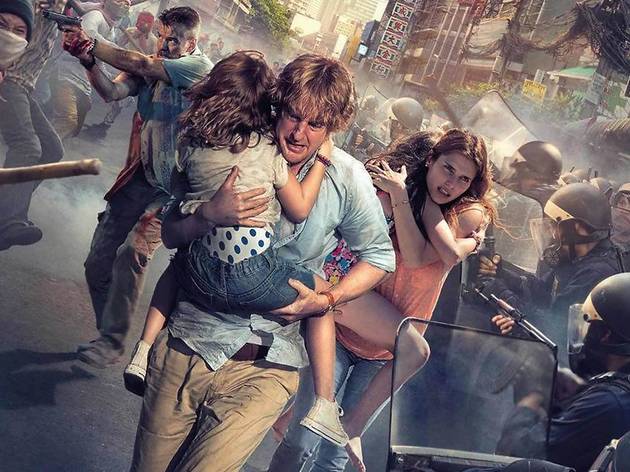 No Escape (2015)
An American family starts a new life in an unidentified country in Southeast Asia. However, their plans are upended when the entire country goes into political turmoil and rebels target all foreigners in a killing spree.
The plot is pretty xenophobic, and to avoid any repercussions on Thailand's reputation, the crew had to meticulously wipe out all the Thai language signages in Chiang Mai (the filming location) and make sure that there were no details in the film that reference anything Thai. So hands down for that feat.
All in all, No Escape is another Hollywood creation that takes advantage of exotic locations to show how Westerners can fall into unfortunate events in a faraway land. It may benefit tourism, but what about the impression of these countries?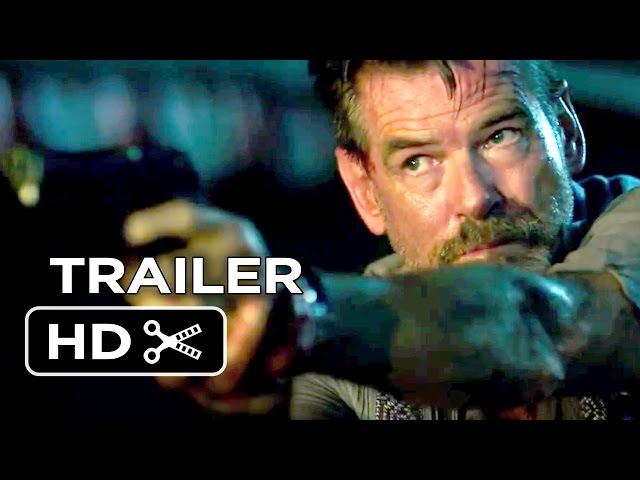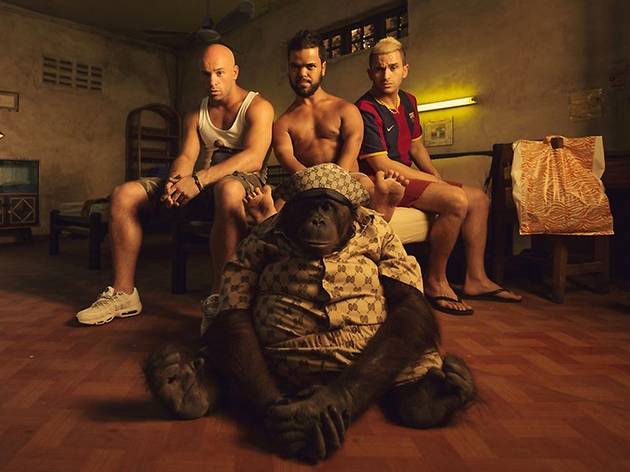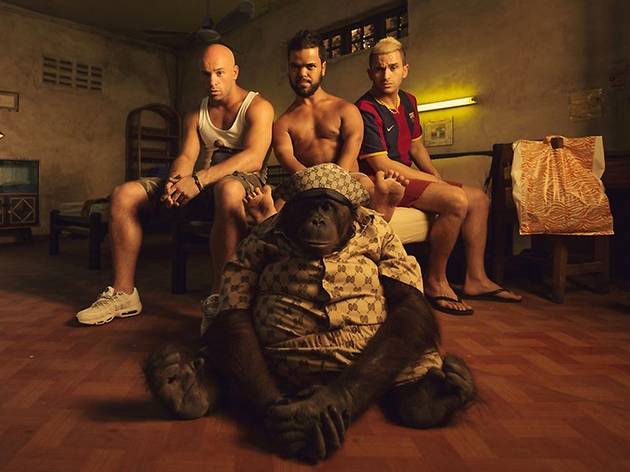 Pattaya (2016)
A French duo is determined to inject more thrill into their lives, and choose Pattaya as the one place where they can achieve their dream vacation and find the extreme fun they are looking for.
People know how crazy things can get in the infamous coastal city and this French comedy doesn't try to discredit its notoriety. The film frolics all across Pattaya, from its lively beaches to its dodgiest tourist spots, its scenes enhanced by dwarf and transsexual gags considered politically incorrect nowadays.
Pattaya became a phenomenal hit in its homeland, probably because of its silly humor and slapstick situations that once again emphasize Thailand as a destination for sleazy and seedy fun.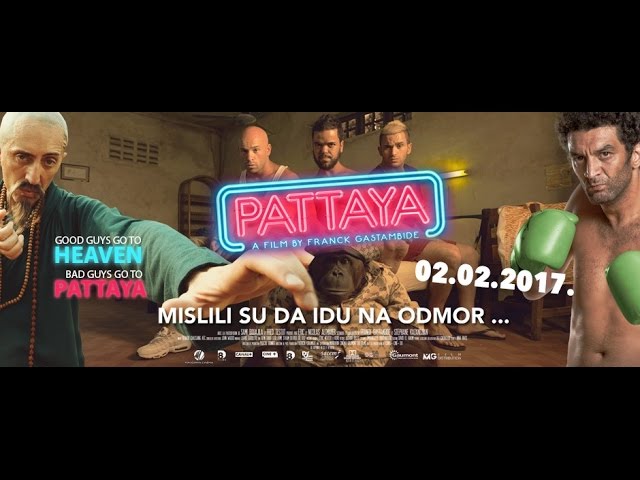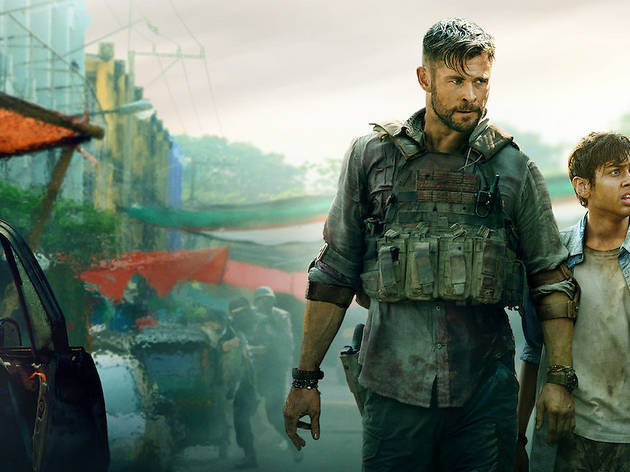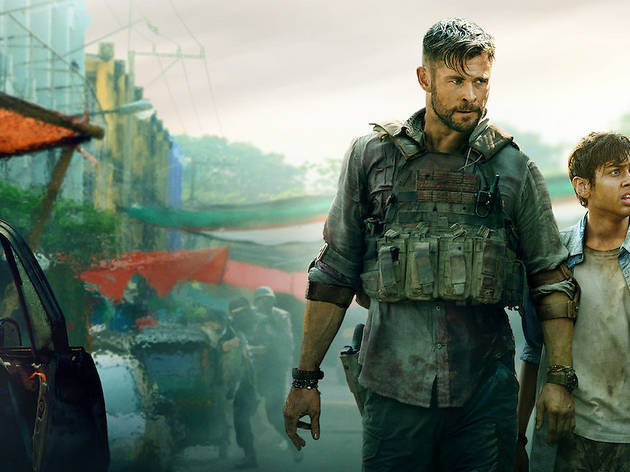 Extraction (2020)
A mercenary is hired to rescue the kidnapped son of an Indian drug lord, a task that proves more dangerous than he initially thought.
We can't round up this list without mentioning Extraction, the Netflix original film that is now the most watched movie on the platform, with over 99 million streams so far. We're not surprised. One, global superstar, Chris Hemsworth, is in it. Two, the whole film is loaded with jaw-clenching action scenes, many of which were shot in Ban Pong, a lesser-known province in Ratchaburi. The film is supposed to be set in Dhaka, Bangladesh so you wouldn't really know that they're actually in our country.